Take a break from daily routine and grim reality, and escape into the light-hearted world of comedy. The OH LÀ LÀ festival of French comedies, now in its 3rd edition, will take place from November 16 – December 5, 2017. Screenings of contemporary and classic French films will take place at the cinematheques in Tel Aviv, Jerusalem, Haifa, Sderot, Rosh Pina, Savyon Culture Center, Globus Max Ashdod and Yad Lebanim in Raanana. There will also be special screenings over two weekends at Kochav Cinema in Ramat Hasharon, and two of the films will be shown at Cinema City Glilot, Jerusalem, and Netanya.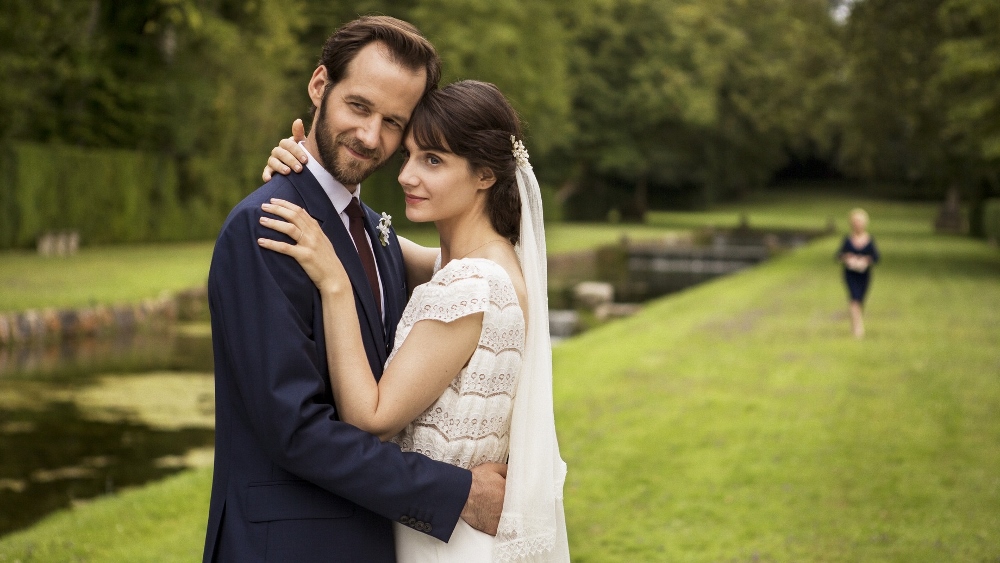 Opening the festival will be the most recent offering from the stellar writing & directing team of Olivier Nakache and Éric Toledano – C'est la vie (Le sens de la fête). The film follows the travails of Max (Jean-Pierre Bacri) who heads a party-organizing company in Paris. The current gig is a stylish wedding reception to be held in an 18th century chateau, appropriate ambiance included. Unfortunately, things do not go quite smoothly with his staff, and mayhem ensues. Nakache and Toledano are best known for directing the heart-warming hit The Intouchables (2011), starring François Cluzet as a wealthy quadriplegic who hires street-wise Omar Sy as his caretaker.  Omar Sy was also the star of Nakache and Toledano's 2014 Samba, in the role of a migrant from Senegal who is aided in his struggle to remain in France by lawyer Alice (Charlotte Gainsbourg). One has come to expect good things from Nakache and Toledano, and from the look of the trailer, this one will be hilarious. C'est la vie will be screened at the festival courtesy of Lev Cinema, and released in theatres beginning November 23, 2017.
The theatre has its crazy moments and Ouvert la Nuit (Open at Night), directed by Édouard Baer, offers a look at some of the extremes as impetuous impresario Luigi tries to make it to opening night. There are some problems: cast and crew refuse to work as they have not been paid for the past two months, and the play's director (who doesn't speak English) is demanding a live ape. Baer, who wrote the screenplay with Benoît Graffin, stars as the irrepressible Luigi, who is so blithely oblivious to his own careless immorality and lack of responsibility, so endlessly cheerful that it is impossible not to enjoy his antics and wish him well. Audrey Tautou is endearing as his long-suffering and remarkably capable assistant Nawel, and Sabrina Ouazani makes a great straight-man as the over-eager intern Faeza, who is somehow roped into all the madness.
Several films focus on issues of family and relationships.  C'est quoi cette famille (We Are Family), directed by Gabriel Julien- Laferrière looks at a common contemporary phenomenon – the blended family – from the perspective of the children. 13 year old Bastien belongs to such a crew, with several children, and several sets of parents. The children are shuttled from one home to another, Bastien is fed up, and he has an original solution. Comme les autres (Baby Love), directed by Vincent Garenq, stars Lambert Wilson and Pascal Elbe as a gay couple dealing with the question of parenthood. Pediatrician Manu (Wilson) wants to be a dad, but his lawyer partner Philippe (Elbe) is not enthusiastic. Mr & Mme Adelman takes a look at relationships from a slightly different perspective. Partners in life and film, Nicolas Bedos and Doria Tillier wrote and star in the film which begins with Mr Adelman's funeral, then looks back on the couple's 40 years together, from the moment they met in the "seediest nightclub in Paris."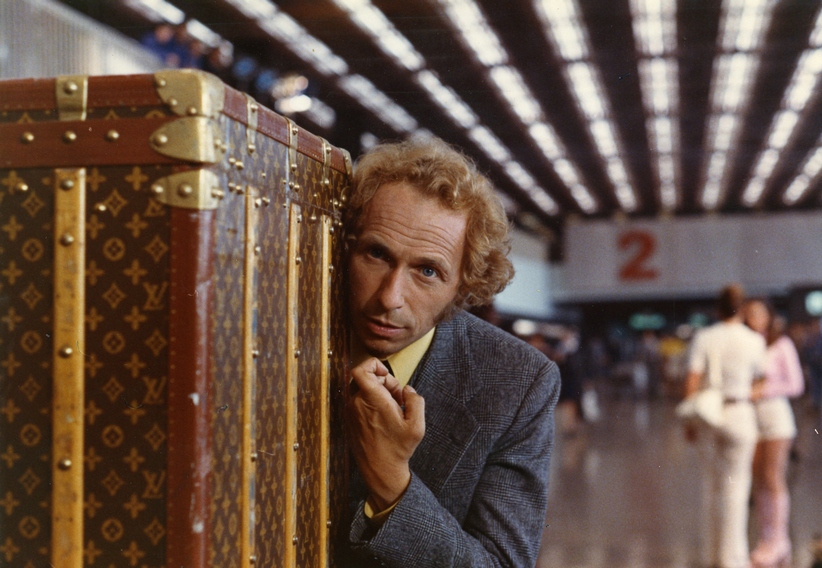 The festival's offerings of classic films are really wonderful from Jean Renoir's 1932 Boudu sauvé des eaux (Boudu Saved from Drowning) to Le Grand Blond avec une chaussure noire (The Tall Blond Man with One Black Shoe ) is a 1972 the 1972 film Le Grand Blond avec une chaussure noire (The Tall Blond Man with One Black Shoe), directed by Yves Roberts. Michel Simon is Boudu, a wanderer who tries to commit suicide by jumping into the river Seine. He is saved by Edouard Lestingois (Charles Granval), who takes him home and tries to clean him up and reform him. In the course of this re-education, Boudu creates all kinds of havoc in the Lestingois household. The Tall Blond Man with One Black Shoe is replete with convoluted schemes and counter-schemes, espionage, sex, and all-round hilarious mayhem. Pierre Richard stars as the unsuspecting violinist Francois Perrin, who, unsuspecting, becomes embroiled in the spy vs. spy machinations. The accomplished comic Richard, stars in the film Mr. Stein Goes Online (2017), directed by Stéphane Robelin, and currently in theatres. 83 years old and going strong, Richard is charming and amusing as ever, in the role of Pierre Stein, a lonely 75-year-old widower who involves young Alex, his granddaughter's boyfriend, in an online dating Cyrano de Bergerac scenario. More great classics: Louis Malle's Zazie dans le metro, based on the novel by Raymond Queneau, and Louis de Funès in Le Croniaud (The Sucker), directed by Gérard Oury.
The full list of films, and schedule is available on the festival website.
The festival is organized by Eden Cinema with the cooperation and support of the French Institute in Israel, UniFrance, and the Tel Aviv Municipality.