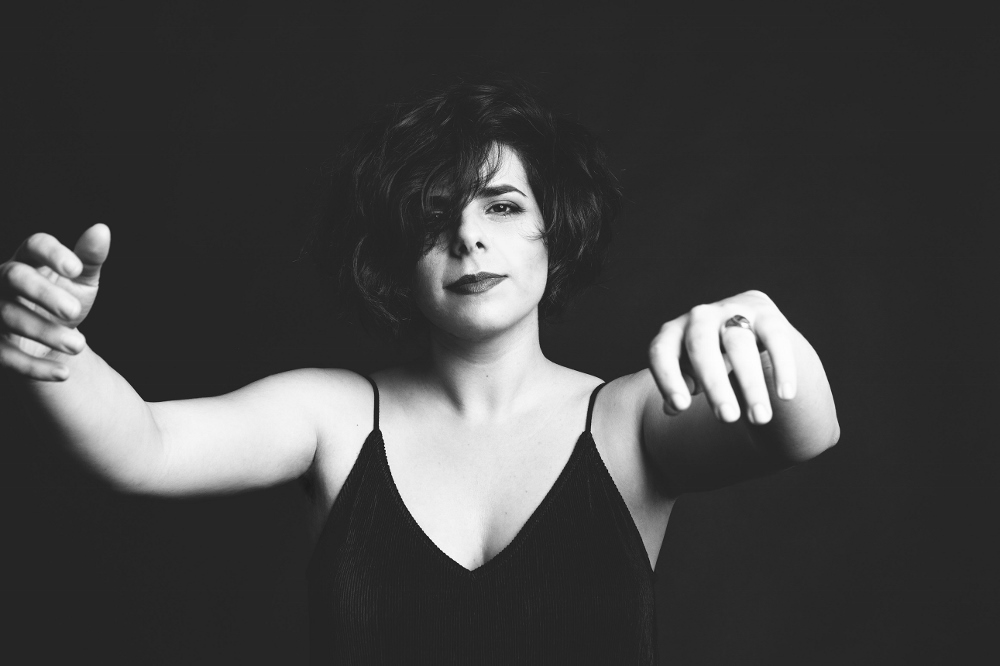 "She is the high priestess of soul, I'm Hagar Levy from Tel Aviv," said Hagar Levy, as we sat in the November sunshine, talking about her upcoming tribute to Nina Simone at the 5th Tel Aviv-Jaffa Blues Festival, "It's a privilege to go back and remember, to revisit, and respect the fact that you're a visitor." The first time I heard Hagar Levy perform live, was at another tribute concert, to The Man in Black, Johnny Cash (to be performed again at the blues festival). Accompanying herself on the piano, she sang One More Ride, and I thought: she's got soul. Now she'll be singing Nina Simone. I'm intrigued.

Composer, pianist, vocalist, and activist Nina Simone (1933 – 2003) is an almost mythological figure, her music part of the collective consciousness, the soundtrack of our lives. When she sang and performed a song, it became her own, marked by her distinctive vocals and virtuoso playing. How does one approach the repertoire of an artist like Nina Simone? The answer, at least in part, for Hagar, was in serious research into Simone's discography and biography, she even came to the interview with Alan Light's book What Happened, Miss Simone?
"We're not jazz musicians," said singer-songwriter and pianist Hagar Levy, who released her debut album in 2015, "and there's something about approaching her songs from that angle…because we're not going to perform the songs as they are. I've been dreaming of doing a tribute to Nina Simone for a long time." She brought the idea to her band – Nir Horvitz – Bass; Guy Ben Ami – Drums; Omri Skop – Guitars, and they said, "Yalla let's do it."
"If Nina Simone is the foundation, the mother of soul and R & B," said Hagar, "then if we are into R & B, we must have some correspondence with Nina Simone. That's the thought that let me trust this process."
One of the most intriguing aspects of this complex artist is that, as Hagar said, "For Nina Simone, classical music was the origin of her music, and it was also her goal. Another woman I'm obsessed with, Tori Amos, she left classical music because she wanted to be in rock, it was a conscious decision. But Nina Simone, it was forced on her."
"She was not accepted to the Curtis Institute, but she always continued playing, and she taught piano. Her mother was a Methodist preacher. She was a wonder child and toured with her mother, who was very strict and emotionally unavailable. She was a prodigy in classical music. When she was not accepted to Curtis, she felt that the decision was racially motivated, although, in the book (Light's biography) they mention that there was another black woman at Curtis."
Simone led a tumultuous life. In addition to a diagnosis of mental illness, she struggled as a woman in the music business, and as a black woman in a white dominated culture. As Hagar noted, Simone's life was marked by "an accumulation of suffering… in her diary notes you can read her emotional breakdown. It was hard for her to balance herself, she was a bundle of pain. As a child she was more sensitive, more talented, more intelligent than most of the people she knew. She was a genius."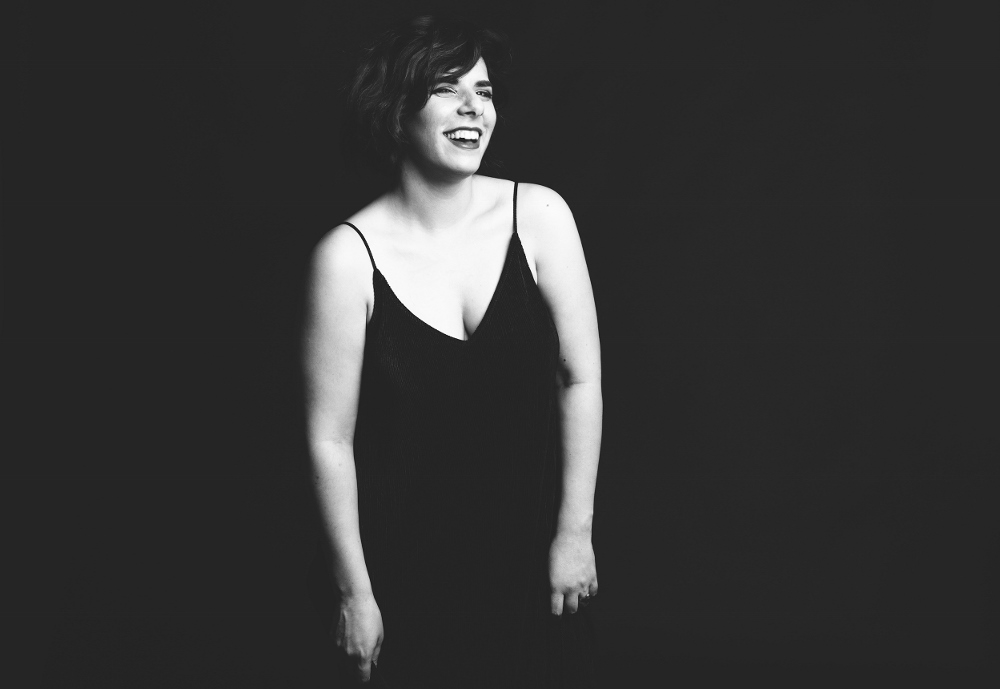 "As a pianist," Hagar said, "I'm not in that place. I'm not a virtuoso. But we'll tell the story, my piano will tell the story. I am not Nina Simone, but I have my language within this story."
"I can't as a white woman, sing some of these songs," Hagar said, "Who do you think you are… who do I think I am, as a white woman, from Israel, where I am a member of the dominant culture to tell the story of the oppressed? I need to be aware of that, and connect to the places within me that can connect to that. I need to connect to my place [in this story] and take responsibility and be aware that there are songs like Four Women that I cannot perform. But I did include Black is the Color of My True Love's Hair because it's a love song."
"One political song that I am including in the set is Young, Gifted and Black," Hagar added, "I believe It's so universal, it's a privilege to sing this song. It doesn't put me in the position of presuming to take someone else's place – it's delivering a message. This is the message. It's her story. It's like an ode to Lorraine Hansberry, missing her and feeling that is the message Hansberry wanted to deliver."
"This encounter with Simone's own compositions is super critical to me as a musician," said Hagar, "This is the really interesting thing about Nina Simone, well, everything is interesting. But here, she as a musician makes this story super powerful. If you look at a classical musician who lived in a time when her gender and color of her skin [were obstacles] and did not succeed in realizing her dreams in the classical world. So, she began singing other people's songs, and she did it in a way that floored people – the power of her voice, her presence… you can't even… I think I haven't even found the words to describe her… rare depths."
"And then this happens: songs that she wrote, she becomes a songwriter, a political commentator, more than that, she became someone who pushes people, angers them into action. And her songs, and this is something that surprised me as I dove into this, are not musically complex. Beyond the fact that it reassured me technically, because I knew I wouldn't have to do that [play the kind of complex piano solos Simone is known for] these are blues and soul songs that don't have many chords."
"It's not jazz. She hated the word jazz and called it the white people's way of labeling black classical music. Jazz, classical music, soul, blues – she dances in all of this. Writing simple melodies, simple harmonies – she didn't need to show that she was a genius."
Considering Simone's oeuvre, Hagar said, "It's an ocean, many songs were recorded over and over. Many live recordings. I confess that I made myself a map but when I built the set list I worked with my intuition, I did a brainstorm/heartstorm. I sat with the titles and the book…everything she recorded, one thing leads to another."
"Her song that I love the most, the song through which I kept in touch with Nina Simone from my high school days when I first became acquainted with jazz – Love Me or Leave Me. Because of the piano – her version has an invention of Bach and what she does with it… it's like a kaleidoscope she takes it apart and you get the entire scope of modern culture in one song, classical, blues, soul, everything together. I went to a jazz teacher two years ago to figure out her solo. Just for myself. I wanted to learn to play it, as it ought to be played. We began working and we met a few times but I let it go. It was just a bit too difficult for me. I didn't finish the process. I really hope that we'll do it at the Blues festival show. But I've also allowed myself to let go. We're not doing it one to one.  I don't demand it of myself, I don't try to be something that I am not."
"This is very important in terms of authenticity. I'm not saying that I'm the world's greatest expert on Nina Simone, and I don't presume that I would have been accepted at Curtis. That would be wrong, it's not smart and it's not interesting. I want to see what happens in this encounter, between these materials and where I am, and then see how we dance with one another."
"I'm not very obedient," Hagar said with a smile, "I feel a need to give my arrangement, to do it for me – it's why we make art, because we want to say something that has not been said. Our entire life is a journey to make this thing more precise, refine the statement, each time in a different way."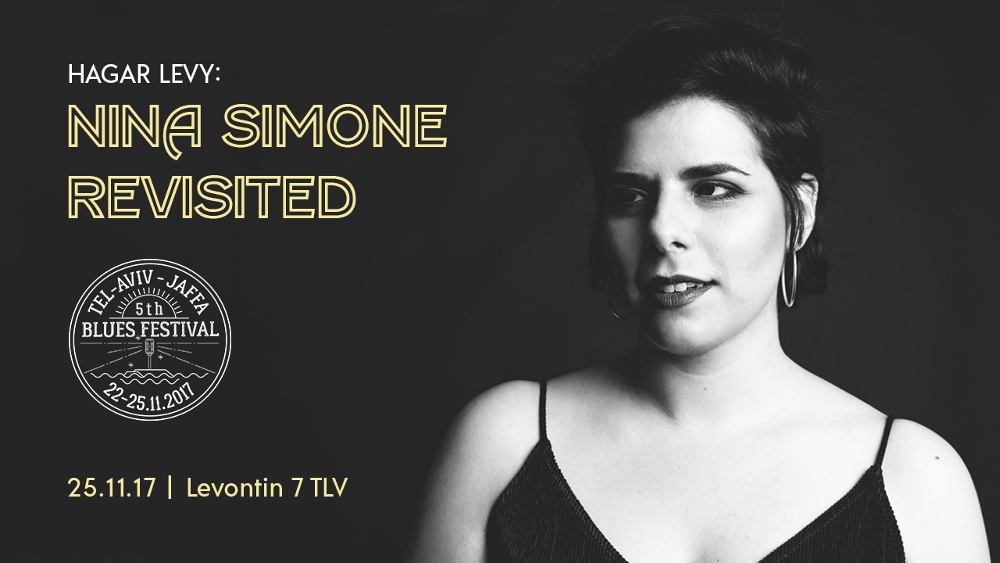 Hagar Levy and her band will be performing Nina Simone Revisited on Saturday, November 25, 2017 at Levontin 7 at 22:30. Tickets are 53 NIS in advance/60 NIS at the door, anda may be ordered online via this link.
Links: Nina Simone Revisited event page 
Hagar Levy website, facebook page 
The Man in Black Tribute to Johnny Cash event page