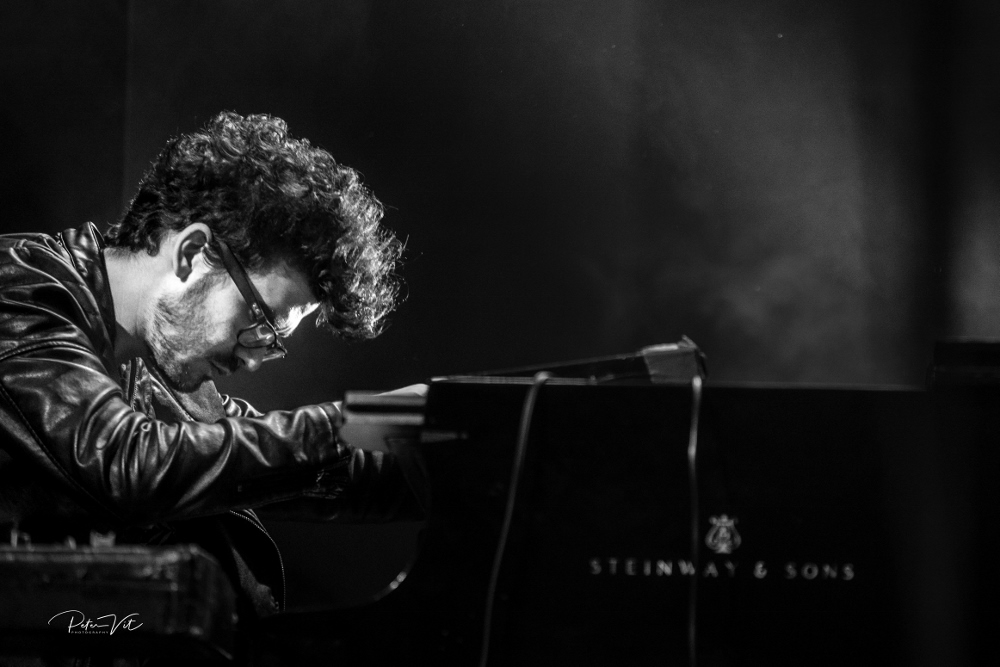 Quarter to Africa is a band I have always loved for their feel-good vibes that make me want to dance. They are not a band that I would typically associate with a sit-down concert, and that is why I was especially curious to hear them at the Piano Festival. The Festival has extended its range in recent years. More indie-alternative musicians have been taking part in the festival, opening up the festival and its audience to new experiences, and revealing different aspects of the musicians and their music. What happens when Quarter to Africa perform in the ultra-cool yet somewhat formal Asia auditorium of the Tel Aviv Museum? Amazing music and incredible feel-good vibes that make me want to dance.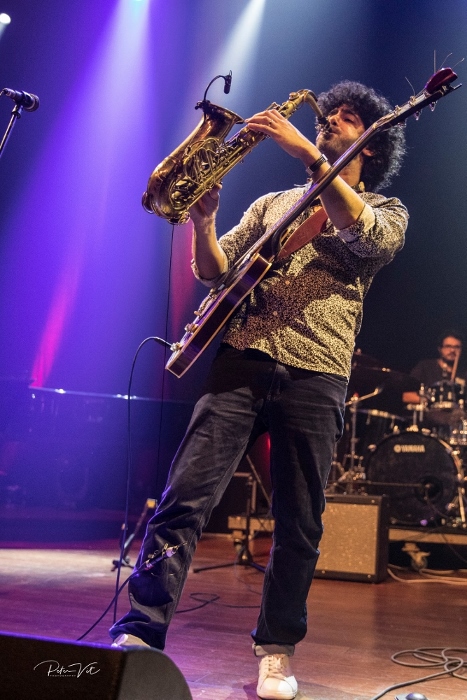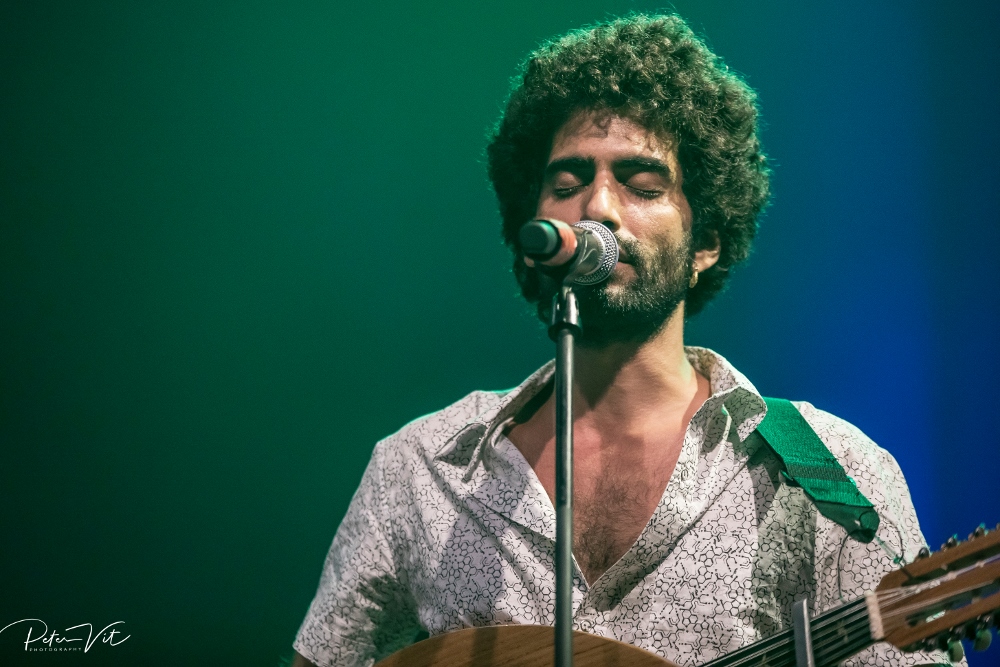 And I did – along with many others – right there in the museum!  Opening with a rhythmic instrumental, the band moved into what I always think of as their signature song – Connect. "Let's sing together," said Elyasaf Bashari, and the distance between stage and seats melted into a flow of good energies. As the song says: "you feel the vibe so you connect." And we did. It was not long before people began getting up from their seats and dancing in the aisles. Their sound fuses many cultures – Arab scales, African rhythms, and a multitude of other jazz and funk influences, with something quintessentially local, Israeli Middle Eastern. They performed songs I know and love – Yalla Bo Navi Et Zeh (loosely translated – let's bring it), a Jimi Hendrix cover, Voodoo Child, and one I did not recognize, that Yakir Sasson, shifting from sax to trumpet, introduced as "a song I'll be glad to dedicate to peace… peace with ourselves. Let's love ourselves and we'll get along with others."  All with perfect, clear, resonant sound thanks to Maya Levi.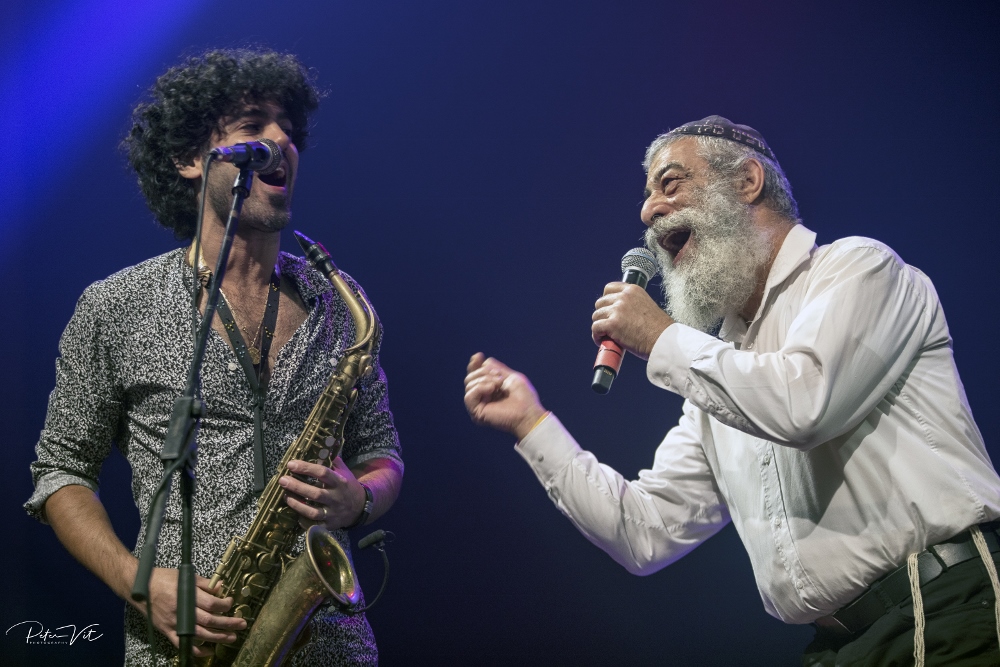 Ariel Zilber, singer, composer, piano man, and their special guest for this concert, came on to sing one of his compositions, Lalechet Imech, with the band, his raw, rhythmic energy merging so well with them. Yakir Sasson and Elyasaf Bashari said that for them, singing this song together with Zilber onstage was a dream come true. Zilber then sang one of his great songs from the 1970s – Holech Batel, followed by the environmental rap of The Ozone Dance, then he joined in on Quarter to Africa's Layback.
The entire evening had a beautiful flow, in which each sound, each instrument was resonant, radiant, as arabesques of melodies and rhythms merged and diverged, swirling in intricate patterns, and coming together in a mellow groove. There was a wonderful feeling of listening in the concert hall, listening, mesmerized, to these amazing musicians. A feeling of togetherness, as everyone joined in with the band in a song of call and response, a feeling of playful groove as the band performed Tahabil Tirbach, and of discovering new rhythms in ancient song, as they performed their new composition to Psalm 23 – "Yea, though I walk through the valley of the shadow of death, I will fear no evil, for Thou art with me; Thy rod and Thy staff, they comfort me." (JPS translation)
Quarter to Africa: Yakir Sasson – saxophone, guitar, vocals; Elyasaf Bashari – oud, bass, vocals; Roei Friedman – percussion; Tal Kohavi – drums; Arthur Krasnobaev – trumpet; Arad Yeini – trumpet; Yonatan Daskal – piano, keyboards; Yaron Mitelman – bass.
Peter Vit's photographs from the concert capture the mood and spirit of the music – Enjoy!