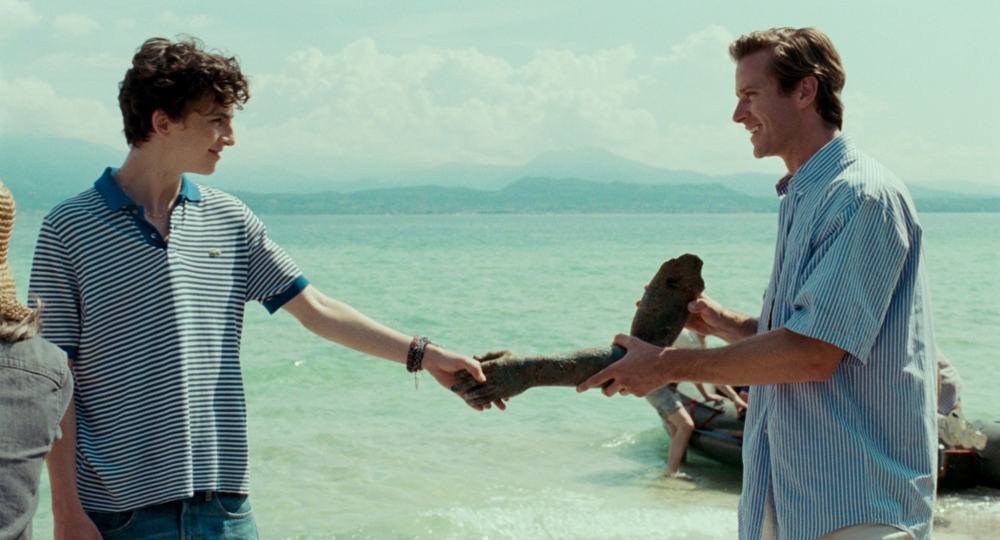 The Jerusalem Jewish Film Festival will take place from December 16 – 21, 2017 at the Jerusalem Cinematheque. Now in its 19th edition, the festival will present 40 films, with Israeli and international premieres.
The festival's opening film will be Call Me By Your Name, directed by Luca Guadagnino, based on the eponymous novel by André Aciman. The film is set in Italy, in 1983, and follows the relationship between 17-year-old  Elio Perlman (Timothée Chalamet), and his father's American student, Oliver (Armie Hammer). Following its premiere at the Sundance Film Festival, the film was screened at the Berlin Film Festival, Toronto International Film Festival and New York Film Festival, receiving critical acclaim. The closing film will be Darkest Hour, directed by Joe Wright. The biographical drama follows Winston Churchill (Gary Oldman) in his early days as Prime Minister in 1940, confronting crucial decisions in his courageous stance against Nazi Germany.
One of the special events at the festival will be the screening of Rage and Glory (1984), written, directed and produced by Avi Nesher. The film focuses on the underground Lehi organization, their internal turmoil, and struggles in their fight against the British Mandate in 1942. The late Juliano Mer stars as Eddie the Butcher, who is sent on a mission to take revenge on a British officer. Following the film, there will be a conversation with Avi Nesher and film critic Yair Raveh.
The festival's Artistic Director is Daniella Tourgeman, Jerusalem Cinematheque CEO Dr. Noa Regev. Tickets for the festival may be ordered online from the Jerusalem Cinematheque website, or call: *9377.