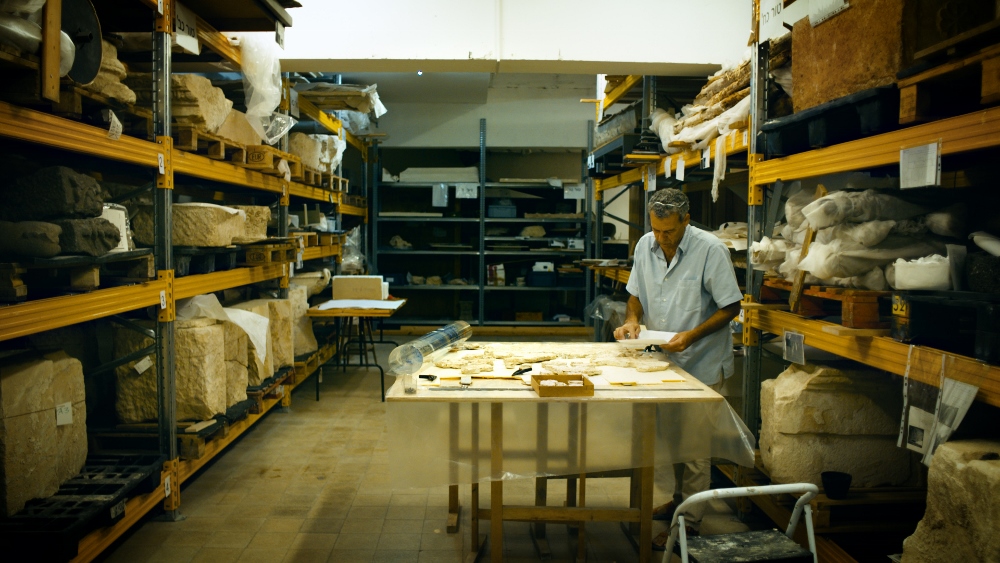 How do you begin to describe an institution as vast as the Israel Museum, Jerusalem? With collections ranging from Prehistoric artifacts to contemporary art, the museum plays a central role in Israeli culture as a repository of history, and harbinger of the future. Ran Tal's (Children of the Sun, The Garden of Eden) documentary The Museum approaches the imposing edifice from unexpected angles, revealing the inner workings, the juxtaposition of the sacred and the mundane, a colorful, multifaceted and dynamic intersection of people and perspectives.
Opening with a twist, the documentary offers new ways of experiencing and reflecting on the museum and its place in our culture. Tal frames and structures the film in relation to stories, story-telling, and story-tellers; dividing the film into three main sections. There are many stories here, and in its emphasis on individual stories, concrete details, and the passing moment, Tal's film offers the viewer an intimate connection to an enormous enterprise, as well as a sense of time, and our place in time.
A fast-paced, colorful, and visually captivating experience, the film moves between verité style documentation and moments of story-telling, when the camera focuses on an individual, who tells her or his story in voice-over narration. This movement between different approaches enables an overview of many moments, brief scenes that convey so much without a word – such as the man with the big yellow cleaning machine circling the iconic sculpture of Nimrod, or Curator Mira Lapidot scrutinizing the placement of paintings for the exhibit 1965 Today. Yet it also allows a closer, more intimate look at the life of the museum and the people who make it all happen, from former Director James Snyder, to curators, visitors, museum staff and volunteers.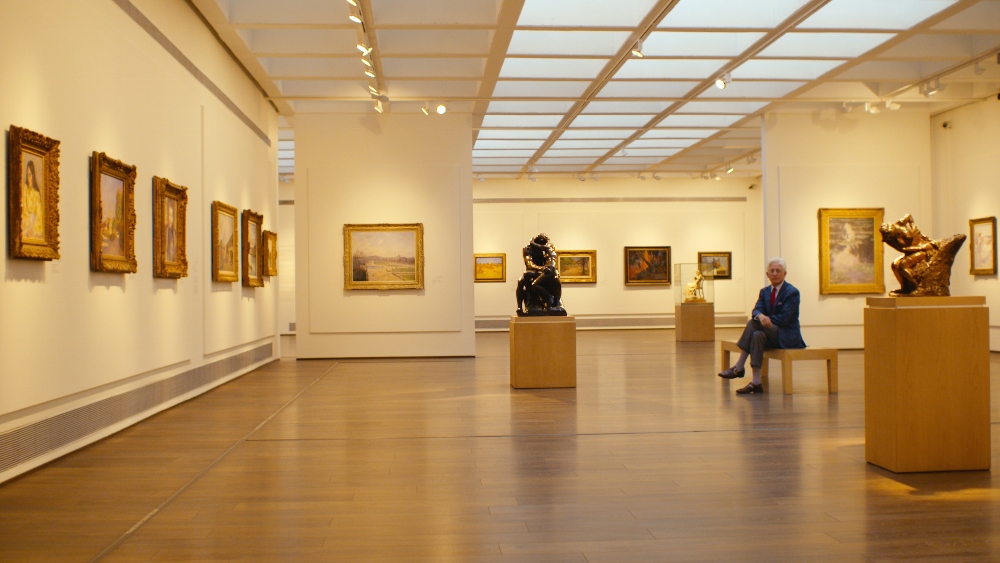 Watching someone smooth ages of dust off a painting's dull surface to reveal its deep hues, or softly brush an ancient mummy, there is a sense of awe. It is astonishing to think that people touch and handle these objects we are accustomed to viewing at a distance, behind glass, or up on a pedestal. Yet time and again, the film reminds us that the museum is not something remote, removed from everyday life. A woman working in the Shrine of the Book gets a call from her daughter, asking if she can borrow Mom's gym shoes, no sooner does she end that call with a firm 'no', then she gets a call from her own mother. In one of the film's funniest scenes, the museum guards assemble to receive their assignments for the day, sending them to different parts of the museum. It's just an ordinary work day, and yet, it's not.
Funny and poignant, the people and their stories are a reminder that everything we see in the museum is connected to human hopes, dreams, and disappointments, life in all its random magnificence and contradictions. Happening, changing, evolving, history is now, and we are part of it.
The Museum opens in Lev Theatres on November 30, 2017.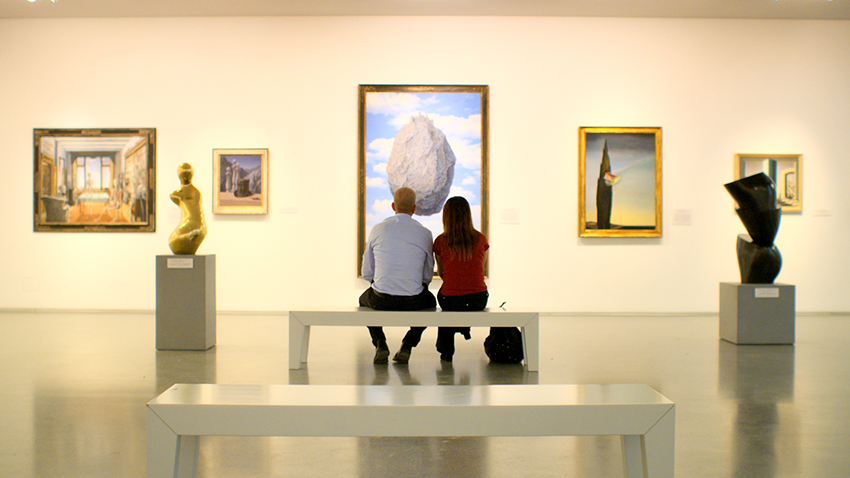 The Museum (Israel, 2017, 74 minutes, Hebrew & English)
Directed by Ran Tal; Producers: Ayelet Kait, Amir Harel; Editor: Nili Feller; Cinematography: Daniel Kedem; Additional Photographers: Itay Maron, Uriel Sinai, Ziv Berkovitch, Zvi Lanzman, Giyora Bejach.