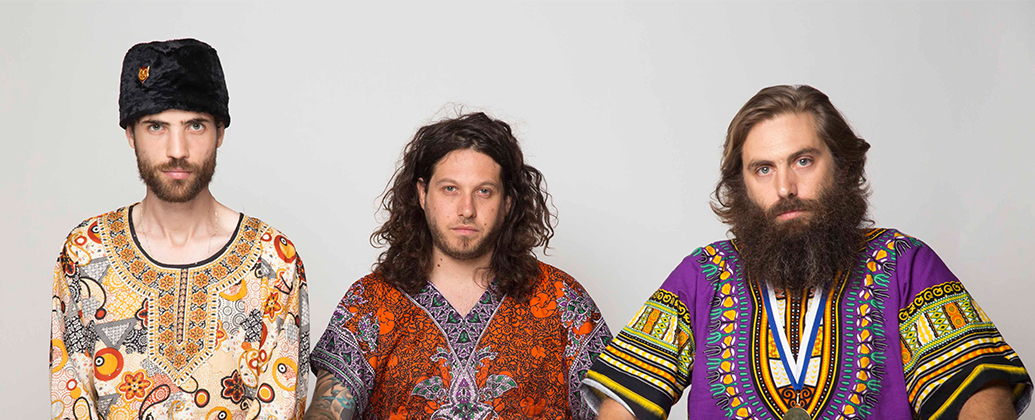 Listening to Time Grove Ensemble is entering a forest illuminated by glowing sounds, something very dreamy with a groove and texture, the air dense with mystery. The forest is suspended in space, floating over an endless ocean, shimmering in a strange light; it flows, and you flow with it. The rhythms heat up and take you with them, rising.
Time Grove Ensemble is a mystical creature with six heads, twelve arms and infinite groove. Produced by Rejoicer and Nitai Hershkovits, it's the culmination of a series of encounters and recordings with terrific musicians, all merging into this power ensemble: Amir Bresler – Drums; Sefi Zisling – Trumpet; Eyal Talmudi – Saxophone, Clarinet; Rejoicer – Keyboard; Nitai Hershkovits – Piano, Keyboard; Yonatan Albalak – Guitar, Bass.
Last night was another amazing, dreamy, night at the Kuli Alma. When can you hear them again? This Thursday, November 30th at the Jerusalem Jazz Festival, in the Israeli Art Gallery of the Israel Museum at 22:30. Not to be missed!
Tickets & additional information on the Jerusalem Jazz Festival website www.jerusalemjazzfestival.org.il or call 02-563-1544 Sunday through Thursday, 10:00 A.M.–4:00 P.M.