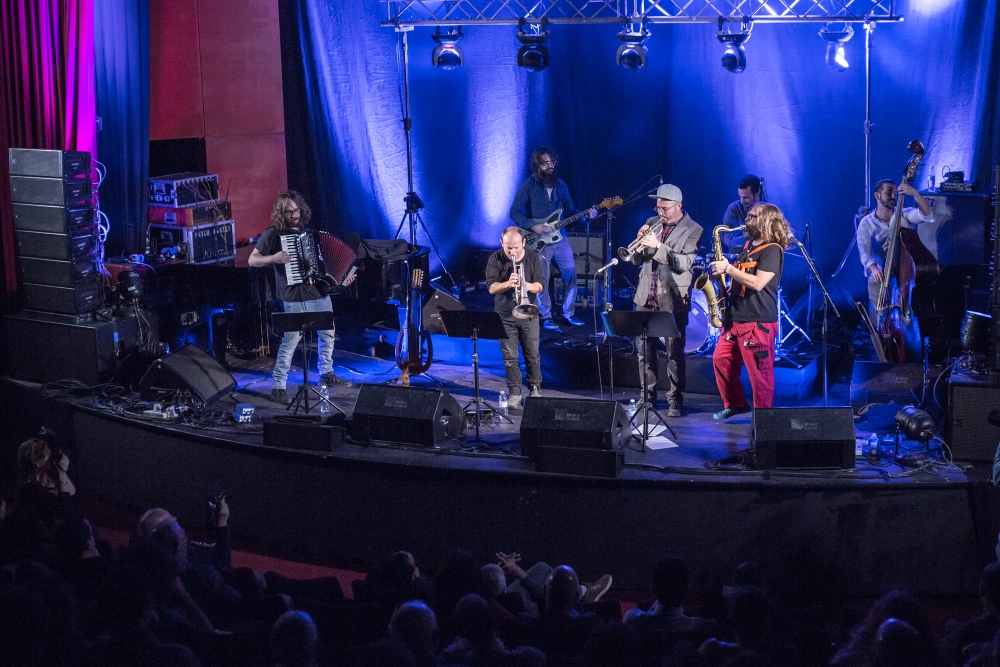 The best tribute to an artist is one reminds us of the work and its quality, with reverence and verve. A performance that reveals new aspects of the artist and the work, or makes us look differently, think differently, and rediscover the artist. Monk – No Piano, a tribute to Thelonius Monk, led by Eyal Talmudi with a power ensemble of musicians – Sefi Zisling (trumpet), Gershon Waiserfirer (trombone, electric oud), Uzi Feinerman (electric guitar), Assaf Talmudi (accordion and keyboards), Gilad Abro (contrabass), Aviv Cohen (drums), at the Tel Aviv Jazz Festival, was that kind of performance.
The name Thelonius Monk (1917 – 1982) immediately evokes the connection to the piano. To think of a concert dedicated to compositions by Monk performed without a piano, verges on the unthinkable. Yet it shows Monk's compositions in a new light. In the days since the concert, I've been listening to some of these songs, with a new awareness of the instrumentation – the trumpet on Bemsha Swing, the saxophone on Brilliant Corners. There's nothing and no one like Monk on the piano, I wish I had been able to hear him live. Listening to the recordings is mesmerizing, yet these are moments frozen in time. It is the very mutability, the possibility and inevitability of change, that is the essence of life.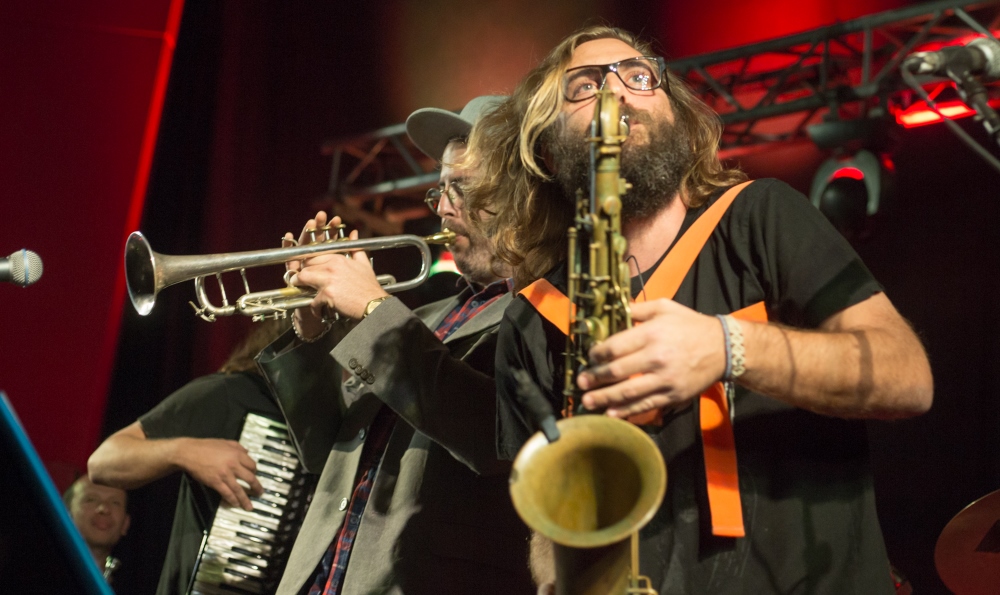 The concert at the Tel Aviv Jazz Festival was exuberantly alive and moving, taking the listeners through the many moods, melodies and exhilarating sense of experimentation that is Thelonius Monk. Eyal Talmudi and the septet honor the spirit of Monk's music and his emphasis on improvisation by performing it live, revisiting the compositions and experiencing them from a different, contemporary musical perspective. Perhaps in part, there's the wisdom of not attempting to replicate what cannot be equaled – Monk's individual style on the piano.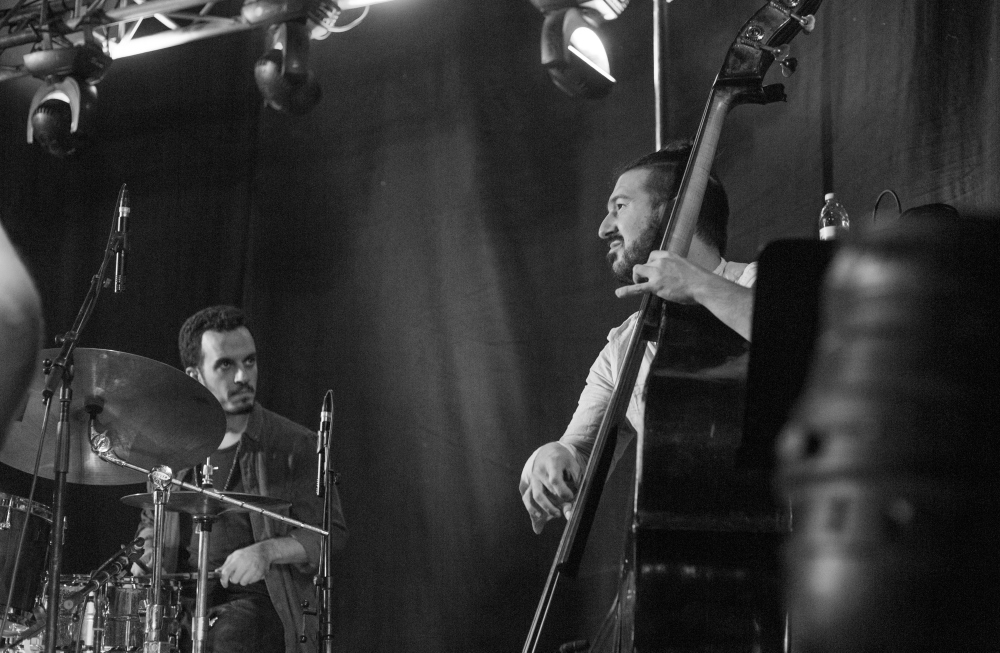 It was a gathering of extraordinary musicians, a meticulously arranged concert with the feel and energies of an impromptu jam. A gourmet banquet made of the finest ingredients, served with the warmth of home cooking; a sensual feast. There were so many moments to savor – the listening and connection between the musicians, and the music that flows from that freedom and intimacy. From the first quiet, melodic notes of Sefi Zisling on trumpet and Eyal Talmudi on the saxophone, through the Middle Eastern extravagance of Gershon Waiserfirer's electric oud, Uzi Feinerman taking the guitar (and the entire audience with it) to outer space, followed by Gilad Abro getting down on the bass and making it all dance, a lonely accordion with Assaf Talmudi letting all the night fall into the spaces between the notes, intense drum solos from Aviv Cohen, and all those moments when the trumpet and sax just sing and sing – it's all about getting into the essence of Monk and translating it into a contemporary groove. I think that if Thelonius Sphere Monk were there, he'd would have been dancing.