Mayumana will be celebrating their 20th anniversary with a tour of their original, explosive Mayumana show, featuring members from the original cast! This limited edition of Mayumana will be performed for 20 shows, from February – May 2018, and will include selections from the original as well as new scenes created for this tour, merging movement, live music, percussion, and playful humor – all in Mayumana's signature style. Original cast members joining for this special tour include Alon Neuman, Eric De Mayo, and Sergio Brahms.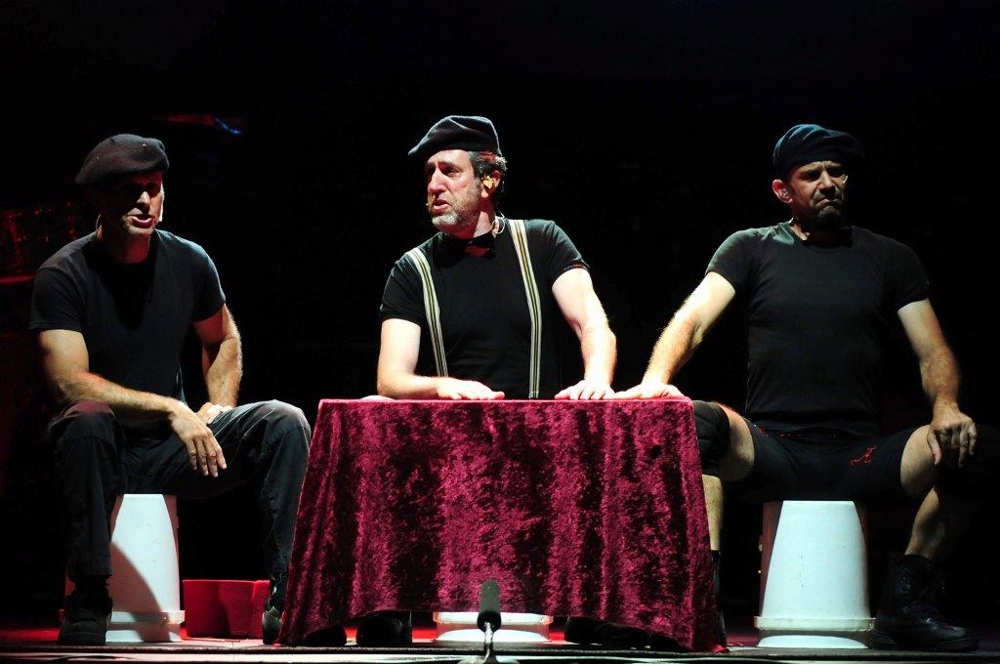 The name Mayumana comes from the Hebrew word for skill – meyumanut. The troupe was founded by Boaz Berman (who was one of the original cast members) and Eylon Nophar in 1996. The Mayumana show premiering in 1998 to great enthusiasm, becoming an overnight sensation – both in Israel and abroad. Berman and Nophar assembled a multicultural troupe of artists from different disciplines and all very talented, creating a performing group known for its impeccable coordination, rhythms and sense of fun and humor. Mayumana's artistic directors are Boaz and Jeremy Berman.
Mayumana performances will take place in several cities, including Tel Aviv, Jerusalem, Haifa, Kiryat Motzkin, Petah Tikvah, Rishon LeZion, Nes Ziona, Modi'in region, Rehovot, and Ashdod. Tel Aviv performances will take place at Beit HaChayal (60 Weizmann) on February 22, and March 12. The full schedule and ticket information is available at Leaan.