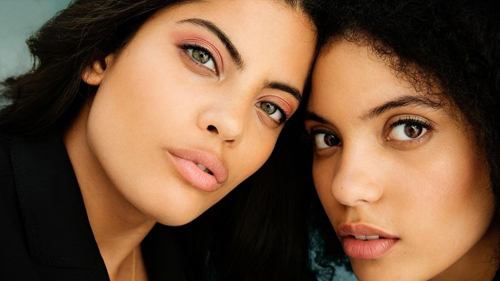 Ibeyi, the talented French-Cuban duo, on tour with their second album Ash, will return to perform in Israel on Sunday, May 13, 2018 at the Barby. Early bird tickets are 159 NIS, and may be ordered online.
Ibeyi are twin sisters Lisa-Kaindé Diaz and Naomi Diaz, whose music reflects their musical and cultural heritage, with influences of Yoruba and Afro-Cuban music, jazz, beats and samples. They merge traditional instruments such as the cajón and Batá drum, with piano and sampler, singing in English, French, Spanish and Yoruba. Members of the Yoruba tribe in West Africa were forcibly brought to Cuba as slaves, and the Yoruba language and culture became a formative element of Cuban culture. Ibeyi's self-titled first album reflects their personal heritage as well, dedicated to the memory of their father, Grammy-winning Cuban percussionist Anga Diaz, who was also a member of the Buena Vista Social Club, and their older sister, who died in 2013. River, with its hauntingly beautiful video, is one of the high-impact songs from the album.

Ibeyi caught the attention of the world with their music, and were prominently featured in Beyoncé's visual album Lemonade (Resurrection, Hope, and Redemption chapters), and the Queen Bey even gave them a shout-out on instagram. Their second album Ash, was released in September 2017, both albums produced by XL Recordings owner Richard Russell.
Ibeyi will perform at the Barby on Sunday, May 13, 2018. Doors open at 20:30, show will begin at 22:00. Early bird tickets (while they last) are 159 NIS, order online from the Barby  or Eventer.  The Ibeyi concert in Israel is produced by Monocrave and HaKatze Productions.