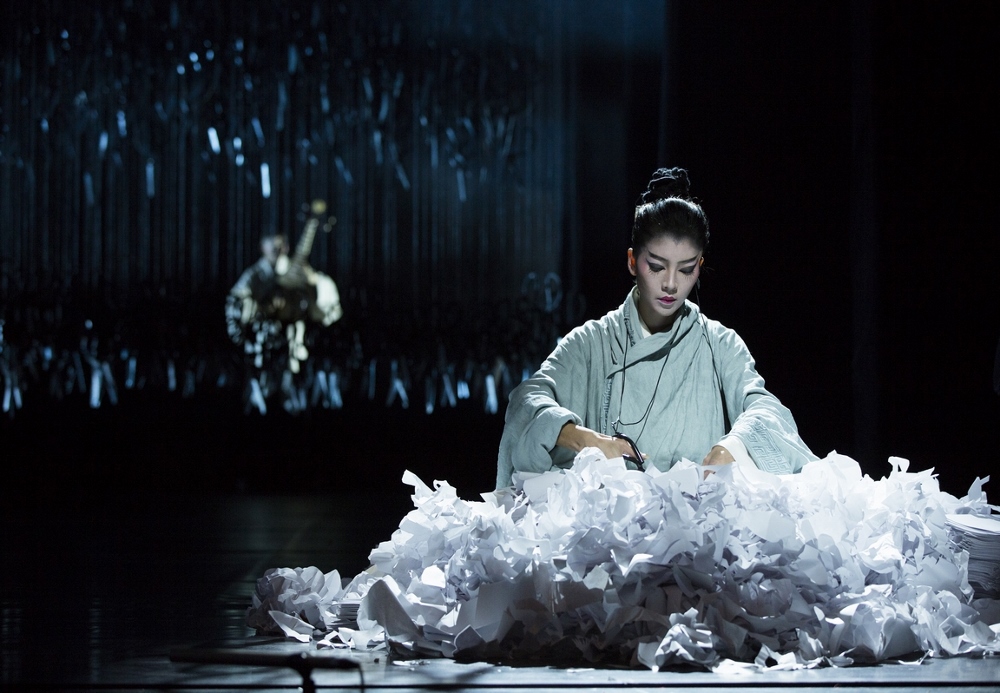 An ancient tale of love and war comes to vivid life, with ravishing imagery, in Yang Liping's Under Siege. The dancer theatre work will be performed in Israel from April 26 – 28, 2018 as part of the Israeli Opera dance season. Renowned Chinese dancer and choreographer Yang Liping arrived in Israel for the first time this week, and participated in a press meeting, with Yang Liping Arts & Culture Company Manager Nathan Wang.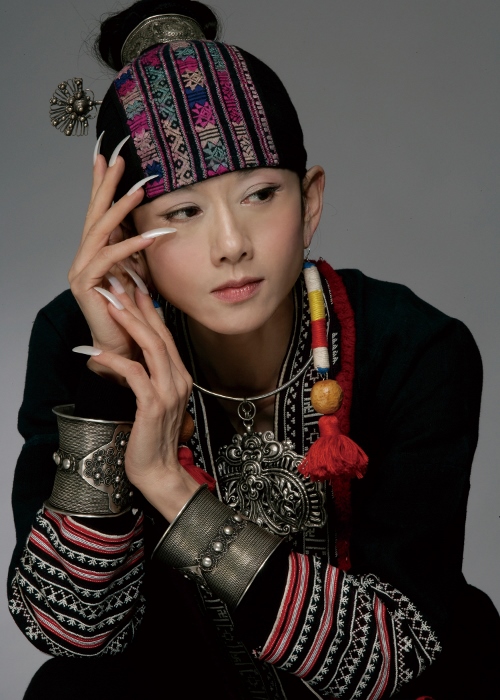 Under Siege finds its origins in Chinese history, in the events of the Chu-Han contention. Liu Bang rebelled against Chu leader Xiang Hu, and in his victory, became founder of the Han Dynasty. However, within this tale of war and bloodshed, there is also a love story that became the inspiration for the Peking opera Farewell My Concubine. Xiang Hu, realizing that he is surrounded and there is no hope, begs his beloved concubine, Yu Ling, to flee and save herself. Yet her love for Xiang Hu is stronger than her love for life, and she kills herself. Although it grows out of a traditional tale, Under Siege represents a more experimental approach to dance theatre, merging different arts and modes of expression.
One distinctive choice made by Yang Liping is the casting of a male dancer in the role of the concubine, Yu Ling. Traditionally, only men performed in the Peking Opera, and it is only in the past 100 years that women were allowed to perform. The cast of Under Siege includes both women and men, and casting a man in the role of the concubine may be viewed as a reference to the tradition, and to the changes that have come with time. Yang Liping said in casting, she looked for dancers from different regions and ethnic groups in China. Each ethnic group has its own customs and modes of expression, and this contributes to the production.
Yang Liping is a member of the Bai ethnic group, and comes from the Yunnan province. Her talents as a dancer were noted at a young age, and she became a member of the Yunnan Xishuangbanna Song and Dance Troupe while still in her teens. However, she was soon promoted to the China Central Ethnic Song and Dance Ensemble based in Beijing. Her signature dance, Spirit of the Peacock, premiered in 1986, and continues to be very popular. Yang Liping said that growing up in a more remote region, she was nurtured in the local Bai customs and traditions, and the move to Beijing was very significant in her development as a dancer and choreographer, because she became exposed to a wider, more modern range of influences. It is this combination of tradition and modern influences that she takes into her choreography.
The set design and costumes for Under Siege are very striking. She worked with visual artist Beili Liu, and designer Tim Yip, who won an Academy Award for Art Direction on Crouching Tiger, Hidden Dragon. The results are breathtaking. 2,000 pairs of scissors are suspended over the stage, gleaming and ominous. The concept was inspired by Liu's installation The Mending Project. Yet although the design is very contemporary, the scissors are also a reference to Chinese tradition. Yang Liping explained that they represent fear and danger, as well as progression, indicating that there is danger inherent in moving forward. Traditional Chinese arts are represented as well, there is an artist onstage creating paper cutting illustrations that introduce scenes and characters.
Under Siege
By Yang Liping
Yunnan Yang Liping Arts & Culture Co. Ltd. China
Performances will take place at the Israeli Opera:
Thursday, April 26th at 20:00; Friday, April 27th at 13:00; Saturday, April 28th at 12:00 and 20:00.
Ticket prices range between 219 – 369 NIS, and may be ordered online from the Israeli Opera website.