Hindustani Classical vocalist Pushkar Lele will perform in Israel as part of Musical Holi: The Indian Spring Music Festival at the Confederation House in Jerusalem. The concerts will take place on March 21 and 22, 2018, at 20:30. Pushkar belongs to the Gwalior tradition of Pt. Kumar Gandharva. Performing widely in India and worldwide, he also conducts workshops in Hindustani music.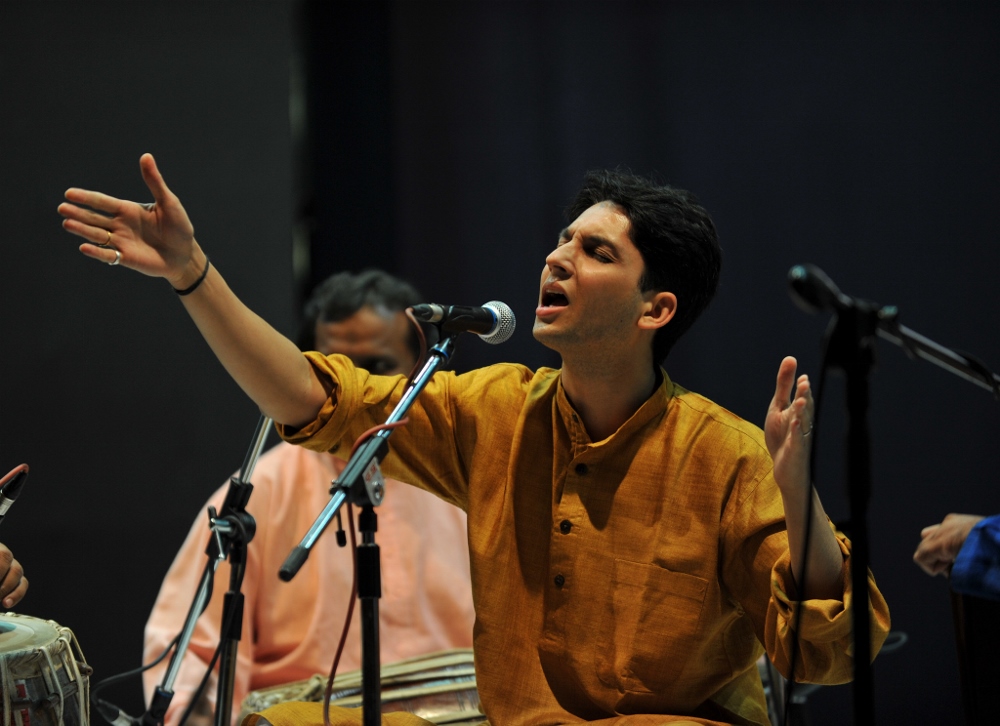 In his concerts at the Confederation House, Pushkar will present Khayal segments in two ragas, a semi-classical work and Bhajan (sacred song). Performing with Pushkar will be Sanjay Balakrishna Deshpandra on table, and Chaitanya Jagannath Kunte on harmonium. While in Israel he will teach a master class on Wednesday, March 21, 2018 at the Hebrew University, Mt. Scopus Campus, in the Humanities Department, Hall 2715, at 15:15.
In addition to Pushkar Lele's concerts, the festival will also present two lectures on March 20, 2018:
Raga – The Color of Indian Music, will be presented by Prof. David Shulman and Osnat Elkabir
Alankara: The secret of ornamentation in Indian song and music, will be presented by Prof. Yigal Bronner
The full program is available in English on the Confederation House website.
Admission to the lectures and workshop is free, advance registration is required. To reserve a place, call 02-6245206, ext. 4. Tickets to Pushkar Lele's concert are 40 – 80 NIS, and may be ordered online from Bimot or call 02-6237000, *6226.