UPDATE: The concert has been cancelled.
Singer, songwriter Gilberto Gil will return to Israel this summer to perform at the Ra'anana Amphitheatre on July 4, 2018, as part of his Refavela 40 world tour. Marking the album's 40th anniversary, the concert will also include songs by Bob Marley, Caetano Veloso and others, performed by a 10- person ensemble. Special guests will be Mary Andrade, accordionist Mestrinho, and Brazilian singer Chiara Civello.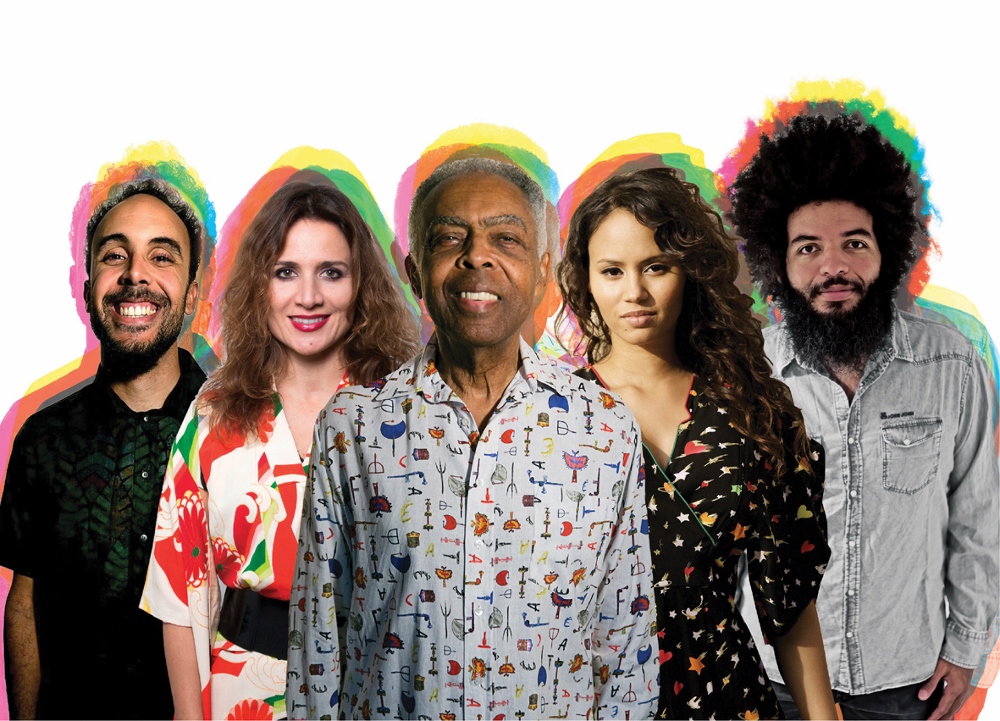 Gil's career has been marked by an openness and lively interest in different genres worldwide – from rock, to African music, and Reggae – merging the styles and rhythms in his music. With over 30 albums and 7 Grammy Awards, he is also well known for his social consciousness, as reflected in his music, and in his other choices as well. Throughout his life he has been involved in social activism and has taken on several roles in government, serving as Brazil's minister of culture from 2003 – 2008.

Born in a small town in Bahia, Brazil in 1942, Gilberto Gil found his way to music at an early age. His first instrument was the accordion. Attending music school at age 10, he studied classical music, but was drawn to the folk music of Brazil, especially the music of Luiz Gonzaga. Other early influences were the samba music of songwriter Dorival Caymmi, and the music of guitarist João Gilberto, which led him to the guitar as his instrument of choice, and the rhythms of the Bossa nova. His friendship and collaboration with Caetano Veloso began when the two met as university students in Bahia in 1963. They recorded the album Tropicália together in 1968, a form of musical manifesto for the eponymous movement, merging Brazilian and African rhythms with rock. The Beatles' Sgt. Pepper's Lonely Hearts Club Band was one of Gil's influences for this album. On Gil's trip to Lagos, Nigeria for the 1976 Festival of African Culture (FESTAC), he met musicians Fela Kuti and Stevie Wonder. These encounters informed Gil's music, as may be heard in the African-influenced sound of his 1977 album Refavela. Gilberto Gil is also credited with having introduced reggae to Brazil, with his cover of No Woman, No Cry, a collaboration with Jimmy Cliff that was released in 1980.

Onstage at the Ra'anana concert will be: Gilberto Gil – vocals and guitar; Bem Gil – vocals and guitar; Domenico Lancellotti – drums, percussion; Bruno di Lullo – bass; Thomas Harres – drums, percussion; Thiago Queiroz – saxophone, flute; Mateus Aleluia Filho – trumpet; Ana Lomelino – vocals; Nara Gil – vocals; and special guests – Mayra Andrade – vocals, Chiara Civello – vocals and keyboards, Mestrinho – vocals and accordion.
Ticket prices range from 199 – 400 NIS, and may be ordered online from Eventim or call *9066.