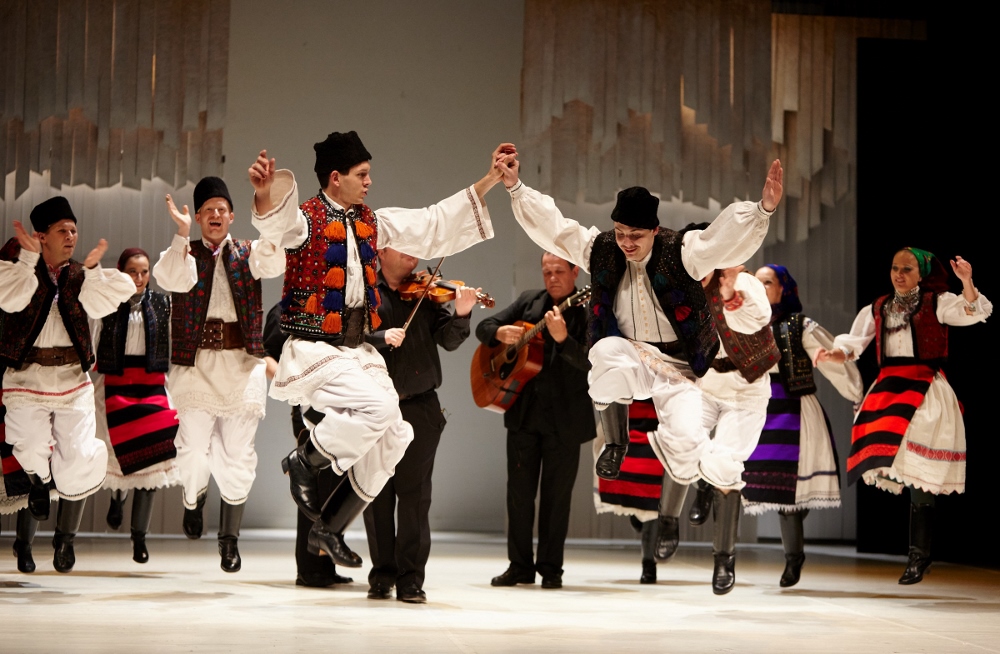 The Hungarian State Folk Ensemble will come to Israel with their show Transcarpathia Invoked – for two performances only: June 4th at the Israeli Opera, and June 6th at the Haifa Auditorium.

Dedicated to the preservation and performance of traditional folk dances, music and costumes, the Hungarian State Folk Ensemble was founded in 1951, bringing the richness and color of Hungarian culture to new audiences, with performances in over 60 countries worldwide. The company includes over 50 performers – dancers, musicians, and soloists. Transcarpathia Invoked is inspired by the diversity of traditional cultures of the people living side by side in the Eastern Carpathians and Transcarpathia: Hungarians, Ukranians, Ruthenians, Hutsuls, Romanians, Gypsies and Jews. The music and dances of these peoples are presented in the show, with an emphasis on the shared culture and history. In a scene that promises to be of special relevance to Israeli audiences, a Jewish prayer is sung as a prelude to wedding dances, concluding in a song well known in the Hungarian Jewish community – The Rooster is Calling. The music of a Hungarian folk song with Hebrew text is considered to be a reference to the coming of the Messiah.
Performances:
Monday, June 4th at 20:00 – Israeli Opera. Tickets may be ordered online via this link  or call: 03-6927777
Wednesday, June 6th at 20:00 – Haifa Auditorium. Tickets may be ordered online via this link. 
Ticket prices range from 149 NIS – 249 NIS.
Transcarpathia Invoked
Director and choreographer: Gábor Mihályi; Artistic Director: István Pál Szalonna; Soloists: Martina Szerencsés, Milán Hetényi; Soloist Dancers: Mónika Kosina / Beatrix Borbély; Music: István Pál Szalonna; Musical Director: Lajos Pál; Choreography: Dezső Fitos, Enikő Kocsis, Richárd Kökény, Gábor Mihályi; Costume Design: Rita Furik; Set Design: Zsuzsa Molnár; Video: Andrea Soós; Lighting: László Győri; Assistant to the director: Calin Orza; Conductor: Ferenc Radics