The Israeli Vocal Ensemble's fourth concert this season will be dedicated to two great composers: Leonard Bernstein and Noam Sheriff.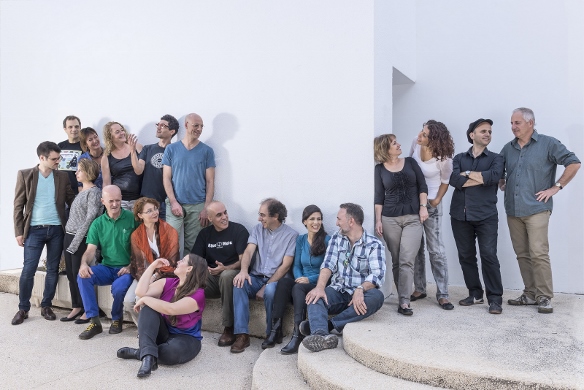 Leonard Bernstein was inspired by Psalms and arranged the texts for the Chichester Psalms based on Psalms 100 and 108 in Part 1, Psalms 2 and 23 in Part 2, and Psalms 131 and 133 in Part 3. Bernstein wanted the performance of this work to suggest the voice of King David, and therefore stipulated that the part for countertenor was to be performed by a countertenor or a boy soprano, but not by a woman. In this concert, the New Israeli Vocal Ensemble will host Etam Saar, a ten-year-old fourth grader who also plays the piano and has acquired experience performing in the Inbar Choir. The concert will also include excerpts from two of Bernstein's most beloved works: West Side Story and Theatrical Mass.
The concert will be conducted by Yuval Ben Ozer and will open with the world premiere of Israeli composer Noam Sheriff's Mass to the Holy Land, written for the Israeli Vocal Ensemble.
The concert will take place on Thursday, May 24, 2018 at the Tel Aviv Museum of Art, at 20:30. To reserve tickets call: 074-7012112, or order online on the New Israeli Vocal Ensemble website. 
Chichester Psalms as conducted by Leonard Bernstein: