Electricity is in the air, sound on the threshold of the unknown. Merging African percussion instruments, guitar, bass, keyboards, electronica and an other-worldly vibe, Tigris sends a visceral message that penetrates deep. The first time I heard their new EP Lightning, the music felt like subversive invasion that takes over your body, making it move to the rhythm of the driving dark beat of an alien heart. Hearing Tigris live is an exhilarating experience. In their gleaming, hooded cloaks, the musicians were like satanic surfers on an inter-galactic wave. The revolution is coming and we are crashing into it, meeting it full force with our dancing shoes on.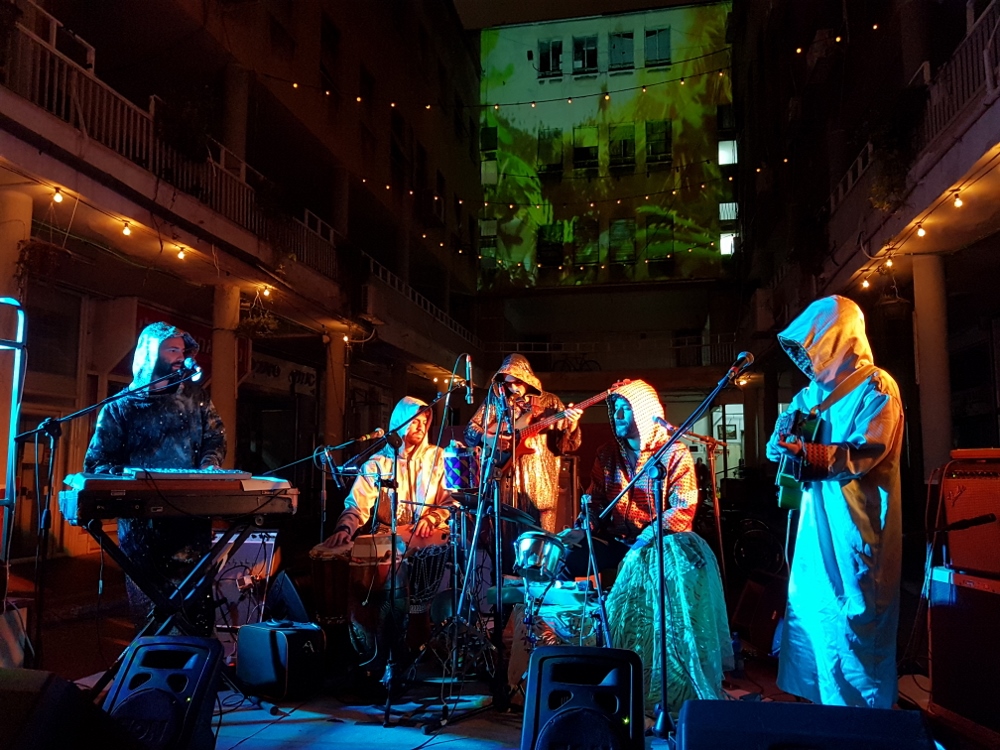 Venturing in several directions at once, creating sound saturated with hues bright and dark, patterns emerging, repeating, interlocking, changing; always moving. Swirling Arabesques and distortion, dancing in Addis Ababa on the corner of Jaffa Road. Where will they take the music on their next journey? Who knows…
On Lighting: Itamar Katzir – talmbat, mbalax, bota; Oded Aloni – cajon, ganza, crash/gong, bongo, quarkabeb; Amir Sadot – Gibson bass; Ilan Smilan – Guitar; Roy Harmon – Orla, Yamaha CS01.
Performances: Tuesday, May 22 at Herzl 16, Tel Aviv. Show begins at 21:30. Admission free.
Links: Tigris bandcamp; facebook page