The 35th Jerusalem Film Festival will open on Thursday, July 26, 2018 at the Sultan's Pool with a festive screening of Eliran Malka's debut feature The Unorthodox. Written and directed by Malka, creator of the popular television series Shababnikim, the comic drama is set in 1983 and takes a critical look at one of Israel's burning social issues.
The film stars Shuly Rand as Yaakov Cohen, owner of a print shop in Jerusalem, who is tired of being overlooked and pushed around, and decides to create a Mizrahi Ultra-Orthodox party to run in the elections for the Jerusalem Municipality. He recruits two friends who know nothing about politics and together they improvise a campaign – without connections or money, but with plenty of rage, passion, and a sense of justice. Contrary to all expectations, it seems that people are listening to them… but is there a place in politics for a simple, honest man of faith? The film is produced by Dori Media, Faran – Yoni Faran, and will be distributed by Lev Theatres, to be released July 26, 2018.
Closing the festival will be Wes Anderson's Isle of Dogs, which opened the 68th Berlin International Film Festival, winning the Silver Bear for Best Director. The stop-motion animated film is set in a dystopian near-future Japan, and features an impressive ensemble voice cast, including: Frances McDormand, Bryan Cranston, Edward Norton, Greta Gerwig, Bill Murray, Tilda Swinton, Jeff Goldblum, Bob Balaban, Scarlett Johansson, Liev Schreiber and more.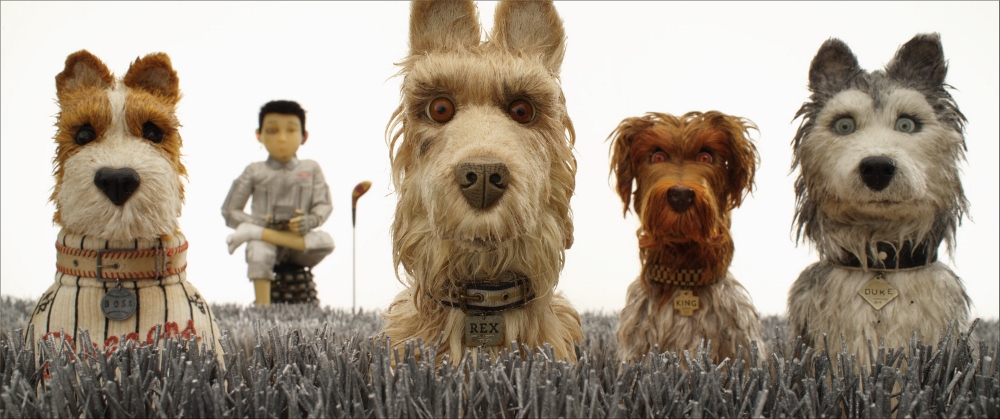 Following an outbreak of dog flu in Megasaki City, Mayor Kobayashi has all the city's dogs exiled to Trash Island, including Spots, the beloved dog of his nephew and ward, the orphaned Atari Kobayashi. Atari steals a plane and sets out for Trash Island, where he is helped on his quest by a pack of dogs. Anderson excels in creating quirky fictional worlds, with rich detail, scintillating dialogue and bizarre characters who tug at the heart strings. Isle of Dogs is his second animated film, following The Fantastic Mr. Fox (2009), and will be distributed in Israel by Forum Films, to be released on August 9, 2018.
Over 180 films from 60 countries will be shown at the festival, which will take place from July 26 – August 5, 2018, with screenings at the Jerusalem Cinematheque and select theatres in Jerusalem. Festival events will include encounters with leading filmmakers, professional workshops, and outdoor events. New this year will be a special project in Gan HaAtsmaut with activities for a wide range of audiences, including: film screenings, a main stage with music performances, 'water cinema' screenings of summer movies to viewers seated in boats, food trucks and more.  There will also be a mobile cinema with projection equipment that will travel through the different Jerusalem neighborhoods, inviting the public to free screenings of the festival films. The full festival program will be posted on the Jerusalem Film Festival website from July 5, 2018.
The Jerusalem Film Festival is supported by the Ministry of Culture Film Council, the Jerusalem Municipality, The Jerusalem Development Authority, The Jerusalem Foundation, The Van Leer Group Foundation, The Ted Arison Family Foundation, The Ostrovsky Family Fund, and Mifal HaPayis. Festival Executive Director: Noa Regev; Artistic Director: Elad Samorzik.