Love, Simon is a fun, heart-warming film, with a very appealing cast. It makes me smile to see mainstream Hollywood deck out the teen romantic comedy in rainbow colors – it's about time! Now we just need one for the girls…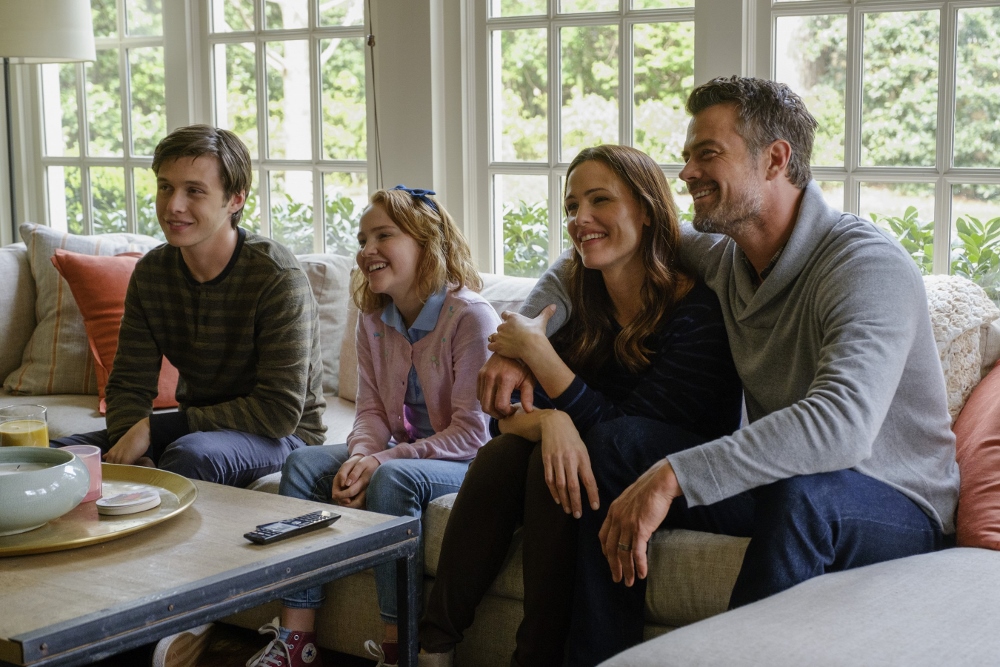 Nick Robinson stars as Simon Spier, a senior in high school with caring parents (Jennifer Garner and Josh DuHamel) a cute quirky sister and great friends. Directed by Greg Berlanti, the screenplay was written by Isaac Aptaker and Elizabeth Berger based on the novel Simon vs. the Homo Sapiens Agenda by Becky Albertalli. Now if Simon's life seems a bit too comfortable (his parents gave him a car for his birthday), and some of the grittier aspects are absent from this film, that doesn't bother me. Love, Simon is not intended to be a close examination of the harsh realities of being young, gay, and closeted. Love, Simon is not about the reality, it's about the dream. The dream of finding the courage to come out, the dream of being understood, the dream of finding love. Even if our own dreams are not exactly identical to Simon's, we can easily empathize and it feels great to cheer him on.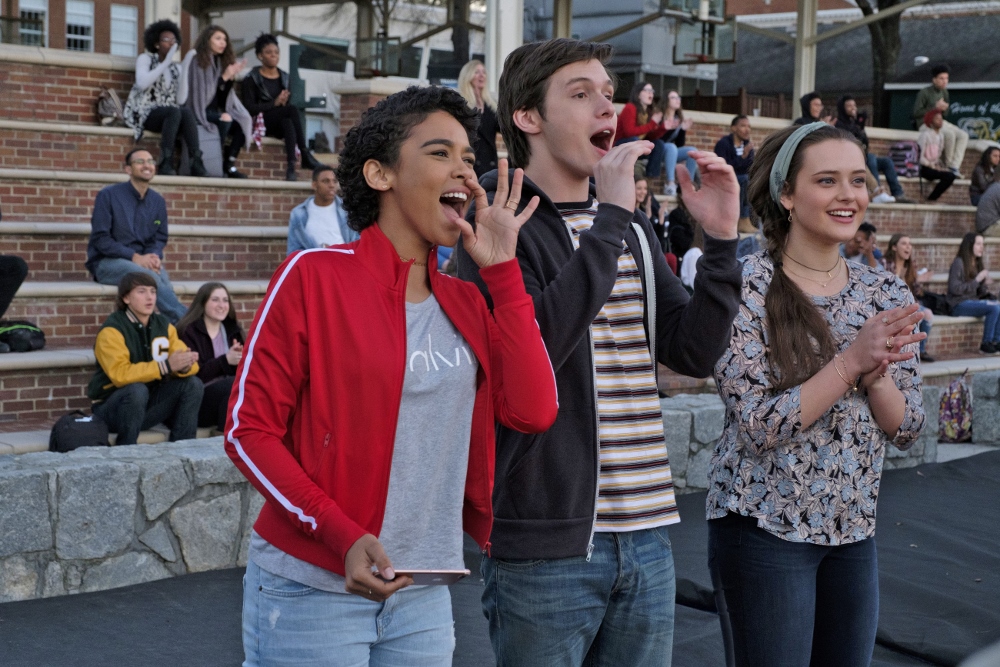 Forging a new path in the genre of epistolary romance, the plot follows the ups and downs of an email correspondence between Simon and an anonymous fellow student who signs himself "Blue" (recommended reading: Bruce Coville's great short story Am I Blue?). Simon's conversations with Blue ring very authentic as they portray his relief and excitement to discover that he is not, after all, so alone. His fantasy speculations on which of his fellow classmates might be his online friend, were some of my favorite scenes in this film, capturing the enthusiasm and impulsive quality of teen crushes. Naturally, all is not smooth, and secrets have a way of coming to the surface and creating problems. Yet one is never really too worried as Simon navigates his way through blackmail, outing threats and awkward moments with his friends – all the signs point to a happy end.
"I'm just like you, except I have one huge-ass secret," is the first thing we hear from Simon in voice-over narration on the opening montage. In it's light romp through the tropes of teen rom-coms, its very normative nature is its significance: finally showing a gay teen protagonist as the romantic lead in an otherwise typical film of the genre.