Mekudeshet 2018 will take place from August 8 – 28, 2018. A production of the Jerusalem Season of Culture, Mekudeshet marks the end of one chapter, with the departure of Itay Mautner, who served as the Artistic Director from the program's inception. A new chapter begins with new Artistic Director Michal Vaknin. Mekudeshet focuses on the transformative power of the arts as a path towards achieving a shared, pluralistic society.

This year's program features:*
 Kulna (All of Us) – One day, this is how every night will sound in the Middle East
August 28, 20:30pm
"Kulna"(which means all of us in Arabic), Mekudeshet's seminal 2017 performance, for one night provides a glimpse into an alternative Middle East that shares common goals, revels in its potential and transcends the region's borders, will be repeated this year. The concert will take place opposite the walls of the Old City, on the seamline between east and west, and will include artists representing the varied styles and tribes that share the Middle East. Sarit Hadad, one of Israel's most successful and respected singers, alongside Violet Salama, a prominent exponent of classical Arab music; Ravid Kahlani, from Yemen Blues, together with Neta Elkayam, who preserves and renews North African music and additional soloists. Each artist will enjoy their own moment in the spotlight,but will also create some surprising connections and one-time-only duets under the baton of Maestro Tom Cohen, who leads the Jerusalem Orchestra East & West. An original festival production, now in its second edition.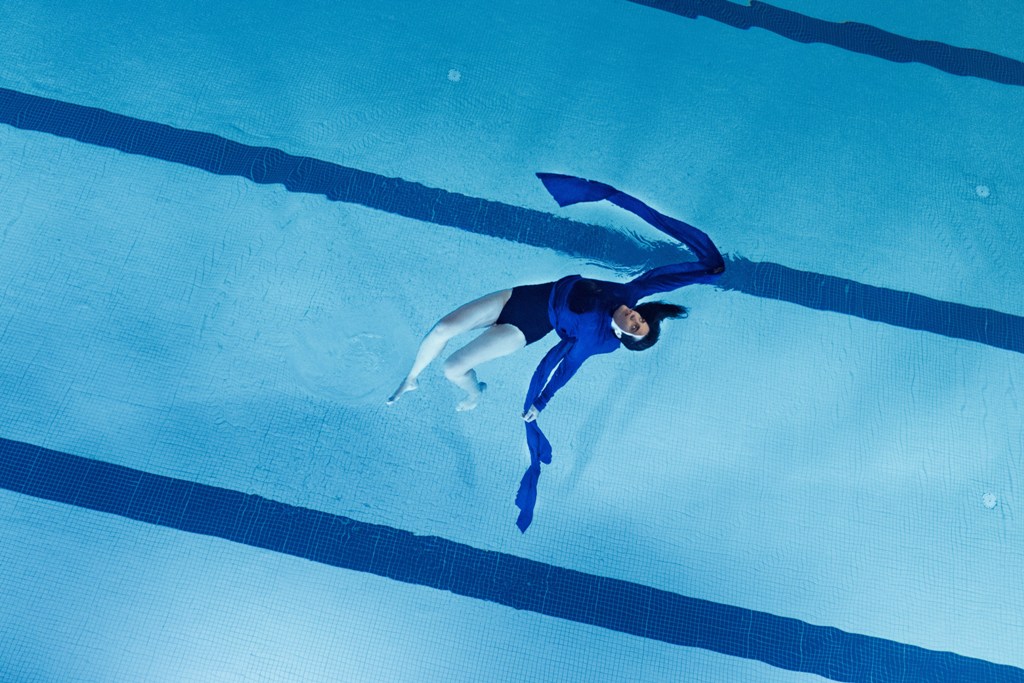 One Night in Atlantis – A listening spectacle in YMCA's new pool
August 9, 11:00pm-4:30am
A magical nighttime event created especially for Mekudeshet in Jerusalem's brand new YMCA sport complex—an iconic building that serves as a meeting place for the city's three monotheistic religions. Participants will be invited to don a swimsuit, to block out the outside world, and to immerse themselves in an ancient, utopian culture that disappeared beneath the waves and will reappear for one night. In this carefully crafted echo chamber, the ripple of expectant voices, the splash of revelers and gently lapping water will blend together with specially created sound installations, dance and performance art in, around and deep within the pool. An original festival production.
Above and Beyond – Art, spirits and demons on Jerusalem rooftops
August 8-16, 19:00-23:00pm
This year's version of the popular 2017 event will invite audiences up to roofs that are usually kept under lock and key, overlook one another, and form a new urban contiguity. Participants will enjoy originally commissioned, site-specific artworks that will reference the city's multiple narratives from on-high and will include, among other things, an architectural journey through one of the city's seminal buildings, an expansive sculpture that reaches back into the city's distant past, and fresh insights into fractured landscapes. An original festival production, now in its second edition.
Dissolving Boundaries
A Journey of discovery in which participants meet the people, phenomena and places that make Jerusalem a veritable laboratory for social change
August 8-28, variable dates and times
Narrated journeys that unfold along the seamline between documentary and performance, while shining a light on and augmenting the reality that compels "boundary dissolvers"—real people who dissolve the city's seen and unseen boundaries as a matter of routine—to build bridges and bypass inter-communal obstacles that sometimes seem impassable. This year's journeys will stretch through the night, unfurl in English, Arabic and Hebrew, explore artistic and cultural bodies, venture into spaces that offer healing, knowledge and treatments from east and west, and immerse participants, temporarily, in an inspiring reality that is hard to believe.
PORT-JLM – A virtual window to unexpected meetings across the globe
August 16-22, 19:00pm to the last meeting
A huge golden container, constructed by Shared_Studios, will be placed in the courtyard of HaMiffal (a creative space and artistic collective) which allows for a diverse range of full-body, high-resolution, virtual meetings. The meetings range from one-on-one interviews with interesting personalities from here and there, to random interactions via Chat Roulette, to communal meals or even DJ sets from some far-off parts of the world. Participants will have a chance to jump from one fascinating city to another—Amman, Erbil, Nairobi, Berlin and New York are just a few in a long list of cities that are taking part in the project. An original production in collaboration with Shared_Studios.
Blindsight – A power restoring ceremony with closed eyes (and open ears)
August 21-23 18:00pm-midnight
An experimental musical production created especially for the festival featuring 24 members of the Great Gehenna Choir, which specializes in the interpretation of musical rites. The nighttime performance, which will take place in a forest, will ask the audience to cover their eyes as they arrive and invite them to take part in journey through the darkness guided, solely, by a hypnotic, humorous and enrapturing playlist. An original production.
Running in Jerusalem – A fast-paced vision of Jerusalem
August 13, 14, 20, 21 (English), 27 (English), 28, 18:30pm
In the spirit of what is frequently referred to as the new religion—running—the festival, which observes Jerusalem from every perceivable perspective, will offer audiences a second chance to take part in a performative run, led by actor, Gal Friedman. Together, the group of runners will explore the ups and downs of Jerusalem, gain new insight into an ancient city as it flashes past them, and listen to what comes up while on the move. An original production that was staged for the first time in 2017.
Sacred Music – August 15-16, 23, 24
For the first time this year, the sacred music program will span the full, three-week program and will not, as in previous years, end Mekudeshet as a separate and distinct festival. The new program, comprising entirely of original productions by local and international artists, will dovetail with the festival's non-music, experiential programming. Performances will include Meditating on Compassion and Acceptance, a production by Jazz trumpeter, Avishai Cohen, together with high caliber Indian artists such as Rakesh Chaurasia, which weaves together rich jazz and the ancient classical traditions of Indian music; Fire Keepers, an ecstatic journey that traverses continents in search of music that frees the mind; Living Water, which will feature four female musicians from the Middle Eastern basin who will share their personal musical and cultural baggage on stage, and more.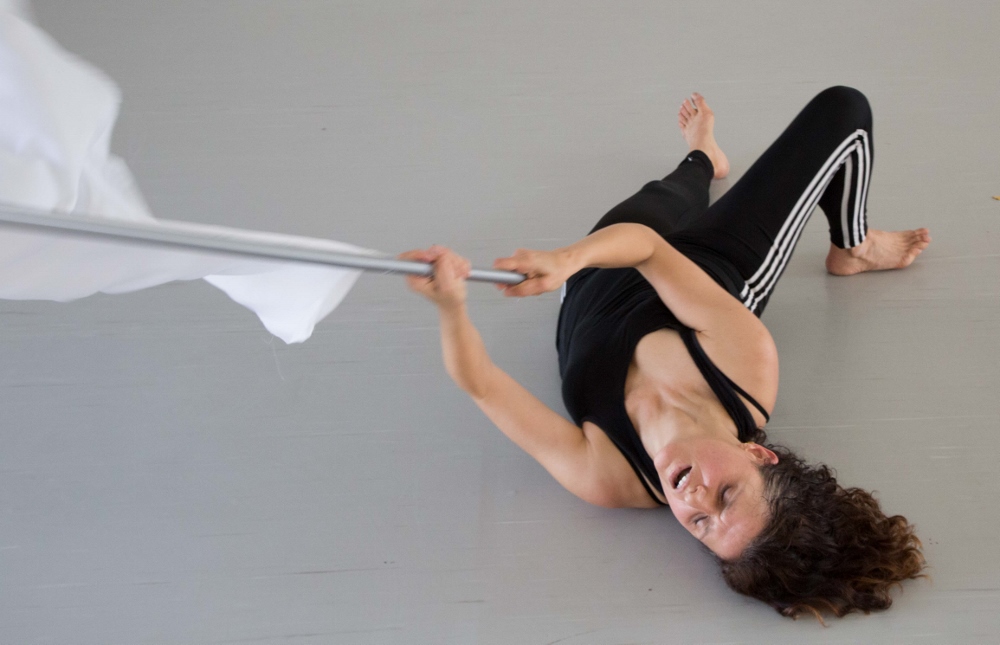 Yasmeen Godder – New creation by Yasmeen Godder
August 25, 26, 27
Dancer and choreographer Yasmeen Godder in a world premiere, solo dance performance. Performing alongside her will be musician Tomer Damsky, and together they will try to strike a balance between choreography, movement research, singing, sound, live recordings and more.
Minus 02
Pop up ice cream that dissolves boundaries by Assaf Granit. Ice Cream that dissolves boundaries in unique flavors inspired by Jerusalem and created especially for Mekudeshet will cool Jerusalem's hot summer days during the festival. Chef Assaf Granit, who led FoodTrip (Mekudeshet's legendary food truck) in 2013, is back and is scooping up some icy treats that will be sold and distributed at different locations throughout Mekudeshet 2018.  
The full program and additional information may be found on the Mekudeshet website.
*All information is provided by Mekudeshet