One of the most exciting aspects of a film festival is the program of debut films. A director's first feature film is an opportunity for audiences to encounter a new way of seeing and presenting, a different individual approach to storytelling. There is an intriguing list of debut films in this year's Jerusalem Film Festival, which will take place from July 26 – August 4, 2018. Of the 11 debut films, I've seen Ava, Sauvage, Virus Tropical, and Girl (read the preview of Girl here). The common thread in these very different films is their focus on a young person, raising issues of identity, individuation, and finding one's place in this world. Yet their perspectives, environments, and visual concepts are dramatically different.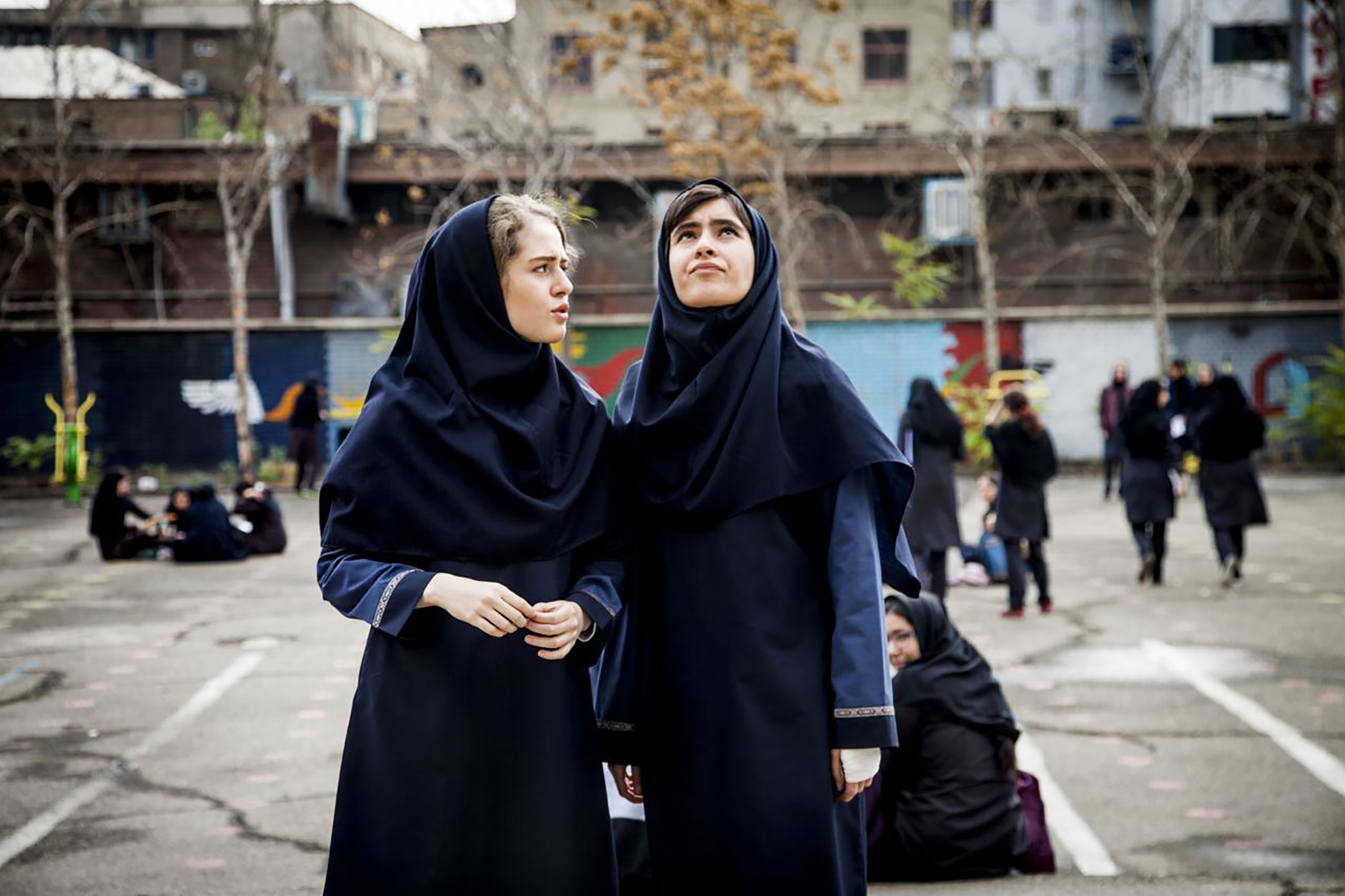 Ava, directed by Iranian-Canadian film maker Sadaf Fouroghi, is a gem, its rich, deep hues precisely edited to create an intriguing portrait of an adolescent girl growing up in Tehran. A sense of the tension between external appearances and inner truths is heightened by filming much of the action through doorways and windows, partially glimpsed scenes, conversations overheard, and mirrored reflections. The distinction between public and private is significant, as is that between the constructed human culture and nature. Almost all scenes are interior, or in a constructed space, such as a schoolyard. Those select scenes in nature, one in a park and one in a garden, are pivotal.
Mahour Jabbari as Ava is intense and determined, full of dreams, vague desires, and boundless energy, who loves music. Her mother (Bahar Noohian) is equally determined to guide Ava safely to adulthood by keeping her on a narrow and obsessively supervised path to an appropriate profession. As a doctor in the hospital, Ava's mother has plenty of opportunity to see what happens when a girl's life goes off track. Her father, on the other hand, is more relaxed. He can afford to be. An architect, his work often takes him away from home and the difficulties and friction of everyday life.
There is a sense of the universal about the relationships within the family. When Ava asks "Why do you treat me like a child?" and her parents respond "Because you act like one" – it's a conversation that could be taking place in any kitchen, anywhere. Yet Ava and her friends are growing up in a society with extremely strict codes of behavior, and even one wrong move can lead to severe censure and disastrous outcomes. Her avenues for discovery and expression are limited, but Ava does what she can – note the red Converse sneakers. Although it is not set in a particular era, the presence of cellphones indicates a contemporary time; while the very conspicuous landline dial phones indicate the weight of history and tradition.
A casual conversation in the schoolyard leads Ava to enter into a bet. It's one small moment, an impetuous move generated perhaps by deeper motivations, that sends her on an increasingly treacherous path.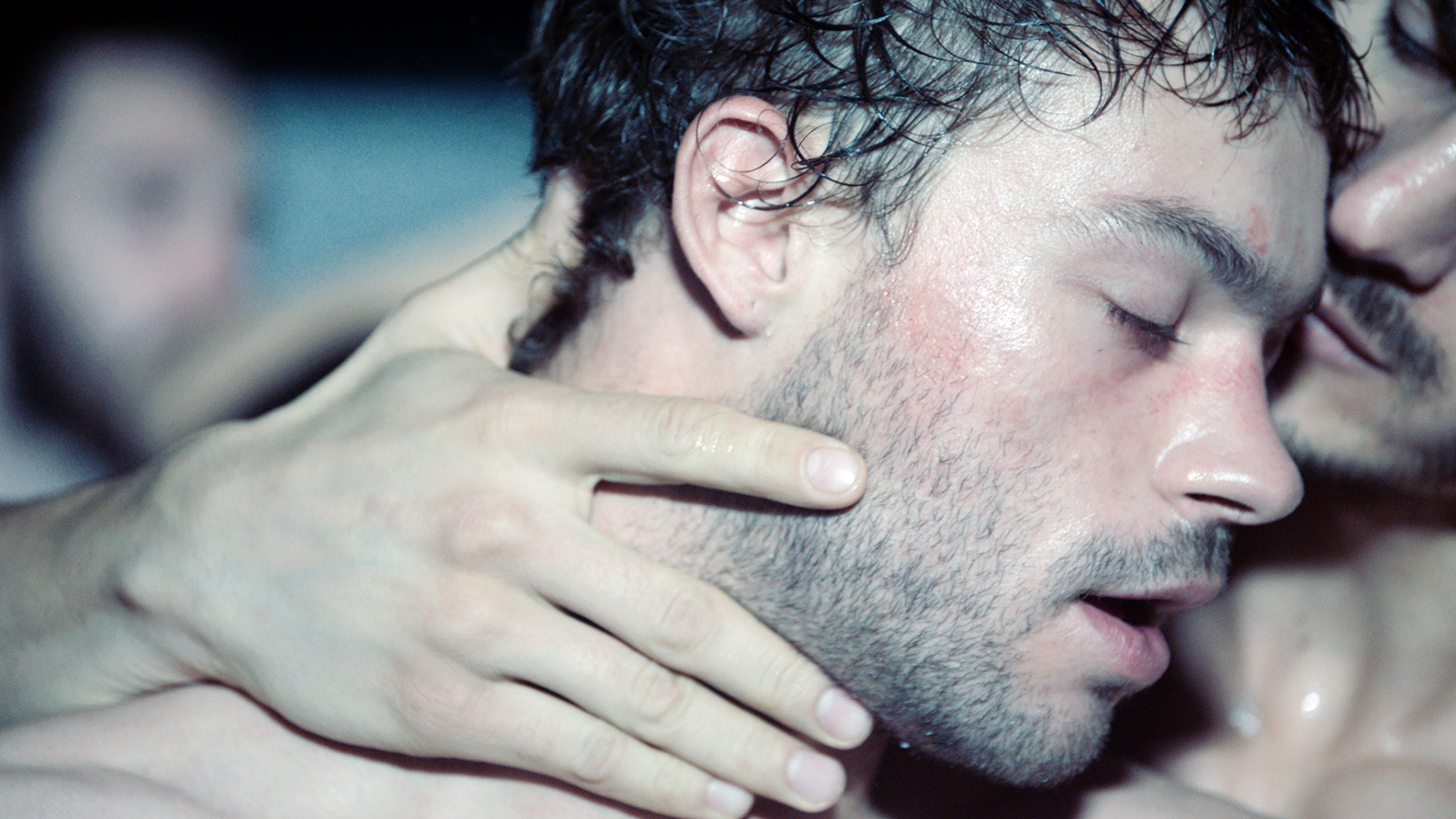 Where Fouroghi's film is concerned with interiors, hidden tensions and emotions, Camille Vidal-Naquet's Sauvage is visually and thematically explicit, his protagonist a sex worker who lives on the margins of society, and literally lives out on the streets, and in the open fields. While in Ava, the school principal Ms. Dekhoda (Leili Rashidi) exhorts students to "control their animalistic desires," in stark contrast, the 22-year-old protagonist here is animalistic, following his urges, sensations and feelings. The film has an almost documentary feel as it follows Leo (Félix Maritaud) through every aspect of his experiences, without imposing an agenda or moral judgement. To the extent that one might call Leo a savage, it is in a manner reminiscent of how Rousseau might employ the word.
It's a life of contrasts and contradictions. Young and attractive, it is the desirability of his body that enables Leo to get by; yet the conditions of this life are wearing his body down. There is an innocence about him, a sweetness and sincerity to his smile. He longs for love and affection and makes no attempt to hide his feelings; often blurring the boundaries in his encounters with his clients.
Vulnerable in his lack of subterfuge and strategy, Leo's more aggressive and savvy co-worker Ahd (Eric Bernard) has his back, warning him away from 'the pianist' (a sadistic client and recurring motif), and sometimes helping out with a more hands-on approach. But Leo wants more, and that's something Ahd is not prepared to give. The tension of Leo's unrequited feelings and Ahd's rejection is compounded by the harsh realities of life on the streets, and it is harrowing to watch Leo's spiral of physical and emotional suffering.
Félix Maritaud brings a lightness and agility to his portrayal of Leo, something feral and charismatic. As he lifts his head to the warmth of the sun, he is a child of nature, at one with his environment in all its beauty and dangers.  Not for the timid viewer, Sauvage has explicit scenes of male nudity and sexual acts. In one scene with Leo at the beck and call of two blasé, sadistic hipsters, it is particularly painful to watch as they ridicule him while making use of his body. These explicit scenes are neither glamorized nor demonized, they are not there to titillate or shock; but rather simply part of the story. Yet the film is not all bleak and hardcore, there are some funny moments, and many poignant moments, as well as an uplifting sense of the friendship and fellowship among these men who live out their lives on the side of the road.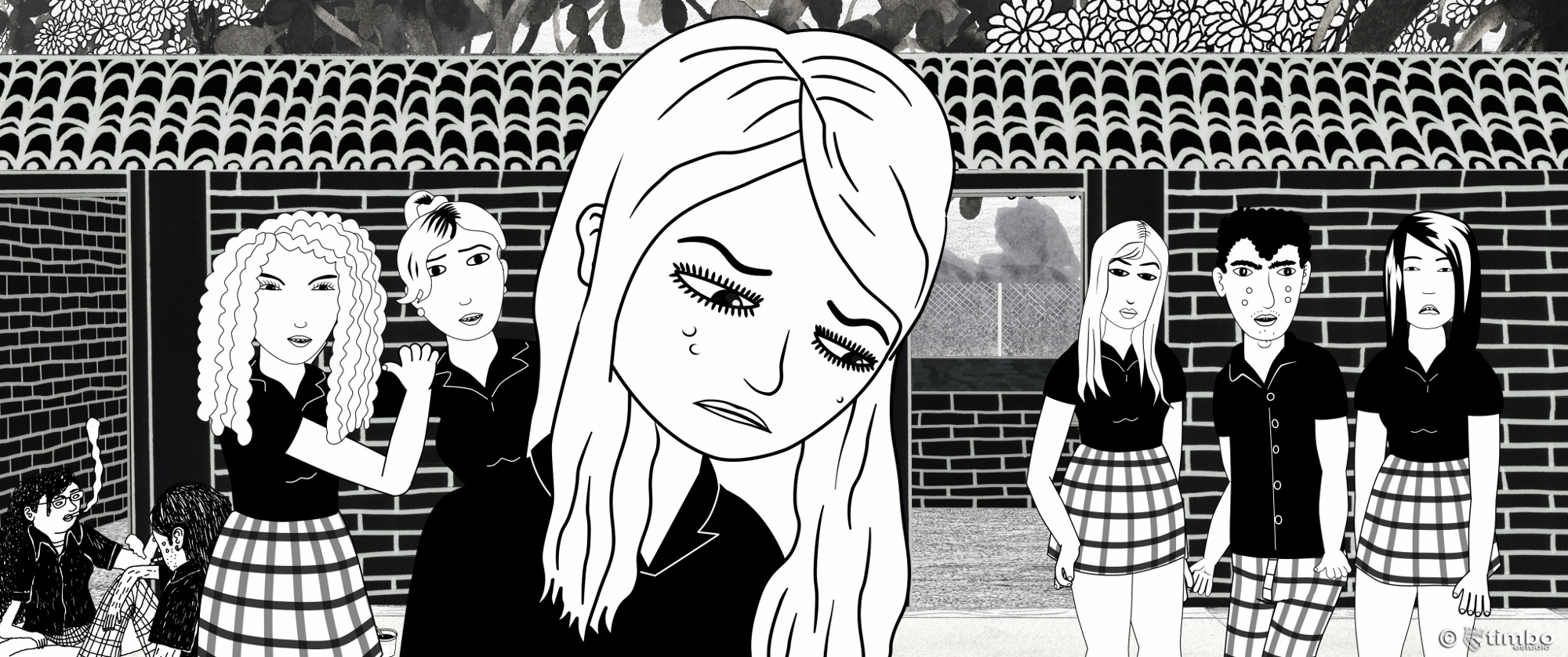 Virus Tropical opens on a dark and stormy night, the rain pouring down on Quito, Equador. Zooming into a dark bedroom, where a couple is having sex, the falling rain outside the window turns into a mass migration of sperm. There is a sense of magical realism in this opening scene, enhanced when Hilda, who has had her tubes tied, turns out to be pregnant. Who knows what might happen next…
An animated film, directed by Santiago Calcedo, Virus Tropical is based on Colombian-Ecuadorian cartoonist Powerpaola's eponymous graphic novel. Powerpaola (Paola Gaviria's nom de plume) was the child conceived against all odds on that night, and the film tells the story of her life, from conception to age 18.  Paola's affinity and talent for drawing emerge at a young age. Her art is a central theme throughout, yet no less significant are her relationships with her parents and three sisters.
Powerpaola was very involved in the making of the film, she is said to have prepared 5,000 sketches of the people, objects, and places. The animation has a bold, loose line that feels very energetic and spontaneous. The drawings are clean, simple, and immediately engaging, and often replete with intricate representation, conveying a sense of mood and place.
Although there is an oblique reference to "powers," Paola's experiences are those of an ordinary childhood and adolescence – and that is where the magic lies. Intimate and honest, Virus Tropical presents the events of Paola's life with vivid attention to detail and the nuances of relationships and emotions. It's the story of how a girl grows into a woman, and into the kind of woman she becomes.
Ava
Iran, Canada, Qatar 2017 | 103 minutes | Persian | Hebrew, English subtitles
Screenings:
Friday, July 27th at 18:15, Yes Planet 8
Sunday, July 29th at 10:00, Cinematheque 1
Saturday, August 4th at 14:45, Cinematheque 1
Sauvage
France 2018 | 97 minutes | French | Hebrew, English subtitles
Screenings in the presence of the filmmakers:
Friday, July 27th at 22:15, Cinematheque 2
Sunday, July 29th at 17:30, Cinematheque 3
Virus Tropical
Colombia, Ecuador 2017 | 97 minutes | Spanish | Hebrew, English subtitles
Saturday, July 28th at 15:45, Yes Planet 8
Tuesday, July 31st at 11:30, Cinematheque 1
The full list of debut films may be seen on the Jerusalem Film Festival website.