As the song says –  "Everybody searching for a hero" – and Whitney Houston, who sang Greatest Love of All as no one had ever sung it before, was a cultural hero to many.  The beauty, strength, and astonishing emotional force of her voice, was mesmerizing. Born in 1963, at age 18 Whitney Houston was one of the first black models on the cover of Seventeen magazine, at age 19, Clive Davis signed her to Arista records after hearing her sing at the Sweetwater Club. She set the record for best-selling debut album by a woman and still holds the Billboard record for consecutive number one hits. Yet in 2012, at age 48, she was found dead in her bathtub, with cause of death stated as heart disease and cocaine intoxication.  There are two narratives to Whitney Houston's life: one is the rise of the singer with the phenomenal voice, bright smile and endearing energy; the other is the shocking downward spiral of the addict, the abused wife, the neglectful mother. It's difficult to reconcile the two. Intimate, heart-breaking, and fascinating, Kevin Macdonald's documentary Whitney illuminates the mystery of her life with rare footage and deeply honest interviews with family members.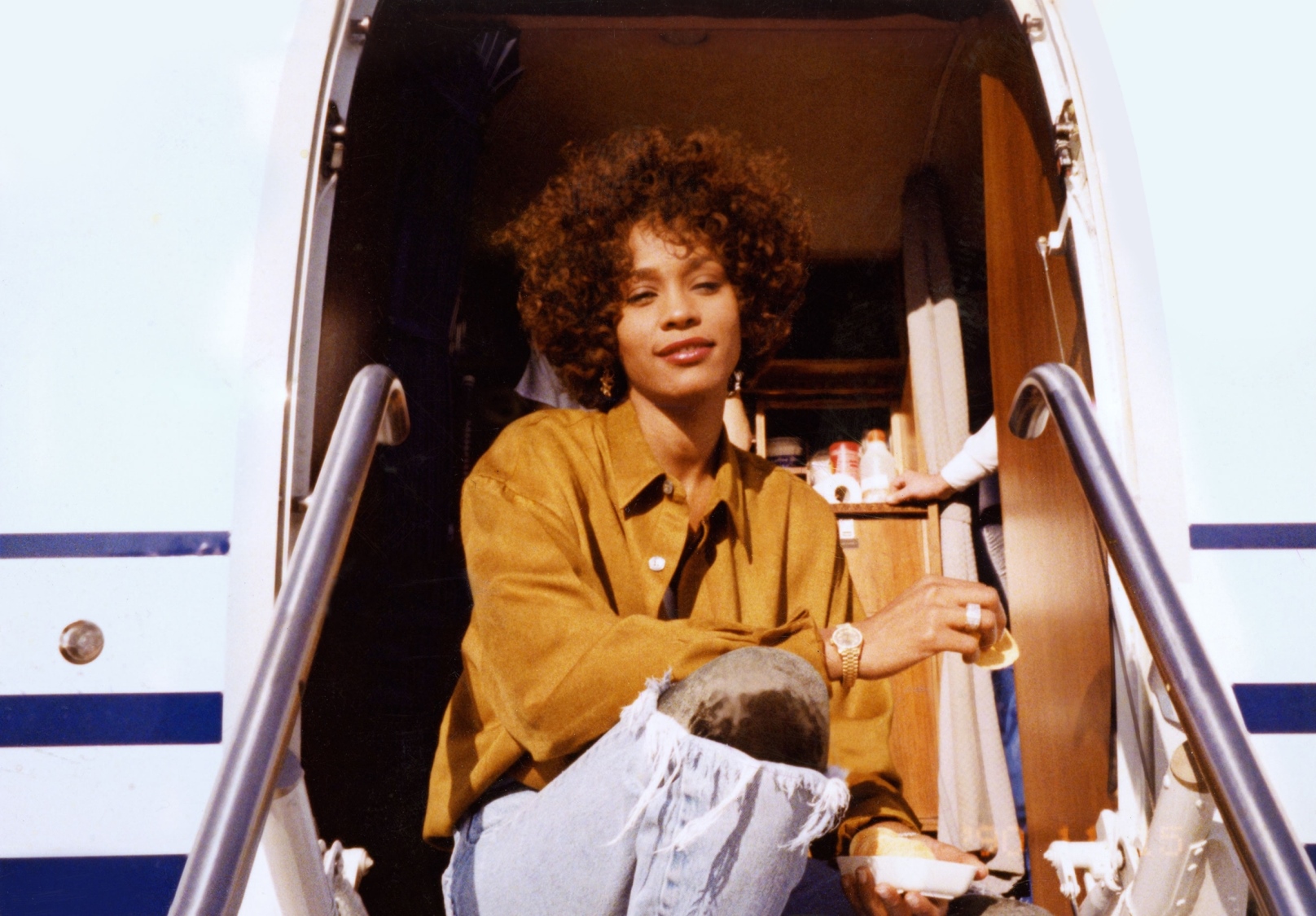 Meticulous in its coverage, Whitney places these two apparently contradictory narratives in the context of history – personal and more general political-cultural, and relationships. From the moment she came into the public eye, she never left it, her stunning rise to fame, her many successes, and her many struggles were endlessly documented in the media. Yet Macdonald's documentary not only reveals previously unknown facts about Whitney Houston, his framing of her life story enhances one's understanding of her talent, and her troubles.
The documentary reminds us that Whitney Houston spent the first years of her life in crime-ridden Newark, New Jersey, that she grew up with a mother (Cissy Houston) who had a singing career and was often away from home. The relationship between mother and daughter was further complicated by the fact that Cissy was training Whitney as a singer. Both her contribution to the development of Whitney's voice, and the tensions between them are evident in the film. Considering the social changes that have taken place in recent years, the enhanced awareness of the #metoo era, the advances in LGBTQ legal rights and social status, one wonders whether the trajectory of Whitney Houston's life might have been very different had she been born ten or twenty years later.
Kevin Macdonald has an impressive track record as a documentary filmmaker, with One Day in September (1999), Marley (2012), and many more. What stands out in Whitney is his ability as an interviewer. Even when talking to the least cooperative person, Whitney's ex-husband Bobby Brown, the outcome is a good interview that ultimately reveals a great deal. Yet at no time does the film exploit its subject, the events of Whitney Houston's life are recounted without judgement, in video clips, home movies, and interviews with producers, employees and family members. There is a sense of warmth and compassion throughout the film, even as it acknowledges Whitney Houston's weaker moments and failures.
Whitney's presence, Whitney's singing is one of the film's great pleasures; fans will fall in love all over again, and everyone else will fall in love. The film demonstrates time and again that her voice was unique, and she worked very hard to learn to use it so well. If the rumors of drug use, the extreme weight loss, the unstable behavior, cancellations and embarrassing moments in the public eye (such as the disastrous interview with Diane Sawyer in 2002) dimmed her star, the many moments in the film when Whitney Houston sings make it blaze brightly once more.
Screenings at the Jerusalem Film Festival:
Wednesday, August 1st at 15:30, Cinematheque 1
Friday, August 3rd at 19:00, Yes Planet 8
Tickets may be ordered online via the Jerusalem Film Festival website.
Whitney
Directed by Kevin MacDonald
UK, USA 2018 | 120 minutes | English | Hebrew subtitles