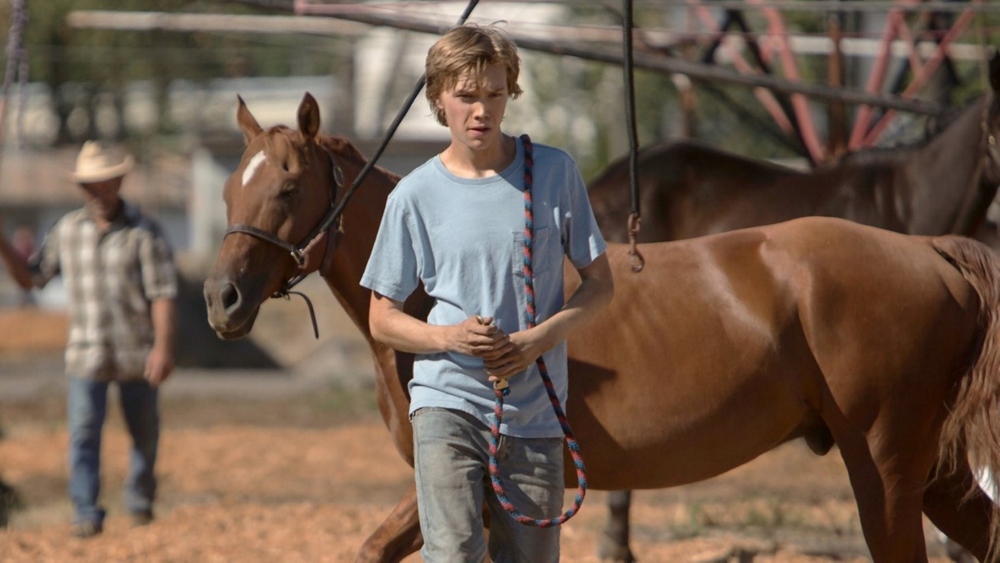 Lean on Pete is a gentle film that describes a harsh reality, with colorful characters and a moving performance from its young lead actor Charlie Plummer. Directed by Andrew Haigh, the film premiered at the 74th Venice International Film Festival (2017), and Plummer received the Marcello Mastroianni Award for Best Emerging Actor. The film is based on the eponymous novel by Willy Vlautin, an author and musician. Vlautin was the lead singer, guitarist and songwriter of the alternative country/rock band Richmond Fontaine (1994 – 2016) in Portland, Oregon, and is currently a member of the retro country band The Delines. The prolific Vlautin has released 11 studio albums and published 5 novels. Like John Steinbeck, Tom Waits, and Sam Shepard, Vlautin knows the American West and the landscape of the down-and-out; Haigh brings it all to film with a strong sense of place and the people who live and endure there.
15-year-old Charley Thompson's mother walked out on him when he was a baby. Ever since then he's lived with his alcoholic father, moving from one town to another. Charley (Plummer) has learned not to expect much from life, or from his dad, but there's a lot of love in that home, ramshackle and shaky though it may be. There is an affecting sincerity to Charley, as well as a quiet acceptance of his circumstances, whether it's a random woman his father has brought home for the night or having to quit playing football because they are leaving town yet again. Although at first this may appear as a sign of passivity and weakness, as the film progresses, one realizes that Charley possesses an inner strength and endurance.
He's also ready to leap into the opportunities life offers, and while on an early morning run, notices that there's a race track in his new neighborhood. There he meets horse trainer Del Montgomery (Steve Buscemi), and gets himself a job helping out with the horses. Joining Del and Charley is jockey Bonnie Durand (Chloë Sevigny), who imparts the wisdom of her own experience: "You can't get attached to a horse." But Lean on Pete, a quarter horse coming on in years, engages Charley's affections, and the bond between them leads Charley on a challenging journey.
Screenings:
Monday, July 30th at 22:00, Lev Smadar
Saturday, August 4th at 14:30, Yes Planet 8
Tickets may be ordered online from the Jerusalem Film Festival website.
Lean on Pete
UK 2017 | 121 minutes | English | Hebrew subtitles