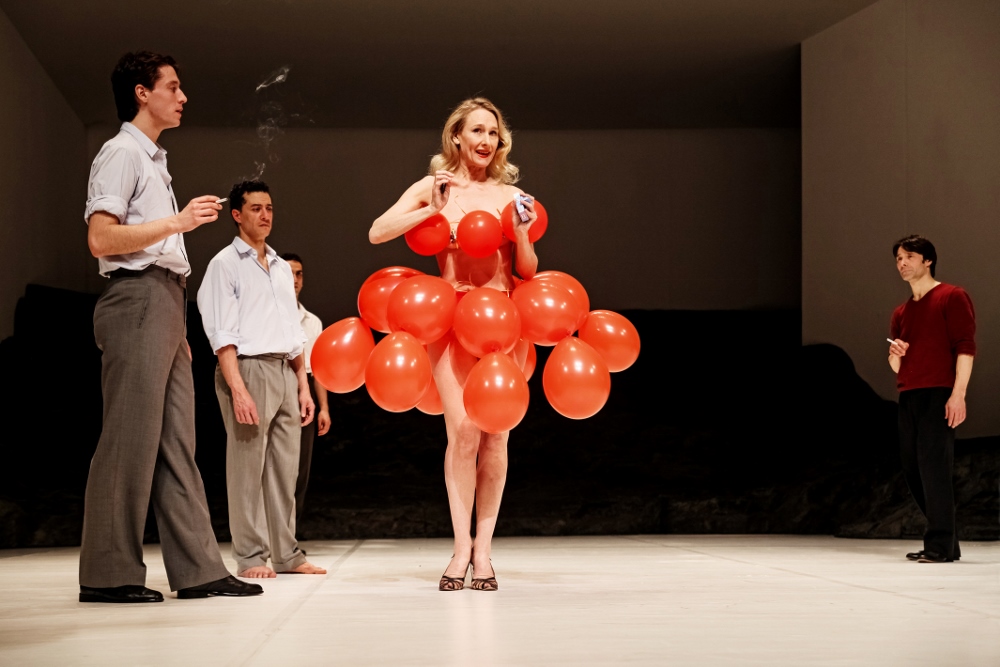 Opening the dance season at the Israeli Opera will be Tanztheater Wuppertal Pina Bausch, the dance company of legendary choreographer Pina Bausch, returning to perform in Israel after an absence of 21 years. The company will present Masurca Fogo, a work for 30 dancers, created for the Lisbon Expo of 1998, with an eclectic soundtrack featuring fado, samba, bossa nova, k.d. lang and the Balanescu Quartet.
Sensual, imaginative, playful, and a relentless investigator of the human soul, there was no choreographer like the legendary Pina Bausch (1940 – 2009). Her method of developing a new piece, based on improvisation and collaboration with the dancers, bringing each dancer into the life of the work through her conversations with them, and their individual journey into past experiences and emotions, are fascinating to see in action, and fortunately, have been documented in film. Wim Wender's 2011 documentary film Pina captures the brilliance of the choreographer and her company in 3D. Dancing Dreams (2010), a documentary by Anne Linsel and Rainer Hoffman, offers a fascinating look at Bausch's process, as she works with an ensemble of 40 teenage dancers over the course of a year, teaching and developing Contact Zone (Kontakthof) with them. Almodovar featured scenes from Bausch's Café Müller (1978) and Masurca Fogo in the film Talk to Her (2002). In the documentary One Day Pina Asked (1989), Chantal Akerman followed Pina Bausch and her dance company for five weeks while on tour in Germany, Italy and France.
Today, her dancers, who worked so intensively and intimately with Bausch, carry on her legacy. It is a diverse company, with dancers from three generations and 16 different countries.
Performances:
Thursday, October 4, 2018 at 20:00; Friday, October 5, 2018 at 13:00; Saturday, October 6, 2018 at 20:00; Sunday, October 7, 2018 at 20:00.
Duration: 2 1/2 hours, including intermission.
Tickets may be ordered online from the Israeli Opera website.