The 34th Haifa International Film Festival will take place from September 22, 2018 to October 1, 2018.
7 films will compete in the Israeli Feature Competition:
Good Morning Son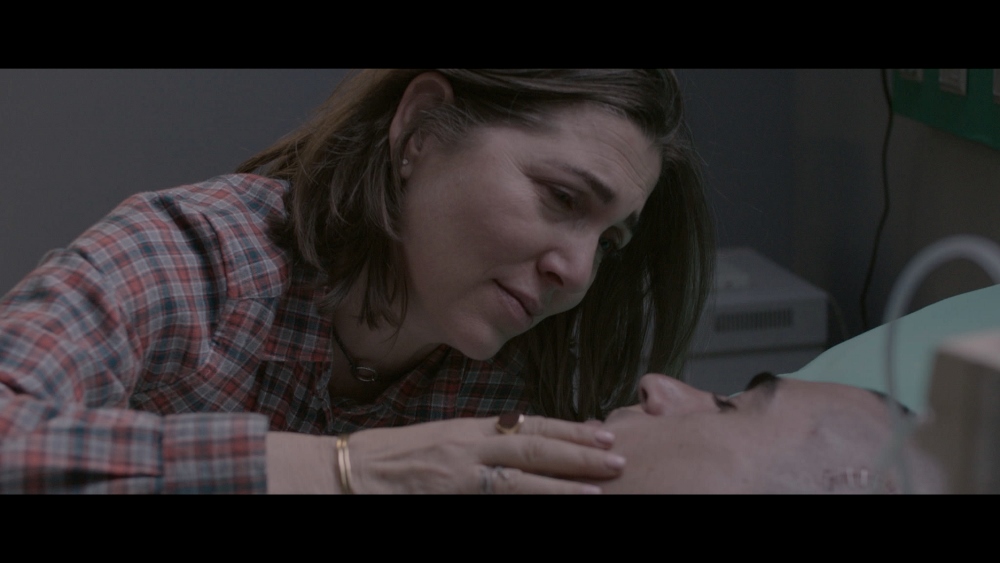 Israel, 2018, 81 min, Hebrew with English subtitles
Written and directed by Sharon Bar Ziv; Producers: Marek Rozenbaum, Michael Rozenbaum, Jonathan Rozenbaum; Cast: Keren Mor, Sharon Bar Ziv, Aviv Elkabets, Hadar Baruch, Asia Naifeld.
Synopsis:
Omri is a young paratrooper seriously wounded in the course of a military operation. His loving family and loyal friends fight to bring him back to life. Emotional, funny, and optimistic moments connect everyone to Omri, and to one another. Sharon Bar Ziv's new film is a realistic drama, with Bar Ziv portraying Omri's father, and Keren Mor as the mother.
No Blood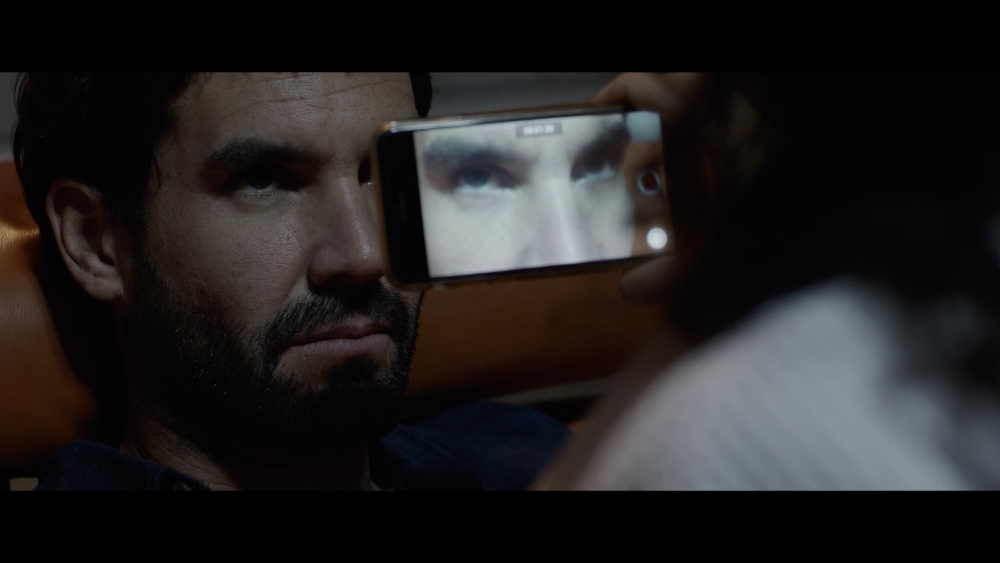 Israel 2018, 92 min, Hebrew with English and Hebrew subtitles
Written and directed by Yosef El-Dror; Production: Liran Atzmor; Cast: Dani Iserlish, Udi Rothschild, Dana Meinart, Sasi Samucha, Neta Bar Refael, Yaron Brubinsky, Daniel Geidlin, Meirav Osofsky.
Synopsis:
Members of the old elite are on the margins and deal with minor things, when one of them, a writing teacher with a hidden past, is invited to a meeting that shakes him up and sends him on a path that crosses boundaries: boundaries of friendship, love, state, and perhaps even the boundary of what is reasonable. He moves in an emotional and political twilight zone, pulling a thread that unravels his surroundings, and unbeknownst to him, exposes speculations regarding the two great Israeli monsters: "national security" and "television." A woman he follows, an investigator who follows him, surveillance and love triangles, create an atmosphere of suspicion and misdirection, requiring constant interpretation.
Love Trilogy: Stripped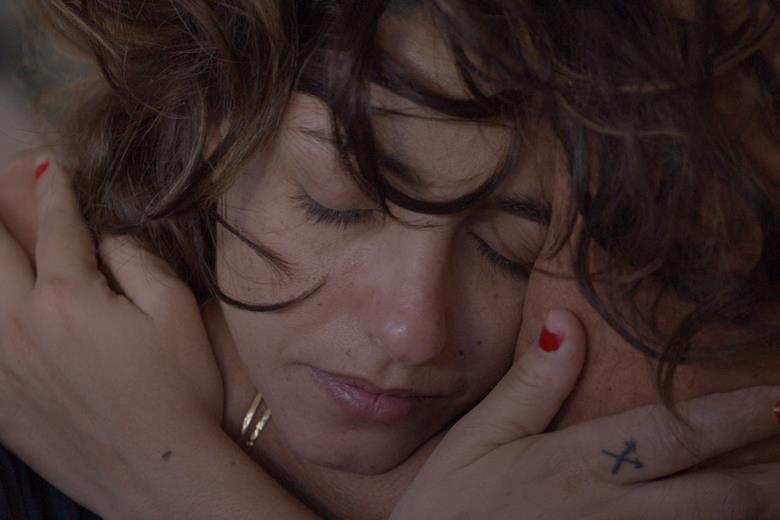 Israel/Germany 2018, 120 min, Hebrew with English subtitles
Written and directed by Yaron Shani; Production: Naomi Levari, Saar Yogev, Michael Reuter; Cast: Laliv Sivan, Bar Gottfried.
Synopsis:
Invasive images in which her naked body is being abused are tormenting 34-year-old Alice, a shining star in the literature world. She locks herself in her apartment and falls into a nightmare. Right across the street lives 17-year-old Ziv, a gentle and gifted musician. The demands of adulthood are falling hard on him and change him forever. The meeting of these two characters reveals how a crisis can produce both destruction and growth, violence and grace.
Acre Dreams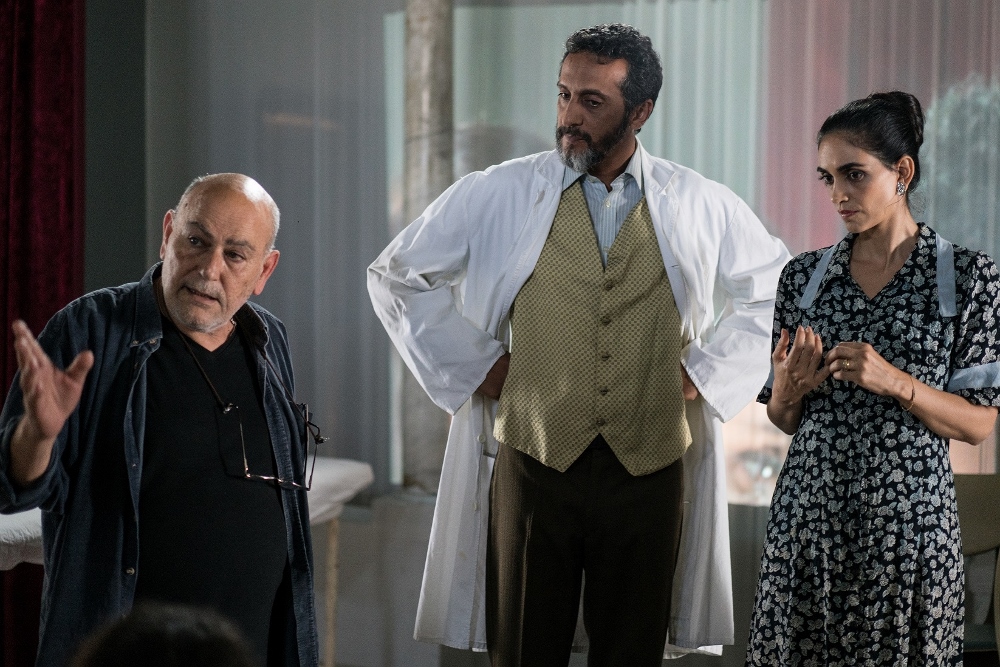 Israel 2018, 77 min, Hebrew, Arabic and English with English subtitles
Director: Daniel Wachsman; Screenplay: Daniel Wachsman, David Wachsman, Orna Akad; Production: Tony Copti, Jirias Copti, Daniel Wachsman; Cast: Haitham Omari, Liraz Charchi, Daniel Wachsman.
Synopsis:
Azam, an Arab theater director who lives in the Galilee, directs an autobiographical play in the mixed Jewish-Arab city of Acre. The play takes place in 1947, during the final days of the British Mandate in Palestine, before the establishment of the State of Israel. The rehearsals for the play gradually reveal the exceptional love story that took place between Azam's mother Layla and the Jewish Doctor Alfasi, the last Jewish citizen who remained in the city of Acre during the War of 1948. Over the course of the rehearsals, Azam struggles against extreme forces trying to prevent him from staging his mother's true life story. Azam's play was never staged for an audience. His attempts to tell his story come to a tragic end. The film "Acre Dreams", which documented his work on the controversial play, and followed him over the course of his last days, is the only remaining testimony of his life's story.
Fig Tree
Israel/Germany/France 2018, 93 min, Amharic, Hebrew and English subtitles
Written and Directed by Alamork Davidian; Production: Naomi Levari, Saar Yogev; Co-Producers: Felix Eisele, Sandrine Brauer; Cast: Bethlehem Assamamawa, Yohannes Musa.
Synopsis:
1989, the civil war in Ethiopia is raging. Mina is Jewish and lives with her grandmother and brother (injured in the war) on the outskirts of Addis Ababa. She finds moments of quiet near the lone fig tree, where she spends time with her childhood friend Eli, who is hiding to avoid being kidnapped and forced to fight. As the war closes in on the civilian population, Mina's family plans to immigrate to Israel, but Mina does not want to leave her Christian friend Eli behind, and weaves a plan to save him.
Noble Savage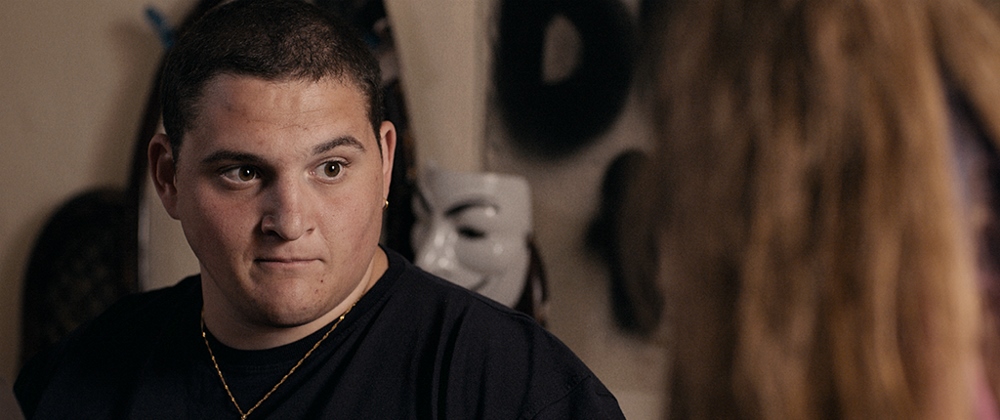 Israel 2018, 94 min, Hebrew with English subtitles
Director: Marco Carmel; Screenplay: Dudu Busi, Marco Carmel, based on a story by Dudu Busi; Production: Dafna Prenner, Shai Eines, Shraga Bar, Liat Ekta-Bar; Cast: Liat Ekta, Alon Abutbul, Naveh Tzur, Yaakov Zada Daniel, Shira Haas, Moris Cohen, Ori Pfeffer.
Synopsis:
Almost everything in Eli's life, a 15 years old boy with an eating disorder, is on the brink of catastrophe. He lives in a seedy neighborhood with his mother and her husband, two ex-junkies obsessed with living a "normative" life. His alcoholic father is an unemployed artist and a street philosopher, an eccentric character in a rough environment. In this impulsive and violent world, nothing stays in its natural dimensions, and Eli's desperate efforts to unite his struggling family spin out of control, when a minor family dispute erupts into a cataclysmic disaster and everyone pays the ultimate price.
Tel Aviv on Fire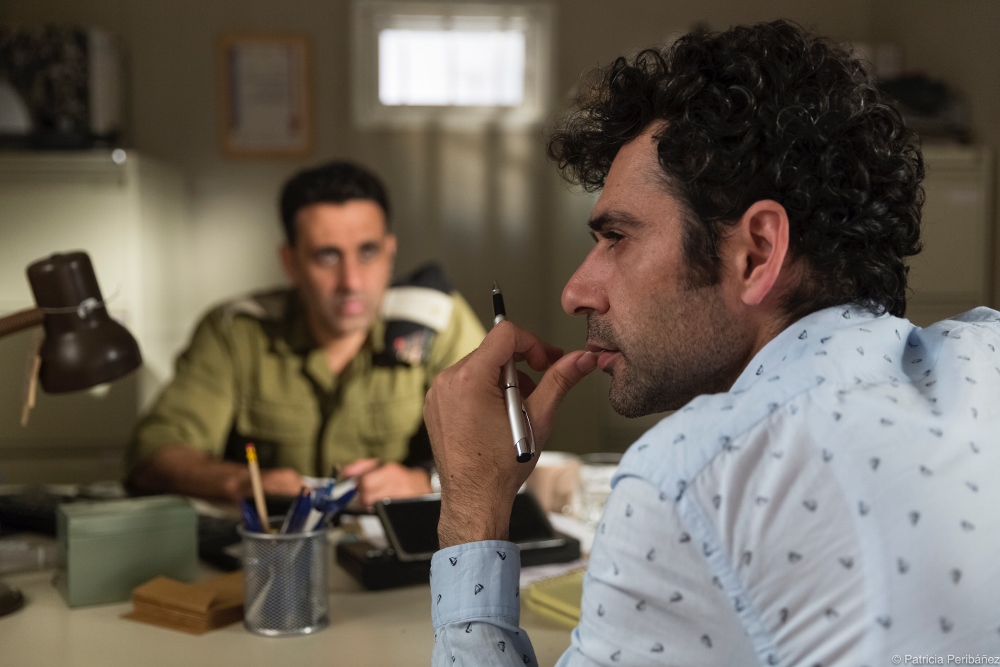 Luxembourg/Israel/France/Belgium, 95 min, Hebrew and Arabic with English subtitles
Director: Sameh Zoabi; Screenplay: Sameh Zoabi, Dan Kleinman; Production: Amir Harel, Ayelet Kait, Bernardo Michaux, Milena Poylo, Gilles Sacuto, Patrick Quinet; Cast: Kais Nashif, Lubna Azabal, Yaniv Biton, Maisa Abd Elhadi, Salim Dau.
Synopsis:
Salam, a charming 30-year-old Palestinian living in East Jerusalem, works as an intern on a popular soap opera « Tel Aviv on Fire » in which a Palestinian female spy has a love affair with an Israeli General in 1967. Every day, he has to pass by a check-point to reach the studio. At the checkpoint he meets Assi, the checkpoint commander, whose wife is a huge fan of the soap. Assi puts allot of pressure on him to try and influence the involving story of the soap. Salam soon understands that Assi's creative vision can get him a promotion as a screenwriter, at least until Assi and the show's producer's start disagreeing on how it should all end, leaving Salam uncomfortably caught in the middle…