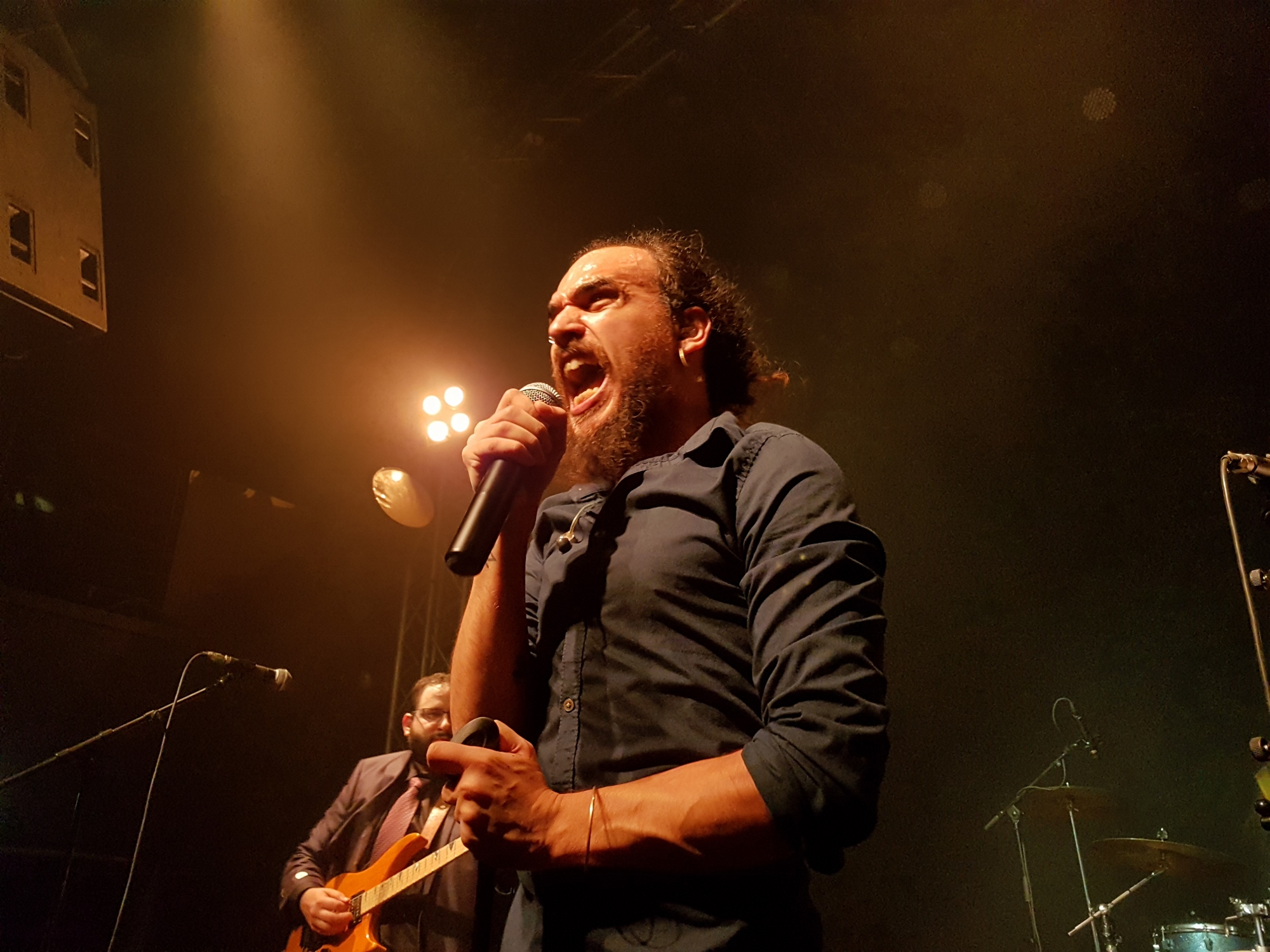 When you walk on the high wire, you need to have a solid structure supporting that balancing act; it's the difference between falling and flying. Gunned Down Horses soar. Thrilling, intensely physical, and suspenseful, their performance is an exhilarating concert experience; wild revelry that reflects breath-taking musicianship. Suffused with elegance, poetry, and dark passions, their songs merge a seductive, primal sense of pleasure with intellect and ironic humor. Think Edgar Allan Poe meets Dionysus. Their show at the Bascula on Friday night was non-stop heart-pounding excitement.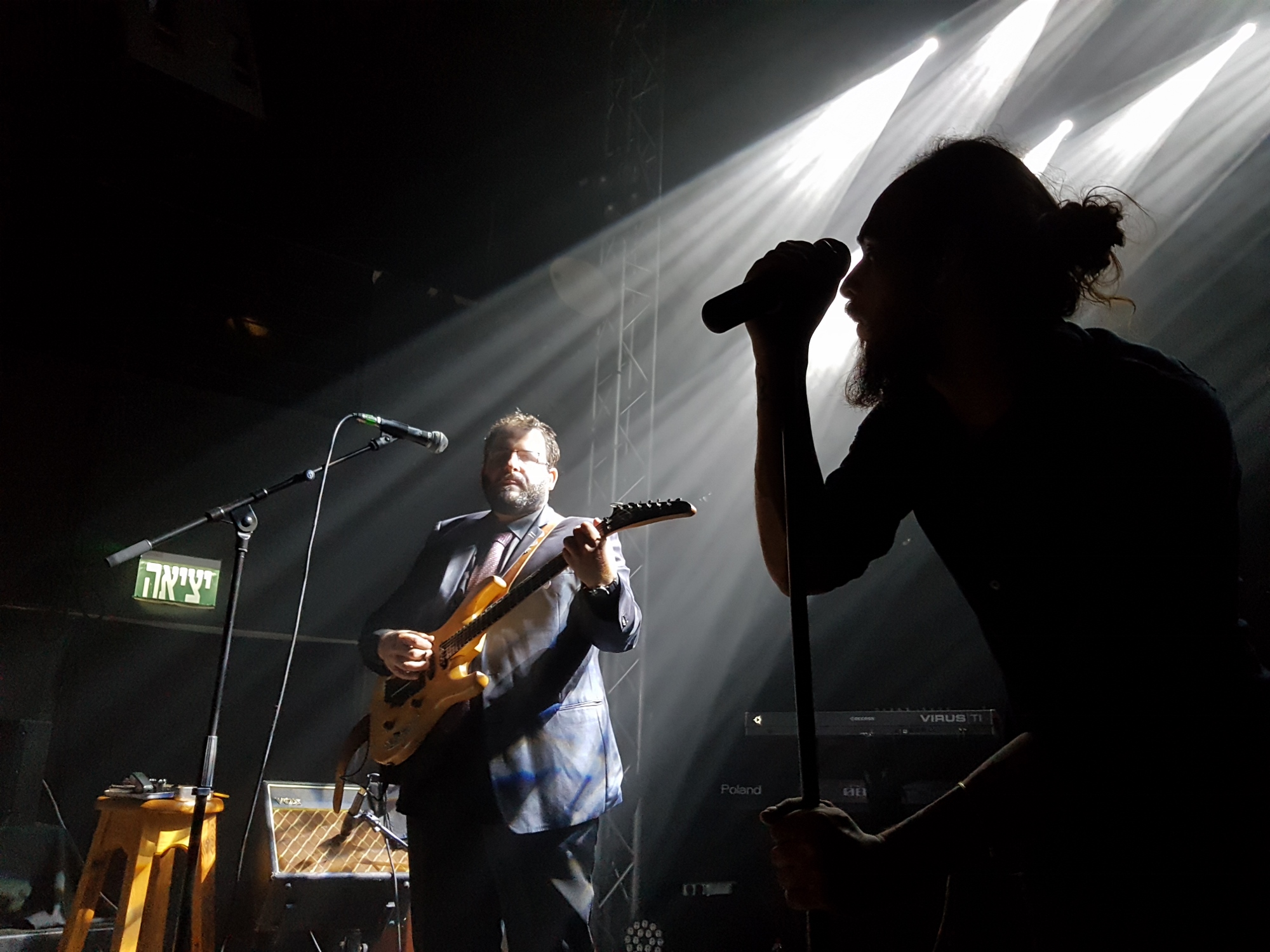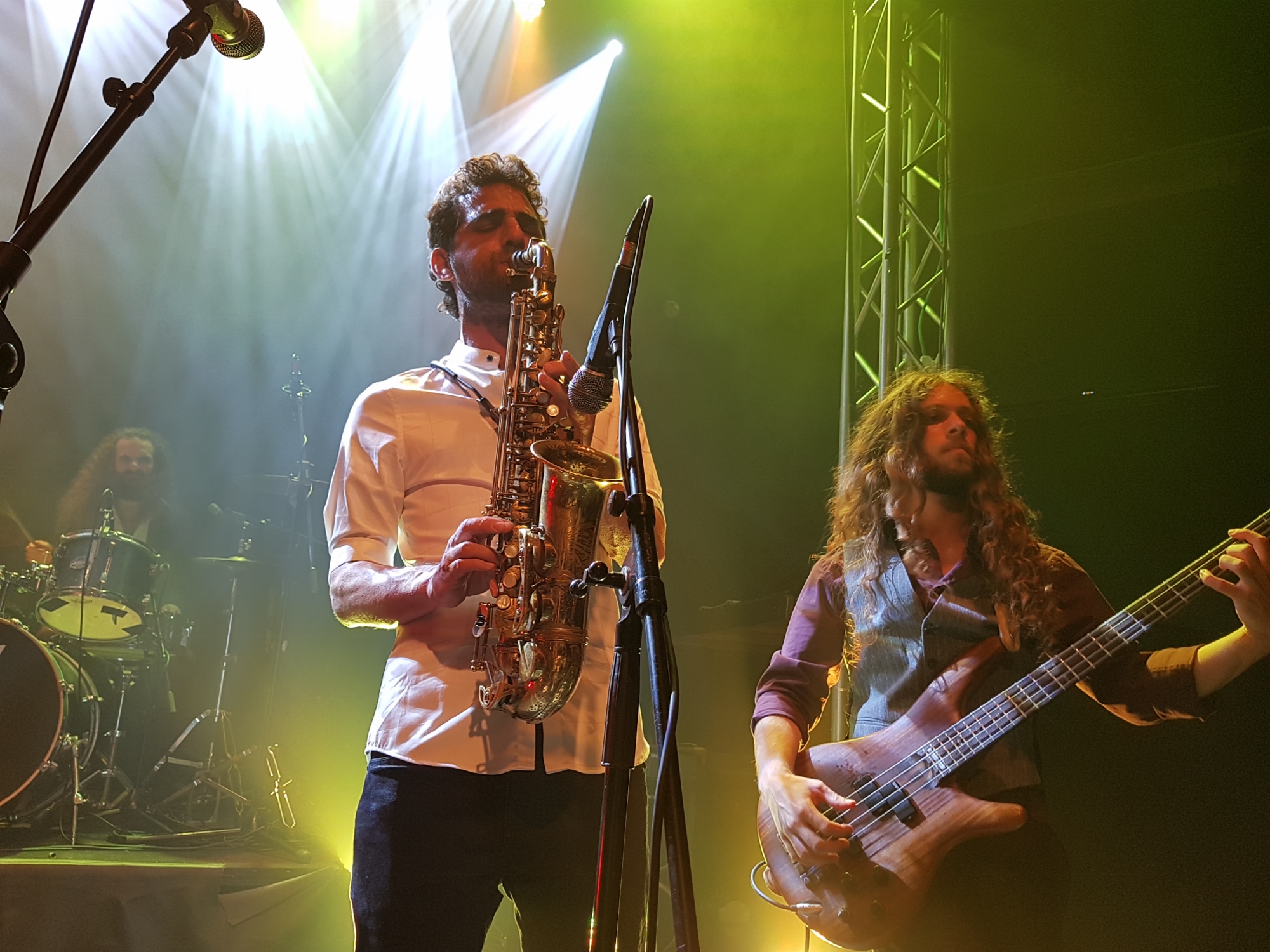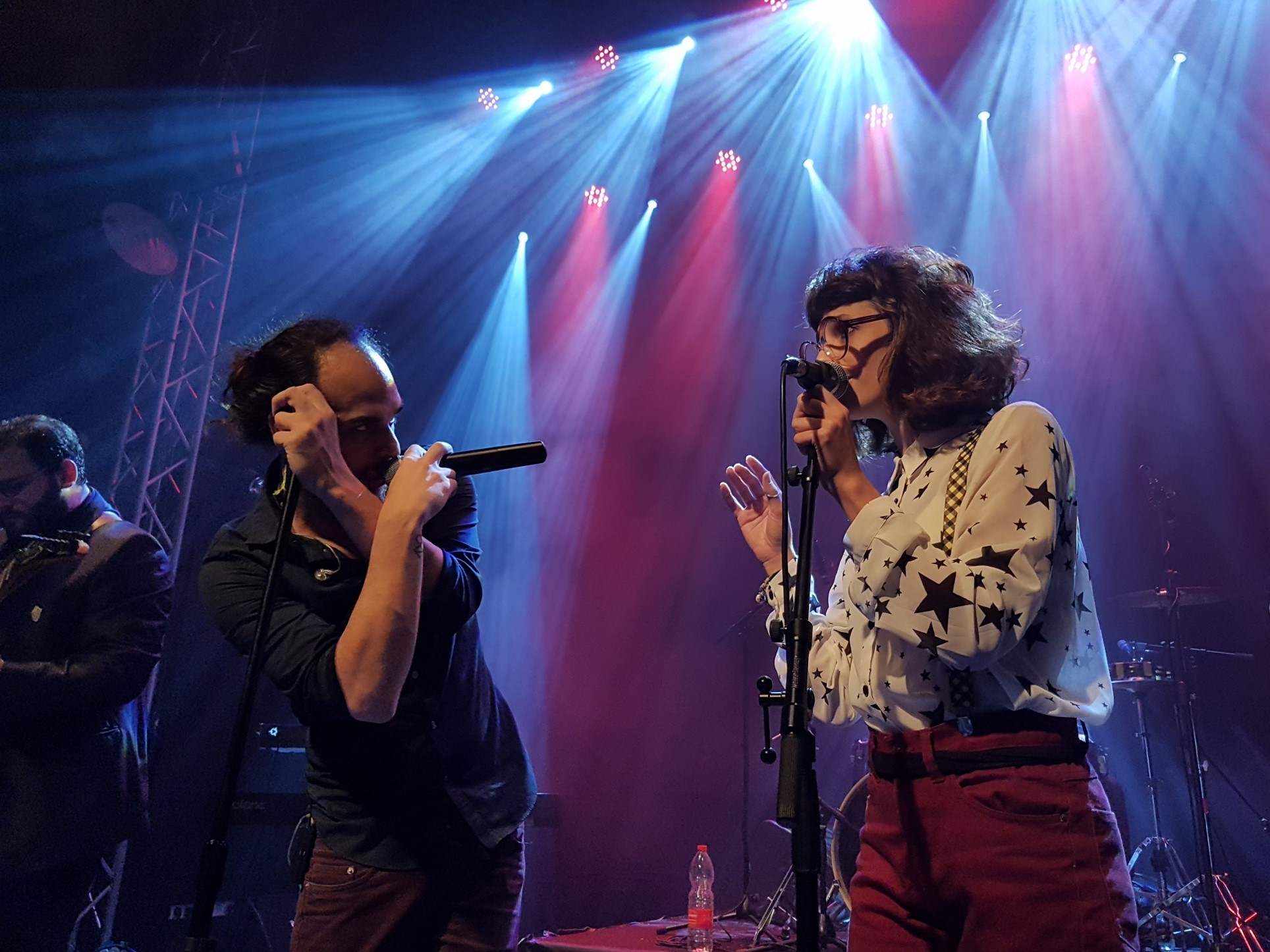 Gunned Down Horses are Davidavi Dolev – vocals, Adam Uriel Burstein – guitar, Yuval Tamir – drums, Nadav Goldberg – bass. With them onstage were Gai Shouval – saxophone and Nimrod Eldar – keyboards, and guest vocalists Niska Fitz and Avital Tamir.  Their music is an eclectic spectrum of influences. I heard emanations of cabaret, swing, metal, pop, ballads, and something cinematic, as well as myriad other soundscapes, all meticulously arranged. It's wild. Their original songs as well as covers are marked by dramatic, surprising shifts of rhythm and tone, moving in seconds from a raging scream to terror-inspiring tender whisper.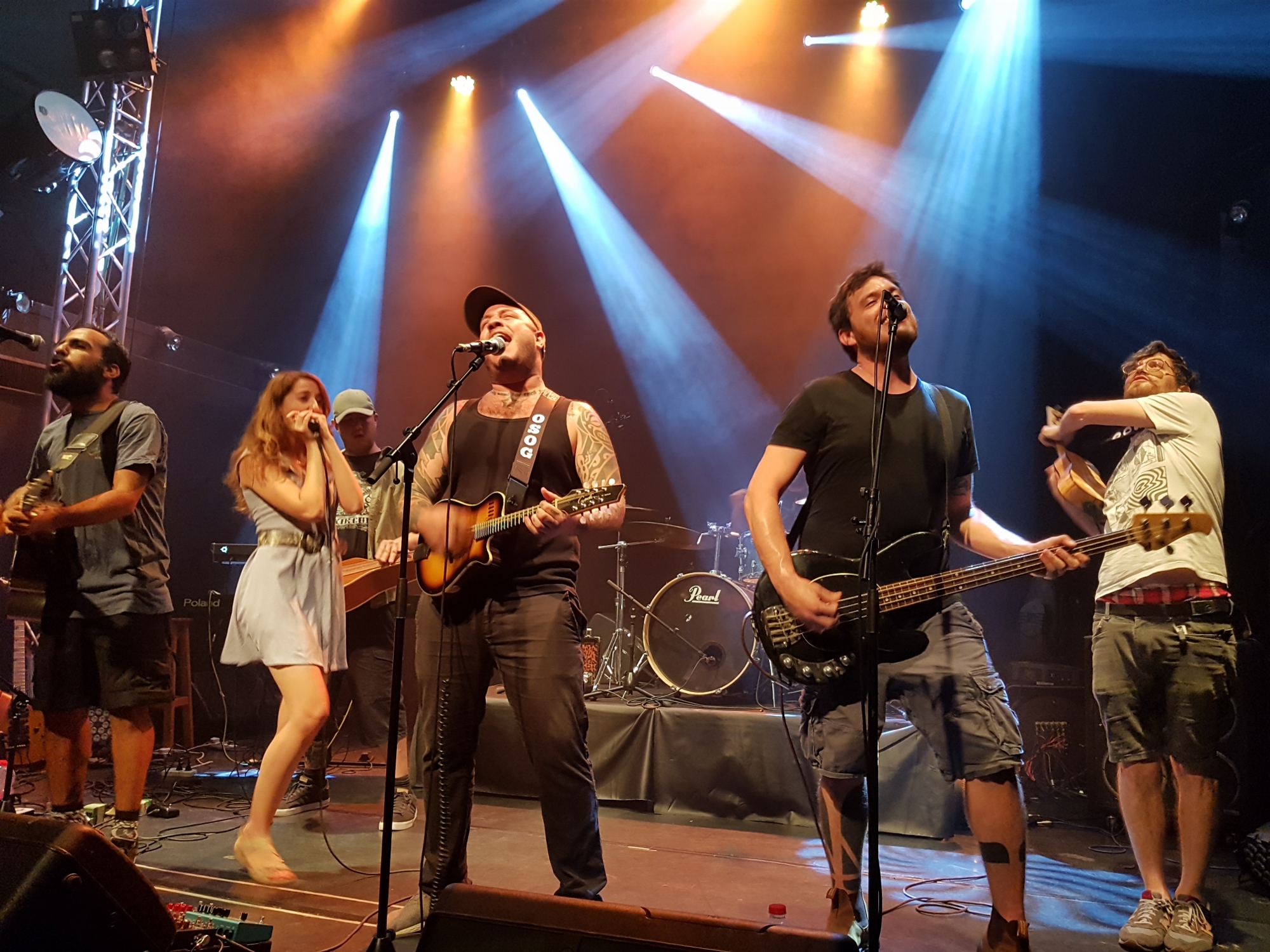 Opening the evening were OSOG, a band I love, and there is a marvelous synergy between them and Gunned Down Horses. Although their styles are different, they share a death-defying willingness to risk all onstage, making the kind of music that is never content to rearrange the furniture in my mind, but throws tables and chairs, breaking all the windows and tearing down the walls to let new visions appear.
Last night was the first time I heard Gunned Down Horses live, and it's a lot to take in. A song that begins in a head-banging drum rhythm can reveal a melodic solo on sax. Venturing deeper into the songs, one finds reflections on concerns both contemporary and eternal, as in Summersong: "A year ago there was a war/but I wrote poems about my lover." Niska's rendition of You're the Only Star in My Blue Heaven (made popular by Gene Autry around 1936), somewhere between sweet and sinister, suddenly goes rogue, becomes wild.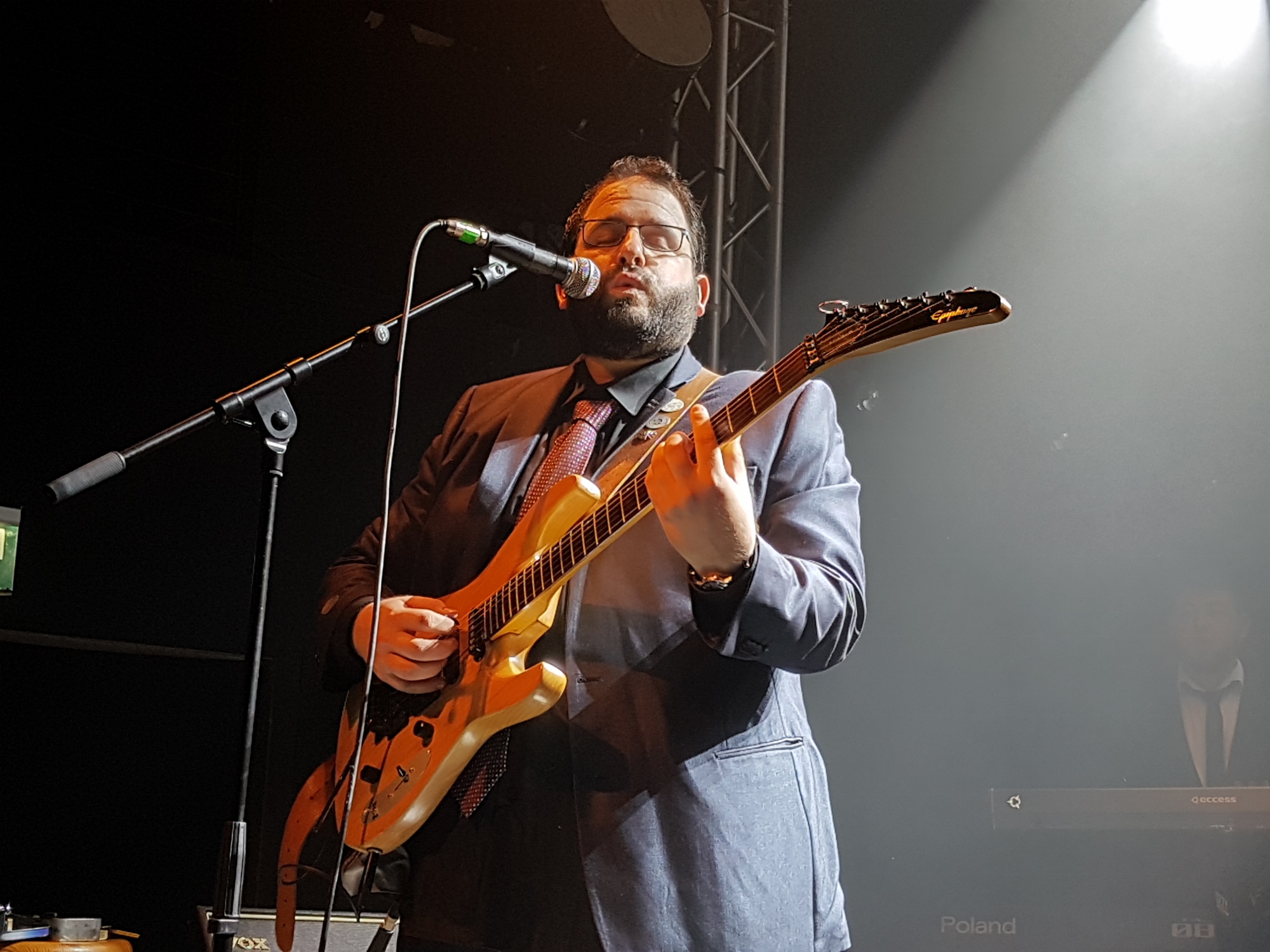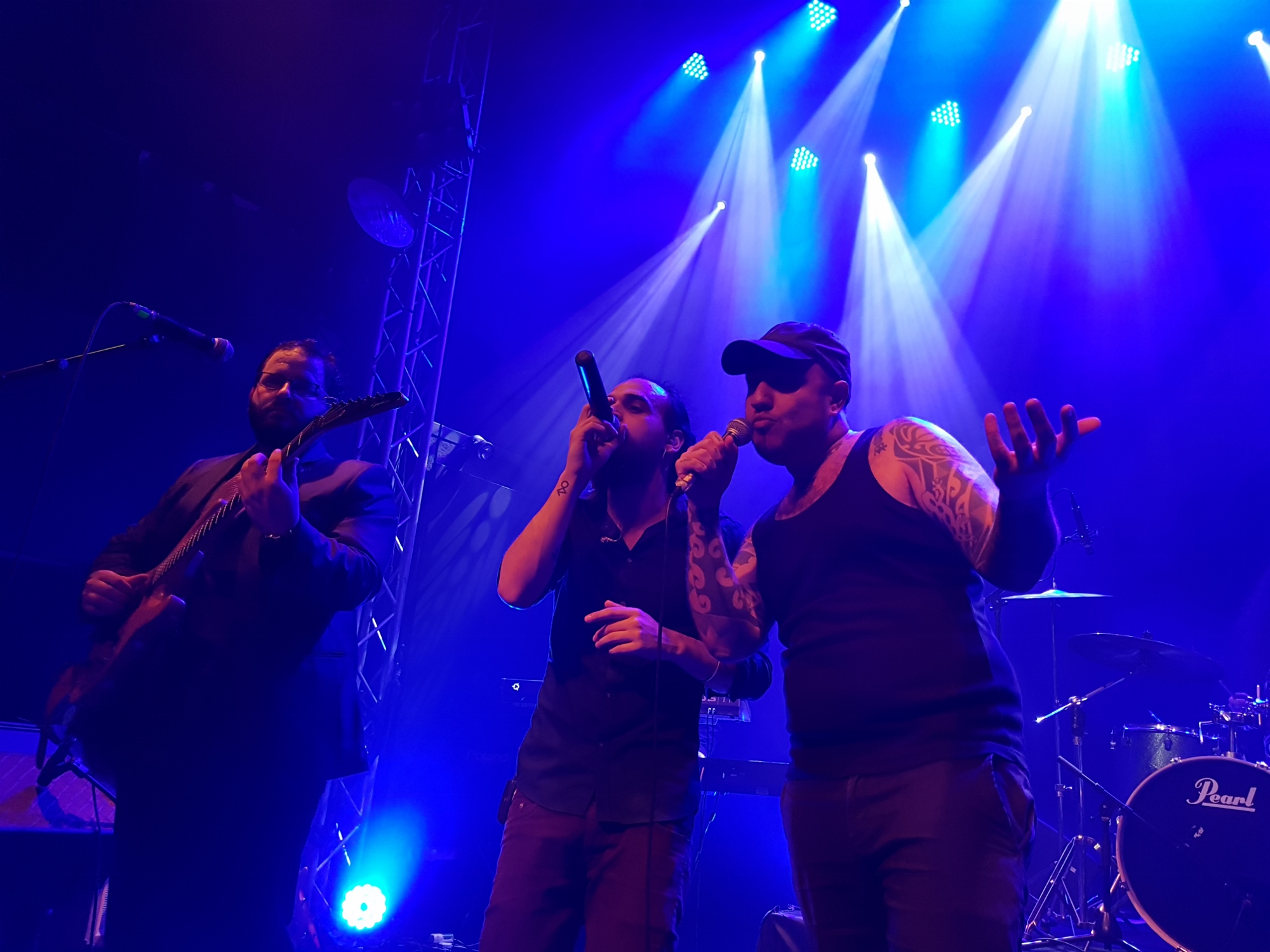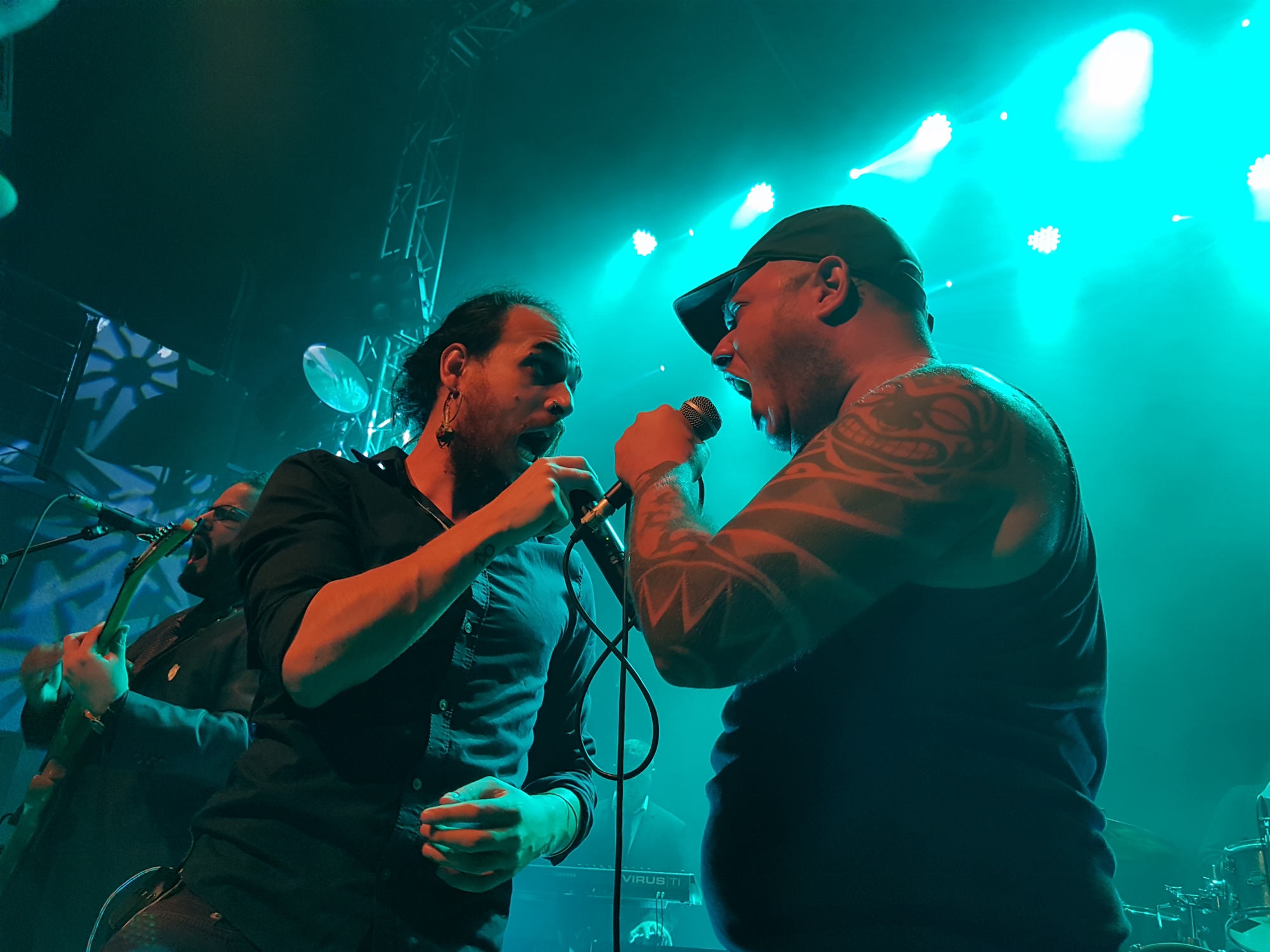 Another song opens with a mournful whistle from guitarist Adam Uriel Burstein (who also wields a mean harmonica) and bears the evocative title of Traum Traum Trauma, suggesting a realm of dreams and nightmares. Lead vocalist and songwriter Davidavi Dolev is mercurial, a vivid dramatis personae with an entire cast of characters in one perpetually moving body, he possesses a captivating voice that can delicately croon, or sound out deep and raw. Midway through the chameleon-like evening, Avital Tamir of OSOG joined in for very jazzy versions of Smoke and Dead, swinging and screaming it out with Davidai Dolev and the band.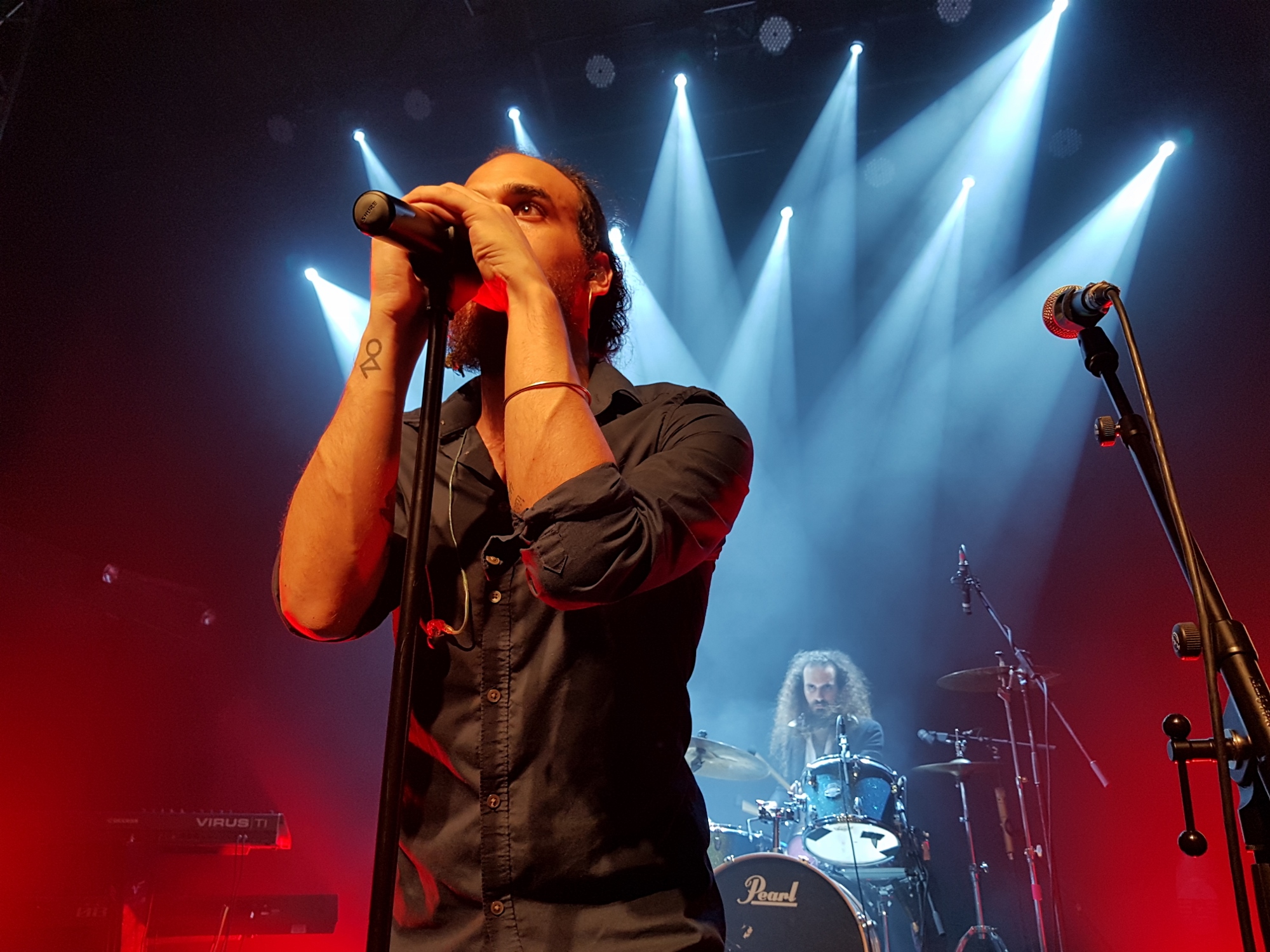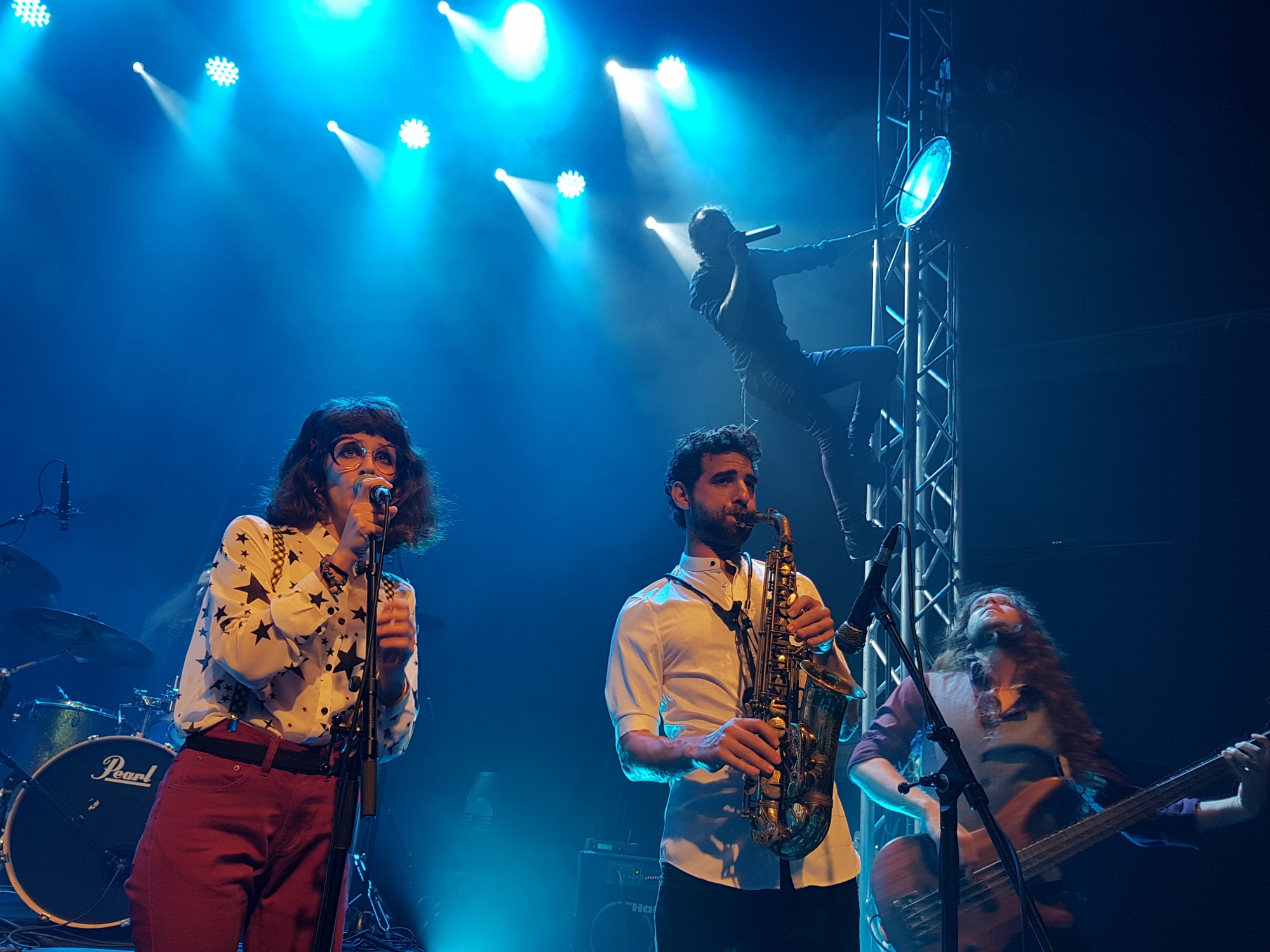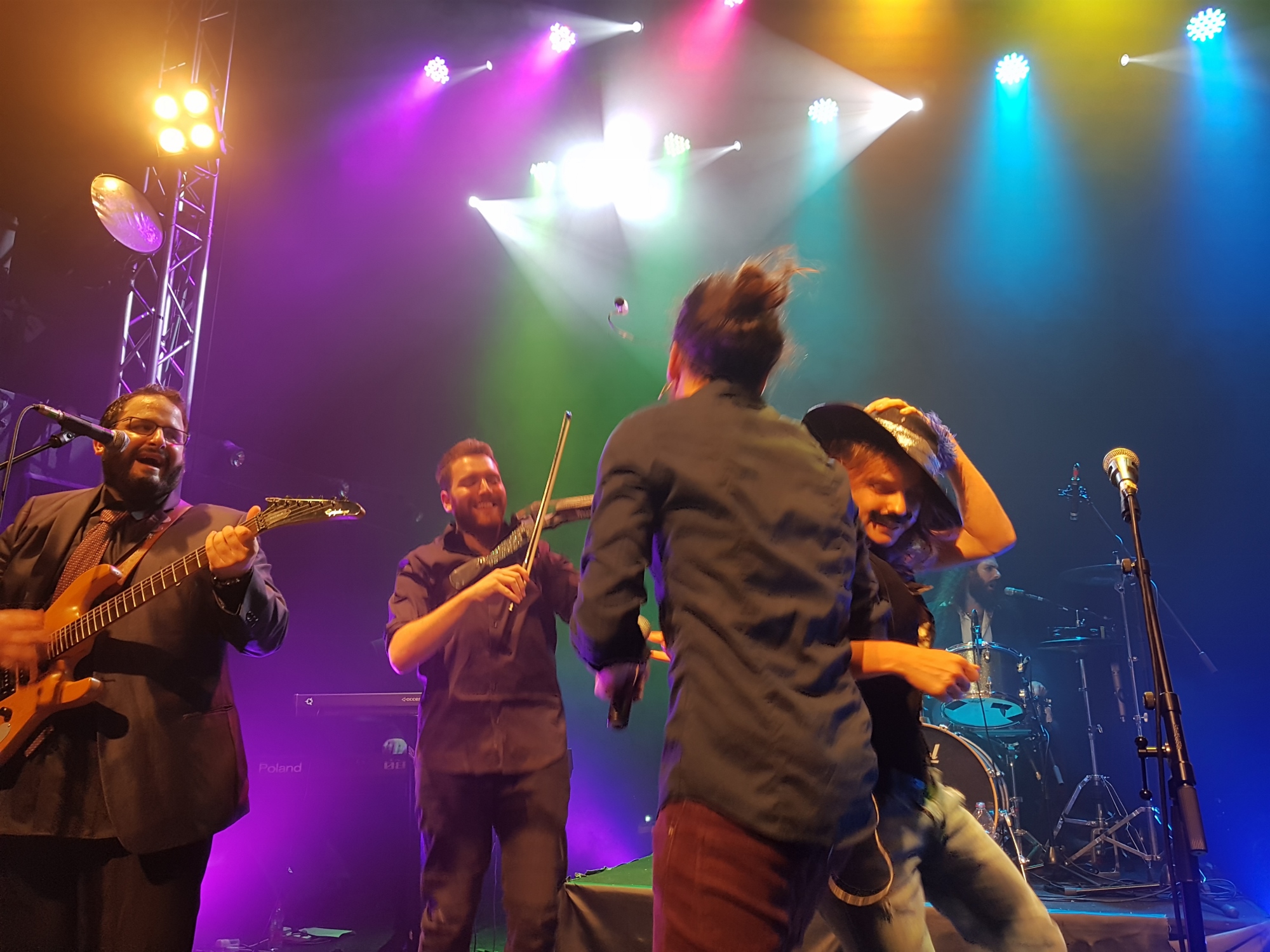 It was a fantastic, surreal night, a whirl of constant sound and motion. When Gunned Down Horses came out for an encore, one fan couldn't resist and jumped up to the stage, enjoying a quick duet with Davidai. There was also a ragged, loud chorus with the entire audience singing. No animals were harmed, but a microphone did fly off the stage. There's an old-world elegance to Gunned Down Horses, a torrent of sound and feeling, a noir carnival tender and explosive, desperados with a heart of gold. I can't wait to hear more.
Links: Gunned Down Horses website, YouTube, bandcamp, facebook.
Upcoming performances: September 13, 2018 in Reykjavik, Iceland! All the details on the event page.