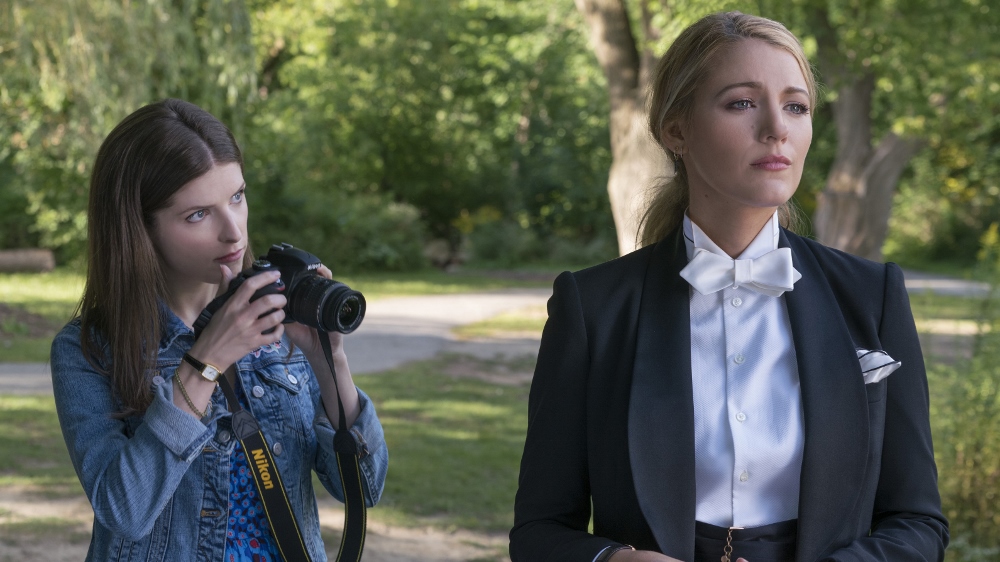 Mysterious, funny, and full of twists, A Simple Favor explores the dark side of Paul Feig's preferred terrain: women; their friendships, and hidden powers. Awkward, diminutive super-mom Stephanie Smothers (Anna Kendrick) is the last person one would think that the glamorous and successful Emily Nelson (Blake Lively) would choose as a friend. Unless, of course, she was somehow taking advantage of Stephanie's apparently uncontrollable urge to help out. The two meet cute when their first-grader sons want a play-date, and the unlikely pairing, with its underlying tensions, attractions, secrets and clever dialogue is intriguing enough to fill an entire film. But A Simple Favor offers more.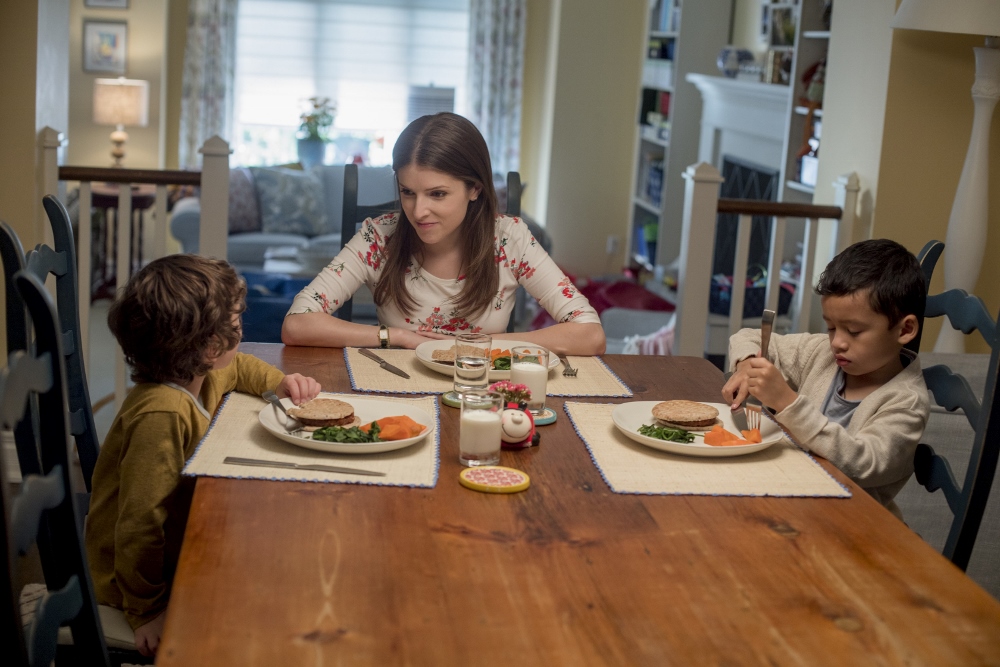 There are so many plot twists to this hybrid thriller-comedy, that it would be criminal to divulge any spoilers. Jessica Sharzer penned the screenplay, based on the novel by Darcey Bell, and superb performances from the two leads – Anna Kendrick and Blake Lively, create tantalizing characters. Stephanie merges ultra-competence with cluelessness as a widow raising her son Miles with extreme dedication. In her spare time, she's a mommy vlogger, sharing her household tips and recipes. One's first glimpse of Stephanie is on her vlog, kitty-print apron and all, as she's about to reveal her recipe for healthy zucchini chocolate chip cookies. Then she lets her audience know that her best friend Emily has been missing for several days. It's that bizarre contrast that gives A Simple Favor its energy.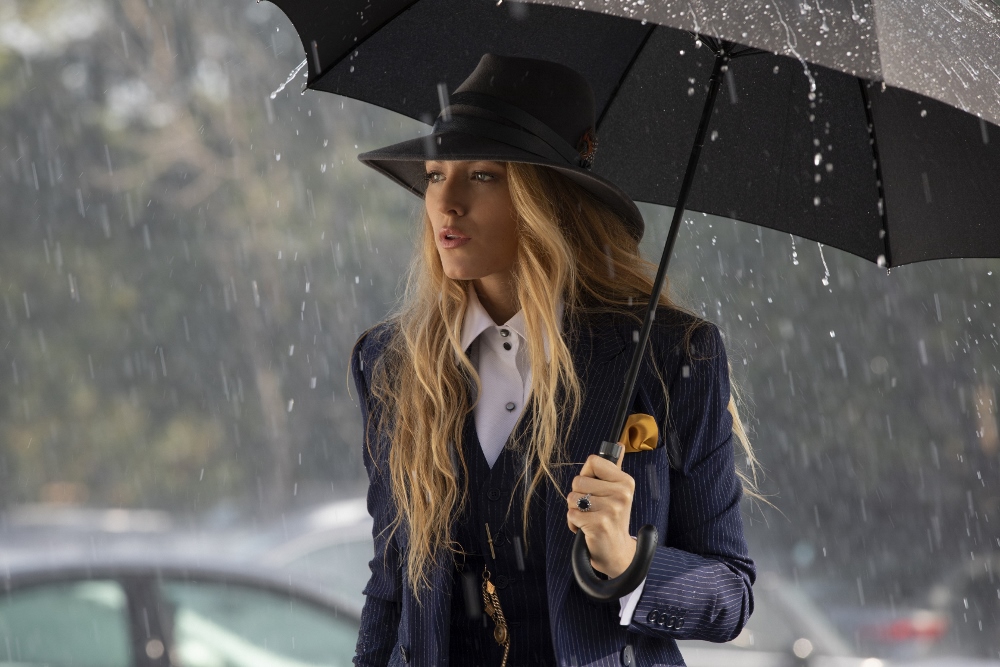 The film pierces the veneer of suburban perfection, revealing the seething emotions and secrets the lie beneath the smooth, shining, surfaces. Much of the action hinges on the ways that the characters edit and re-edit the narrative of their lives, with the truth revealed in flashbacks. Emily, with her sharp tongue, fondness for martinis and lackadaisical parenting, is no saint. Yet with her penchant for menswear and luscious blond locks, she is undeniably alluring. Lively imbues Emily with a genuine warmth and energy that takes Emily's character beyond the evil archetype of a cold, manipulating, beauty. Emily is outrageous, but she's also lots of fun. It's easy to see why Stephanie is in thrall, and flattered by the friendship.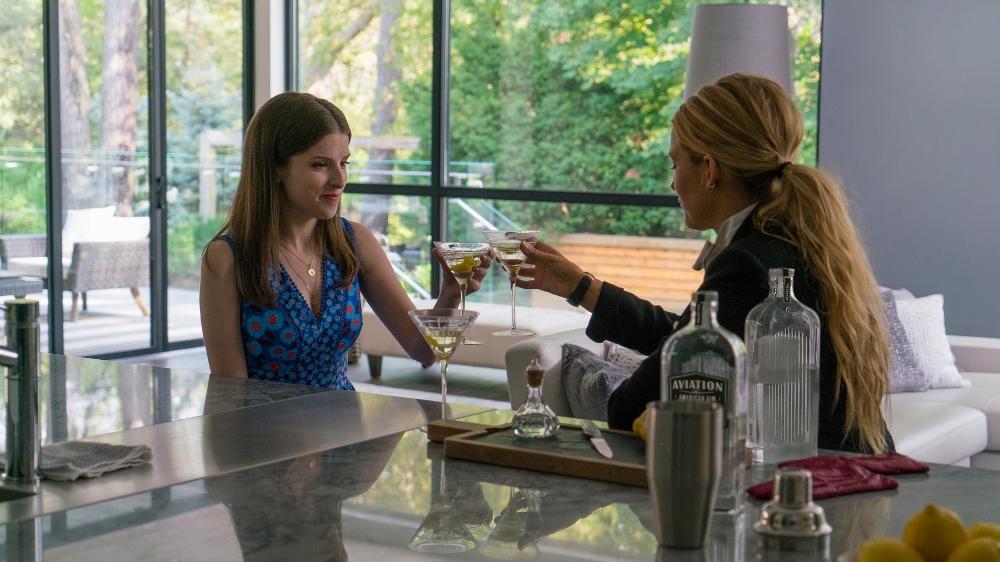 When Emily disappears, Stephanie takes up the search for her missing friend with the same determination that she devotes to every task, and the plot thickens. Even in the early scenes there are intimations that there is more to Stephanie than meets the eye, and as she plays detective, her latent abilities come to the surface. Anna Kendrick is spectacular, her physical comedy creates a quirky and endearing sense of Stephanie, whether she is cautiously dancing in Emily's vast minimalist living room (to the film's cool French pop soundtrack), or trying for an elegant slouch in the intimidating foyer of the PR firm where Emily works. Kendrick is an actor capable of delivering a breath-taking range, her role here recalls the shocking (and delightful) transformation of Fritzi (Kendrick's first film role, in Camp, 2003) from subservient tag-along to sabotaging stage-hog. Stephanie's morph is subtler and reverberates with ambivalence as the action builds to a sinister crescendo. Riveting, clever, and very amusing.
A Simple Favor
Director: Paul Feig; Screenplay: Jessica Sharzer, based on the novel by Darcey Bell; Cinematography: John Schwartzman; Editor: Brent White; Music: Theodore Shapiro; Cast: Anna Kendrick, Blake Lively, Henry Golding, Ian Ho, Joshua Satine, Andrew Rannells, Kelly McCormack, Aparna Nancherla, Rupert Friend, Bashir Salahuddin, Jean Smart, Linda Cardellini.