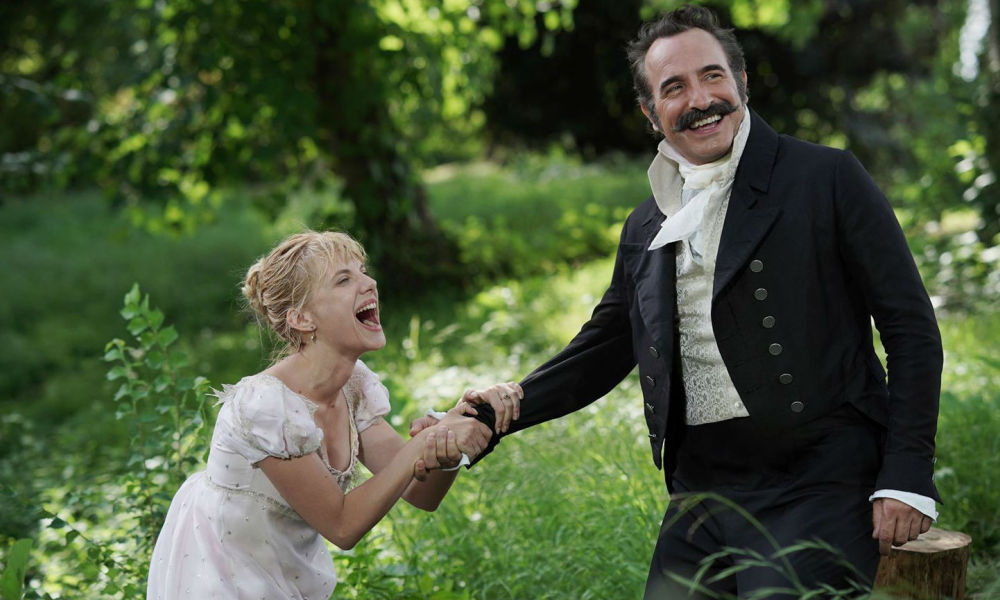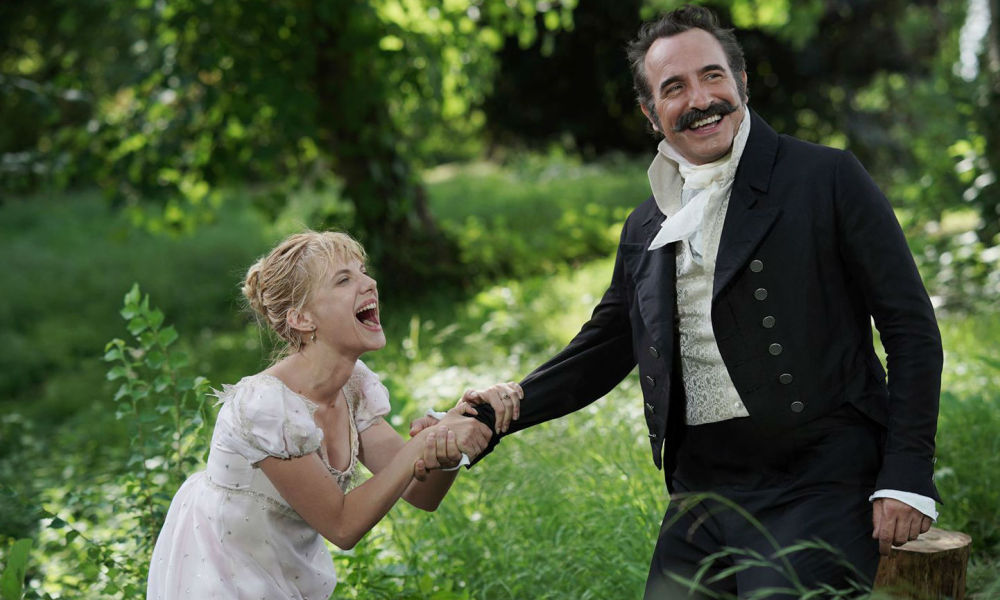 Take a walk on the lighter side of life – the OH LÀ LÀ festival of French comedies, now in its 4th edition, will take place from November 14 – 24, 2018. Opening the festival will be Le Retour du Héros, the latest film by director Laurent Tirard (Molière, Le petit Nicholas). Screenings of 21 contemporary and classic French films will take place at the cinematheques in Tel Aviv, Jerusalem, Haifa, Sderot, Savyon Culture Center, and Globus Max Ashdod.
Screenwriter Gregoire Vigneron will attend the screening of Le Retour du Héros, which he co-wrote with Laurent Tirard. Starring Jean Dujardin and Melanie Laurent, the period comedy is set in the early 1800s. The dashing swindler Captain Neuville (Dujardin) proposes to Pauline (Noémi Merland) the daughter of a wealthy family, then goes off to war. Pauline's sister Elizabeth (Laurent) sees through the handsome veneer, and is not surprised when no letters arrive from the Captain. Schemes, white lies, good intentions, opportunistic intentions and eventually, romance ensue, with laughs along the way. Vigneron and Tirard's previous collaboration, the popular film Molière, will also be shown at the festival. The festival's closing film will be Dany Boon's La Ch'tite Famille.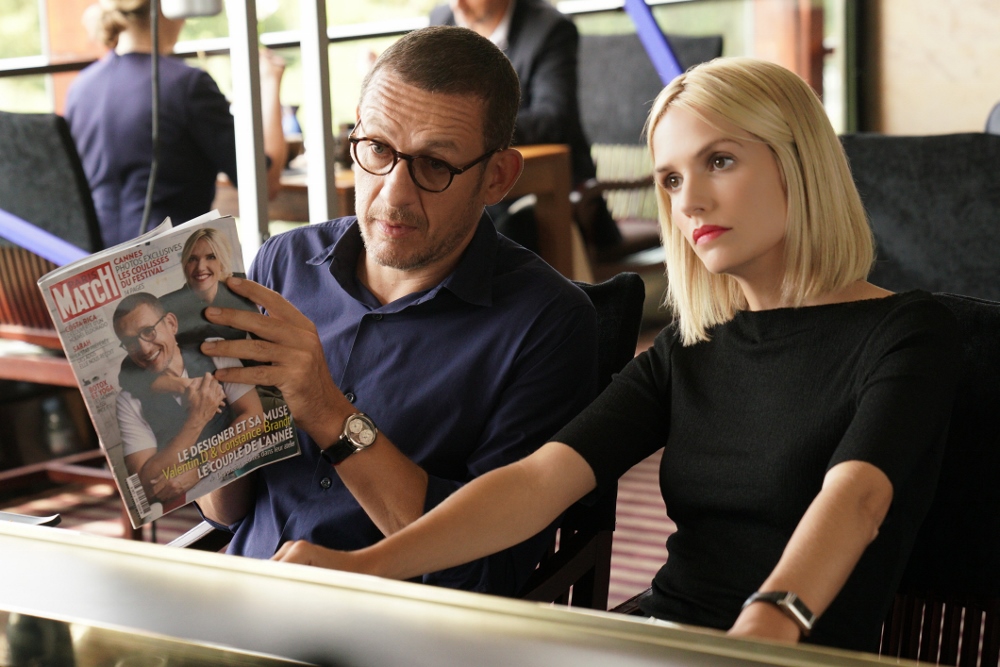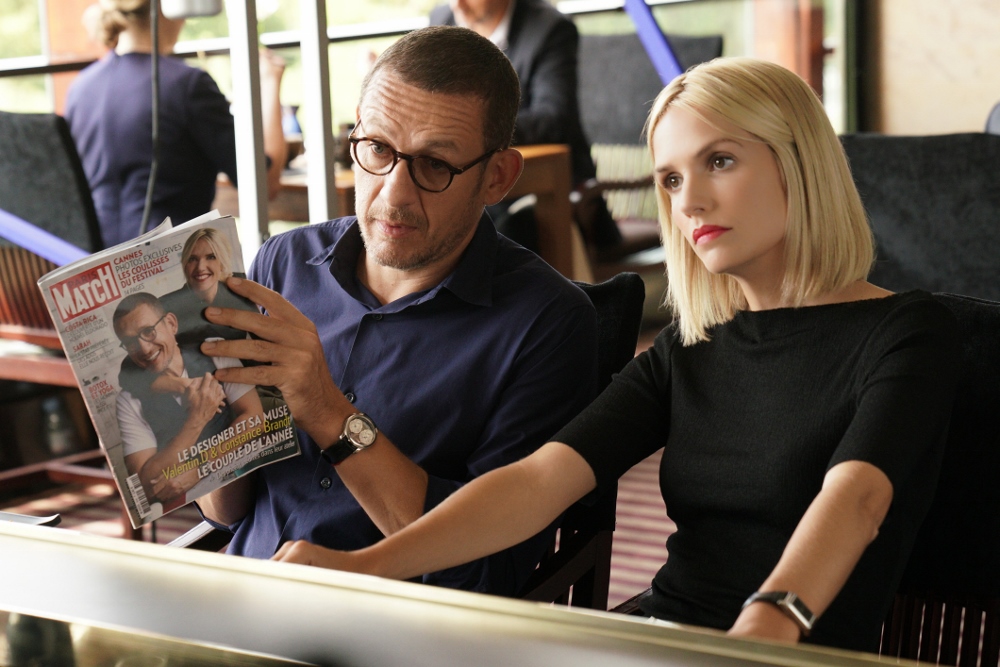 Directed by Julien Hallard, Commes des garçons (English title: Let the Girls Play) is set in Reims of 1969, and inspired by the history of women's football in France. Max Boublil stars as Paul Coutard, a cocky sports journalist at Champenois, who meets his match in executive secretary Emmanuelle Bruno (Vanessa Guide), who turns out to have intriguing hidden talents. A charming, fast-paced film with a fun retro feel, Commes des garçons is a gentle reminder of just how awful life used to be in the good old days. Not only was there no official women's football (soccer in American) team, married women had to have written permission from their husbands in order to play! The film's design evokes the late 60s with delightful detail, from Emmanuelle's severe black frames to Paul's floppy hairdo. Fun!
Le gendarme de Saint-Tropez features an authentic 60s vibe – starring the brilliant Louis de Funès, it was made in 1964. Directed by Jean Girault, the focus is on the antics and tribulations of Ludovic Cruchot (Louis de Funès) an enthusiastic (and possibly over-zealous) gendarme from a small village who is transferred to Saint-Tropez.  This hilarious film had me laughing out loud from the start, as Cruchot employs wily (and somewhat ridiculous) means to nab a chicken poacher. Then, since he doesn't want to miss choir practice, he brings the man along with him, handcuffed to his wrist. Imagine his chagrin when the chicken poacher usurps his solo! Delighted by the promotion to Saint-Tropez, little does he know the challenges he will face: nudists on the beach; the adventures of Nicole, his vivacious teenage daughter; and a stolen Rembrandt.
The full list of films and schedule for OH LÀ LÀ are available on the festival website.   Caroline Boneh, director of Eden Cinema, is the Producer and Artistic Director of OH LÀ LÀ, and Yoad Earon is the Production Manager. This year the festival takes place as part of the France-Israel Culture Season, with the cooperation and support of the French Institute in Israel, UniFrance, and the Tel Aviv Municipality.