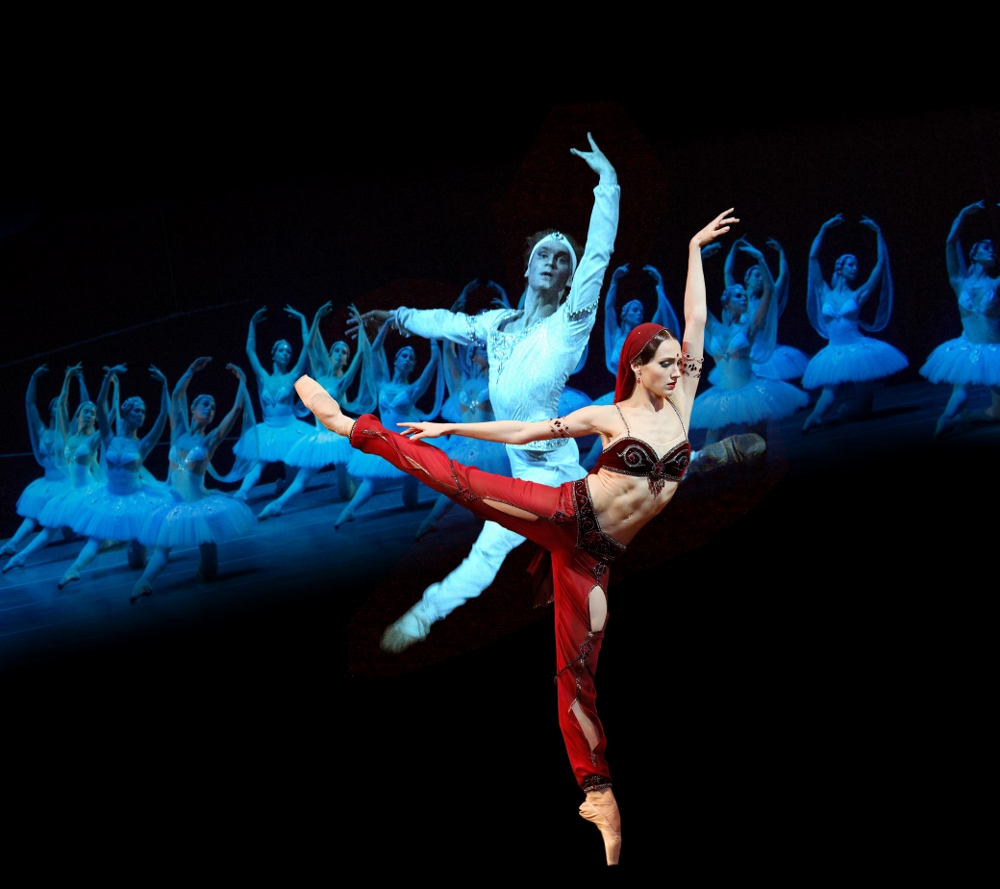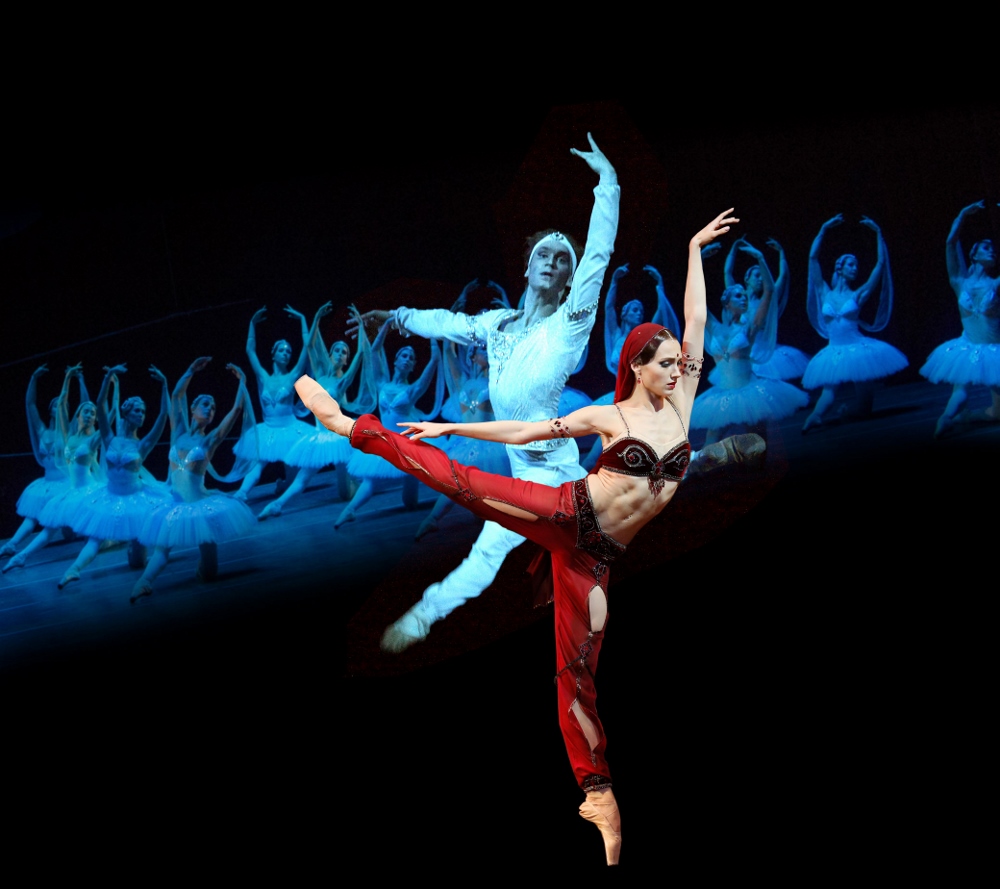 Boshoi Ballet stars Yulia Stepanova and Mikhail Lobukhin will perform in Israel with 45 dancers of the Chelyabinsk State Academic Opera & Ballet Theatre in a lavish production of La Bayadère. Performances begin November 22, 2018, and will take place in Tel Aviv, Haifa, Beer Sheva and Jerusalem.
La Bayadère is a tale of love, jealousy and intrigue, choreographed by Marius Petipas, and set to music by Ludvig Minkus. First performed by the Imperial Ballet at the Imperial Bolshoi Kamenny Theatre in St. Petersburg in 1877, the ballet was staged for Prima Ballerina Ekaterina Vazem, who created the principal role of Nikiya, the temple dancer or bayadère. Nikiya and the warrier Solor are in love, but the High Brahmin is also in love with Nikiya and intends to have Solor killed. To further complicate matters, the Rajah Dugmanta of Golconda plans to wed his daughter Gamzatti to Solor. The High Brahmin informs the Rajah of Solor and Nikiya's vow of eternal love, hoping that this will rouse the Rajah's ire against Solor. However, the Rajah turns his wrath on Nikiya. Meanwhile, Gamzatti attempts to bribe Nikiya into giving up Solor, but Nikiya in her anger attacks Gamzatti with a dagger. She is stopped at the last minute, but her rival Gamzatti has now become Nikiya's sworn enemy. Nikiya is obliged to dance at the betrothal ceremony of Solor and Gamzatti, and is given a bouquet of flowers with a poisonous snake hidden inside. The serpent bites her, and although she is offered an antidote, Nikiya chooses death over life without Solor. Smoking opium to relieve his grief, Solor has a vision of Nikiya's spirit in The Kingdom of the Shades, where their spirits are reunited. Nikiya's spirit haunts Solor, and at the ceremony, when Solor and Gamzatti are wed, the gods take revenge for Nikiya's murder, destroying the temple. Nikiya and Solor are united in death, their love eternal.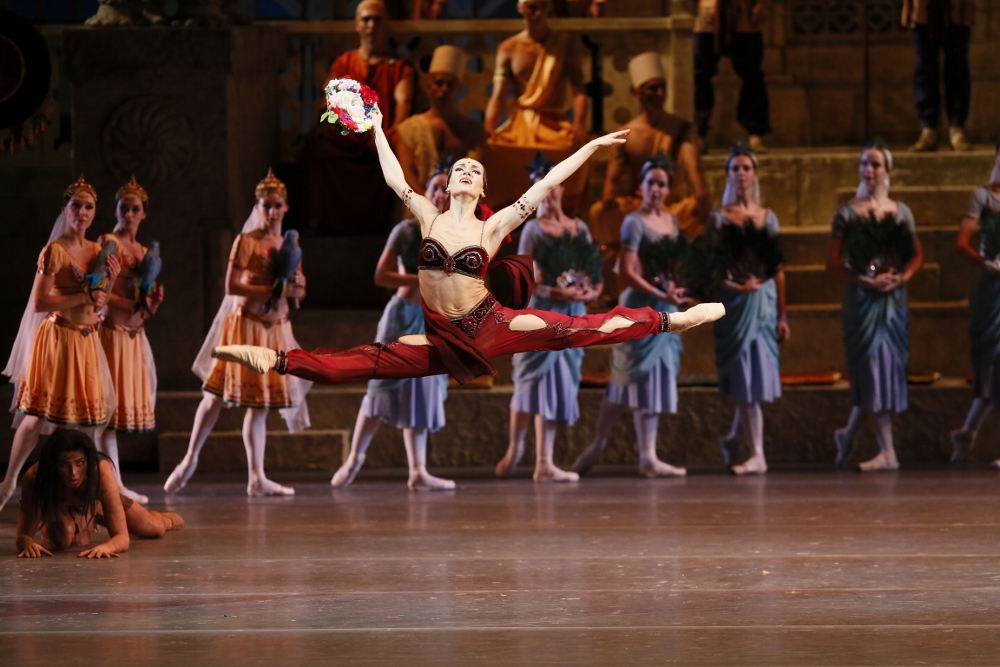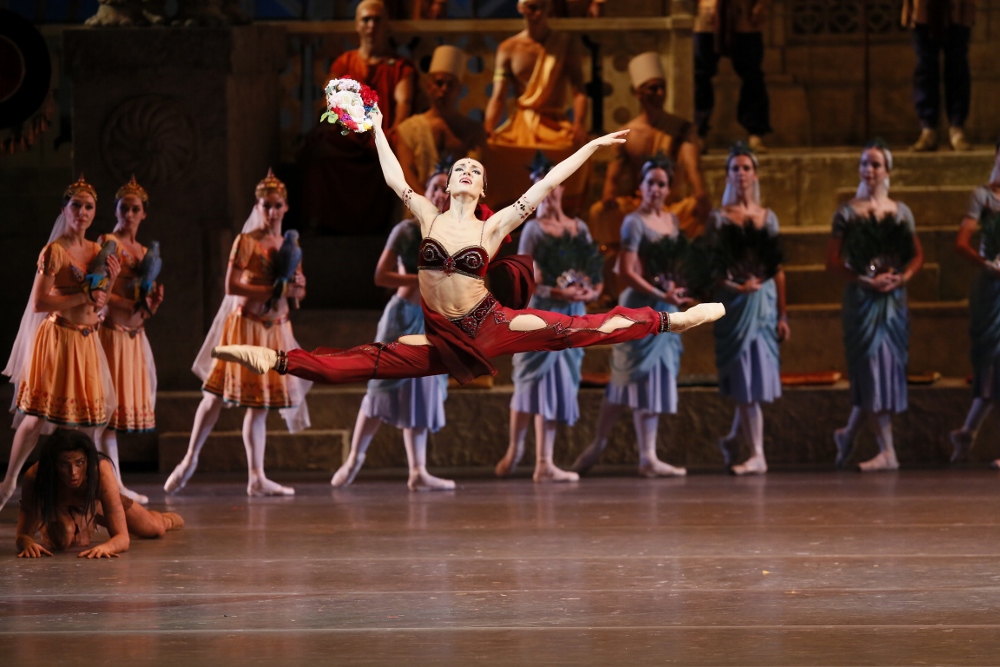 Yulia Stepanova graduated from the Vaganova Ballet Academy in 2009. A former member of the Marinsky Ballet, in 2014 she received the Taglioni Award for "Best Young Ballerina," and joined the Bolshoi Ballet in the 2015 – 2016 season. In the summer of 2016 Stepanova was promoted to principal dancer. I found a beautiful video from Stepanova's student days (she is front line center):

Born in St. Petersburg, Mikhail Lobukhin graduated from the Vaganova Ballet Academy in 2002, and joined the Marinsky Theatre in the same year. He joined the Bolshoi Ballet in 2010, where he has danced many significant roles, including Solor, Tybalt in Romeo and Juliet, and the Nutcracker Prince.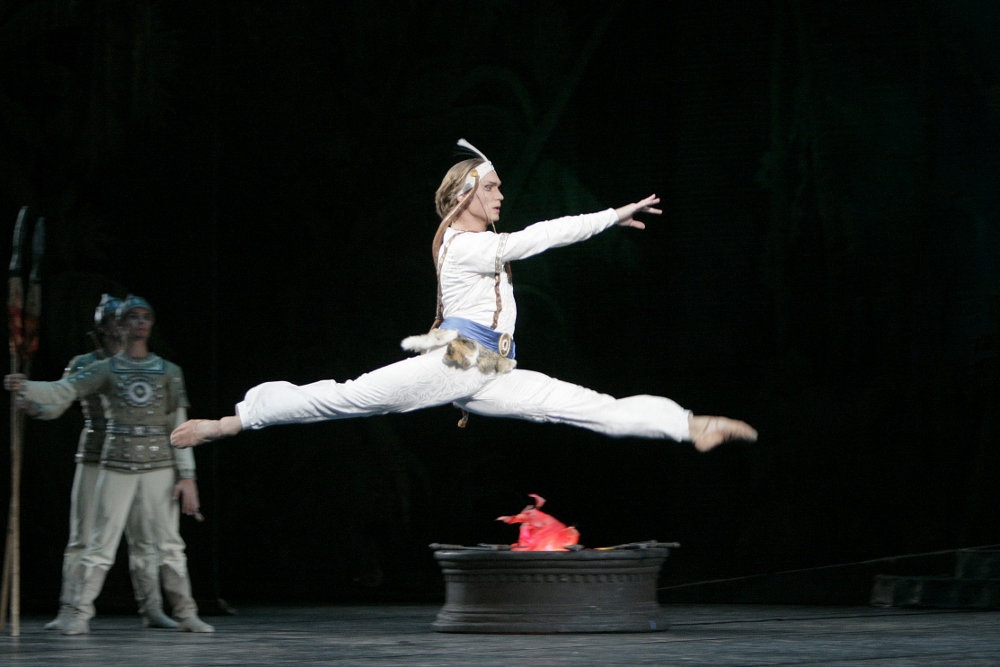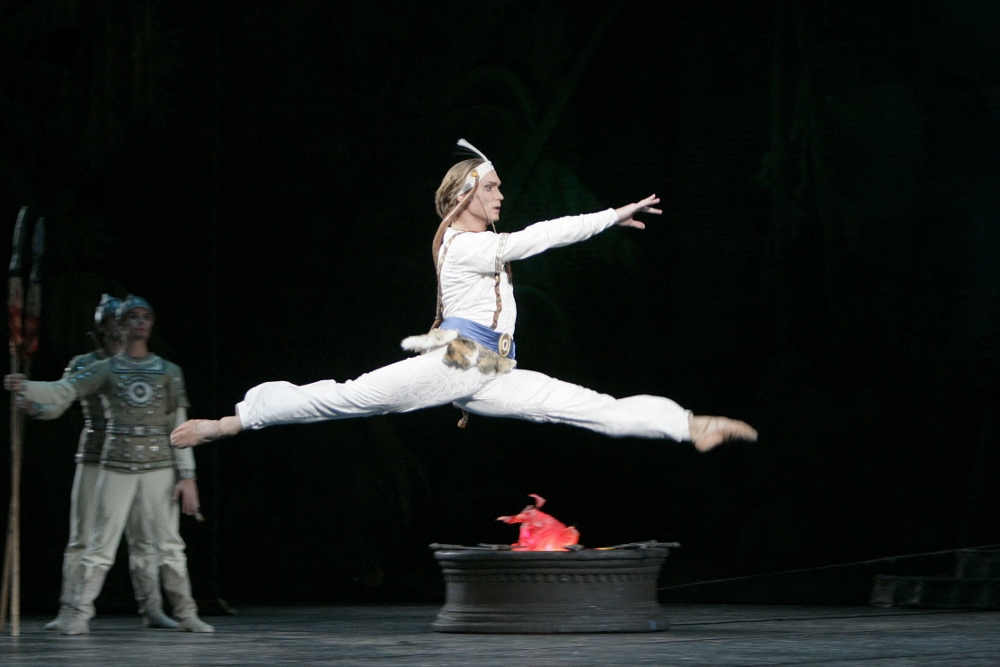 Performances:
Tel Aviv Heichal HaTarbut (Charles Bronfman Auditorium) – Thursday, November 22th & Friday, November 23rd
Haifa Auditorium – Sunday, November 25th
Beer Sheva Performing Arts Center – Monday, November 26th
Tickets may be ordered online from Eventim or call *9066; and Bravo, or call *3221.
Jerusalem Theatre – Tuesday, November 27th
Tickets may be ordered online via Bimot, or call *6226