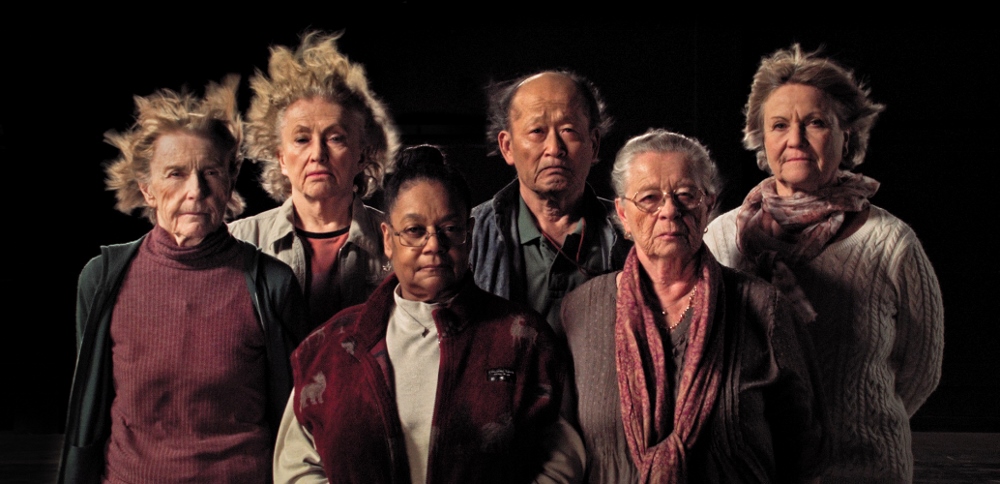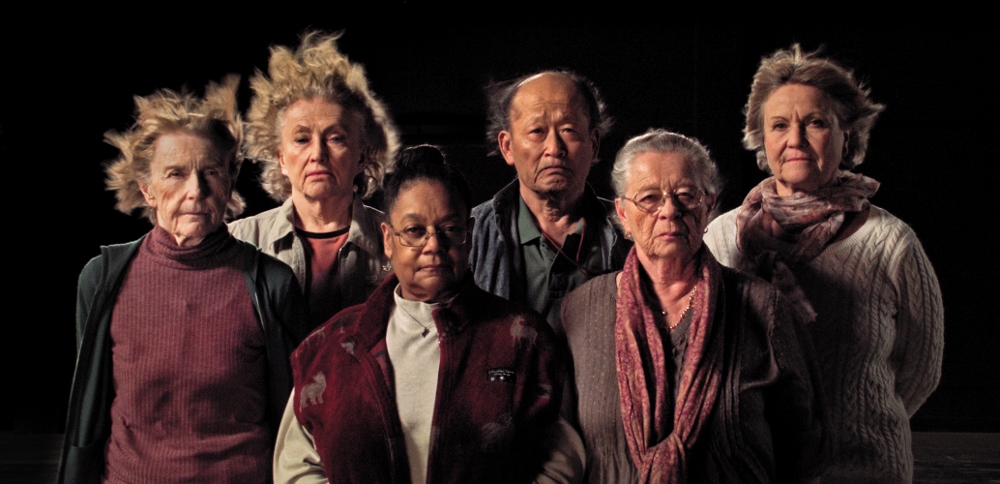 In May 1973 six women and five men of different nationalities, religions, and social backgrounds boarded a raft, spending 101 days drifting across the Atlantic Ocean as part of an experiment conducted by anthropologist Santiago Genovése to explore the human potential for violence. Genovése wanted to examine the combined effect of isolation, confinement, and exposure to danger, as well as the tensions inherent in the differences among the participants. Known as The Acali Experiment, the voyage attracted media attention and controversy, with headlines featuring epithets such as "the sex raft." 43 years later, documentary filmmaker Marcus Lindeen (Regretters 2010) tracked down the surviving participants to interview them about their unique experience aboard the Acali. While I question the ethics of exposing people to danger, and the design of the experiment is not what I would call "scientific" – Marcus Lindeen's documentary The Raft is a captivating, suspenseful, moving and artistically compelling film.
Lindeen had access to a wealth of material, including film footage from the voyage, media coverage from 1973, and Genovése's (who died in September 2013) personal journals. The anthropologist's honest and revealing documentation of the journey is narrated by actor Daniel Giménez Cacho, and contributes to the sense of immediacy in the film, inviting the viewer on board. Yet most dramatic are the present-day interviews with the participants, reflecting openly and honestly on their past experiences, that take place in the studio on a life-size model of the original (kudos to production designer Simone Grau Roney), taking them figuratively back to the raft.
Genovése wanted to explore the changes taking place in the interactions and the balance of power between men and women. To accentuate these issues, he selected women for positions of power on the raft: Maria Björnstam, from Sweden, was the raft's captain; Edna Reves, an Israeli woman, was the doctor on board; Mary Gidley, an American, was selected for her navigational skills; Fé Seymour was the radio operator; and Servane Zanotti, from France, was a scuba diver. All five participate in the documentary's lively, searingly honest, and sensitive conversations and interviews, as well as Eisuke Yamati, from Japan, who thought he was joining the expedition as a photographer, only to realize that he too was under observation, and French-Arabic Rachida Lièvre, considered by all to be the most beautiful woman on board.
Yes, it sounds more like a reality show than scientific experiment, yet the documentary offers much more than lurid accounts of sex and murderous intent. The people who volunteered for this experiment, each for her or his own reasons, were unique individuals. Although far from a longitudinal study of character and human development, the film does offer a fascinating perspective on this group of people as they are today, and as they reflect on their former, younger, selves. Fast-paced and edited with precision, The Raft is an adventure story focused on a group of open-minded, intelligent, exceptionally attractive and courageous individuals, interspersed with revelations from Genovése the observer-participant, and the contemporary encounter of the surviving crew, replete with humor, reflections, moments tender and tense.
Was the Acali Experiment a failure or a success? The participants voice their thoughts, and viewers will come to their own conclusions. The Raft makes for riveting viewing, evoking controversial issues vividly relevant to contemporary viewers: Is violence an inherent human quality? If so, can it be overcome?
Docaviv presents The Raft at the Tel Aviv Cinematheque throughout the month of January. Future screening dates: Friday, January 11th at 20:00; Saturday, January 12th at 19:00; Friday, January 18th at 14:00; Saturday, January 19th at 20:30; Friday, January 25th at 20:00; Saturday, January 26th at 20:30.  Tickets may be purchased on the Docaviv website: http://www.docaviv.co.il/org-en/
In February, The Raft will be shown on YES Docu and STINGTV
The Raft
Sweden/Denmark/United States/Germany, 2018, 97 min, English, French, German, Japanese, Spanish and Swedish dialogue, Hebrew & English subtitles
Director: Marcus Lindeen; Script by Lindeen, based on the writings of Santiago Genoves; Cinematography: Mans Mansson; Editors: Alexandra Strauss, Dominika Daubenbuchel; Cast: Fé Seymour, Maria Björnstam, Servane Zanotti, Eisuke Yamaki, Mary Gidley, Edna Reves, Rachida Lièvre, Daniel Gimenez Cacho (voice).