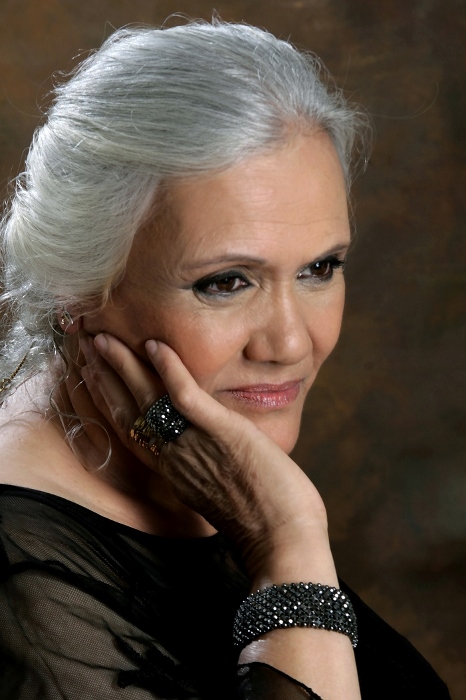 Kohava Levy will perform Ladino songs at the Confederation House on January 16, 2019, with her daughter Yasmin Levy. The concert is part of the Confederation House's winter series, with a focus on women singer-songwriters. The concert will include traditional songs and piyyutim in arrangements that reflect the Ladino (Judeo-Spanish) tradition.
Kohava Levy studied voice at the Rubin Academy of Music. She is the widow of Yitzhak Levy (1919 – 1977), paytan, vocalist, musicologist and composer in Ladino. Kohava Levy continues the life-work of her late husband, who was dedicated to the preservation of the Judeo-Spanish heritage and culture. Yasmin Levy continues the family tradition, with an international musical career, her music merges Ladino songs with Andalusian Flamenco and Middle Eastern influences. Performing with Kohava and Yasmin Levy will be Itai Abramovich on piano and Yishai Amir on percussion, as well as additional musical guests.

The performance will take place on Wednesday, January 16, 2019 at 20:30 at the Confederation House. Tickets are 60 NIS and may be ordered online from Bimot or call: *6226 or 02-6237000.
Future performances in the winter series:
January 17th – Maureen Nehedar
January 23rd – Alawan Ensemble hosts Maayan Linik
January 30th – Shira Golan
January 31st – Leah Avraham
Additional information may be found on the Confederation House website.