Imagine the thrill of being in Rome on January 14, 1900, at the Teatro Costanzi, for the premiere of Tosca, with composer Giacomo Puccini in attendance! Puccini may not be around when the curtain rises on Tosca, directed by Alessandro Taveli, at the Israeli Opera, but the costumes and sets will be faithful reproductions of those created by Aldofo Hohenstein for that historic premiere. The opera, conducted by Daniel Oren, will be performed at the Israeli Opera from March 28 – April 12, 2019.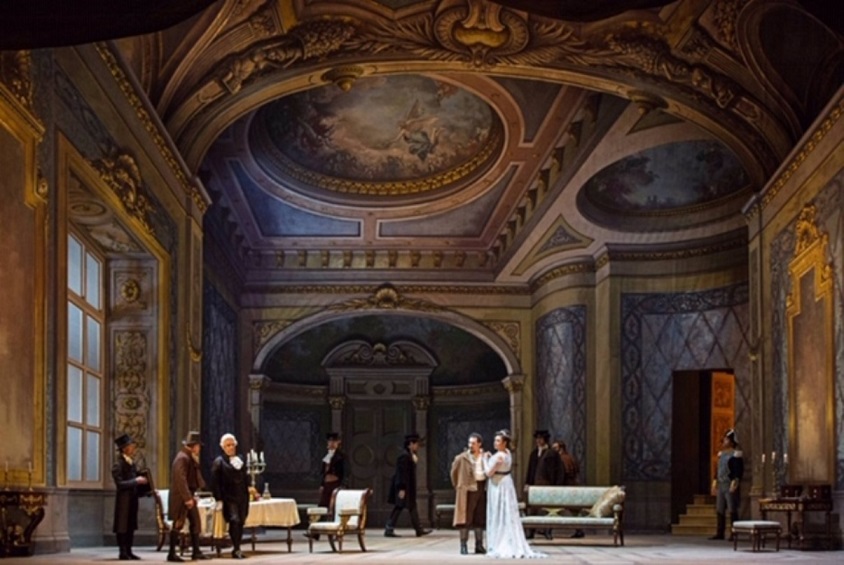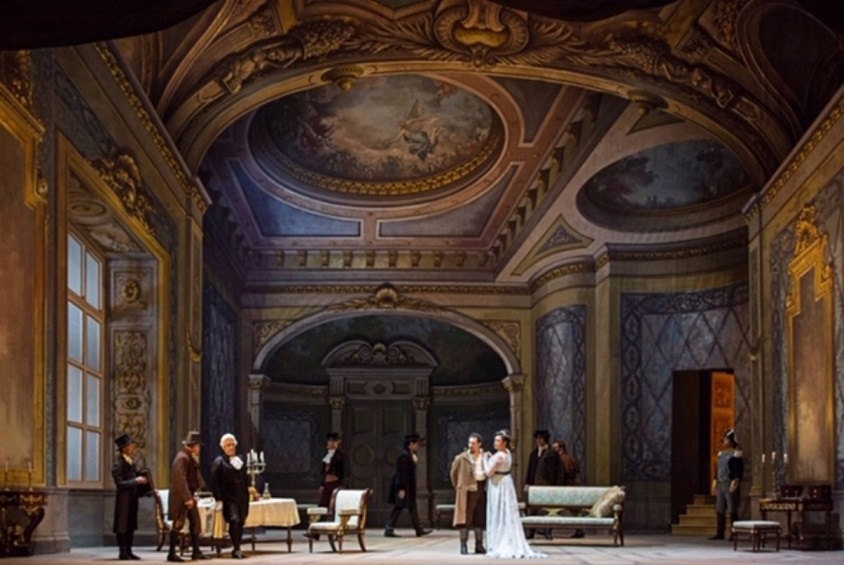 The production was originally created for the Teatro dell'Opera di Roma, that in 1900 was known as the Teatro Costanzi, thus bringing this production full circle. The youthful director, Alessandro Talevi was born in Johannesburg, and has an affinity for art, having studied both music and history of art at the University of the Witwatersrand, as well as piano accompaniment at the Royal Academy of Music in London. Talevi has directed several operas, including Turn of the Screw at the Israeli Opera in 2013, Rusalka (Dvorak), La Cenerentola (Rossini), La Traviata (Verdi), and many others.
Painter, illustrator, set and costume designer, Adolfo Hohenstein (1854 – 1928) was a leading poster designer in Italy. Born in St. Petersburg to German parents, his father's profession as a forest engineer took the family to Vienna, where Hohenstein grew up and completed his studies. His own travels took him to India, before he chose to settle in Milan, Italy in 1879. There he became the set and costume designer for La Scala and other theatres. In 1889 he began to work for the Ricordi Graphical Workshops. He created posters, costumes and set designs for many operas, including Puccini's Le Villi, Edgar and La Bohème, as well as Verdi's Falstaff and many more. Hohenstein's sketches for Tosca may be seen on the Ricordo Archive website. In 1906 Hohenstein returned to reside in Germany, eventually settling in Bonn, where he lived until his death. Hohenstein's set designs have been recreated under the direction of Carlo Savi, and the costumes by Anna Biagiotti. The opera will be sung in Italian, with English and Hebrew surtitles.
If you want to know more about Tosca and this production, there will be a 30-minute introductory lecture (in Hebrew) in the auditorium, one hour before the start of the performance. Admission is free for ticket holders.
Backstage tours will take place on April 1, 4, and 7 at 18:30. Admission is 25 NIS and requires pre-registration.
Opera talkback – after the show, a few of the artists will come out to the foyer on the second level of the opera to meet the audience and talk about the opera. Admission is free. Opera talkback will take place on April 1, 2, 7, and 10.
Performances:
Thursday, March 28th at 20:00; Friday, March 29th at 13:00; Saturday, March 30th at 21:00; Monday, April 1st at 20:00; Tuesday, April 2nd at 18:00; Thursday, April 4th at 20:00; Friday, April 5th at 13:00; Saturday, April 6th at 21:00; Sunday, April 7th at 20:00; Tuesday, April 9th at 18:00; Wednesday, April 10th at 20:00, Friday, April 12th at 13:00.
Ticket prices range from 195 – 445 NIS, and may be ordered online from the Israeli Opera, or call: 03-692777.