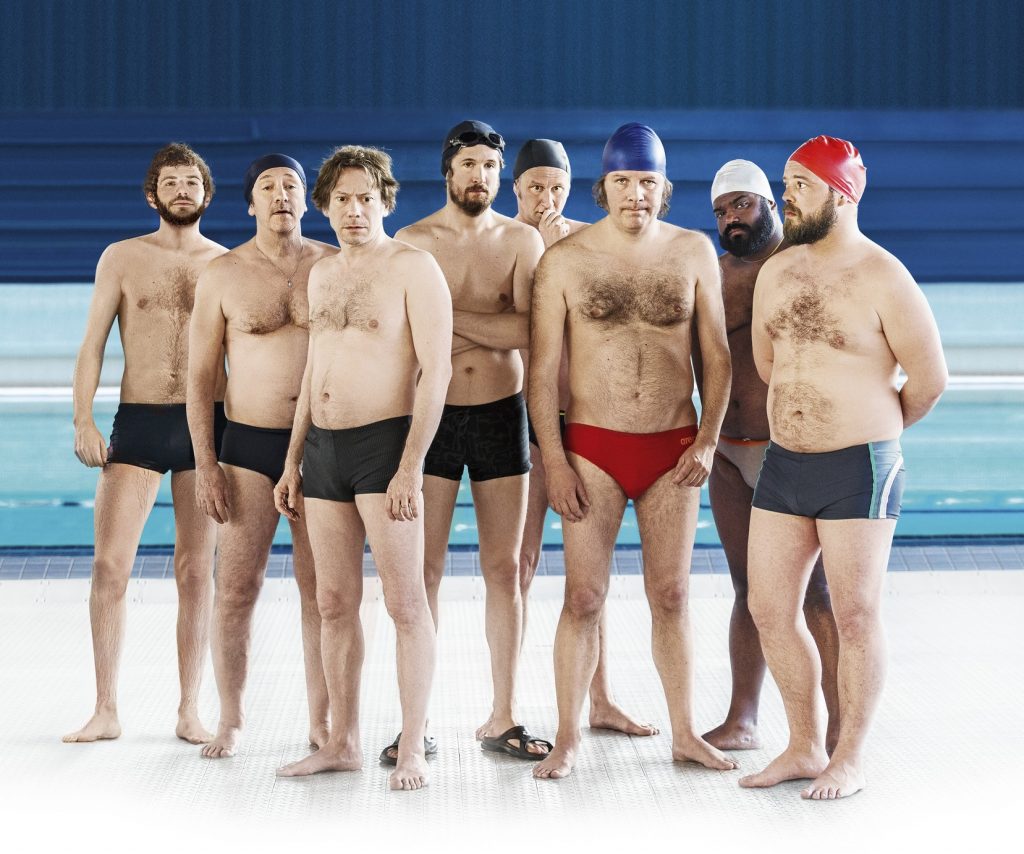 We live in a time when the concepts of family, gender roles, and relationships are undergoing many changes and challenges, as reflected in several films in the 16th edition of the French Film Festival. The festival opens on Thursday, March 14, 2019 and will run through March 30, 2019, with screenings taking place at the cinematheques in Tel Aviv, Haifa, Jerusalem, Holon, Herzliya, and Sderot, as well as Beit Tarbut Savyon, Globus Max Ashdod and Einstein Auditorium Netanya. Opening the festival will be the film Le Grand Bain (Sink or Swim), directed by Gilles Lellouche, which was nominated for 10 César Awards, including film, director and screenplay, as well as four acting prizes. The film centers on a group of men in their forties, who decide to form their own synchronized swim team, a sport that is typically associated with women. Le Grand Bain follows the ups and downs of their progress and their relationships with their families, coaches, and one another. The excellent cast includes Mathieu Amalric, Guillaume Canet, Benoît Poelvoorde, Jean-Hugues Anglad, Virginie Efira, Leïla Bekhti and Marina Foïs. The film's director Gilles Lellouche and producer Alain Atal will arrive in Israel for the festival and will attend the special screening on Monday, March 18th at the Jerusalem Cinematheque, and Tuesday, March 19th at the Tel Aviv Cinematheque. The film will be released in Israeli theatres from April 4, 2019.
Lellouche is well known for his acting roles and in his honor the festival will screen two films that feature his performance. Pupille (In Safe Hands) directed by Jeanne Herry, follows infant Theo, from the moment of his birth, through his passage through the system of the Child Welfare Council from foster care in the able hands of social worker Jean (Lellouche) and the search to find a permanent, loving, home. Lellouche was nominated for a César for his performance in this film. Little White Lies (2010) is a comedy-drama directed by Guillaume Canet, and stars an ensemble cast:  François Cluzet, Marion Cotillard, Benoît Magimel, Gilles Lellouche, Jean Dujardin, Laurent Lafitte, Valérie Bonneton and Pascale Arbillot.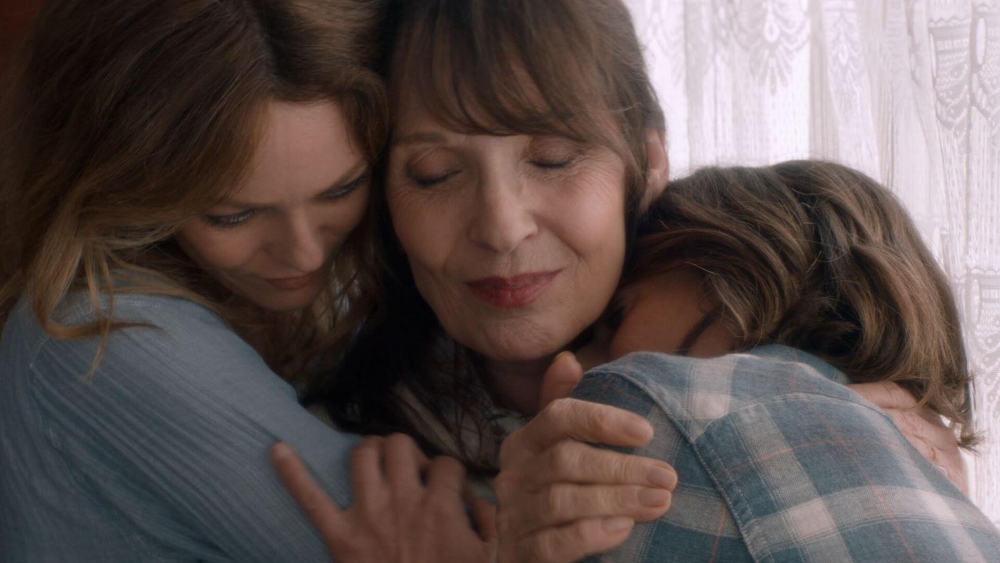 Photo de Famille, directed by Cécilia Rouaud, looks at three adult siblings still reeling from the reverberations of their parents' acrimonious divorce many years ago. Elsa (Camille Cottin), affectionately and to her annoyance, known as 'Dragon', and her sister Gabrielle (Vanessa Paradis), grew up with their father Pierre (Jean-Pierre Bacri), young witnesses to his many amorous adventures. Mao (Pierre Deladonchamps) grew up with their psychologist mother Claudine (Chantal Lauby). Separated in early childhood, the threesome are not really connected as adults, but the entire family – including Pierre's latest young girlfriend Sandrine – comes together for the grandfather's funeral. Rouad has an excellent ear for dialogue, and the nuances of family friction and abiding affection. The entire ensemble cast is excellent, and the characters are quirky, neurotic and very funny as they stumble through the difficult question of how to care for their sweet, very elderly, grandmother. As heart-warming as it is honest, Photo de Famille is a fast-paced, vivid chronicle of the tender, awkward moments of life.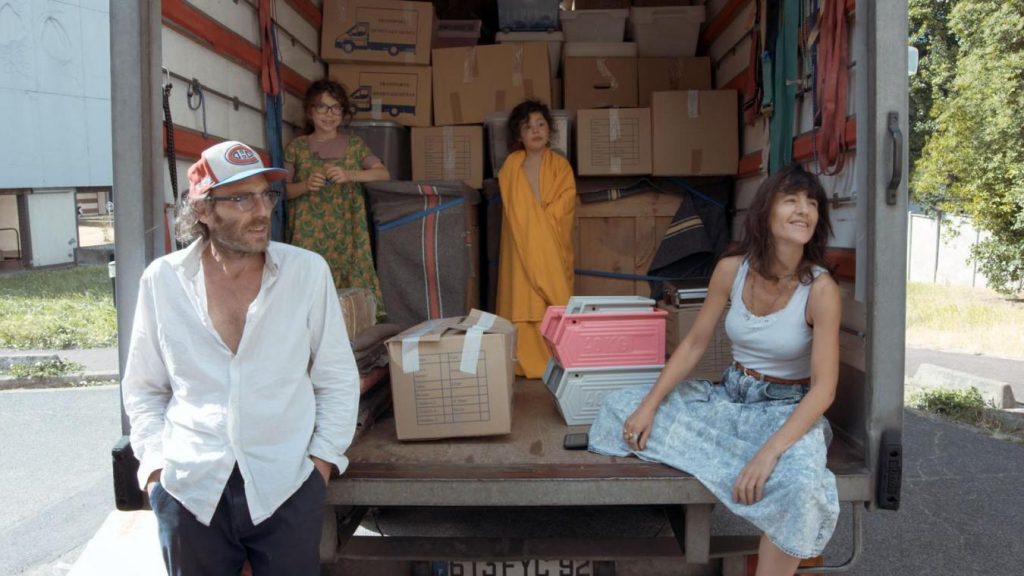 An entirely different perspective on divorce may be seen in Romane Bohringer's unusual film L'amour Flou. Blurring the boundaries between documentary and feature, Bohringer and Philippe Rebbot wrote, directed, and starred in this film that parallels their own process as a couple who decide to separate after ten years and two children. Romane and Philippe would like to find a way to open a new chapter in their lives, but are finding the process very difficult, especially because neither one wishes to be apart from the children or cause them harm. Realizing that the typical solutions of the past are less than perfect, they embark on their own journey. They decide to move into adjacent apartments in a new building where they can determine the configuration of the separating walls, to create a shared space between them, where the children's bedroom will be, enabling the children to move freely between their mother's apartment and their father's place. How close to one's ex is too close for comfort? Is it possible to move on without erasing the feelings and fond memories of the past? Bohringer and Rebbot have scripted a perceptive, sensitive film that comprehends the emotional weight of the logistics of divorce. Although many of the actors, such as the children and parents of Bohringer and Rebbot, correspond to their roles in real life, and the film has a very authentic feel, it is nonetheless emphatically not a documentary. Piercingly accurate in its depiction of the complexities and roller-coaster of feelings, it is also very witty, and utterly hilarious.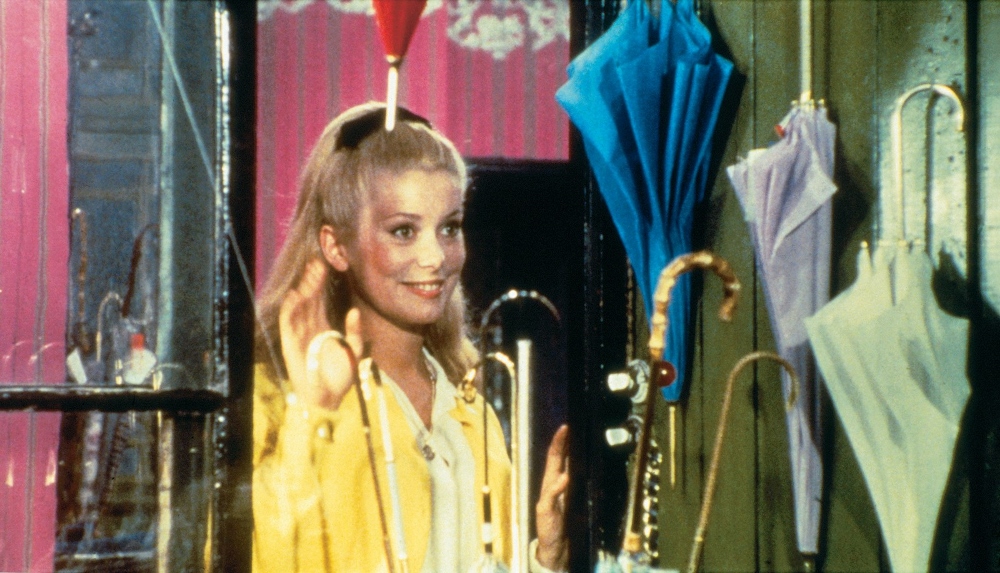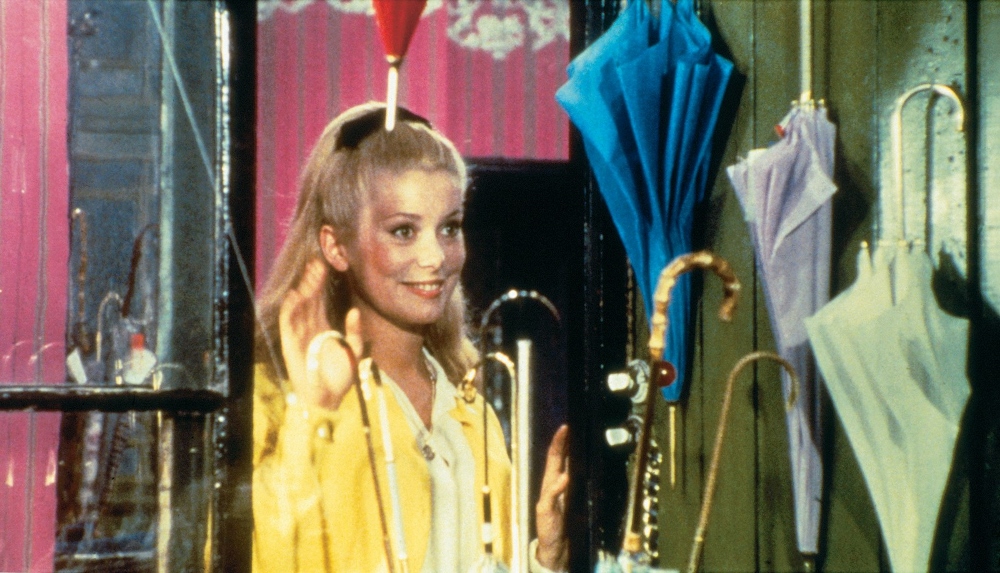 More focus on family may be found in Claire Darling, directed by Julie Bertucelli, starring Catherine Deneuve and her daughter Chiara Mastroianni. On the first day of summer, Claire Darling decides that this will be the last day of her life, and begins to prepare. This brings her to an encounter with her daughter, whom she has not seen for years. Deneuve also stars in Les Parapluies de Cherbourg, which will be shown at the festival in tribute to composer Michel Legrand (1932 – 2019). Music plays a prominent role in the film – the entire dialogue is sung as recitative, as in operas. Legrand leaves behind a legacy of film scores that have become part of our collective cultural consciousness. His two films with director Jacques Demy – Les Parapluies de Cherbourg (1964) and The Young Girls of Rochfort (1967) earned Legrand his first Academy Award nominations, and he won his first Oscar for the song "The Windmills of Your Mind" from The Thomas Crown Affair (1968). His scores for The Go-Between (1971), Summer of '42 (1971), and Yentl (1983) are part of his rich musical legacy.
Family relationships shift in Amanda, directed by Mikhaël Hers. When David's (Vincente Lacoste) older sister is killed, he is suddenly solely responsible for his seven-year-old niece Amanda. Lola et ses frères (Lola and her Brothers), directed by Jean-Paul Rouve looks at the connection between Lola (Ludivine Sagnier) and her brothers Benoit (Jean-Paul Rouve), and Pierre (José Garcia). The frictions of family and tribulations of daily life that threaten to create a rift in their relationships, and the connection that keeps them together. Les Gardiennes (The Guardians) directed by Xavier Beauvois, is set against the backdrop of World War I. The year is 1915, Hortense and her daughter have been left alone to maintain the family farm while the men are fighting the war. Sauver ou Périr (Through the Fire) directed by Frédéric Tellier stars Pierre Niney as a young firefighter severely burned in the line of duty, and the impact on his relationship with his wife (Anaïs Demoustier).  Closing the festival will be the film Au bout des doigts (In Your Hands) directed by Ludovic Bernard. Jules Benchetrit stars as youth on the verge of trouble, Mathieu Malinski. He sits down at the piano in a railway station and plays so exquisitely that passerby Pierre Geithner (Wilson), the music director of the national conservatory in Paris, is struck by his talent, with life-changing possibilities for Mathieu.
The 16th edition of the French Film Festival is produced by Eden Cinema headed by Caroline Boneh and the French Institute in Israel, and supported by Unifrance Films, the French Institute in Paris and the Tel Aviv-Yafo Municipality Department of Performances.
Links:
The French Film Festival 2019 at the Tel Aviv Cinematheque
The French Film Festival 2019 at the Jerusalem Cinematheque