Theatronetto, the festival of monodramas, puts the actor center stage, in performances of intimacy and intensity. Founded by Yaakov Agmon, and now in its 29th edition, the festival will take place in The Old City of Akko from April 21 – 23, 2019, and in The Old City of Jaffa from April 22 – 24, 2019. 12 one-person plays will be presented this year in competition, as well as two guest performances. Theatre students of the Kibbutz College will present their annual outdoor (free) installation/performance that is always creative and provocative. This year will offer a perspective on our current human situation. Theatronetto's artistic committee is headed by Yaakov Agmon, with Daniela Michaeli and Shimon Mimran.
Theatronetto Plays in Competition: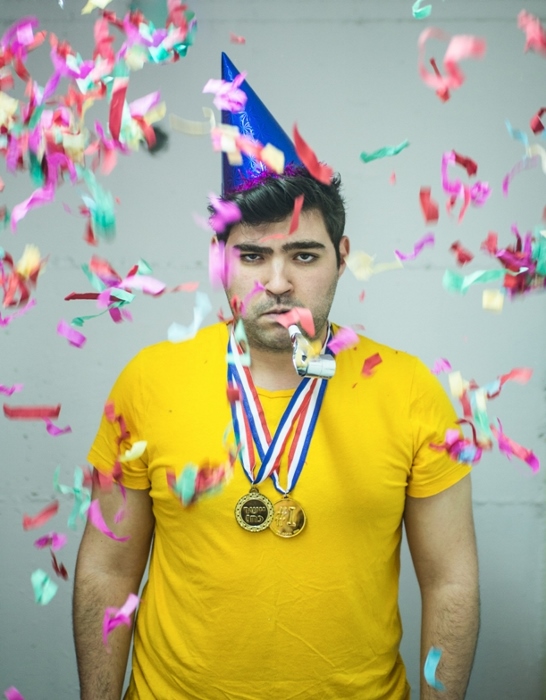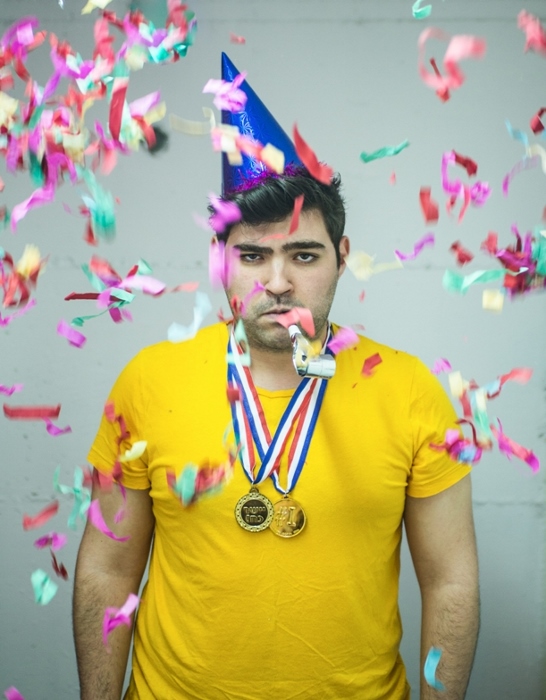 Av Hashana (Father of the Year) written and performed by Ido Kolton, and directed by Noa Shechter. Ido is a young gay man who wishes to become a father. Through coming to terms with the death of his own father and his relationship with his mother, he learns that the journey to becoming a parent is long and complicated.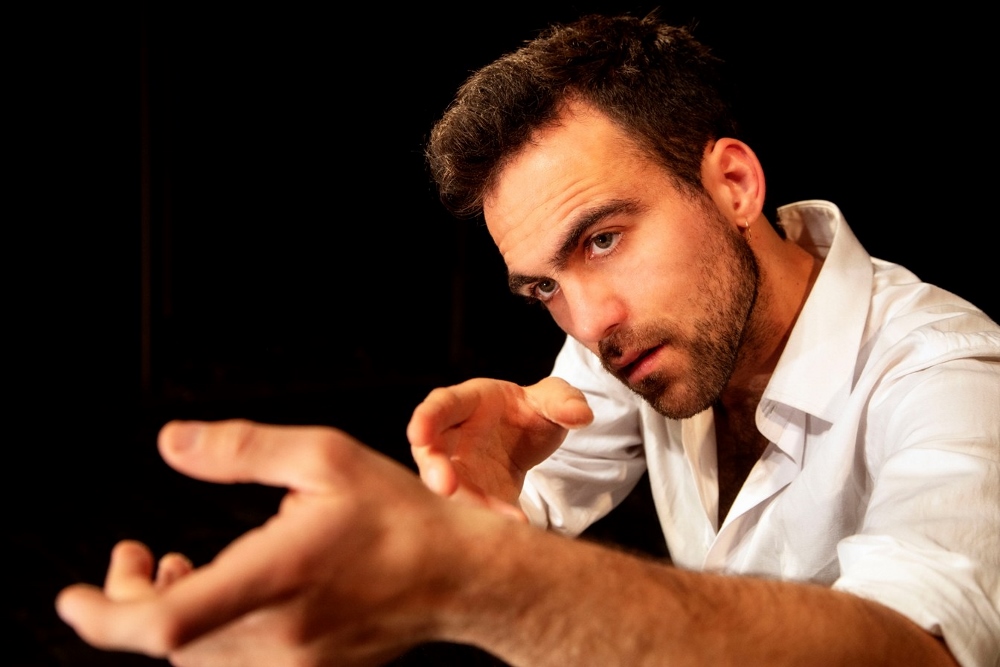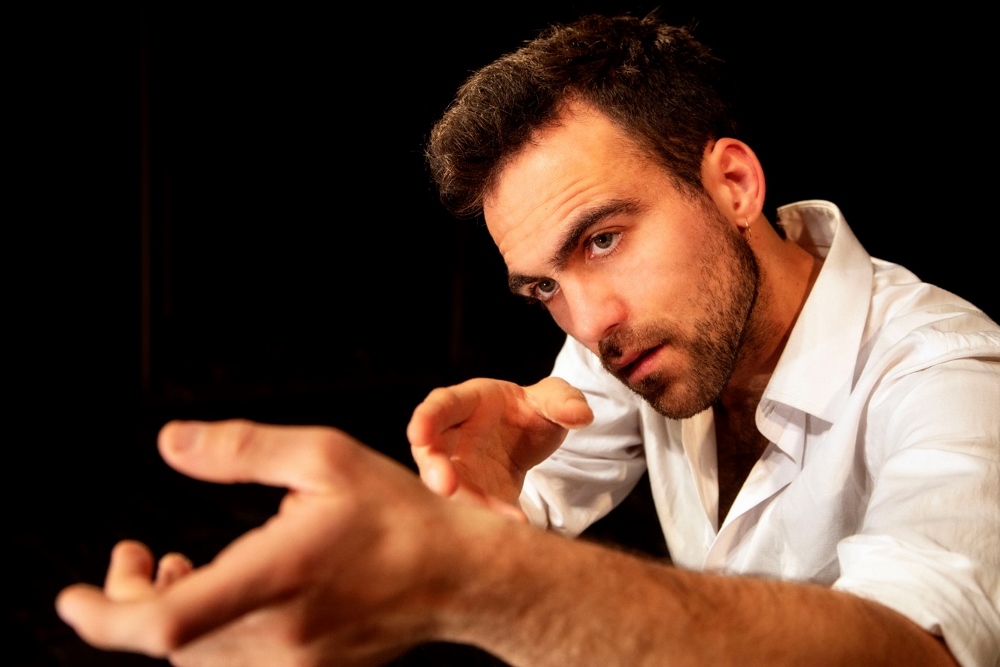 Oasis, written and performed by Amir Petter, inspired by the book Dawn in the Desert, and directed by Chen David. The year is 1956, Noel is a young painter fulfilling his dreams in Paris. But he is also a paratrooper, and called to duty in the war against the Algerians in the Saharan Desert he will be confronted with moral dilemmas.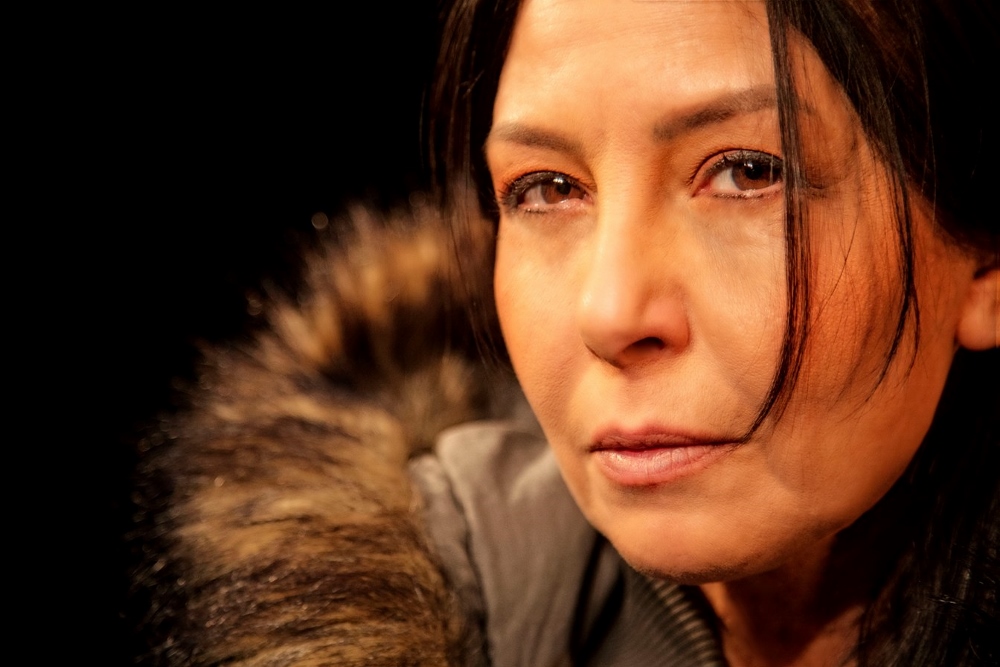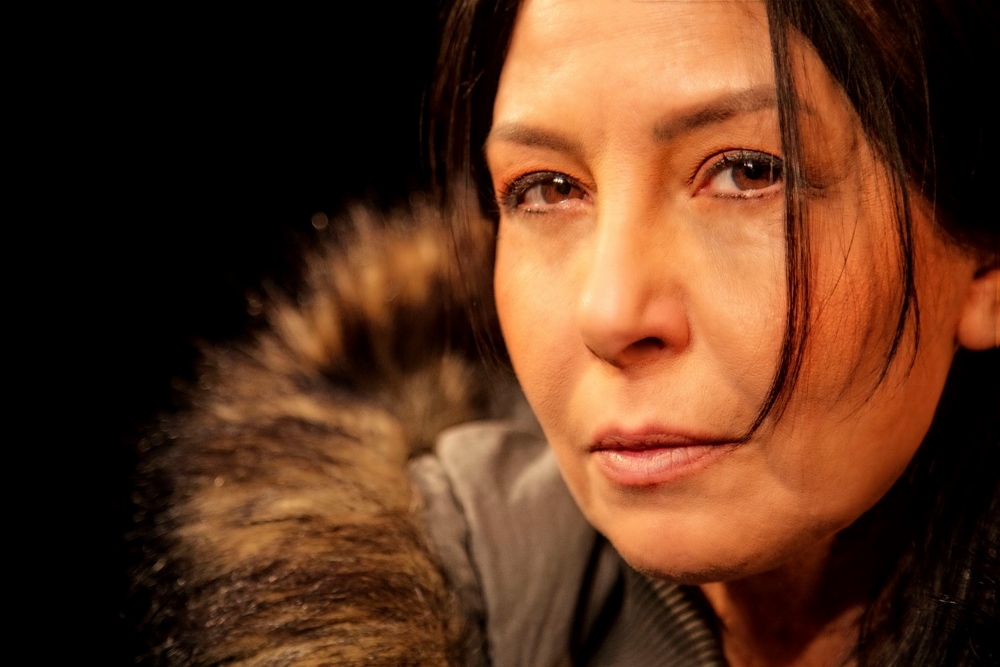 Jacob Jacob, written by Tamar Levin, based on the book by Valérie Zenatti, directed by Itay Plaut, and performed by Evelyn Hagoel. Valérie Zenatti is having difficulty writing her second book about an Algerian young man who enlists in the French army during WWII. She decides to travel to Algeria to seek inspiration. Through inventing the female figures in Jacob's life – his mother Rachel, Madeleine who gives birth to a sick infant, Louise Leah a young French Jewish woman who escaped from the Nazis, she discovers the character of Jacob.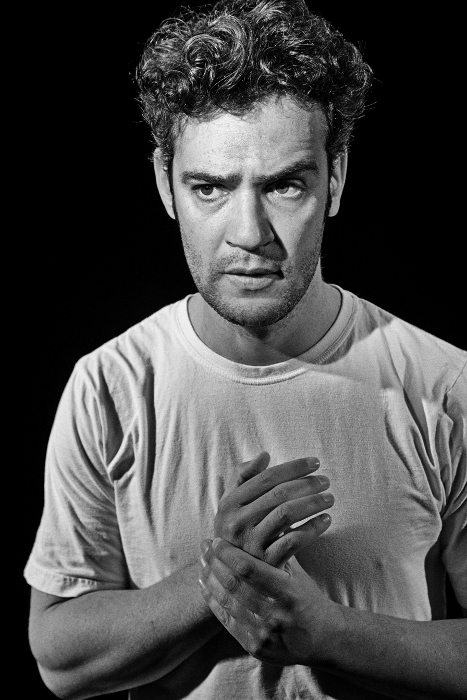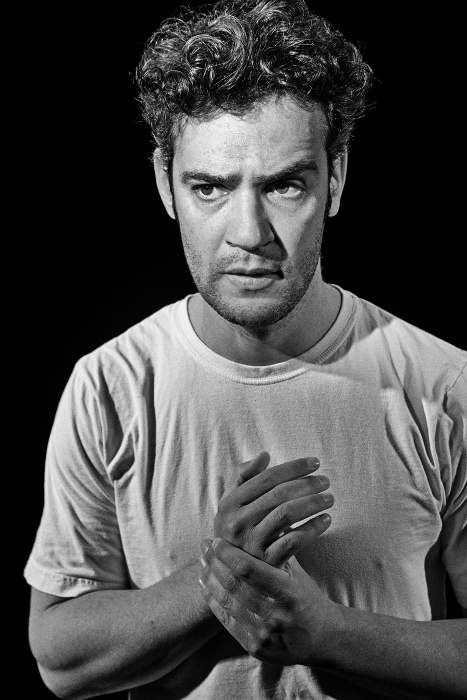 Hayiti Sham (I was There) written by Motti Lerner, directed by Itzik Weingarten, and performed by Yoav Donat. After an IDF officer is captured by Hamas during operation Zuk Eitan (Protective Edge), an artillery officer receives orders to aim his cannons on civilian targets in Rafiah. He sees Palestinian civilians killed and wounded, and deserts his post. He insists that he be court martialed for fulfilling an immoral order. The army refuses to prosecute him, and he wages a battle to make the army prosecute the officer who delivered the order.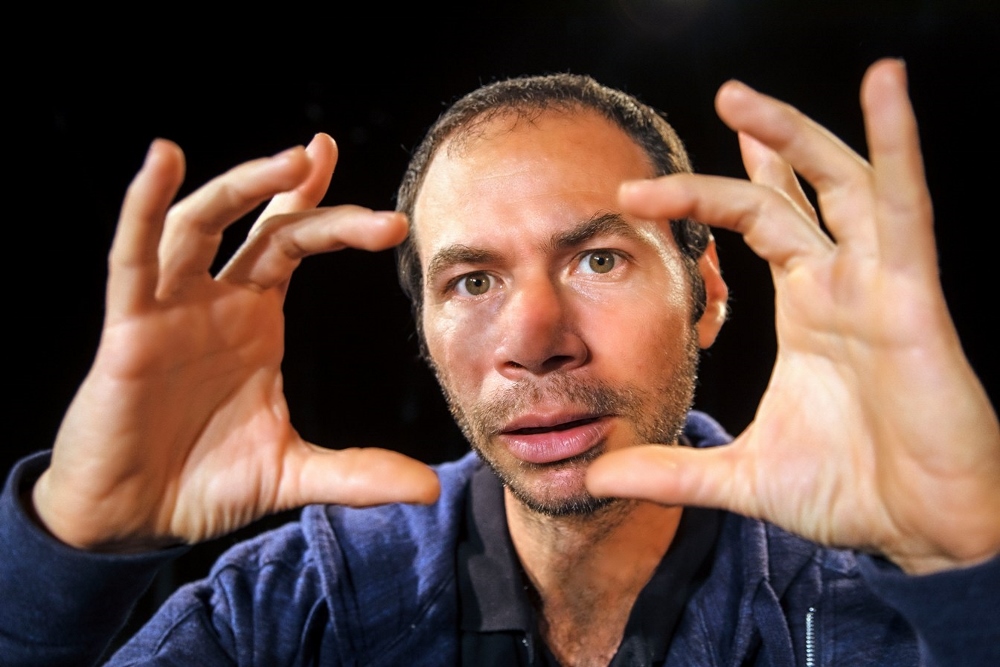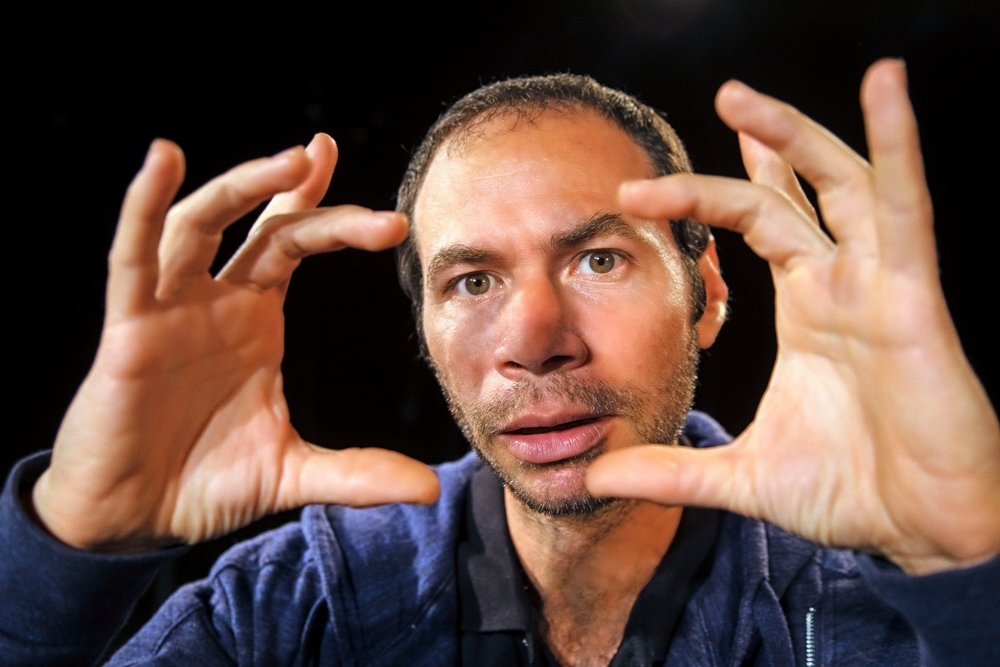 Hamedidan, written and directed by Dan Wolman, performed by Shir Shenar. Yossi follows couples in order to photograph them and later, pleasure himself while looking at the photos. He accidentally comes across a murder in the park and is interrogated by police investigator Gadi, who is convinced that Yossi is the murderer. Racheli, a woman who works with Yossi at the museum, and Gadi, discover the hidden aspects of Yossi's character and loneliness.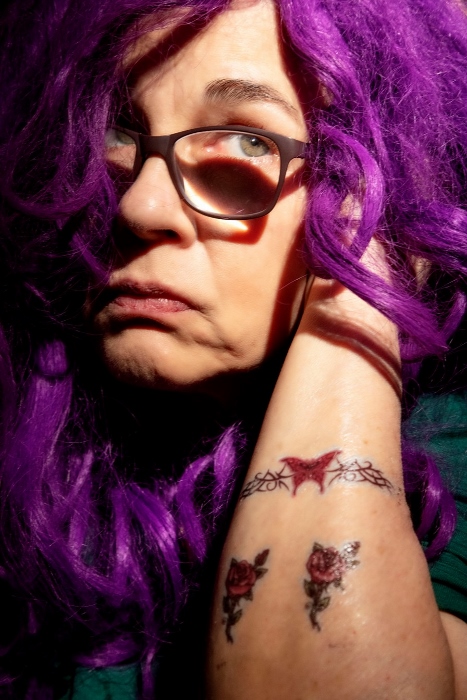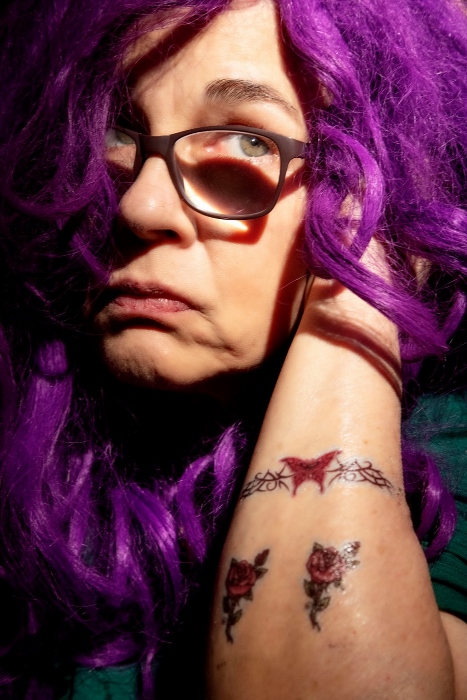 The Salon of Grandma Varda, written by Dudi Ohana, directed by Marat Parhamovsky, and performed by Anat Atzmon. At age 95 Holocaust survivor Varda Zippori has finally agreed to be interviewed in her home by a team from Yad Vashem. But the process of her testimony takes a surprising turn.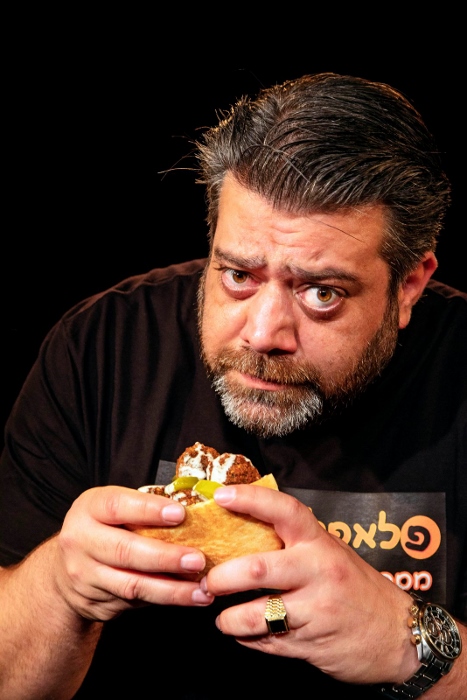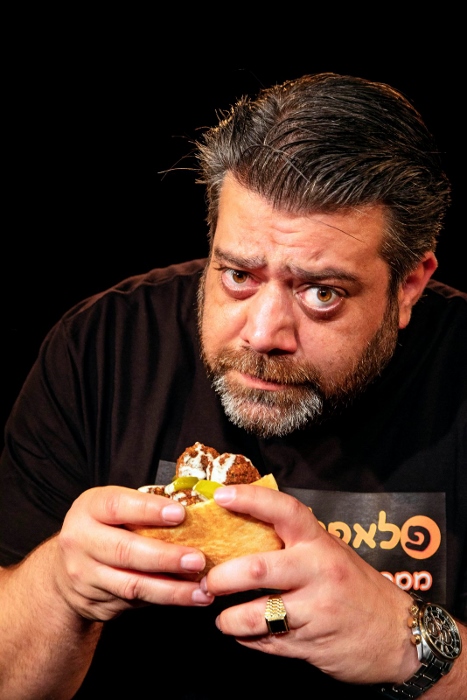 Falafel, written by Hadas Kalderon and Oded Erlich, directed by Yossi Joz Cohen, and performed by Yaniv Swissa. Roni is the son of the number one soccer coach in Or Yehuda. His father always dreamt of having a son to follow in his footsteps, but instead, he has Roni, who has very different dreams.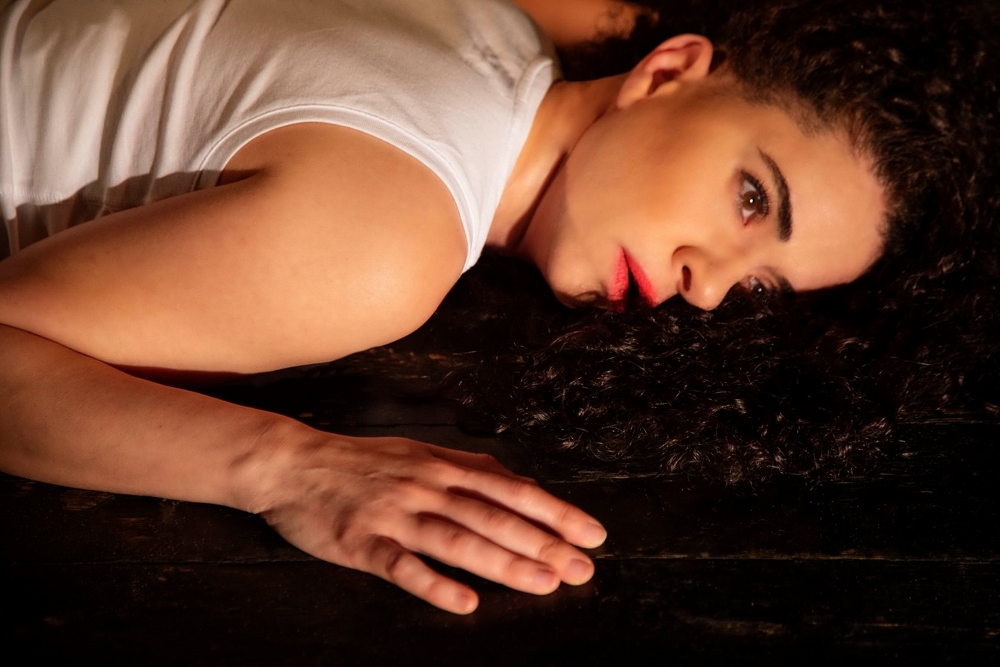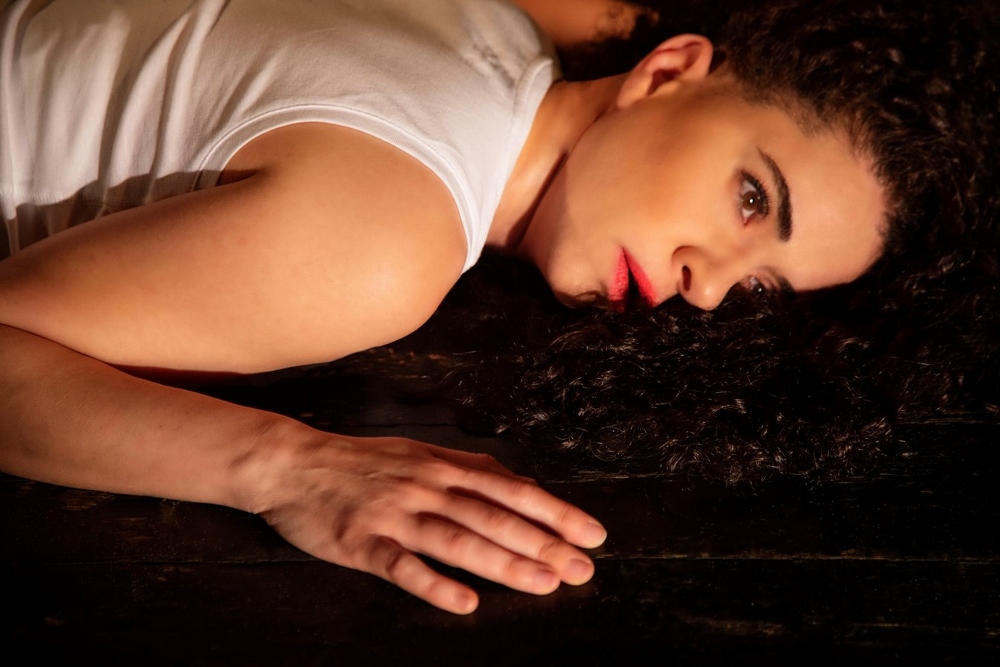 Yerma, based on the play by Federico Garcia Lorca, directed by Barak Ben-David, and performed by Anat Hadid. The play is bilingual, performed in Hebrew and Arabic. Yerma looks into the soul of a woman imprisoned between passion and oppression, who must take drastic measures in an obsessive, desperate effort to fulfill her obligations as a woman in her community.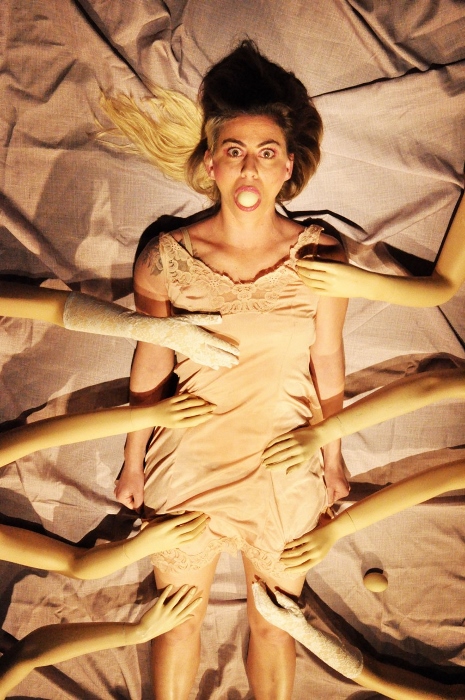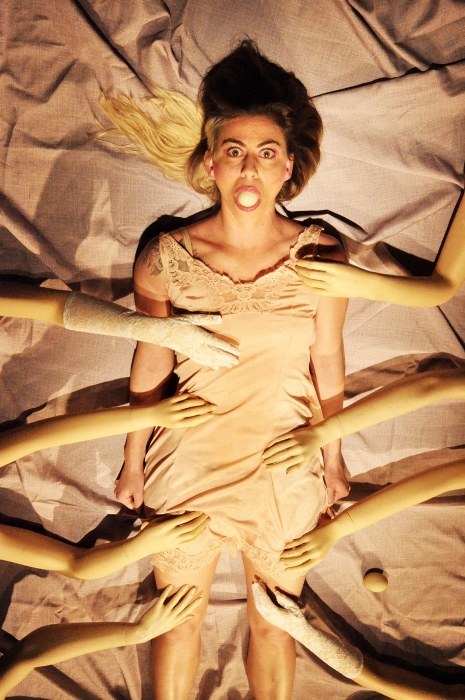 Mekushkeshet, written and performed by Rotem Nahmani, directed by Rotem Nahmani and Maya Bitan. A cabaret show describing the journey of a woman who cannot get pregnant. Her desire for a child takes her to dark places. The toilet becomes a small, private temple, in an effort to create life in the shadow of the death of a fantasy.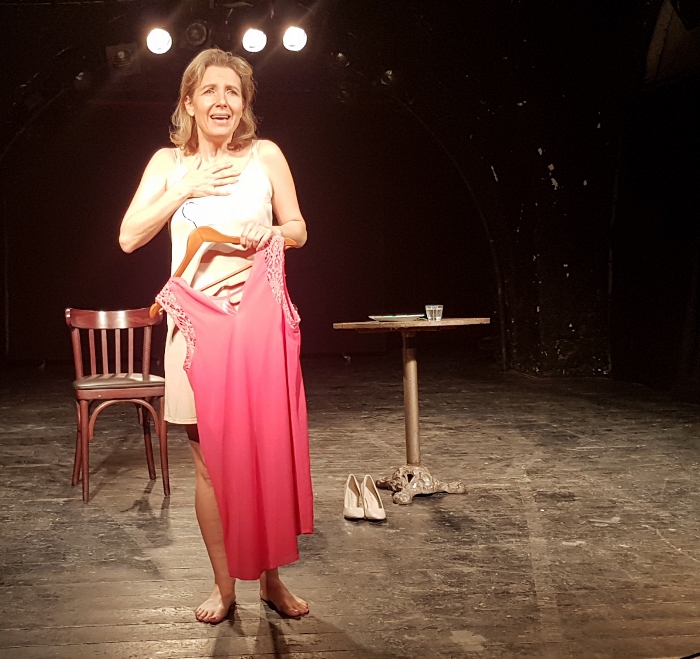 Shrika, written by Yaakov Bochan, dramaturgy and direction by Hana Vazana, performed by Hadar Galron. Tami, the only daughter of Auschwitz survivors, realizes at age 45 that she has not yet lived. She arrives at this discovery through an encounter with a man who enters her life and unlocking hidden chambers of her soul. It looks like a last chance at love, before it's too late… but can Tami let herself love?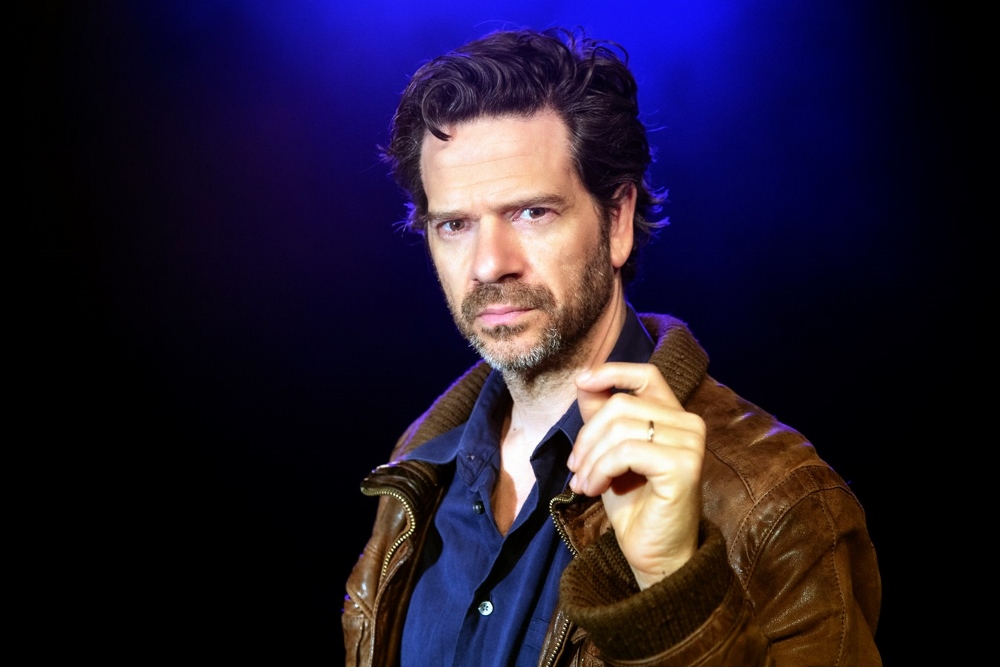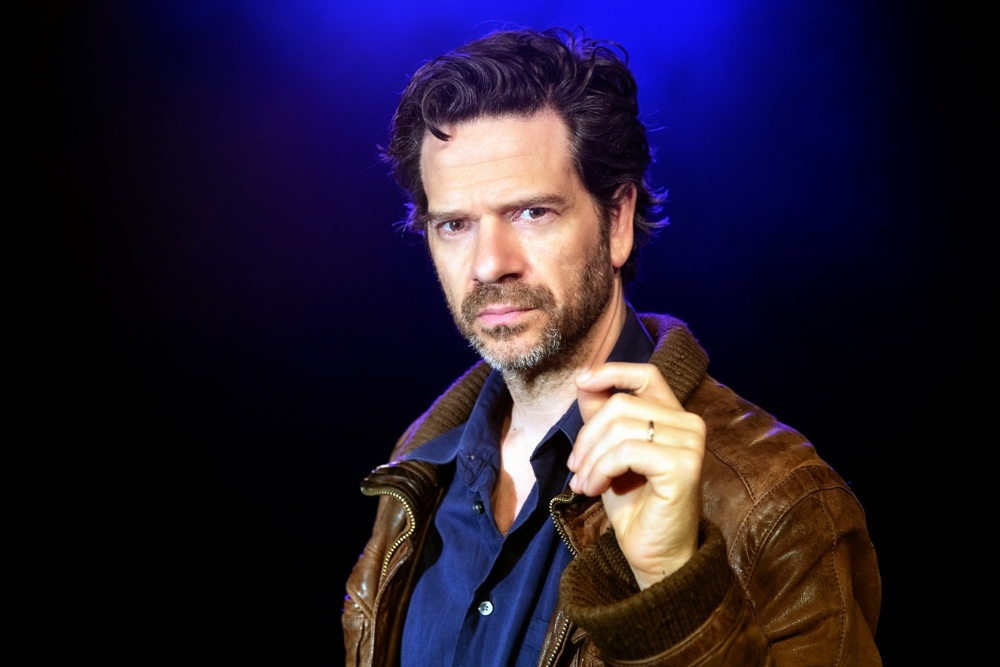 Tahalich Tofes Makom, written and directed by Arik Avigdor, performed by Ishai Golan. In the midst of a full life, with a loving family and a successful career as an actress, Rama Messinger received a shattering diagnosis. Arik Avigdor, her husband, describes their shared experience with sensitivity and humor.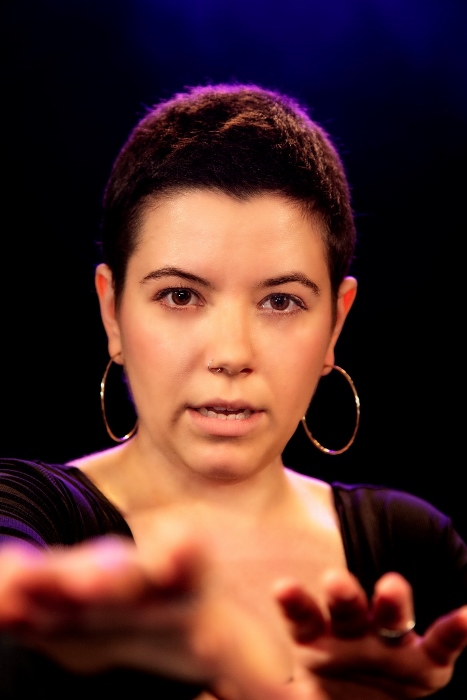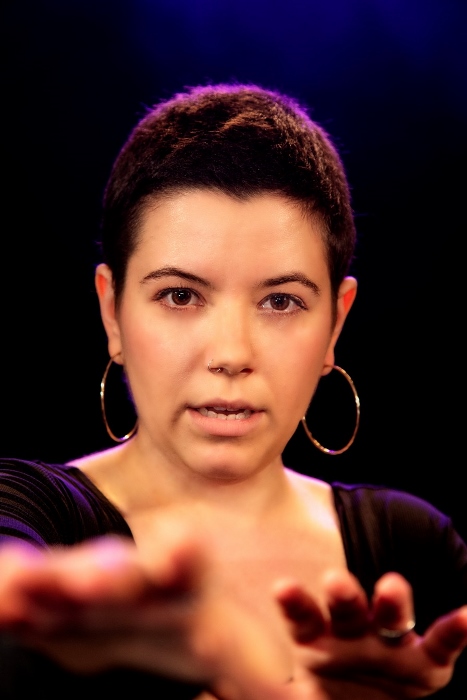 Lehaziz et Hashemesh, written and performed by Tarin Shalfy, adapted and directed by Hanan Ishay. One fine day a year and a half ago, Tarin Shalfy was told that she is sick. The small growth had many names, all leading up to – cancer. An autobiographical, documentary play in which the actress is also the patient, playing herself in the story of her life through the process of coping with the illness. A story full of humor, inventiveness and hope.
Guest Performances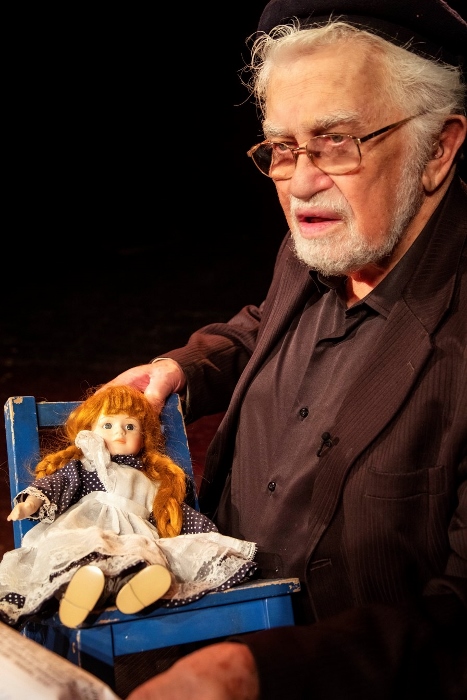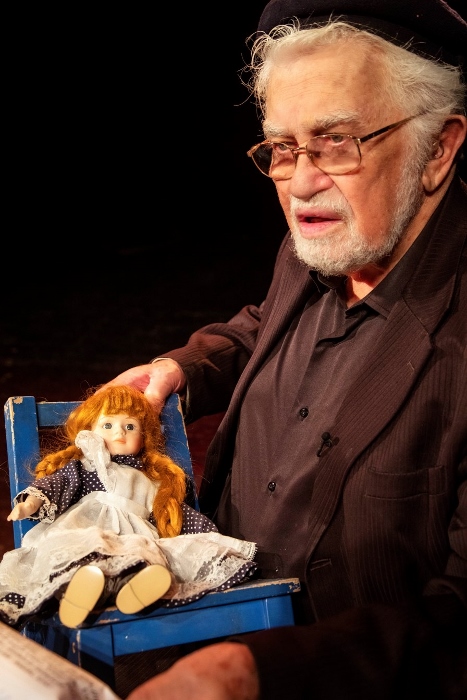 Yosl Rakover Talks to God by Zvi Kolitz, performed by Shmulik Atzmon-Wircer, translated to Hebrew by Ada Peldor, adapted to the stage by Shmulik Atzmon-Wircer and Motti Sendak, artistic concept and direction by Motti Sendak, Set design and costumes by Itai Levy, Lighting by Moshe Chernevsky and Ina Malkin, Music by Avi Benjamin, Video art by Tamir Alterman, produced by Hanefesh Theater.
Shmulik Atzmon-Wircer, founder and director of the Yiddishpiel Theatre, returns at age 90 to perform in Hebrew after 25 years of performing in Yiddish, and 70 years onstage. Following the performances, there will be a conversation with Shmulik Atzmon-Wircer.
About the play: Yosl Rakover is a Jew who lost his wife and six children in the Warsaw Ghetto uprising. He describes the final hours of the ghetto in the form of his final testimony for future generations. Written by Zvi Kolitz in 1946, for many years the short story was considered to be a document from the Holocaust. It was translated into many languages and published in several sources without attribution to Kolitz. Only after many years did Kolitz become aware of the story's distribution and was able to claim it as his own work of fiction.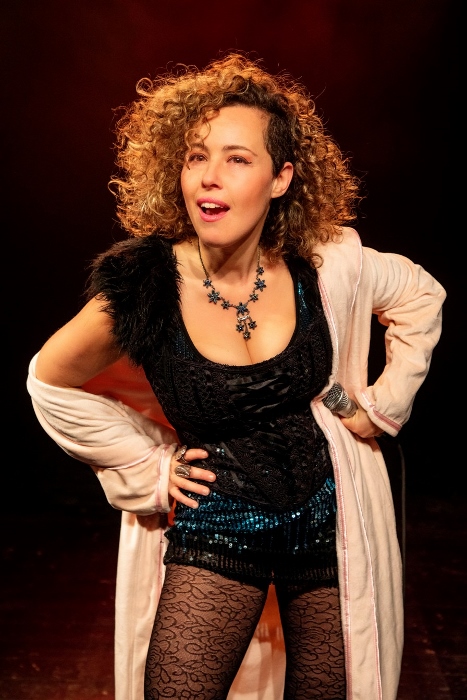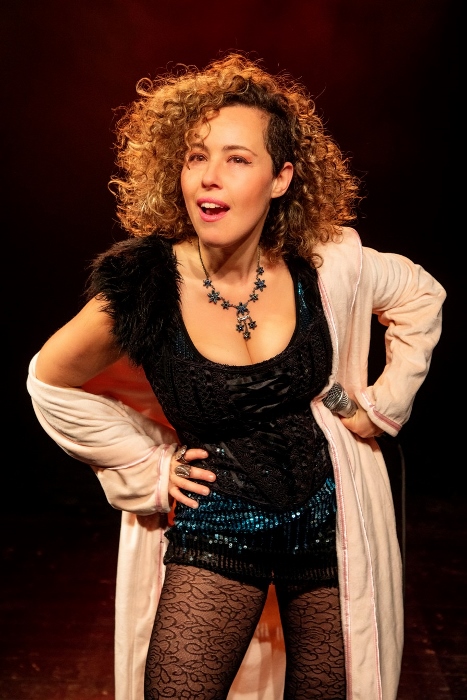 Talking to Me, a musical spoken word performance, created and performed by Michal Mazar, music by Nahar Moav and Michal Mazar, musical accompaniment by Nahar Moav, visuals by Ira Foxy.  The daring journey of a woman to tell all – about passion, fears, sexuality, men, creativity. The inner workings of the soul, in original texts performed live with music – both well known songs and originals. A musical-theatrical performance with groove, humor and verve and nerve.
Ticket prices are 80 NIS, advance tickets will be sold until April 19th  – 2 tickets for 110 NIS, a single advance ticket is 60 NIS. Discounts for holders of Discount Key and Digital – tickets at 40 NIS. To order tickets for Akko performances call 04-9914222; tickets for Tel Aviv-Yafo performances may be ordered online at www.run-art.co.il or call 09-8945957.