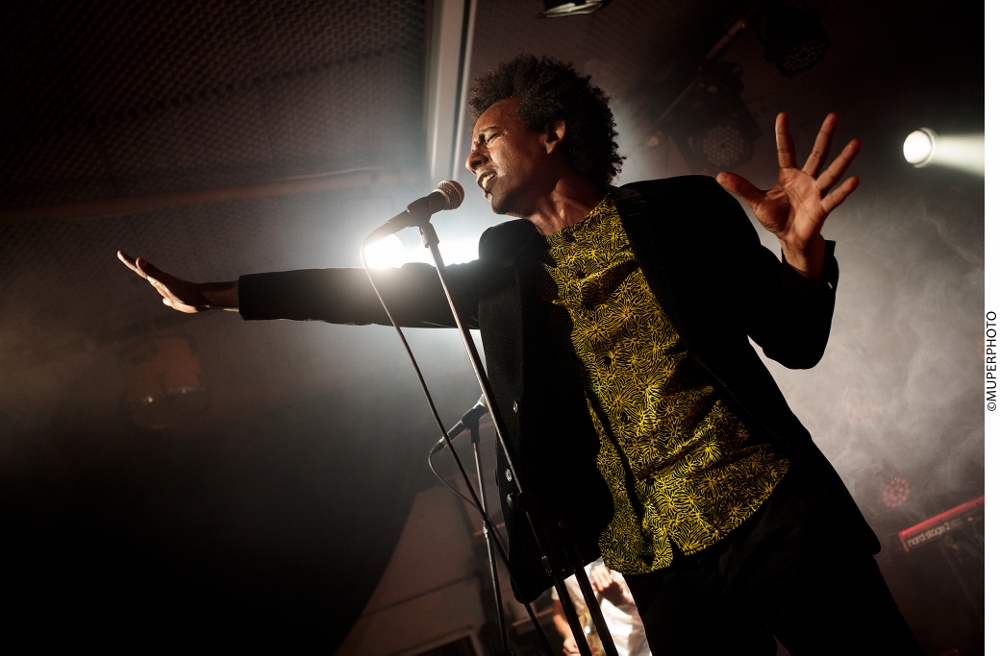 Gili Yalo is an exuberant performer with tremendous presence and cool vibes, transforming any and every stage he graces into a happening of music with everybody up on their feet dancing and smiling at strangers. His new EP, Made in Amharica brings cultures, continents and people together, as he sings in English and Amharic, with songs that reflect the diverse influences of Ethiopian roots, funk, psychedelia and jazz. The EP was recorded at Niles City Sound Studio in Fort Worth, on vintage analog equipment, with its distinctive feel, and the launch concert was held Thursday, May 23, 2019 at The Zone in Tel Aviv, completing the cultural fusion with a fantastic party on home ground – as Gili said: "Let's have an Ethiopian celebration." The EP has a terrific sound (find it on all digital platforms), I'm listening to it as I write, feet tapping and shoulders swaying, but Gili Yalo live in concert is like watching a shooting star send its light across the sky; ephemeral moments of radiance to remember. Images of the night from Muperphoto relive the magic.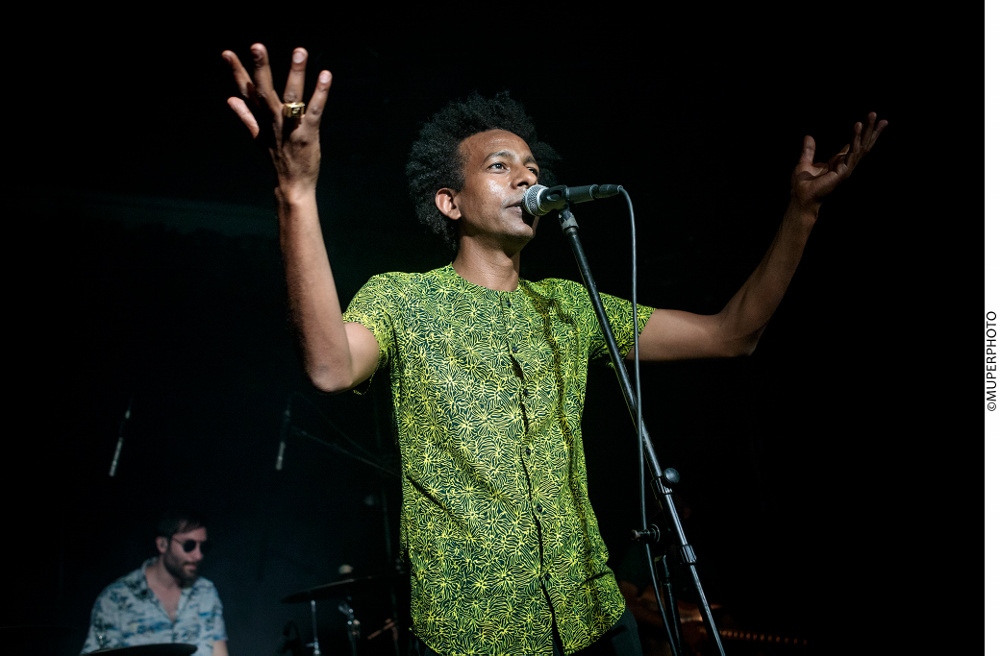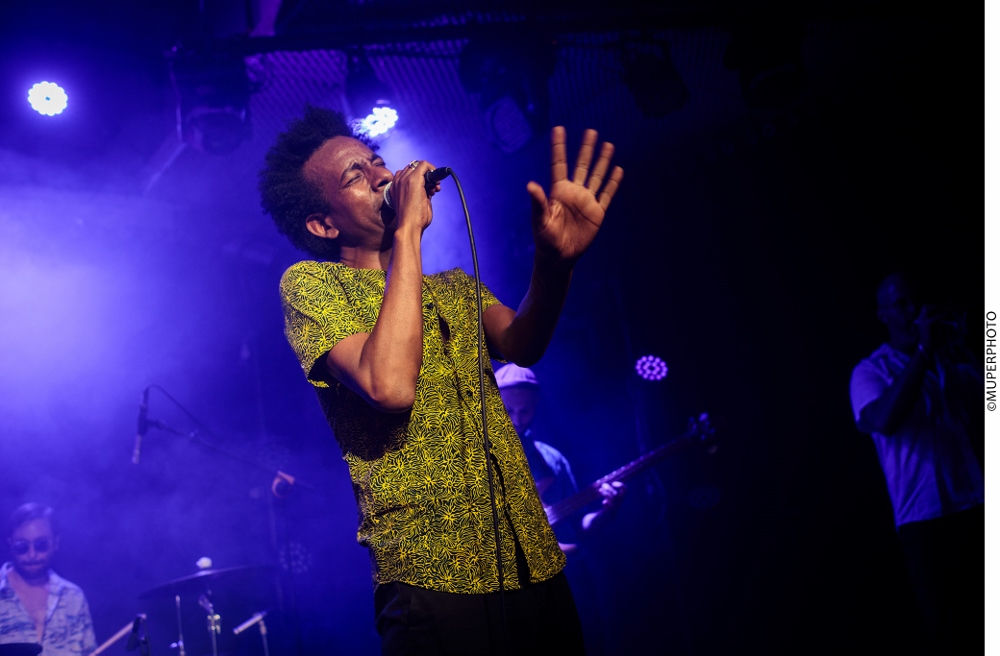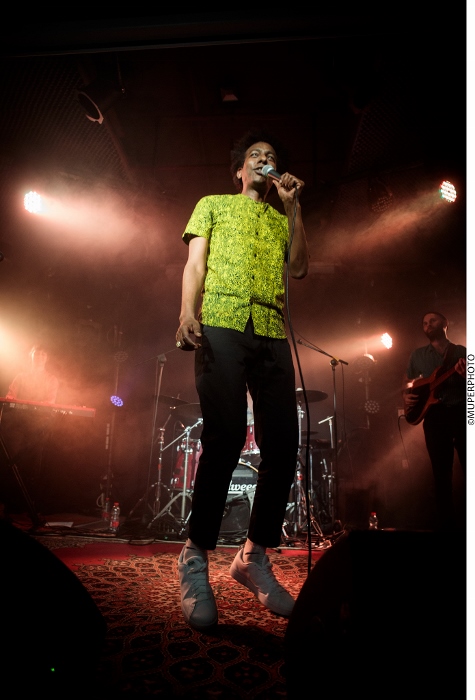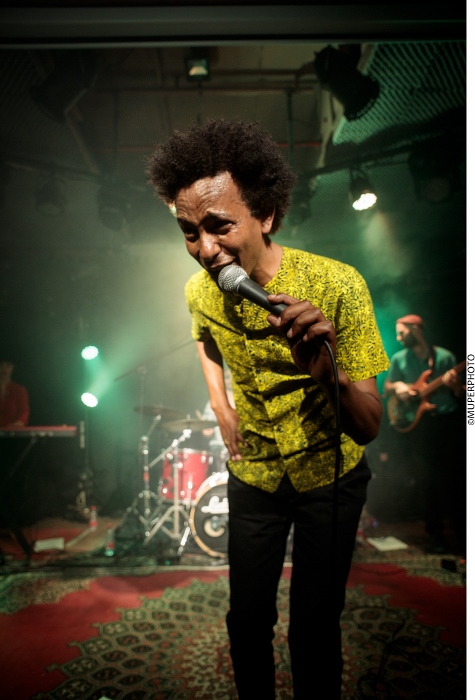 Sew Lesew, the first track on Made in Amharica, opened the evening with its captivating groove. Gili Yalo exudes something bold and free in his singing, suffused with a feeling of joy and exultation. He spoke of his pleasure in singing in Amharic, and even as a listener who does not understand the words, the feeling of connection and groove is powerful. Hearing the next song, Hyloga, written in English, the message is more explicit:  "We can't let them play with our lives…there is a word that people used to say/I don't hear it anymore/Unity." It's a protest song, one that comes from a very positive place, a rallying cry for people to come together.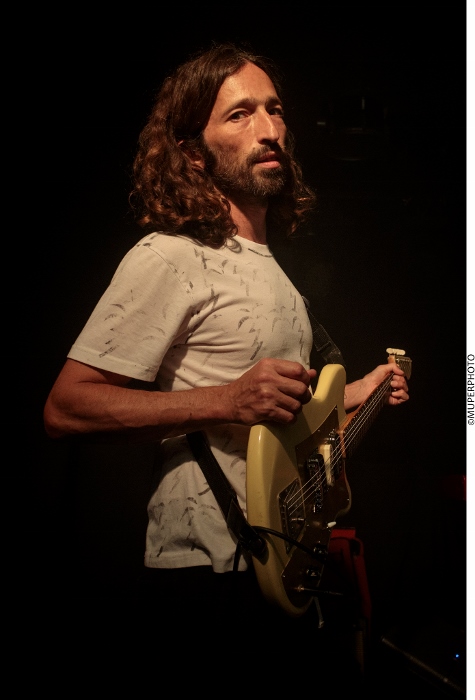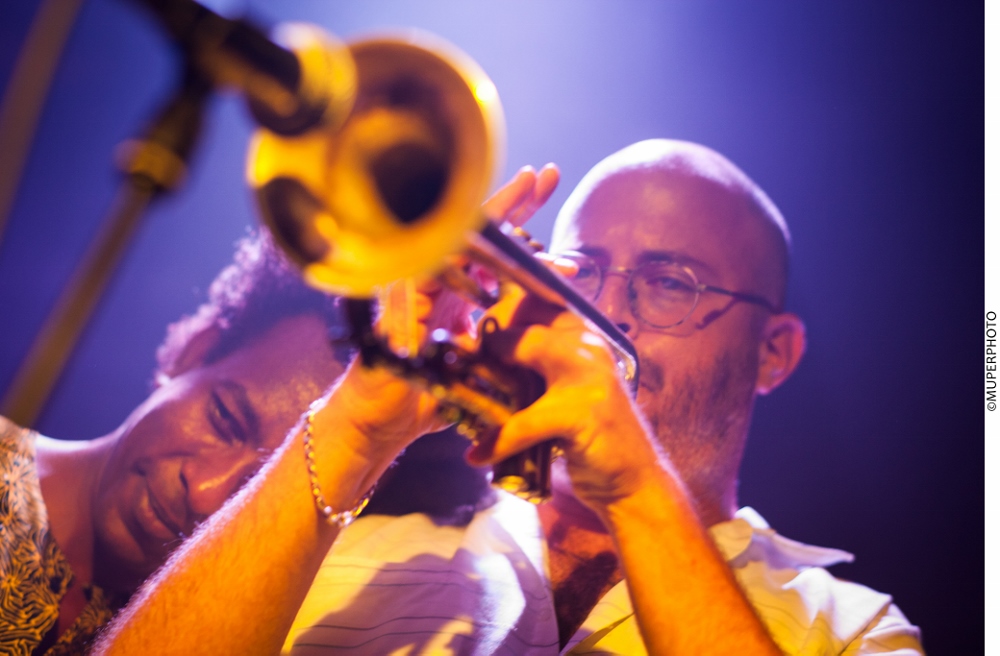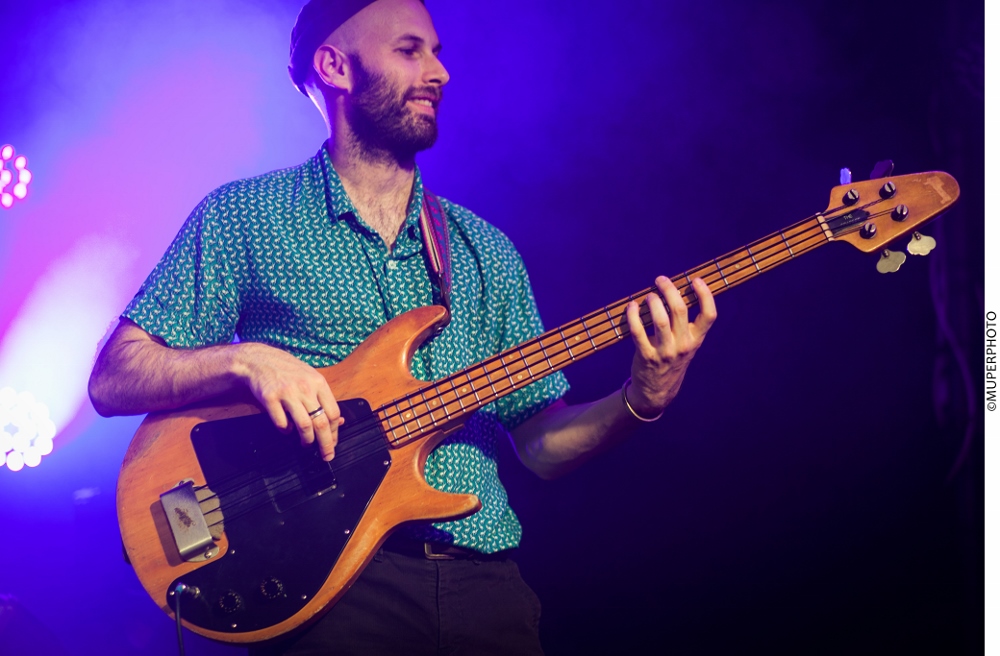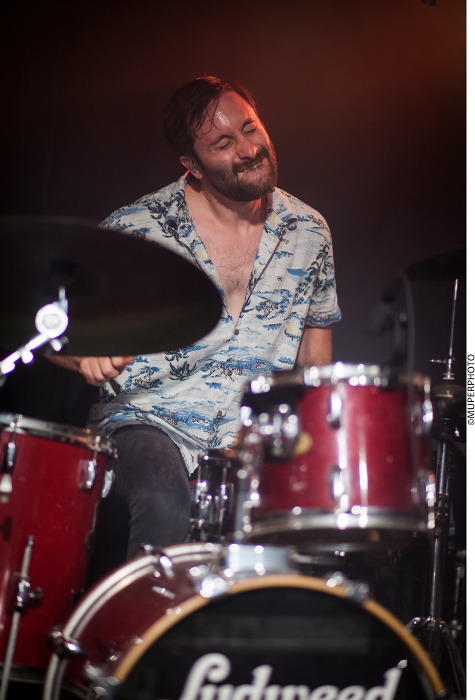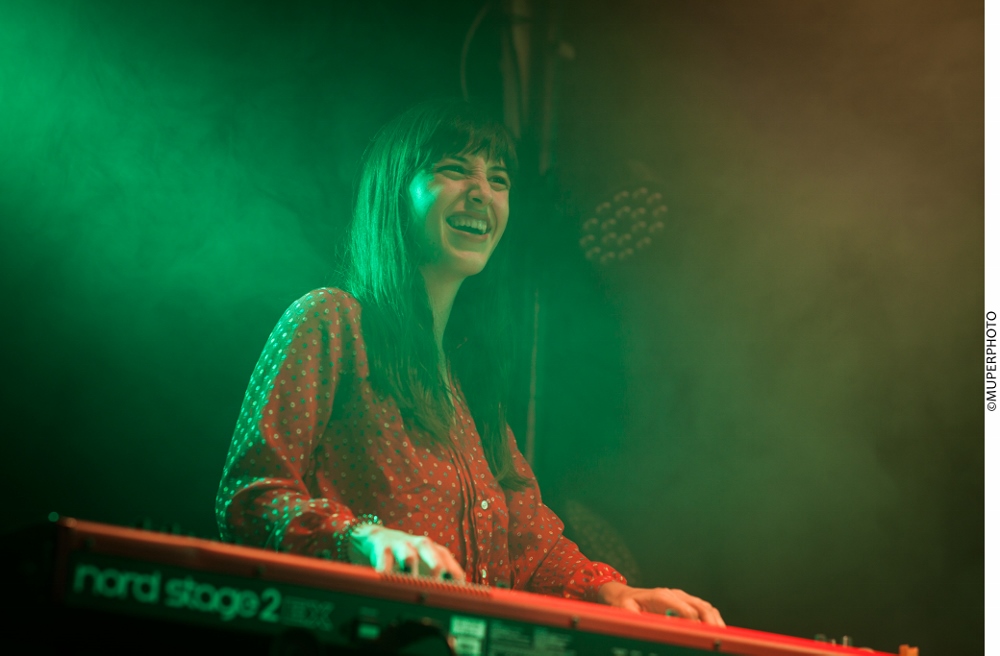 Gili's energy is explosive, and by the third song his formal jacket had long since been discarded. Onstage with him was a terrific ensemble of musicians: Uri Brauner Kinrot (who produced Gili's debut album Gili Yalo) – guitar, Sefi Zisling – trumpet, Amir Sadot – bass, Yael Selinger – keyboards, Yehonatan Gitelman – drums. Very special guest was Rotem Bar Or (The Angelcy) whose friendship with Gili goes back many years. They sang Dreamer together, a song Rotem wrote years ago, with thoughts of Gili singing it. Next up was a cool rendition of Hot Shot, another Rotem original from Gili's debut, eponymous album: "Who you gonna know when you lose yourself?"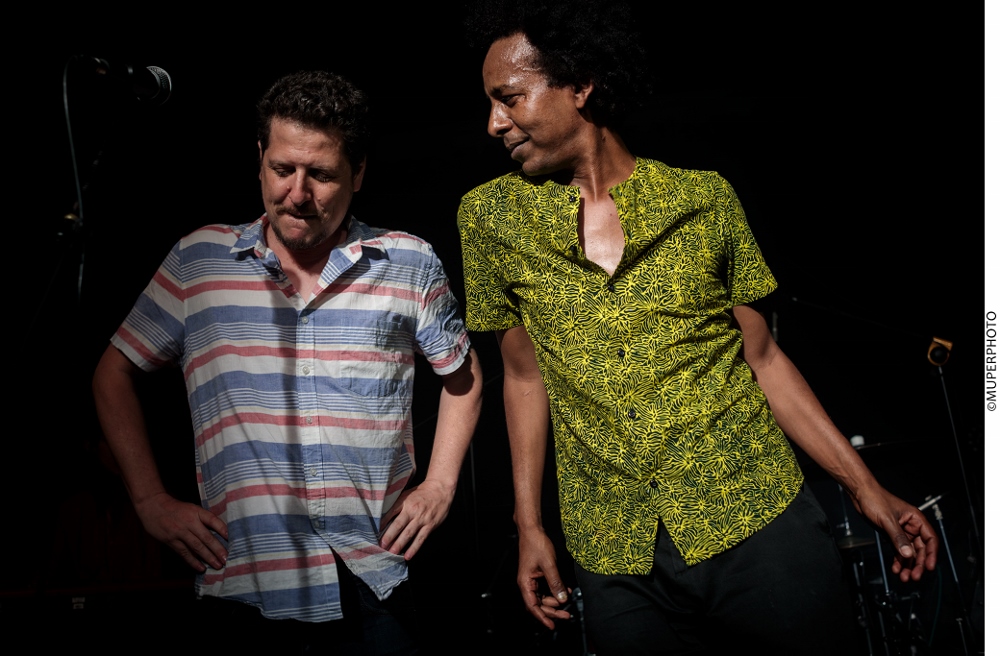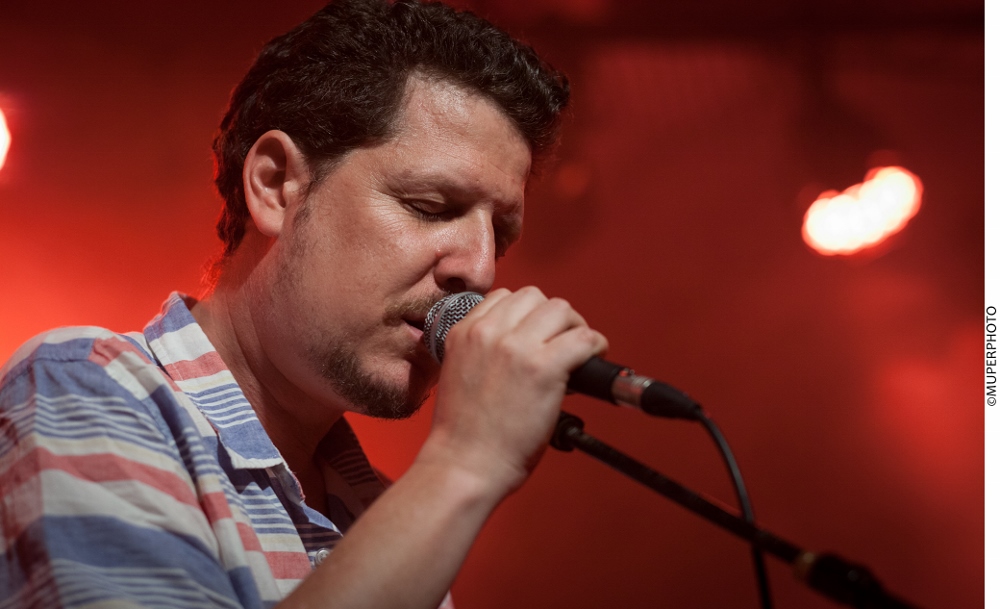 Gili Yalo embodies the opposite of "losing yourself" – in his connection to his musical roots in Ethiopia, as well as jazz, funk, and contemporary Israeli music, and just as significant, in his connection to the audience. It was an emotional evening, as Gili spoke of seeing friends in the audience who were there with him from the beginning, and recognizing the support of the Israeli audience on the journey that brought him to this point – after performing on stages worldwide, with a solo album under his belt and new EP just out, just on the brink of another extensive worldwide tour.
Great vibes onstage between the musicians radiated out to the crowd, and excitement was in the air. Gili Yalo is that rare performer who is at once larger than life, yet at the same time, connects to people so simply, with spontaneity and intimacy, at times leaning in, if only for a moment, to sing directly to one person. Hands on hips, shoulders reflecting traditional Ethiopian moves, the vibes reverberating throughout the venue, with everyone dancing. At the end of the night, wonderful memories remain, and all that is left to say is – have a great tour Gili Yalo, and come back soon!