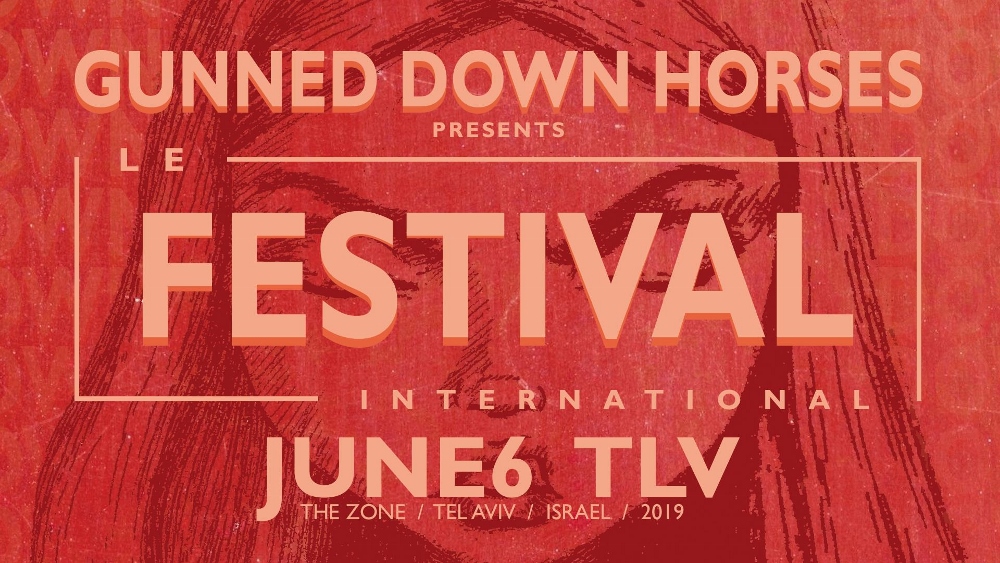 Launching the Turtle Doves Project, Gunned Down Horses are hosting a special international festival on Thursday, June 6th at The Zone, hosting bands and musicians with whom they've shared stages across Europe: OSOG (IL),  Einfach Kurt (NL),  Erla (IS), and Homie (DE).
Speaking out against sexual and domestic violence through their music, Gunned Down Horses have been performing their song Turtle Doves on stages worldwide. A haunting song that conveys the anguish of abusive relationships, it has now been made into a book illustrated by Haifa based artist Tal Asulin, as part of the Turtle Doves Project by Gunned Down Horses in collaboration with the Haifa Rape Crisis Center (HRCC). HRCC was established in 1979 as a center to aide those affected by sexual violence, working towards the goal of eradicating sexual violence entirely. All income from book sales goes directly to HRCC. The book may be ordered online at https://www.turtledovesbook.com.
Listen to the bands:
GUNNED DOWN HORSES
OSOG
EINFACH KURT
ERLA (DALÍ)
HOMIE
The Turtle Doves Project Concerts:
Thursday, June 6, 2019 at The Zone, 13 HaRechev St. Tel Aviv. Doors open at 19:00, show begins at 20:00. Early bird tickets are 66 NIS/next level 85 NIS/at the door 100 NIS. Order tickets online via this link.
Saturday, June 8, 2019 at Wunderbar, 18 Hativat Golani St. Haifa. Lineup for Haifa concert: Gunned Down Horses & guests – IL,
Einfach Kurt – NL, Erla Stefánsdóttir – IS, Saga Véliz – IL, Fixed Stars – IL. Doors open at 21:00, show begins at 21:30. Tickets are 43 NIS in advance/50 NIS at the door. Order online via this link.