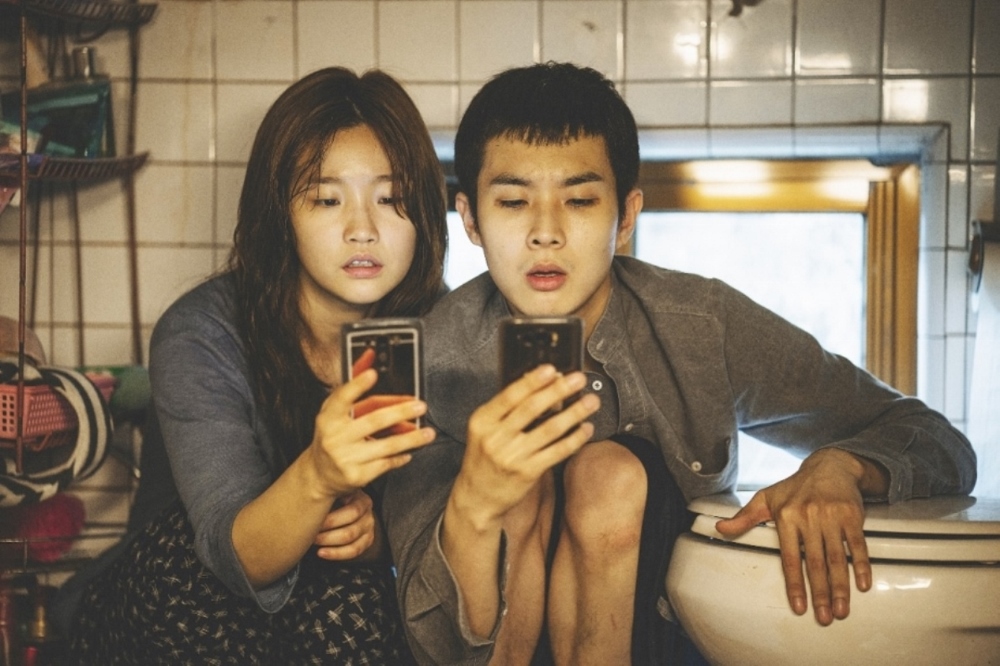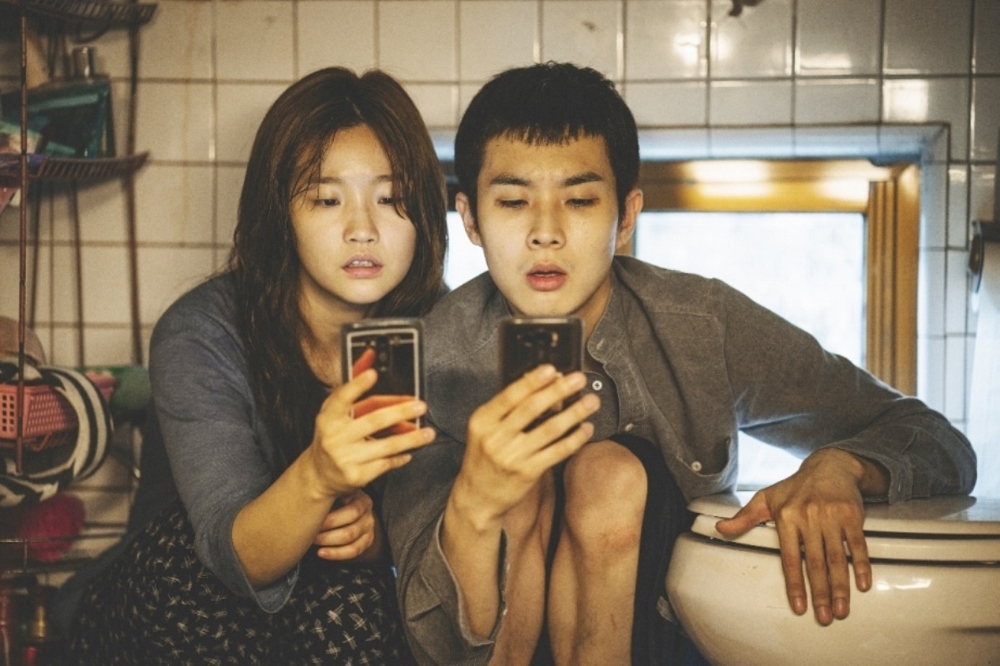 The 36th edition of the Jerusalem Film Festival will open July 25, 2019 with a gala screening at the Sultan's Pool of Korean Director Bong Joon-ho's (Snowpiercer, The Host, Okja) Cannes Palm d'Or winner Parasite. The festival will take place from July 25 – August 4, 2019, and the full program will be available on the Jerusalem Film Festival website from July 7, 2019.
A dark comedy that reflects on the social-economic hierarchy, Parasite focuses on the Kim family. Living in abject poverty, the Kim's two college-age children manage to insinuate themselves into the lives of the wealthy Parks: the son, Ki-woo, as an English tutor, and the daughter, Ki-jeong working under the assumed name Jessica, as an art tutor. Once established there, they soon find a way to have their father Ki-taek employed as a driver, and their mother Choong-sook as housekeeper. Chaos and mayhem ensue. Parasite is one of those rare films that has attracted both critical acclaim and box-office popularity, and appears to be well on its way to becoming a cult hit. Already purchased for distribution world-wide, Parasite will be distributed in Israel by Nachshon Films and Red Cape Ltd. and will be released in theatres throughout the country in August.
The Jerusalem Film Festival's statement on the selection of the film: "Bong Joon-ho is one of the most fascinating filmmakers of our generation, a unique director who amazes in his ability to blend different genres and styles and create intelligent, sweeping films. His films are an infinite celebration of the art of cinema, and this is also the case for Parasite, a sharp social satire that deals with a global social issue in an original and enlightening way, with a wellspring of creativity, and strokes of narrative and stylistic brilliance. We are proud to open the festival this year with Bong's film, and are certain that the audience, like us and like Alejandro González Iñárritu and the Cannes jury, which was unanimous in its decision to award Bong the grand prize, will be captivated by its charms."
The traditional gala opening will take place at the Sultan's Pool on Thursday, July 25, and on this occasion the Jerusalem Film Festival will bestow A Lifetime Achievement Award to Katriel Schory, who will be stepping down from his role as Director of the Israel Film Fund after two decades. The prize is awarded to Schory for many years of unprecedented activity for the promotion and development of Israeli cinema, in the framework of which he nurtured a network of international contacts which led Israeli films to the most significant and prestigious stages in the world.
Over 200 films from 60 countries will be screened at the 2019 festival. Including grand prize winners from the Berlinale, Cannes, Venice and Sundance festivals, they reflect the finest international films of the year. Screenings will take place at the Jerusalem Cinematheque, and additional theatres throughout the city, including: Lev Smadar, two cinemas at Yes Planet, the Jerusalem Theater, Gan Habonim, and other venues. The festival will also travel with its mobile movie theatre, equipped with quality projectors, to neighborhoods throughout the city, offering free screenings of its finest films. In addition to films, festival events will include meetings with leading international and Israeli filmmakers, industry workshops, parties, performances and outdoor events.
New this year:
Prizes courtesy of the Jerusalem Foundation will be awarded to the winners of the International Competition and to Pitch-Point's Best Feature Project. Two prizes will be awarded by the GWFF organization to debut films from Israel and abroad.
A new pitching event for independent Israeli short film screenplays in collaboration with Gesher Film Fund, with a prize of NIS 250,000 awarded to the most promising work.
Students will be eligible to purchase a "Student-Pass" – an exclusive tag offering special benefits between July 28th – August 1st  including: free admission to film screenings, tickets to special performances by Tuna, Red Band and guest Marina Maximilian, standup comic Tom Aharon, a screening of Back to Future accompanied live by the Jerusalem Symphony Orchestra, parties, meetings with filmmakers, and more, for only NIS 90. The project is in collaboration with and support of the Jerusalem Development Authority and its purpose is to enable students from Israel and around the world enjoy the Jerusalem Film Festival experience for a symbolic price.
Festival Director: Dr. Noa Regev; Artistic Director: Elad Smorzik
The festival is held with the support of the Israeli Film Council at the Ministry of Culture and Sport, Ministry of Jerusalem Affairs and Heritage, Jerusalem Municipality, Jerusalem Development Authority, Jerusalem Foundation, and Van-Leer Foundation.