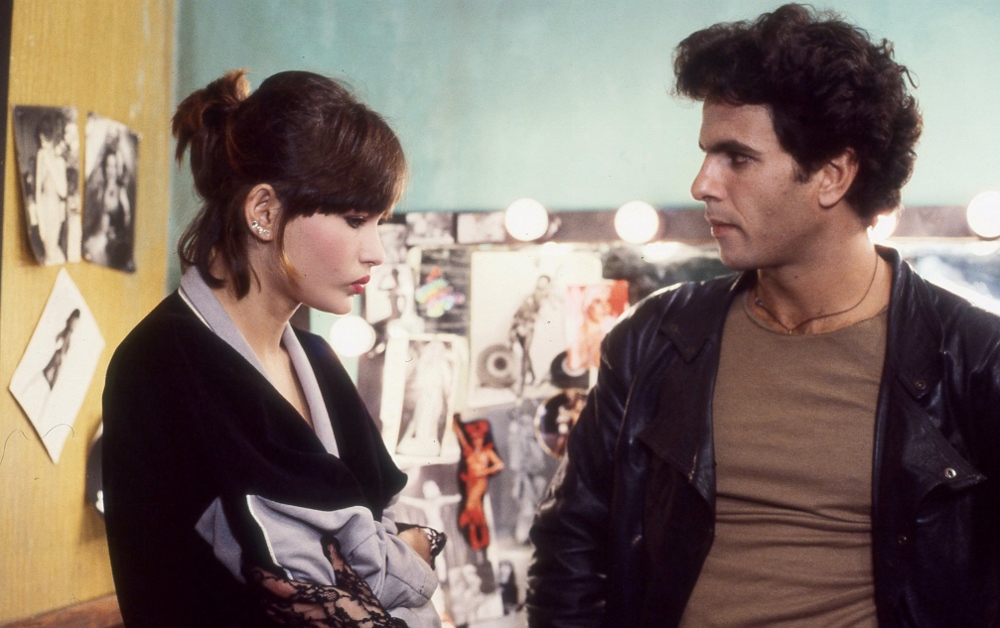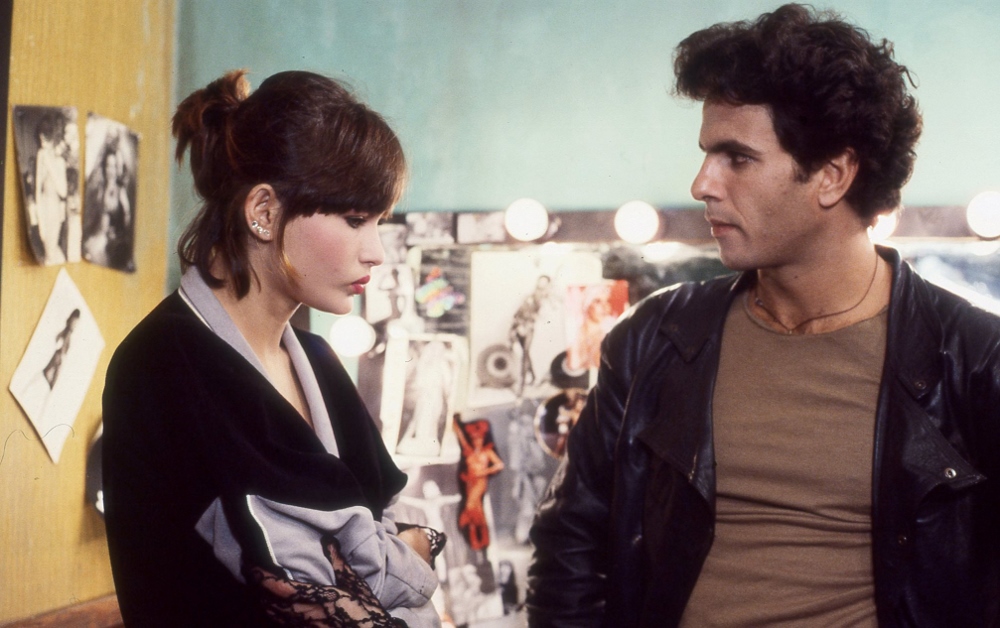 The 36th Jerusalem Film Festival has announced the Israeli films that will be participating in this year's program, with 14 feature and documentary films in competition, as well as seven films screened in the context of the Israeli Panorama program, stating: "Israel's complex reality penetrates contemporary cinema in many ways and forms: black comedies alongside political and cultural biographies; family dramas alongside social cinema; films in which the documentary and the fictional, as well as the personal and national, blend to create new forms of expression. We are proud to present an Israeli program that reflects the bold and uncompromising work of three generations of Israeli filmmakers." The festival will take place from July 25 – August 4, 2019.
One of the festival's impressive and much anticipated annual events is the screening of films digitally restored by the Israel Film Archive at the Jerusalem Cinematheque, as part of their vision to preserve Israeli films in contemporary media format and to make them accessible to the public. This year there will be a gala screening of director Amos Guttman's Bar 51, from 1985. Guttman began making films in the late 1970s and continued until his death from AIDS in 1993. His films stand out for their visual language and their focus on aspects of Israeli society and culture, such as homosexuality and AIDS, that had not been explored in Israeli films.
Short Film Day is a new feature in this year's festival, the product of a first-time collaboration with the Gesher Multicultural Film Foundation. 19 new films will participate in the Shorts competition, and additional clusters of short films will be screened throughout the day. A pitching event and other industry events are planned as well.
Israeli Films at the Jerusalem Film Festival 2019:*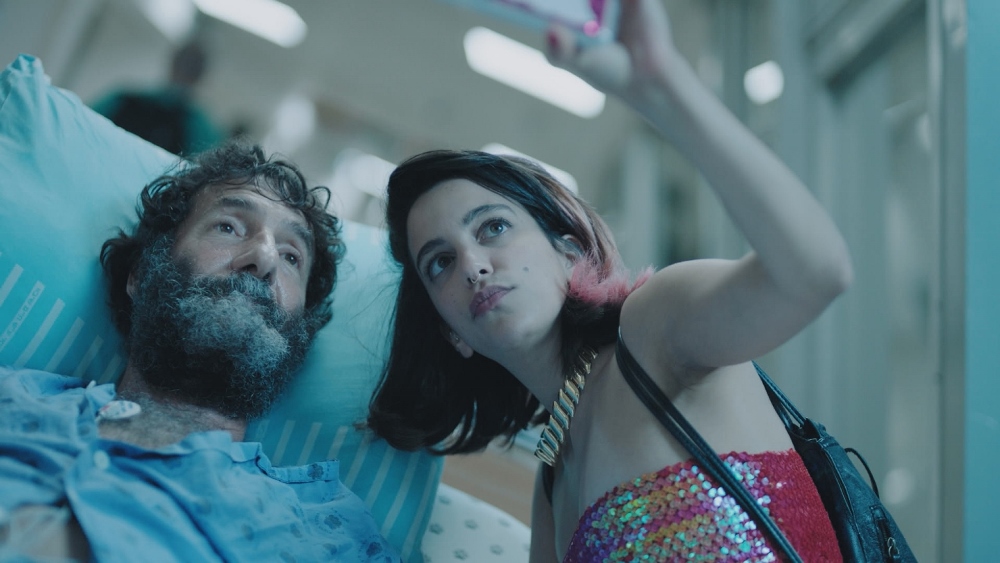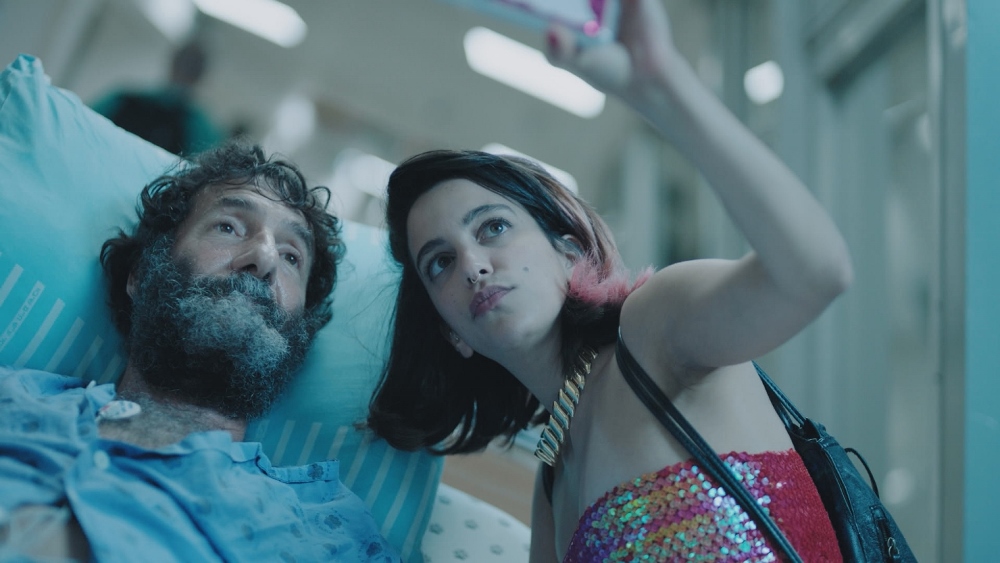 Haggiag Competition for Full-Length Israeli Feature Films
 Chained
A film by Yaron Shani
Producers: Saar Yogev, Naomi Levari, Michael Reuter | Sc.: Yaron Shani | Cast: Eran Naim, Stav Almagor, Stav Patay
A police officer dreams of having a child with his new wife. When two teenagers accuse him of sexual harassment, he is suspended from the force. As time passes, the shame and stagnation expose suppressed dimensions in his personality. Festivals: Berlin
Born in Jerusalem and Still Alive
A film by Yossi Atia, David Ofek
Prod.: Eitan Mansuri, Jonathan Doweck, Roni Levy | Sc.: Yossi Atia | Cast: Yossi Atia, Lihi Kornowski, Alik Shimonov, Itamar Rose, Taishi Tanaka, Ada Bachar, Ana Sgan-Cohen
A dark romantic comedy about Ronen Matalon, a Jerusalem native offering guided tours of famous terror attack sites along Jaffa Road.
That's the Way You Love
A film by Limor Shmila
Prod.: Chilik Michaeli, Avraham Pirchi, Tami Leon, Moshe Edery, Leon Edery | Sc.: Sharon Eyal Azulay | Cast: Hilla Vidor, Yakir Portal, Tom Avni, Florence Bloch, Dov Navon
Tamara gives birth to her first daughter. The change shakes her world, altering the power dynamics in her marriage and sex life. As their intimacy becomes more and more demanding, Tamara is torn between her many roles.
Peaches & Cream
A film by Gur Bentwich
Prod.: Gur Bentwich, Ronen Sagih   | Sc.: Gur Bentwich | Cast: Gur Bentwich, Maya Kenig, Dover Kosashvily, Alon Abutbul, Hadas Ben Aroya, Zahi Grad, Ester Rada
An existential comedy about a neurotic film director whose fear of failure, death, and losing control all surface on the evening his new film is released, creating an unforgettable night – at least for him and his band of eccentric friends.
The Day After I'm Gone
A film by Nimrod Eldar
Prod.: Nimrod Eldar, Eitan Mansuri, Jonathan Doweck, Moshe Edery, Leon Edery | Sc.: Nimrod Eldar | Cast: Menashe Noy, Zohar Meidan, Alon Neuman, Sarit Vino-Elad, Miri Aloni, Claudia Dulitchi, Sharon Hacohen
A middle-aged single father copes with his teenage daughter's wish to end her life. Festivals: Berlin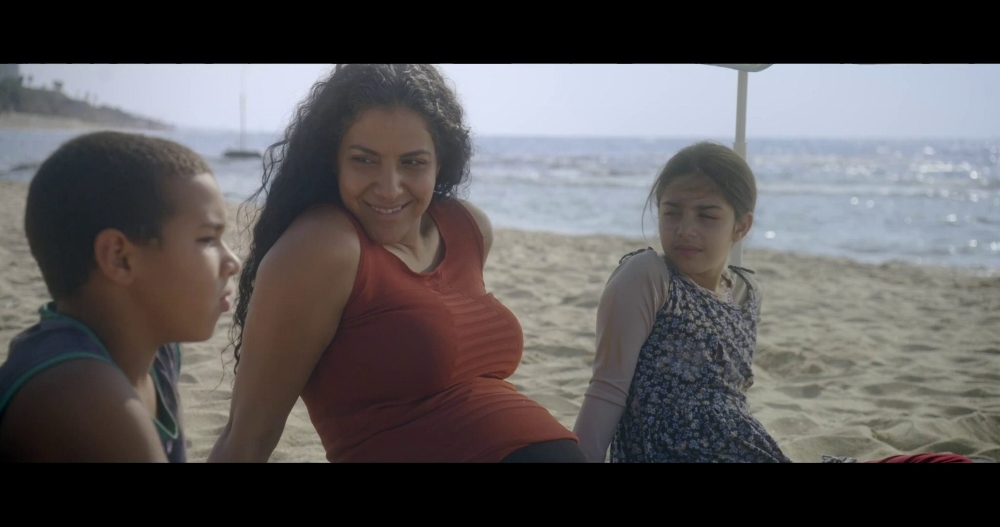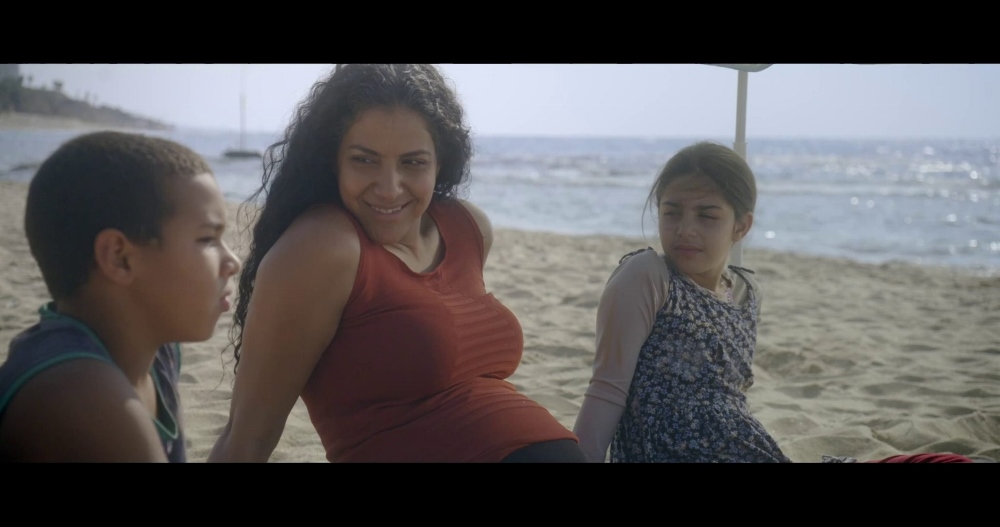 The Dead of Jaffa
A film by Ram Loevy
Prod.: Itai Tamir | Sc.: Gilad Evron, Ala Hlehel | Cast: Yussuf Abu Warda, Ruba Bilal- Asfour  ,Jonny Phillips, Salim Dau, Maya Flamm, Jihad Babay, , Maysa Dau, Alon Dahan, Ori Yaniv Bilal Babai, Coral Zakkak, Khaulah Al Haj Dubsi
Three children from the West Bank are smuggled into Israel. They arrive at the home of George and Rita, Israeli Palestinians living in Jaffa. A foreign film is being shot nearby. When the two stories intertwine, tensions erupt.
God of The Piano
A film by Itay Tal
Prod.: Itay Tal | Sc.: Itay Tal | Cast: Naama Preis, Ze'ev Shimshoni, Andy Levy, Ron Bitterman, Leora Rivlin, Shimon Mimran, Alon Openhaim, Eli Gornstein
Anat, who comes from a family of classical musicians, rests her hopes for fulfillment on the child she's about to have. When her son is born deaf, she adopts drastic measures. Festivals: Rotterdam
Van Leer Competition for Full-Length Israeli Documentary
Spotting Yossi
A film by Kobi Farag, Morris Ben-Mayor
13 years after his death, the great actor Yossi Banai comes to life for one final encore, with a cinematic memoir led by his own deep iconic voice. Pieced together from numerous archival sources – films, plays, radio shows, songs and stage performances – Banai directs the spotlight on to his own image.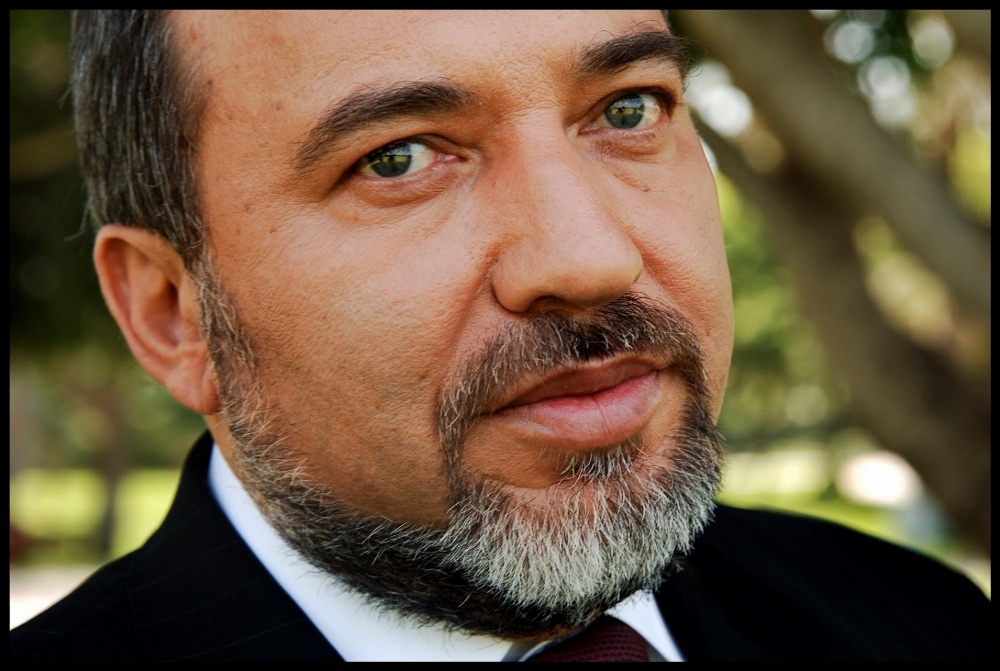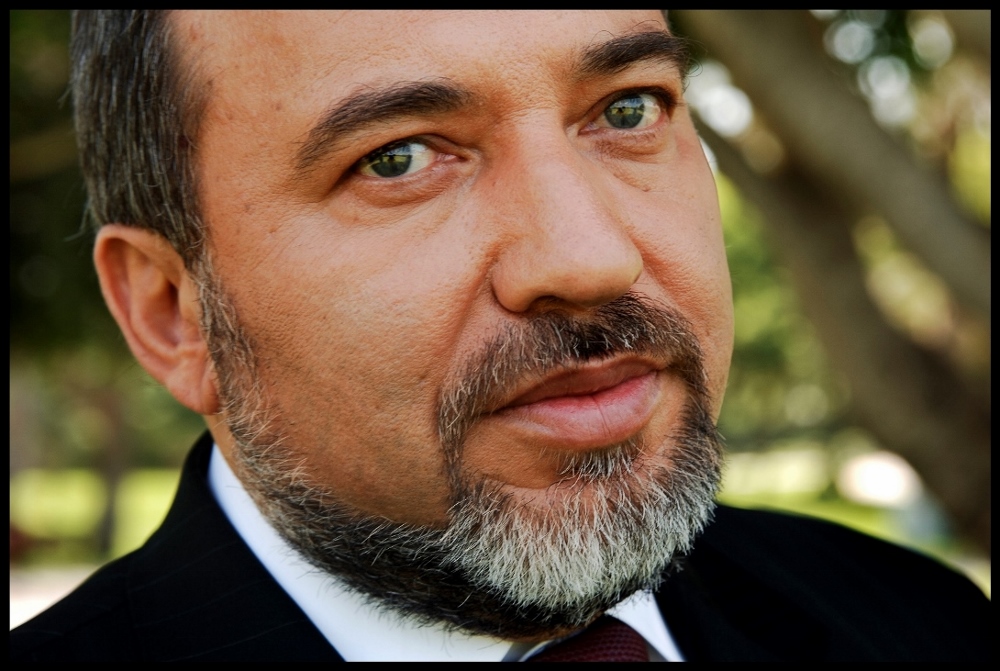 Lieber-man
A film by Nurit Kedar
How did Avigdor Lieberman – who immigrated to Israel without a penny to his name – rise to serve in the country's top political positions, and what does his story reveal about the social changes Israel has undergone over the last two decades?
One Hundred Percent
A film by Yael Kipper, Ronen Zaretzky
The Druze populated village of Beit Jann holds the highest record of high school graduates in Israel and possibly the world: a success rate of 100%. This is their story.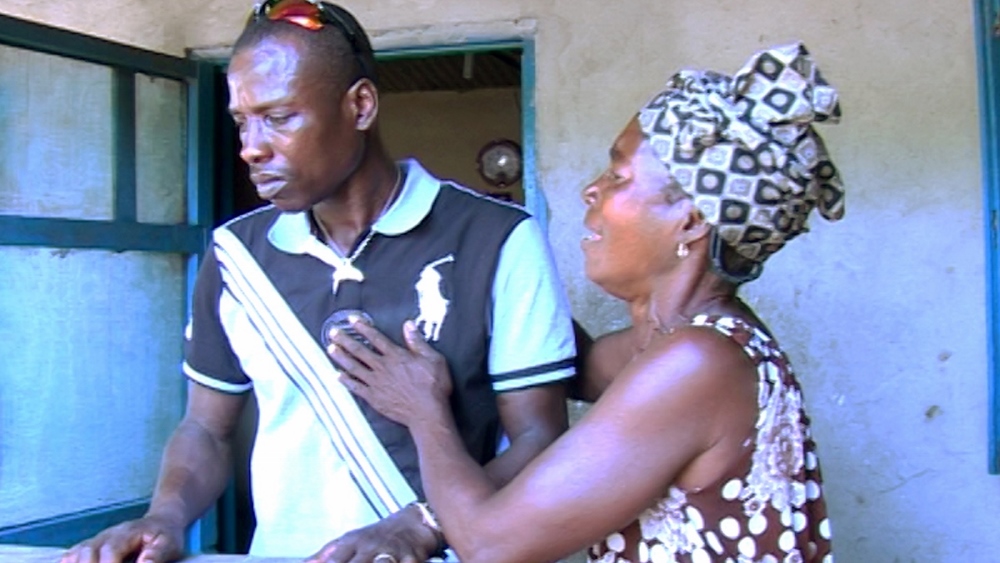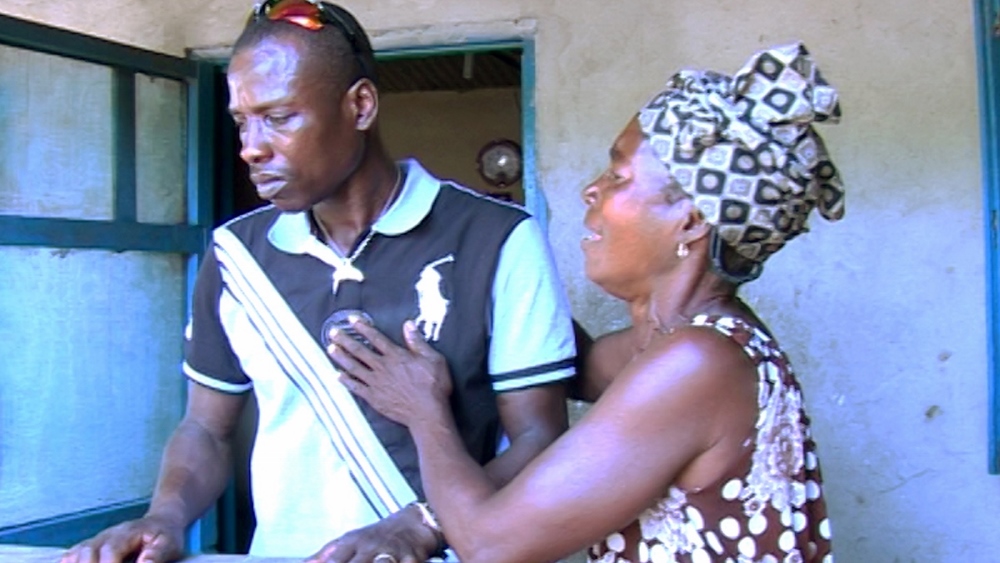 A Fish Tale
A film by Emmanuelle Mayer
Johnny believes in the future of Africa. His wife, Therese, doesn't any more. He dreams of returning home with advanced Western knowledge. When their viewpoints collide, the family's fate is forever altered.
Hassan Arfa Compound
A film by Yoav Gurfinkel
The daily struggle of residents of the Hassan Arfa compound – a neglected enclave in the heart of Tel Aviv – in the process of being demolished. Their battered existence erodes in front of the camera, and like a neglected town in the Wild West – money, principles, and despair meet for one final duel.
 Parano
A film by Ariel Semmel
For the last 24 years, I have been documenting my life obsessively. It all started in 1996, when I was abducted by extra-terrestrials. My name Is Ariel Semmel and Parano is my crazy true story.
The Unrecognized
A film by Anna Oliker
Othman, a young Bedouin man, advocates for urbanization and modernization in the Bedouin community. When he fails to make progress in endless arguments with village men and politicians, he cooperates with his sister to spark a feminine alternative.
Classics
Bar 51
A film by Amos Guttman
Prod.: Enrique Rottenberg | Line Prod.: David Lipkind | Sc.: Edna Mazia, Amos Guttman | Cast: Juliano Mer-Khamis, Smadar Kilchinsky, David Patrick Wilson, Mosko Alkalai, Irit Sheleg, Alon Aboutboul, Ada Valerie Tal
Thomas and his sister leave their hometown for the big city where they frequent a marginal Tel Aviv bar. There, Thomas's love for his sister grows, while she strives to make a life of her own.  A newly restored version of Amos Guttman's radical film.
Festive Restoration Premiere.
Israeli Panorama
Saints Rest
A film by Noga Ashkenazi
Prod.: Amir Harel, Devin Landin,, Noga Ashkenazi | Sc.: Tyson Stock, Noga Ashkenazi | Cast: Hani Furstenberg, Allie Trimm, Dana Ivgy
An Israeli-American co-production about two estranged sisters, reunited for a summer in their Midwestern hometown. The sisters attempt to reconnect while family and career pull them in different directions.
Border of Pain
A film by Ruth Walk
Ruth Walk's documentary examines the dependence of the Palestinian health system on Israel and exposes a complex network of interests and hardships dwelling side by side with the purest of human intentions.
An Ordinary Life
A film by Efrat Shalom Danon, Gili Da­­­­­non
Two women who have escaped the horrors of Africa search for sanctuary in Israel and Germany, where they are forever foreigners. In the face of contrasting immigration policies, this documentary sheds a light on their shared fate.
Swordsman: Gabriel Moked
A film by Shlomit Carmeli, Raphael Carmeli
A documentary portrait of literary editor Gabriel Moked, the enfant terrible of Hebrew literature, who was the first to publish the works of many iconic writers. At 85 he continues to write, publish, and fight his way.
Biba (1977)
A film by David Perlov
This is the story of Biba Israeli, a Yom Kippur War widow who lives in Kfar Yehoshua in the Jezreel Valley. Her husband Uzi's family was twice stricken by grief. This is a personal, human story, narrated by Biba and those close to her, providing a frank, unembellished look at pain and mourning. A newly-restored copy of David Perlov's film from 1977.
Restoration initiated by the Jerusalem Cinematheque – Israel Film Archive, Israeli Film Service, The Perlov Family.
THE LOCATION: JERUSALEM
A Tribute to the Sam Spiegel Film & Television School on its 30th Anniversary
Until the early 1990's, Jerusalem in short and feature films was a void. Since its inception 1989, the JSFS has proposed an alternative to "Tel Aviv cinema." Out of the hundreds of films students shot in Jerusalem, JSFS founding director Renen Schorr selected five films which best portray Jerusalemite characters, locations, and light; set in the neighborhoods of Katamon, Ein Karem, Givat Hamatos, Kiryat Hayovel, and the separation barrier.
Don Quixote in Jerusalem, Dani Rosenberg (2005), Plus Minus, Shahar Cohen (2001), Sliding Flora, Talya Lavie (2003), Tolya, Rodeon Brodsky (2006), Anthem, Elad Keidan (2008)
Van Leer Competition for Israeli Shorts
Touch
Dir.: Nir Berger | 25 min. | Independent| A screen age love story/A love story in the age of screens. Adele, a 17-year-old internet "troll" who enjoys insulting her classmates online, is hit on by a like-minded boy. The flirtation is hindered when he asks to see what she looks like.
Rift
Dir.: Yarden Lipshitz Louz| 21 min. | Sapir Academic College | The power cut in 15-year-old Lidor's home forces her to set out on a journey to restore it, and to re-establish her relationship with her unemployed alcoholic father.
Tranquility
Dir.: Dana Grace Windsor | 3 min. | California Institute of the Arts | In a synthetic meditation space, an empty shell seeks power.
The Listener
Dir.: Omer Sterenberg | 9 min. | The Sam Spiegel Film & Television School, Jerusalem | When an intelligence unit soldier starts to spy after a gay couple, he is lead to confront his own sexual identity.
Impure Animal
Dir.: Omer Sehayek | 23 min. | Bezalel Academy of Arts and Design, Jerusalem | What would you do if you came home one day to find that your dog was missing? A documentary detective story about a young woman looking for her dearest friend.
Oslo
Dir.: Shady Srour| 15 min. | Independent| A Palestinian man is denied entry to Israel for work. After promising his daughter meat for dinner, he cannot come home empty handed. Ziad needs to be creative.
Fogo
Dir.: Tamar Rudoy | 19 min. | Independent | In a punk party on the beach, young May gets to know an older guy and has sex for the first time. Deprived from any kind of emotional support, she falls into a whirlpool of self-destruction.
Image of Victory
Dir.: Adi Mishnayot | 25 min. | The Steve Tisch School of Film and Television, Tel Aviv University | Summer 2014. Uri, an IDF soldier, is shot and wounded in the Gaza war. In the hospital he is welcomed as a hero. Between treatments and high-profile visitors, Uri has to deal with his new status.
Between Times
Dir.: Meir Feldman | 12 min. | The Sam Spiegel Film & Television School, Jerusalem | After secretly getting a driver's license, Israel returns home from his yeshiva. While preparing for Shabbat, he discovers his strict father doesn't intend to let him hit the road.
Bear With Me
Dir.: Daphna Awadish| 4 min. | AKV St. Joost Master Institute | Immigrants leave their home and cross borders for love.
Birth Right
Dir.: Inbar Horesh| 24 min. | Independent| 21-year-old Natasha comes to Israel on an organized trip. When the handsome combat soldier accompanying the group falls for her, tensions with the other girls starts to heat.
Big Cats
Dir.: Rona Segal | 11 min. | Independent| Yehuda Harel is a famous Zoologist in his eighties, an expert for the Israeli desert leopard. Though these Big Cats are considered extinct, he won't stop looking for them.
 Cold Frost & Sunshine
Dir.: Hila Royzenman | 16 min. | The Sam Spiegel Film & Television School, Jerusalem | A lonely librarian in a rough neighborhood has a special relationship with a student on the verge of being expelled. Margherita's poetic world is confronted by reality as she tries to get through to Nehorai.
The Deal
Dir.: Alon Levi| 6 min. | Independent| The unexpected, ludicrous and sometimes comic story of one simple second-hand deal between Bethlehem and Tel-Aviv.
Within His Passions
Dir.: Hillel Rate| 13 min. | The Ma'aleh School of Film and Television, Jerusalem | Shmuel's desire for Chana is full of fear. Wandering the streets at night, he looks for solace.
A Friendly Man
Dir.: Lukasz Konopa| 22 min. | Independent | Greeting Arab vendors, laughing with Polish priests or flirting with a camel – this is just another day in the life of Joza, a humble Jerusalem tour guide with a wild past.
Ashmina
Dir.: Dekel Berenson| 15 min. | Independent | In an impoverished country, rife with contradiction, a young girl is torn by her obligation to her family and the influence of foreign visitors.
Dolor
Dir.: Dotan Moreno| 4 min. | Independent| A Ladino lament song becomes a journey down memory lane, and a poetic farewell to a lost world.
Veil
Dir.: Orit Fouks Rotem | 21 min. | Independent | A pink swan floats across a turquoise pool, against the desert. It's Dana's bachelorette party. A chance encounter with Hamis, an African asylum seeker, will bring the girls to face with an uncomfortable truth.
The Experimental Cinema and Video Art Competition
 In collaboration with Mamuta Art and Research Center.
 Recitative
A film by Shir Handelsman | 5 min. | An opera singer stands on a platform in the sky and sings a Martyr's wish for redemption. His fantasy spectacle creates a counterpoint between human voice and mechanical sounds of other platforms and their movement.
No Vacance
A film by Yaron Attar | 9 min. | Two men drive on desolate roads alongside the hills of the Negev desert, south Israel. The drive, suspends time and freezes it into a cinematic realm. The two drivers come together in a a moment of new possibilities: to stop in the middle of a frozen hybrid space, touching and detaching, borders and their breaching, intent and randomness, masculinity and sexuality, what has been lost and what is created.
We, Work
A film by Ofri Cnaani | 9 min. | In a video that was shot in Mishkan Museum's storage facilities and is juxtaposed with dozens of recorded  'work productivity' interviews, artist Ofri Cnaani is studying the ever-changing tension between the notions of 'Work' and 'We-ness', from the early kibbutz days until the current days of digital nomads and global economy.
These Stones
A film by Gal Leshem | 12 min. | Made in Sofia, Bulgaria, the work deals with local histories as spatial manifestations in the public realm.  Through a series of recorded interviews the work traces the changes in urban landscape which took place in the city over the last decades. The interviews serve as the starting point for an exploration of both personal and collective memory in a post soviet society. It unpicks the complex relationship between national identities, the commemoration of historical narratives and the public debate around monuments within this particular context.
Invasive Species Museum
A film by Ora Ruven | 14 min. | The museum suggests that the human being is an invasive species. The species in the museum are realistic, such as the little fire ant, the African Frog, and inventive as Ideum Propagate, Alpha Homo sapiens, Alpha Femina Sapiens. The museum suggests that invasion is a natural phenomenon
Farhud
A film by Yotam Menda Levy | 8 min. | A microbe. A Peacock. A single photo and faint memory,
This video tries to echo images from the Farhud, the terrible day of the Jews of Iraq.
Dreams of Elsewhere
A film by Naama Shohet | 13 min. | A documentary-animated film in five chapters. Fragments from the relationship between Sary and Naama, an Arab and a Jew living together in Jerusalem, and the obstacles that they face.
Saluki
A film by Tzion Abraham Hazan | 11 min. | At the end of a meal at the kibbutz dinning hall, a table becomes a battle field. Leftovers of food and tableware are used to reconstruct a painful event of the past, four men share a memory from years ago in Lebanon

The Alex Bernstein Grant for an Outstanding Student Final Project- 2018 Award
Mada Russia
Dir.: Lina Holopov | 45 min. | Independent | A portrait of a mother and daughter, and the connection lost on their way from Russia to the Promised Land. Home videos piled up in the closet tell a story of 23 years.
*Information on films and accompanying texts provided by the Jerusalem Film Festival