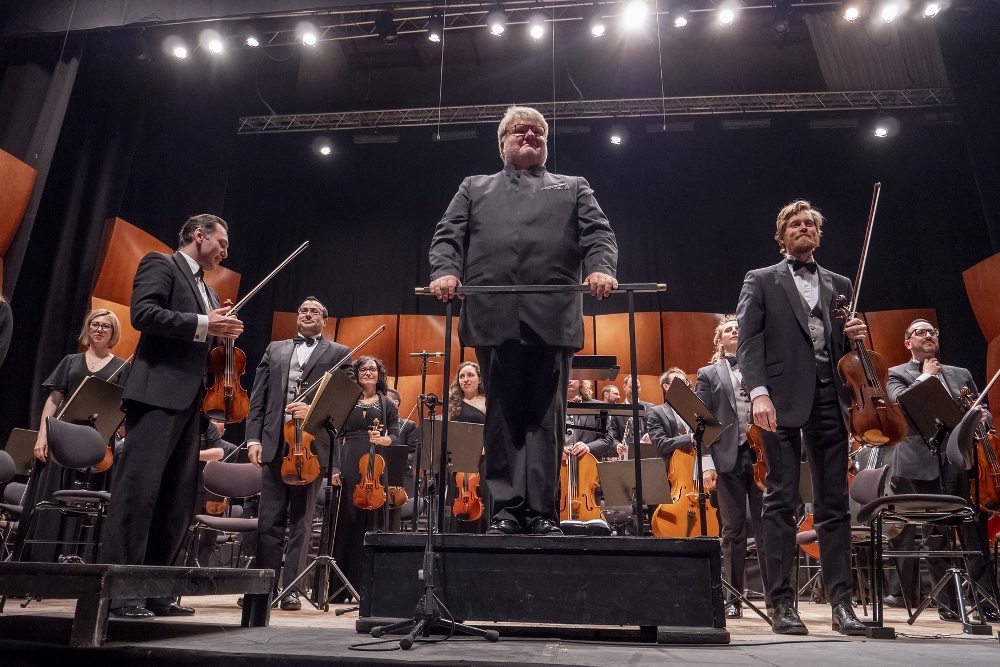 The 2019 Wandering Music Stars Israel Music Festival and Tel Aviv International Piano Competition will take place at Tel Aviv University's Buchmann Mehta School of Music from September 8 – 17, 2019, initiated by cellist and conductor Maestro Dmitry Yablonsky, the festival's Artistic Director. The 5 best participants of the competition will be invited to participate at the Malta International Piano Competition 2021, within the framework of the "Malta International Music Festival".  48 pianists from around the world will be arriving in Tel Aviv to participate in this first edition of the Israeli competition, produced by the Buchman Mehta School of Music in cooperation with the European Foundation for Support of Culture (EFSC). Concurrent with the competition, the Wandering Music Stars Festival will present a series of 7 festive concerts under the artistic direction of Maestro Dmitry Yablonsky, with concerts in Tel Aviv and Jerusalem.
The competition in Israel is one of 14 competitions to be held from 2019 – 2020, culminating in the Malta competition in 2021, where the top five from each country will compose the 70 finalists. The first competition was held in Hamburg, Germany, and Israel is the fifth stop on the way to Malta. All the competitions are held with the support of the EFSC, whose President is Mr. Konstantin Ishkhanov.
The competition will take place in four stages. The first stage will take place from September 8 – 10, with the participants performing a 25 – 30 minute recital. Twelve participants will go on to the second stage, taking place from September 12 – 13. They will perform an hour-long recital, in which one piece is compulsory. Six participants will be selected for the third stage, the semi-final on September 15, in which they will play a full concerto, accompanied by a second piano. In the final stage, which will take place on September 16 at the Israeli Opera, the three finalists will play the concerto they performed in stage three, accompanied by the Jerusalem Symphony Orchestra, conducted by Artistic Director Dmitry Yablonsky. Concert ticket information may be found on the Buchman Mehta School of Music subscription website, or write to tauconcerts@gmail.com, or call: 03-6407047.
The first concert of the Wandering Music Stars Festival will take place on September 11th in the Henry Crown Auditorium of the Jerusalem Theater, and on September 15th at the Israeli Opera – Tel Aviv Performing Arts Center. Maestro Dmitry Yablonsky will conduct the Jerusalem Symphony Orchestra with special guests clarinetist Paul Meyer and pianist Alexander Ghindin. The program will include: Mussorgsky's Night On Bald Mountain and Pictures at an Exhibition, as well as CM. von Weber's Concertino for clarinet and orchestra, and two works by A. Shor. The full list of concert dates and musical programs may be found on the Wandering Music Stars Festival website in English.