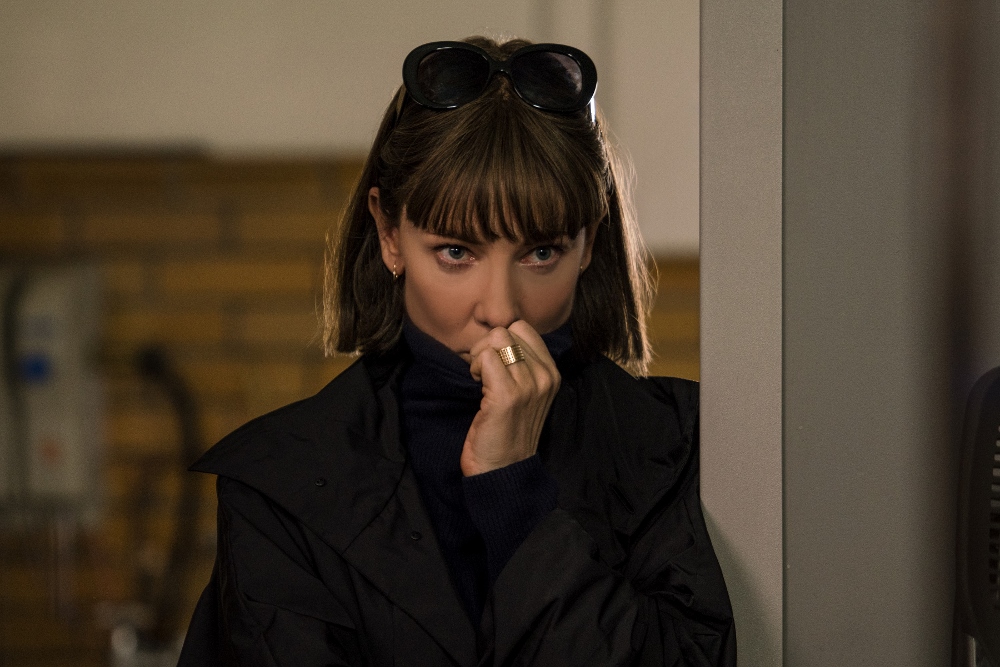 Icebergs in August make me happy, and Cate Blanchett has a gift for imbuing characters with a mesmerizing, if slightly menacing, allure, so Where'd You Go, Bernadette, Richard Linklater's adaptation (with co-writers Holly Gent and Vincent Palmo Jr.) of Maria Semple's clever, intriguing novel, caught my attention from the start. As I had read the book, I'd been waiting for this film. Blanchett brings the mysterious Bernadette to vivid, quirky, life, revealing the vulnerability beneath the caustic veneer. As Semple's novel is told through a collection of emails, memos, faxes, transcripts and text messages, there is an inevitable loss of the book's multiple perspectives, as well as a measure of the suspense – after all, seeing Bernadette in a kayak among the icebergs, is a rather clear indication of her whereabouts.  Yet Linklater's strength as a director is in depicting the rough terrain of the emotions, exploring the mystery of who we are, where the events and choices of our lives take us, and who we have become. Where'd You Go, Bernadette does not have the epic heft of Boyhood, nor, as the adaptation of a comic novel, does it aspire to such. Life and relationships are represented as more complex in the book; there is more suffering, fewer neat resolutions. The film is a fun romp, a trenchant look at privileged Americans in their natural habitat, with wonderful design; Cate Blanchett in exuberant, sharp-tongued, neurotic splendor; an exciting debut from Emma Nelson as Bernadette's daughter Bee; and along the way it touches on some poignant truths.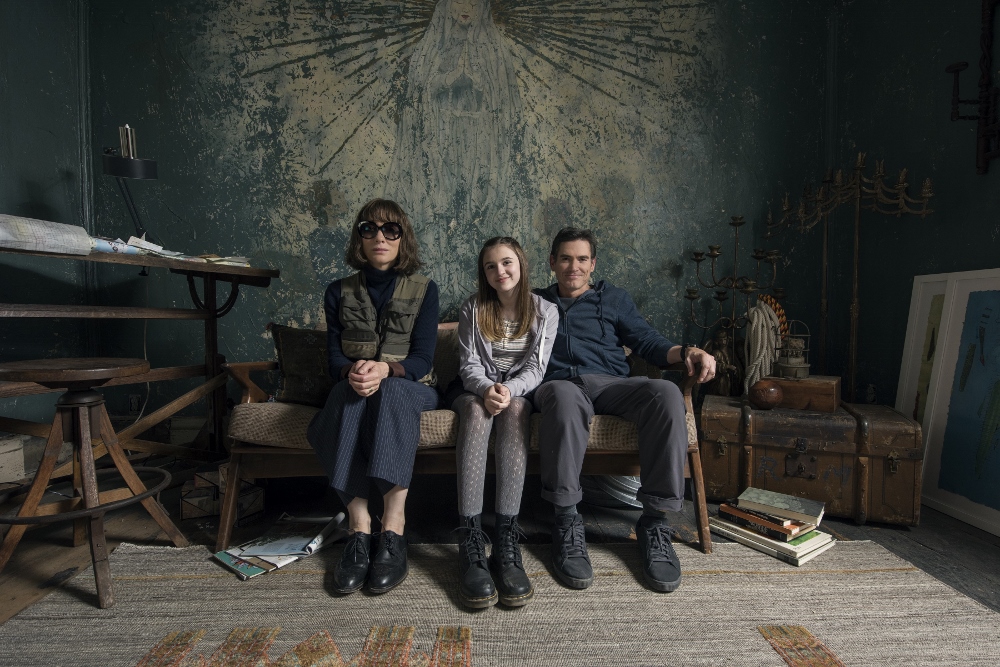 Bernadette Fox is a middle-aged woman living in Seattle with her super-smart, handsome Microsoft engineer husband Elgin Branch (Billy Crudup) and their teenage daughter Balakrishna (Emma Nelson), known as Bee. A former promising architect, Bernadette now spends her days lackadaisically (if very creatively) renovating the huge, falling-down, building that is their home, and parenting Bee, while keeping her distance from the other moms and nurturing an articulate hatred for pluviose Seattle. Actively resisting the conformity demanded by the affluent community in which they live – represented in an admirably less-is-more performance by Kristin Wiig as neighbor and fellow mom Audrey –  and the progressive Galer School which Bee attends, Bernadette stands out, and not in a good way.
Ever since leaving Los Angeles and her architectural career for Seattle twenty years ago, Bernadette has retreated almost entirely from the rest of the world. Is she agoraphobic? Depressed? Where did you go, Bernadette, and why? A series of events leads to an escalation of Bernadette's eccentricities, making for some zany plot twists. Yet the human mysteries of relationships and identity are revealed in the smaller moments of the film, and the attentive viewer will find those clues, much as Bernadette reveals a tender green shoot of blackberry emerging from under a rug. Bernadette's descriptions and expressions of frustration are inventive and funny, with a tendency towards hyperbole and rapier wit. Anyone who has ever been seasick will enjoy Bernadette's definition of "nausea plus losing the will to live." Yet an extreme loneliness shines through the elegant, eccentric veneer.
Emma Nelson is endearing as Bee, a very grounded, adventurous teenager, and her scenes with Bernadette reflect the strong connection between a mother and daughter, who not only feel deeply, but understand one another as individuals, and know how to have fun together. One unsolved mystery is how Bernadette's husband, Elgin Branch, has managed to be so unaffected and emotionally detached from his wife's suffering over the past twenty years. His concern, such as it is, comes from a very patronizing perspective: noting her issues (such as her hatred of Seattle), yet not according them any serious consideration. In one particularly poignant moment, Bernadette and Elgie (as she calls him) are out on a rare dinner date. As she shares her articulate acerbic thoughts with him, he responds with a look of concern and asks: "Do you want to talk to someone?" Cate Blanchett makes the most of this moment, as Bernadette flashes a smile at once full of seductive mischief and a trace of sadness, saying, "I'm talking to you."
Where'd You Go, Bernadette?
Director: Richard Linklater; Screenplay: Richard Linklater, Holly Gent, Vincent Palmo Jr.; Cinematography: Shane F. Kelly; Editor: Sandra Adair; Music: Graham Reynolds; Cast: Cate Blanchett, Billy Crudup, Kristen Wiig, Emma Nelson, Judy Greer, Laurence Fishburne, James Urbaniak, Steve Zahn, Megn Mullally, Troian Bellisario.