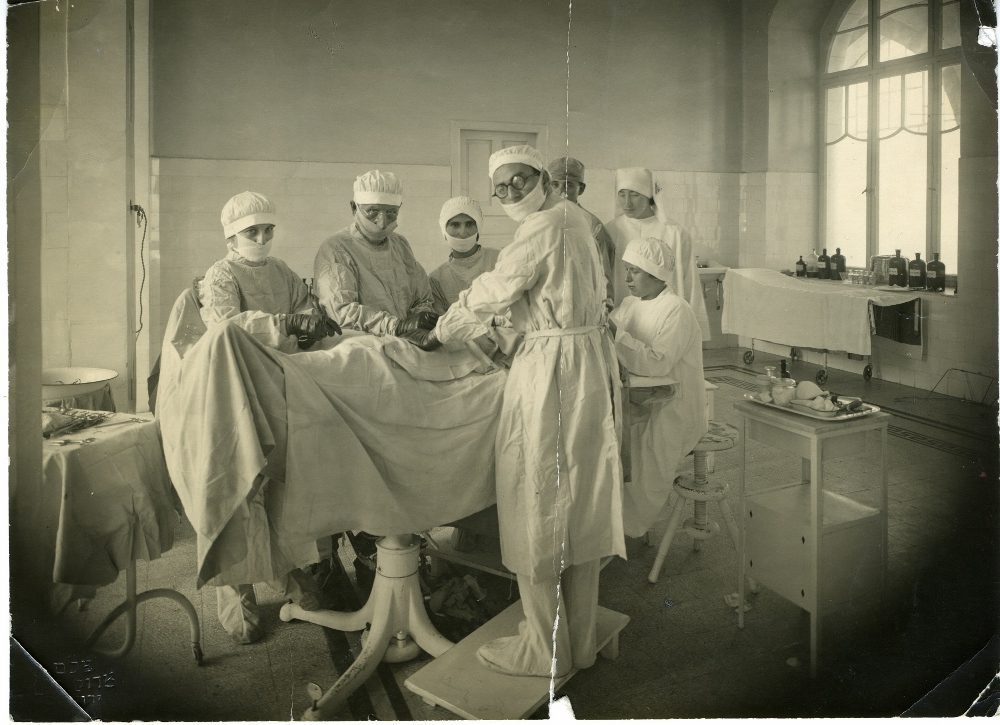 Manofim – Jerusalem Contemporary Art Festival will open on October 29, 2019, launching Jerusalem's exhibition season. Now in its 11th edition, Manofim will present 5 days of exhibitions, art and music events throughout the city from October 29 – November 2, 2019. An independent grassroots initiative, Manofim was founded and is run by two Jerusalem-based artists: Lee He Shulov and Rinat Edelstein. The festival's central exhibition will be Nurse, Nurse at Bikur Cholim Hospital, Jerusalem. Opening night will feature the performance Rescue by Public Movement.
The full program and tickets are available on the Manofim website (in English).
I'm excited about The Mixer – a site-specific program of events that mix art and music, directed by Ram Mizrahi Spinoza (RAMZY). Here's the full lineup for The Mixer:*
Magi Hikri featuring AvevA
Wednesday 30.10.19 at 21:00, the Van Leer Institute
Performance inspired by the sounds of Hikri's childhood in Kerem HaTeimanim, from Yemenite prayers to classical Iraqi music. Original materials and adaptations to the greatest Arab singers. Featuring AvevA, a singer-songwriter who combines traditional Ethiopian sounds and soul.
Uriel Herman featuring Liron Amram
Thursday 31.10.19 at 20:00, Ticho House
Uriel Herman has been taking over the world with his piano, combining original pieces with covers of David Bowie and Mordechai Zeira's songs. Herman will feature Liron Amram, who mixes Arab violin and Yemenite flavor with pop, rock, disco, and electronic music.
ANGATA featuring Gili Yalo in collaboration with Mama Africa Festival
Friday 1.11.19 at 13:00, Meir Davidov Garage
Angata (Itay Reznik and Omer Keinan) synthesizes African harmonies, sounds and percussion with electronic music. The show features Gili Yalo who creates groove adaptations to Amharic songs in a contemporary, opulent, and intelligent production. The event will open with a West African dance workshop accompanied by drummers, led by Yael Sharoni – a teacher and one of the prominent figures in the Israeli scene.
Musica VeSheket's Pulkes featuring Eyal Talmudi
Saturday, 2.11.19 at 21:30, Jerusalem Cinematheque
Pulkes plays world music under the direction of Eyal Talmudi – a sax, clarinet, bagpipes, and piano player, composer and musical producer. Together, they take the listeners on a journey that begins with Bulgarian tunes, continues with Greek and Hasidic harmonies, and culminates with Italian rhythms.
*texts and information provided by Manofim.