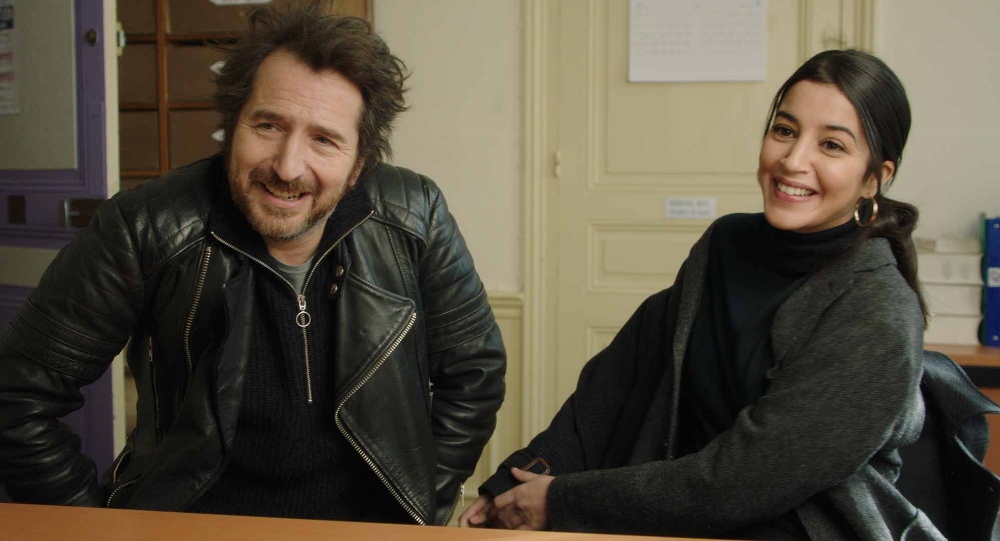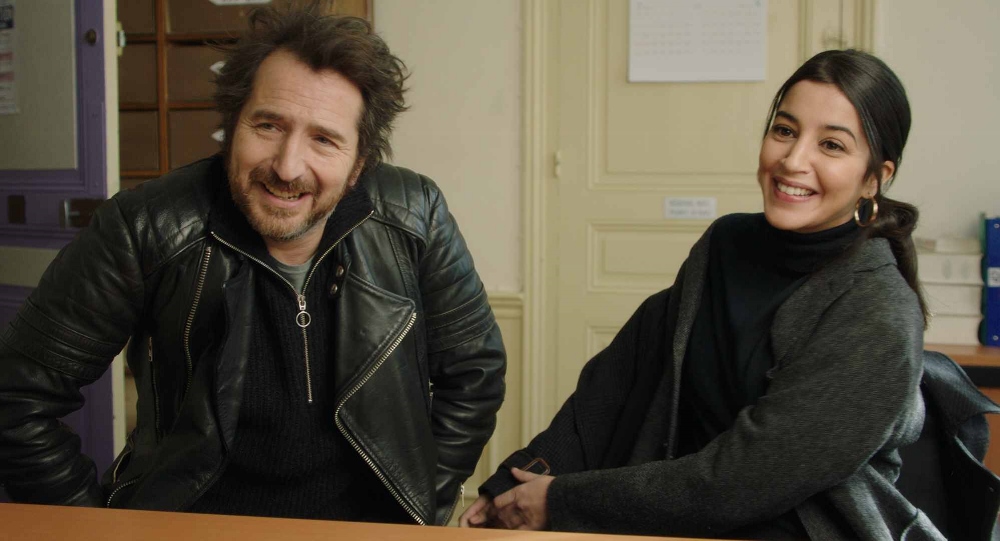 Equality, like many other lofty ideals, sounds good: instead of a society composed of "haves" and "haves not" – why not divide the pie equally? The problem is that in order to achieve equality, those with a fat slice of pie à la mode will have to give up some of what they have, and that is a less appetizing thought. We all want our pie.
La Lutte des Classes (Battle of the Classes), directed by Michel Leclerc, is infused with humor as it takes an honest, sensitive and intelligent look at one of the most crucial issues confronting many communities today: the dire state of public education and the growing trend among families with means to send their children to private schools. Although the film is set in France, in Bagnolet (in the eastern suburbs of Paris), the situation it describes is one to which many can relate. Sofia (Leila Bekhti) and Paul (Edouard Baer) decide to sell their Paris apartment and move to Bagnolet, where Sofia, a lawyer, grew up. Paul, whose claim to fame is a now defunct punk rock band, is still vigorously rebelling against the system at every turn, while Sofia is more of a pragmatist. Cut to five years later, the couple are happily immersed in the neighborhood with their adorable son Corentin (Tom Lévy) known affectionately as Coco, and Manon (Mona Berard) Paul's teenage daughter who clearly has inherited the gene for vociferous protest, telling them "you talk the talk, but you don't walk the walk." Working in the community garden, having friends over for dinner, their fidelity to ideals is easy over a glass of wine, but can Sofia and Paul sustain their belief in the public-school system when their beloved Coco attends a school that is run down, struggling with severe budget cuts, whose teachers are unable to cope with an increasingly disruptive and sometimes violent student population?
Diversity is wonderful as a slogan, but living that dream means having to get along with people who disagree with you. As the parents of Coco's friends shift their children to a private school, Sofia and Paul remain determined to stand by their beliefs. But Coco is the one who must live with the consequences. Taunted by the other children who tell him he is destined for hell because he is a non-believer, Coco is deeply unhappy at school. Sofia and Paul are thrown into a storm of conflicting thoughts and feelings.
Leclerc imbues the exploration of these issues with honesty and humor, letting his characters shine in all their human quirkiness, contradictions, and warmth. There are many aspects to this story and situation, and even the secondary characters are presented with respect and given their due regard, never slipping into clichés. Leila Bekhti is a vibrant and strong presence in the film. Sofia is the neighborhood girl who made good, she embraces Bagnolet in a way that Paul cannot, yet she too is now somewhat of an outsider in the place that was her childhood home. She has changed, and the neighborhood has changed as well. Rebel Paul with his eyeliner and provocative attitude has a tendency to privilege theory over practice, yet Edouard Baer invites one's empathy as he portrays Paul's vulnerability. Ramzy Bedia is hilarious as the incredibly optimistic school principal Bensallah, as is screenwriter Baya Kasmi as the well-intentioned yet rather helpless teacher Mlle Dellamare.
La Lutte des Classes lets people and circumstances appear in all their complexity, delivering incisive social commentary and never glossing over difficult issues such as discrimination or bullying, yet just as much due diligence is given to the resilience of the human spirit, and the power of optimism, love and hope.
Director Michel Leclerc will be a guest of the festival.
La Lutte des Classes (Battle of the Classes)
France/2019/1h43min/French with English and Hebrew subtitles
Director: Michel Leclerc; Screenplay: Leclerc, Baya Kasmi; Cinematography: Alex Kavyrchine; Editor: Christel Dewyntr; Cast: Leila Bekhti, Edouard Baer; Ramzy Bedia; Tom Lévy; Baya Kasmi; Eye Haidara; Oussama Kedam