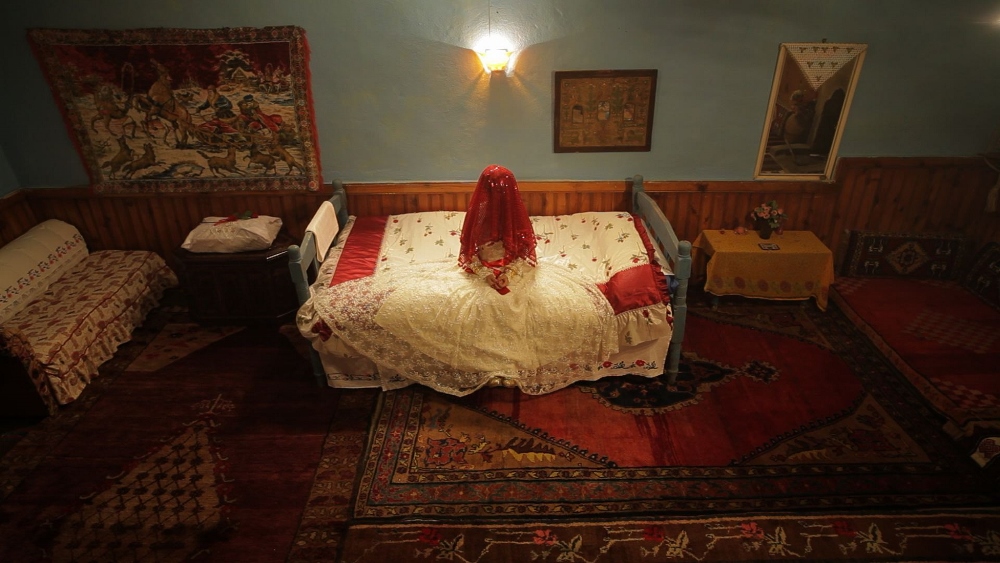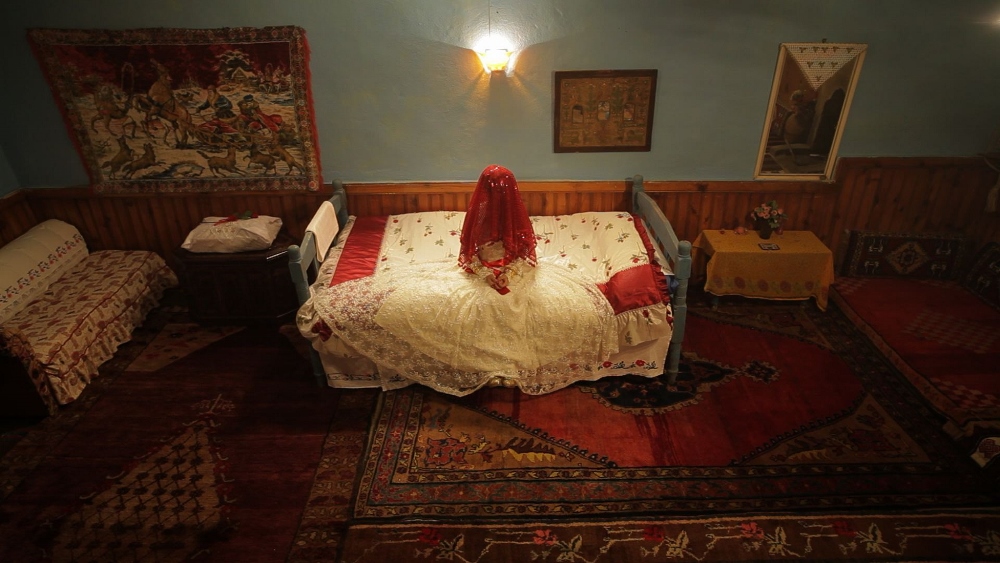 Night of Silence, written and directed by Reis Çelik, quietly takes its time to unfold, as it takes the viewer into the most private of rooms, the wedding chamber. Yet it is well worth the wait, as it offers a perspective onto the workings of a culture and the intricacies of gender roles. Taking place over the course of a single night, time itself is a central motif in the film, from its opening scene in a snow-covered cemetery, the place where one cannot deny the power of time. Time has also taken its toll on middle-aged Damat (Ilyas Salman), who has come to pay his respects at two graves. He has lost so much time, having spent most of his life in prison. Now, newly released, he has returned to his village, where his family has arranged a marriage for him.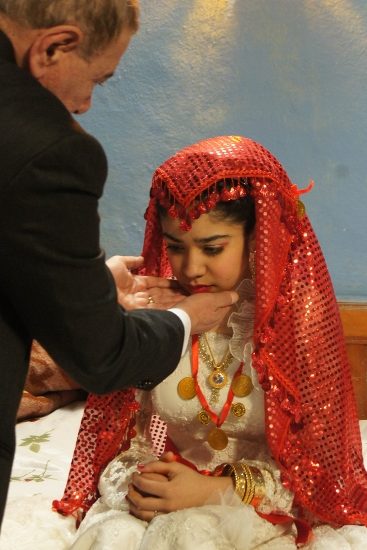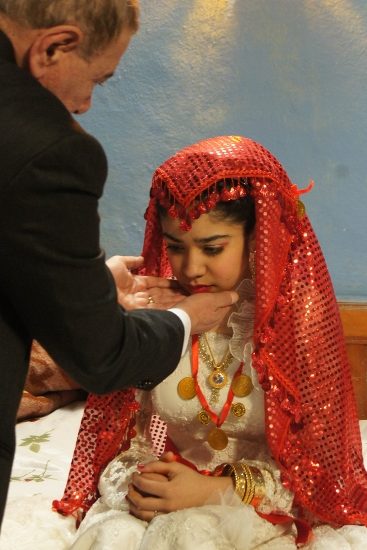 The bride, Gelin (Dilan Aksut), is first seen only in part, her white dress is encircled by a red sash. One does not see her face, covered by a red veil, yet as the voices of the villagers surround her, one does see the events from her perspective too, through a veil. She is led into the wedding chamber by an older woman who instructs her in the rules governing her new life, for she is part of their family now, and her future begins in this room: "Whether your husband beats you or curses at you, you can't leave…This is your home."
Sitting on the bed, waiting for her bridegroom to enter, she looks at her hands and her glittering shoes. Although her face is hidden, her movements suggest that she is very young. Her fear is palpable, and knowing that Damat is several decades older than his bride, Gelin elicits one's sympathy even before her face is revealed. Once the veil is lifted, her lovely features are those of a girl no more than fourteen years old, in many cultures still considered a child. Damat enters, and from this moment on, the film takes place within the boundaries of the room, between the groom and his child bride. If the situation suggests an obvious direction to the plot and one's empathy for the characters, note that Çelik confounds expectations here, and takes the film on an alternate route.
Nuanced performances from Ilyas Salman and Dilan Aksut make this two-hander a compelling and moving film. As Damat and Gelin reveal more of their characters through their words and actions, one comes to know them, and understand the constraints of a culture that limits and binds them both to certain prescriptive roles and destinies. The pared-down, minimalist aspect of the film gives it an almost documentary feel, as if a hidden camera could observe what takes place between two such ill-matched people behind closed doors. The sense of claustrophobia works on the viewer's sensibility, enhancing one's experience of the film's themes. Çelik explores the complexities of the circumstances and characters, evoking the power of myth and legend, with references to Shahraman and a trace of Schehrezade in Gelin's strategies for coping with her fear. A Night of Silence is a sensitive, intelligent film, made with compassion and an understanding of the ways that culture and community bind and shape identity and destiny.
Night of Silence (Lal Gece)
Turkey/2012/90 min/Turkish with English subtitles