A mesmerizing beauty and exhilarating energy flow through Serenity, composer and drummer Yogev Shetrit's new album, released on December 7, 2019. Drawing on traditional North African music, Gnawa, and Andalusian music from his Moroccan heritage, composing on the piano and working from a place of connection, freedom and surging creativity, Shetrit feels at home in myriad genres, including contemporary jazz, funk, and hip hop. Dazzling, playful, and endlessly inventive, he is a brilliant drummer, whose incandescent performances evoke a feeling of wonder and the thrill of the unexpected.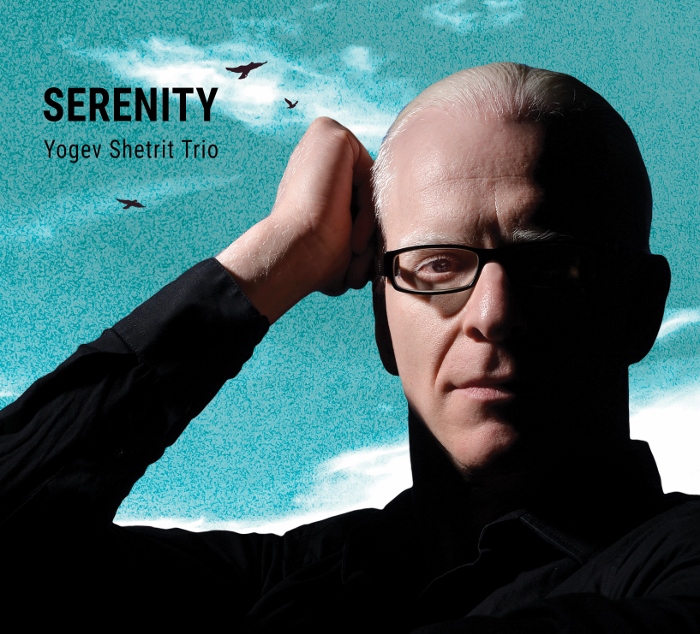 Serenity is grounded in deep roots and from there it soars. Shetrit's debut album, New Path, was released in 2016, and opened with Ayala, written for his daughter. Continuing that tradition, Serenity opens with Eviatar, a playful, vivacious piece written for his son. Beginning with a song-like melody on piano, performed by Moshe Elmakias, there is a joyous sense of exploration in Eviatar, that reaches into the unknown, returning ultimately to its original phrase, and experiencing it differently.  Meni Welt is featured on bass in Guatemala, a quiet, almost meditative piece in which an underlying, engaging rhythm connects with the melody in an intriguing manner.
The third track Ana Farach Bikum revels in the undulating sound of its Moroccan influences. The title is a Moroccan phrase that means 'we are glad that you are here'  and refers to the collaboration on this piece, which began as a trio with Moshe Elmakias on piano and Avri Borochov on bass, and hosts Amir Alaev on kanun and doira, Aviva Alaev on violin, Matan Caspi on darbuka, and was co-produced with renowned singer Mike Karuchi. Opening into seductive rhythms and swirling melodies, it transports the listener to faraway places, swaying and clapping along with the beat. Hopes opens with a happy, uplifting melody on piano, that takes on a warm depth with Avri Borochov on bass. It's an invitation to smile.

At the center of the album, tracks 5 and 6, communicate its essence. Aba means father in Hebrew, and Aba Intro, evokes the feeling of traditional Middle Eastern Jewish melodies in the arabesque ornamentation of its sound, with Harel Shahal's clarinet floating over the piano, played by Stav Goldberg, and percussion by Yogev Shetrit. The following track, Aba, emerges from there, and takes those feelings to a place of exploration, where memory, love, and discovery meet. Daasa ventures out into the realm of Yemenite music, with its insistent rhythm reverberating with the footsteps of the Yemenite dance for which it is named.
The sole exception in this album of original music, is Shetrit's arrangement for Consuelo Velàzquez's Bésame Mucho. Written in 1940, when its composer was just 20 years old, it has been sung and covered by many musicians over the years – this version infuses its romantic Latin rhythms with a Moroccan beat. African Desert is wild, playful, and exultant in its freedom. Serenity, the album's title track, begins in quiet calm, with a sense of space, and a depth to its quiet. At times the music generates a feeling of solemnity, as the music transports the listener to realms of imagination and reflection. Ever elusive, one must travel far, through tempests of feeling, to find this serenity.
Serenity is available for digital download on Yogev Shetrit's website. https://www.yogevshetrit.com/
Serenity Album Release Concerts:
Tuesday, December 10th at Hadir – the bar at Hansen House, Gdalyahu Alon 14, Jerusalem. Doors open at 21:00, admission free. Link here to the facebook event.
Wednesday, December 11th at Shablul Jazz, Carlebach 23, Tel Aviv. Doors open at 20:00, show at 21:00. Tickets are 80 NIS in advance/90 NIS at the door. Link to facebook event here. Tickets may be purchased from Shablul Jazz via this link: https://is.gd/9sX85z