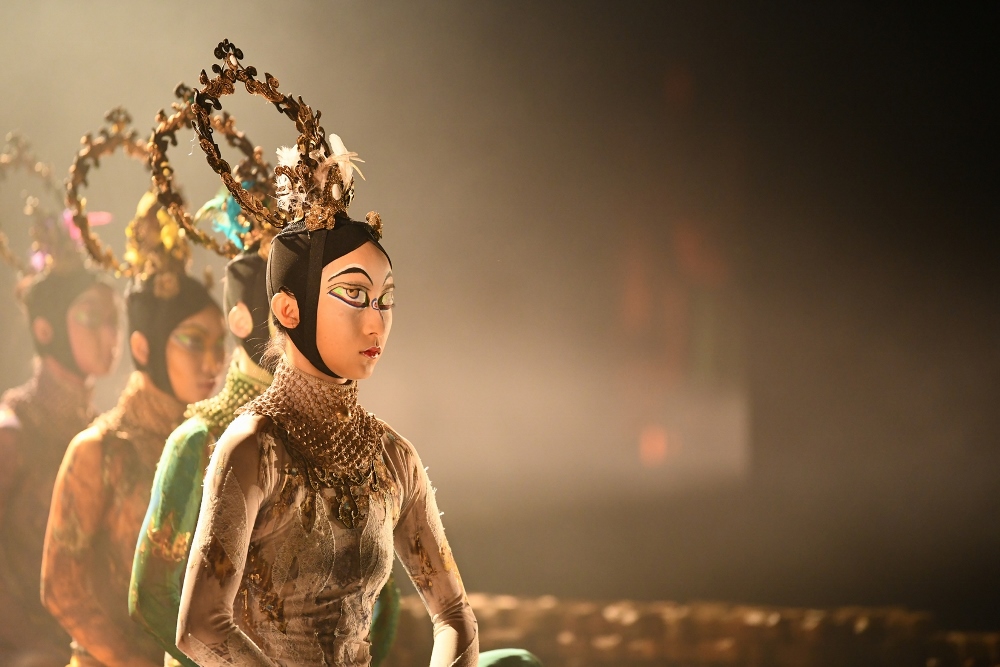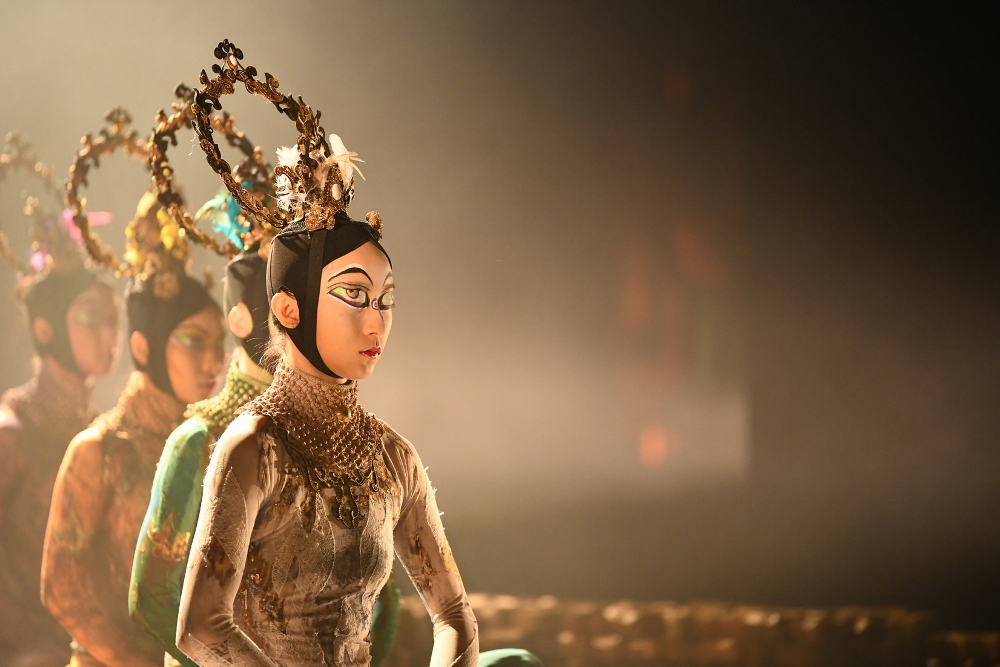 ***Important Update*** Due to the recent outbreak of COVID-19, the performances scheduled for February 2020 have been postponed to July 16 – 19, 2020.
Renowned Chinese choreographer Yang Liping returns to Israel with a new work, her personal interpretation of Igor Stravinsky's Rite of Spring. Her visually stunning and dramatic Under Siege was performed at the Israeli Opera in April 2018 (read the full review here). The current work, a Peacock Contemporary Dance Company production, is influenced by Chinese and Buddhist culture, with original compositions inspired by traditional Tibetan music augmenting Stravinsky's score, and sets created by Oscar-winning designer Tim Yip (Crouching Tiger, Hidden Dragon). Yang Liping's Rite of Spring will be performed as part of the Israeli Opera Dance season with four shows from February 5 – 8, 2020.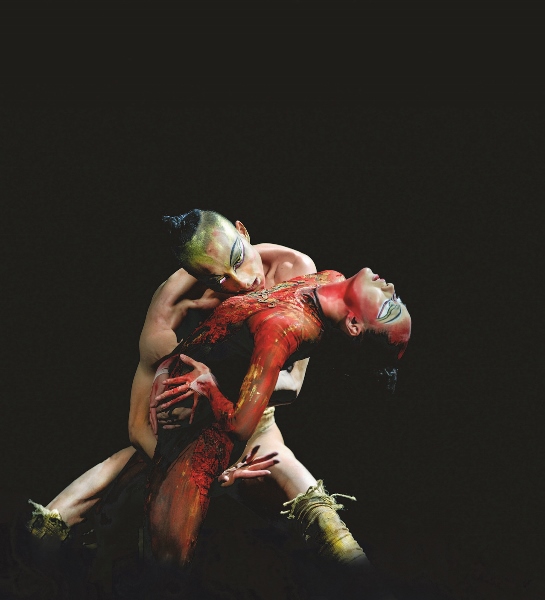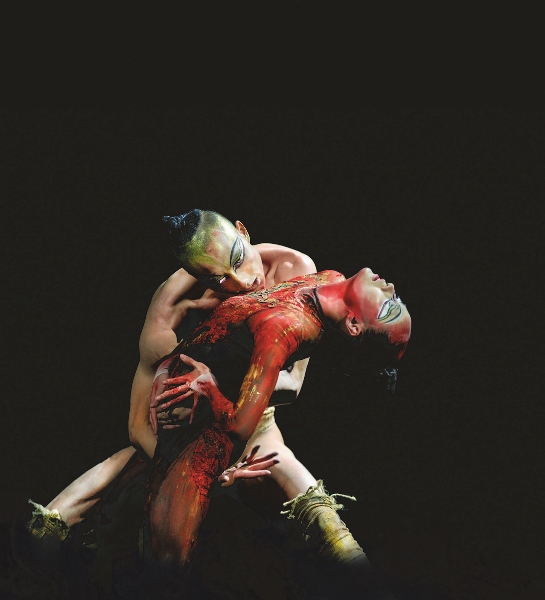 The narrative of pagan ritual sacrifice is re-envisioned in Yang Liping's work through Buddhist philosophy, reflecting the cyclical nature of life, death, and rebirth. In this new narrative, the protagonist is not chosen by others, she chooses to sacrifice herself for the good of others, for the sake of her community. Tim Yip, who previously collaborated with Yan Liping on Under Siege, has designed the set for this work employing the symbols and aesthetics of Buddhist culture. A Tibetan monk arranges Chinese symbols made of gold foam onstage – the six-character mantra "om mani padme hum".  The monk creates a mandala from colored sand, which, as according to tradition, once completed, is destroyed. The imagery reflecting the theme of rebirth, and the cycle of life and death. The work is divided into three parts, with the second part set to Stravinsky's Rite of Spring, while the first and third parts are set to original compositions by Xuntian He. Yang Liping's Rite of Spring premiered in Shanghai, and has since been performed in London, at the Edinburgh Festival, in Moscow, and Australia, as well as throughout China, to critical acclaim.
Yang Liping is a member of the Bai ethnic group, and comes from the Yunnan province. Her talents as a dancer were noted at a young age, and she became a member of the Yunnan Xishuangbanna Song and Dance Troupe while still in her teens. However, she was soon promoted to the China Central Ethnic Song and Dance Ensemble based in Beijing. Her signature dance, Spirit of the Peacock, premiered in 1986, and continues to be very popular. Yang Liping said in a press meeting that took place at the Israeli Opera in February 2018, that growing up in a more remote region, she was nurtured in the local Bai customs and traditions, and the move to Beijing was very significant in her development as a dancer and choreographer, because she became exposed to a wider, more modern range of influences. It is this combination of tradition and modern influences that she takes into her choreography. The Peacock Contemporary Dance Company was founded in 2017.
Performances will take place at the Israeli Opera – Tel Aviv Performing Arts Center: Wednesday, February 5 at 20:00; Thursday, February 6 at 20:00; Friday, February 7 at 13:00; Saturday, February 8 at 21:00. Tickets may be ordered online from the Israeli Opera website.