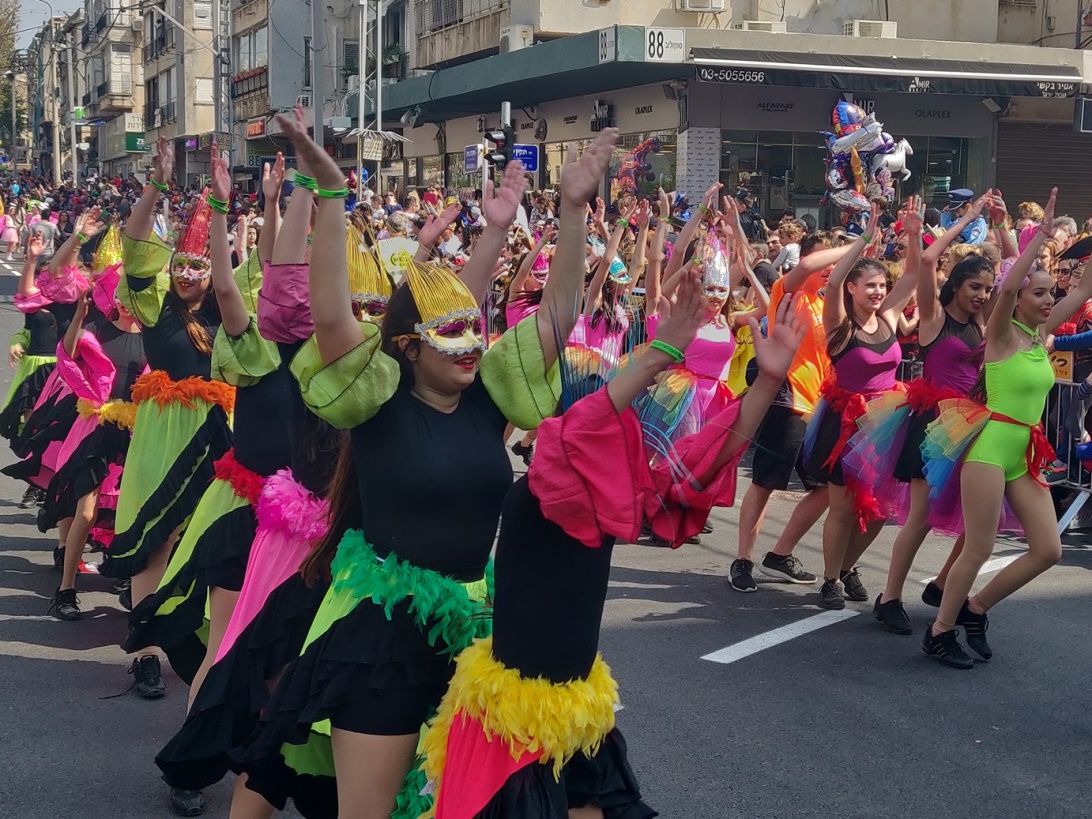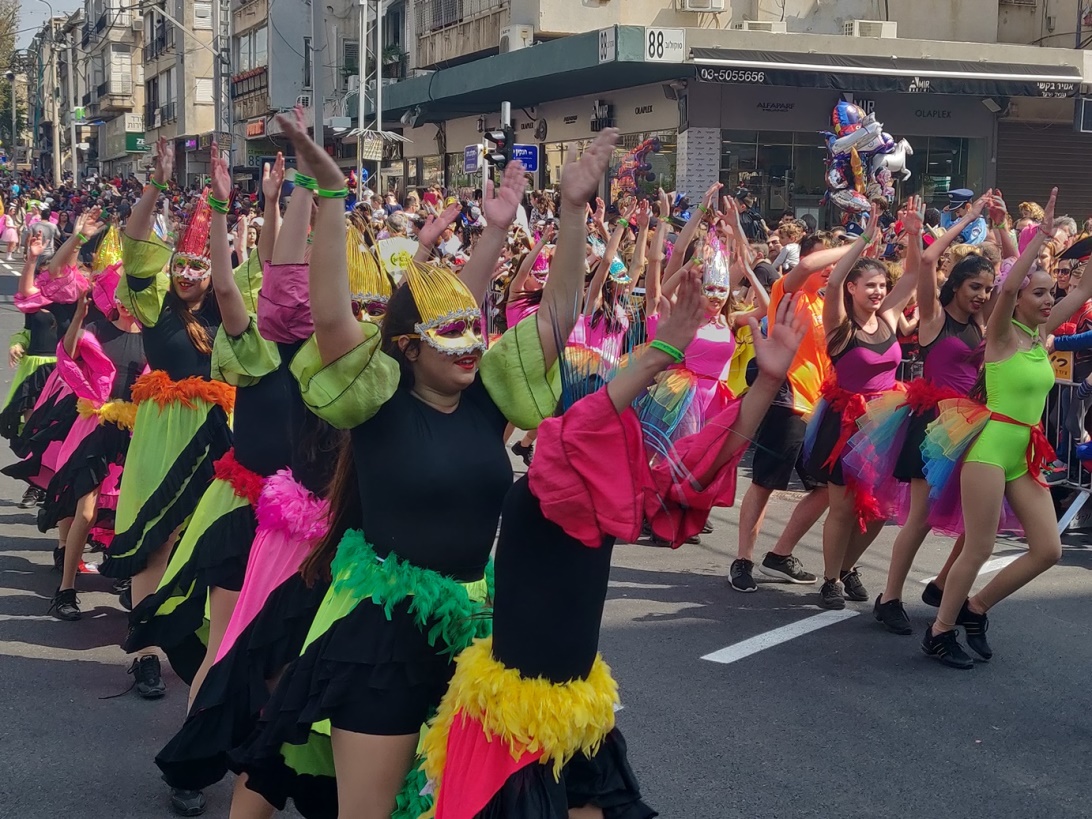 ***UPDATE*** Due to concerns regarding the spread of the Coronavirus, and new  guidelines from the Health Ministry that prohibit events with over 5,000 people, the Holon Adloyada Purim Parade will not take place as planned on March 10, 2020, and is postponed indefinitely.
Celebrate Purim at the Holon Adloyada! This year, the parade will be launching a new route, and marking the 80th anniversary of the City of Holon with a gigantic 6-meter-high birthday cake! The parade will take place on Tuesday, March 10, 2020 starting at 12:00 (noon). Colorful and lively, the parade will feature over 4,000 participants with huge floats, acrobats, dancers, circus arts and more!
The new route goes along Moshe Sharet St., to Alufei Zahal and Golda Meir Blvd. The parade will end on Pinhas Eilon St. opposite the entrance to the Design Museum. But the fun does not end there – following the parade there will be a huge party outside the Holon Mediatheque with special guest Noa Kirel.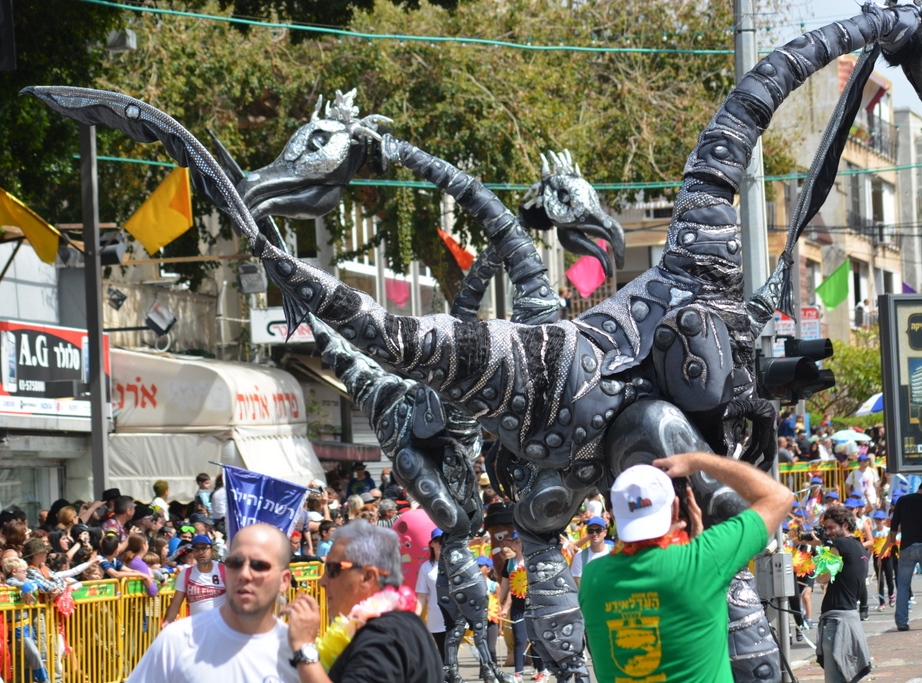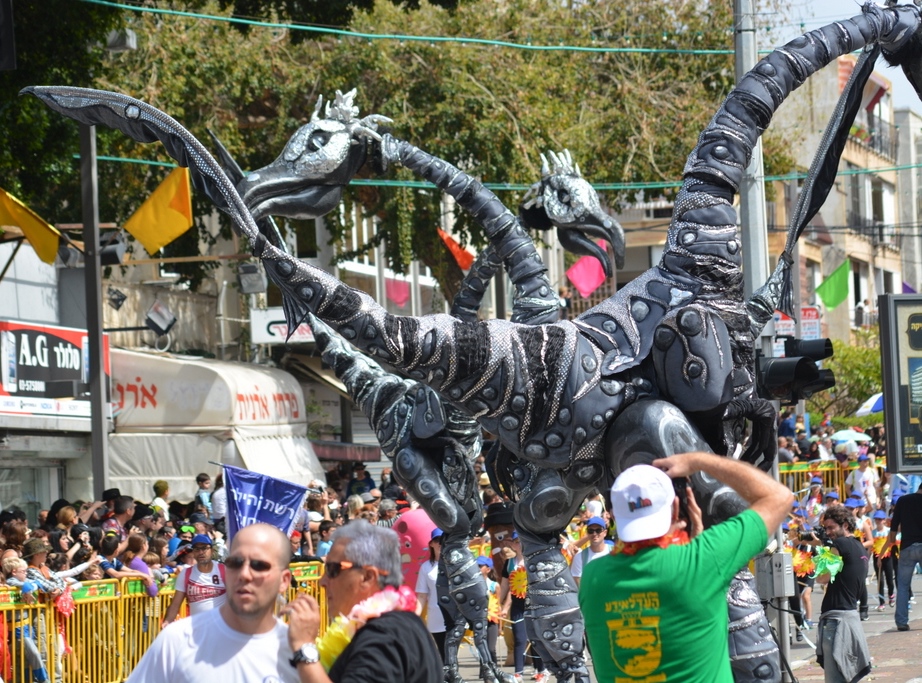 Parade highlights include: 10 knights in armor and a seven-meter dragon, mysterious bird people from The Netherlands, and from Italy – a humorous rendition of ceremonies with flags inspired by the heraldry of the Middle Ages.
The Holon Adloyada General Manager and producer: Haim Messika, of the Holon Municipality Events Department; Artistic Director: Eran Fisher "Rosh Hutzot"; Line producer: Yan Birbrier; Music consultant: Hanan Drov