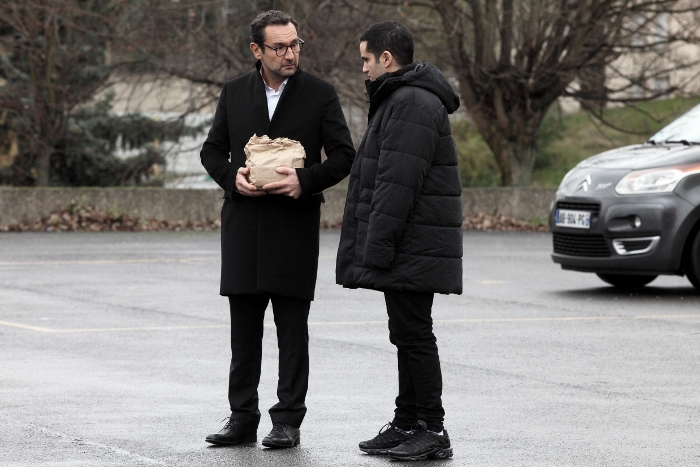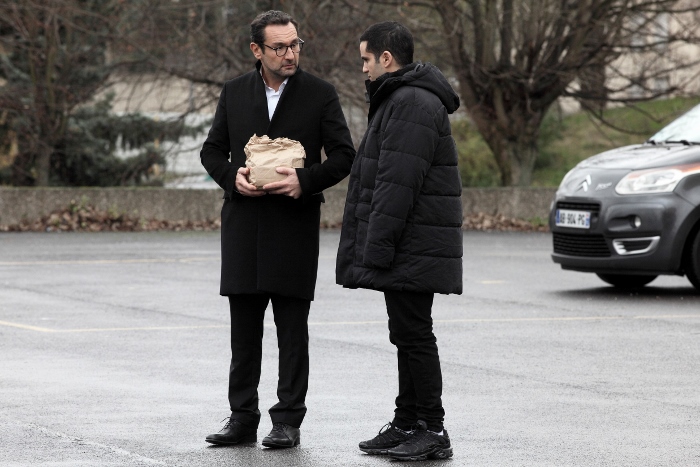 Taking on contemporary social issues with humor, screenwriter/director Mohamed Hamidi, whose film La Vache followed the adventures of Algerian farmer Fatah and his beloved ow Jacqueline, explores a more urban environment in Jusqu'ici tout va bien. The film stars Gilles Lellouche (whose Le Grand Bain opened the 16th edition of the French Film Festival 2019), as the charming marketing whiz Frederic Bartel. Fred's clever scheme to save on taxes falls flat when the inspector comes around. His company, Happy Few, had been reaping the tax benefits for investing in low-income neighborhoods, by registering an address in the banlieue of La Courneuve, while actually running the business from a well-appointed and convenient Paris office. Facing a debt of almost 2 million francs, as well as criminal charges, Fred is offered an alternative: move his offices to La Courneuve.
Like a modern fairy tale, Hamidi's feel-good film relies on archetypes and requires a certain willing suspension of disbelief – imagine: a tax inspector who truly believes in the spirit of the law and social justice! Hamidi's sense of comic timing is delightful and the ensemble cast is a fun assortment of quirky characters from both sides of the tracks.
Lellouche is indeed very funny and charming, as is Malik Bentalha as Samy, the less than competent guide to the new neighborhood. There is a certain reliance on clichés, such as Bibiche, the drug dealer with a heart of gold; the character of Leila (Sabine Ouazani), who grew up in the neighborhood and has the street smarts to prove it, yet is not enthusiastic about moving back; and other familiar tropes. Yet the laughter also contains some pointed social commentary, as in Anne-Elisabeth Blateau's hilarious portrayal of Sidonie, a tourist in life who is eager to embrace the cultural trend of the moment, with an enthusiastic acceptance of "other cultures" that borders on racism.
Jusqu'ici tout va bien
France 2019/90 min/French with Hebrew subtitles
Directed by Mohamed Hamidi; Screenplay: Khaled Amara, Mohamed Hamidi, Michaël Souhaité; Cinemtography: Laurent Dailland; Editing: Marion Monnier; Producers: Jamel Debbouze and Nicolas Duval Adassovsky; Cast: Gilles Lellouche, Malik Bentalha; Camille Lou; Anne-Elisabeth Blateau; Sabrina Ouazani, Loïc Legendre, Hugo Becker