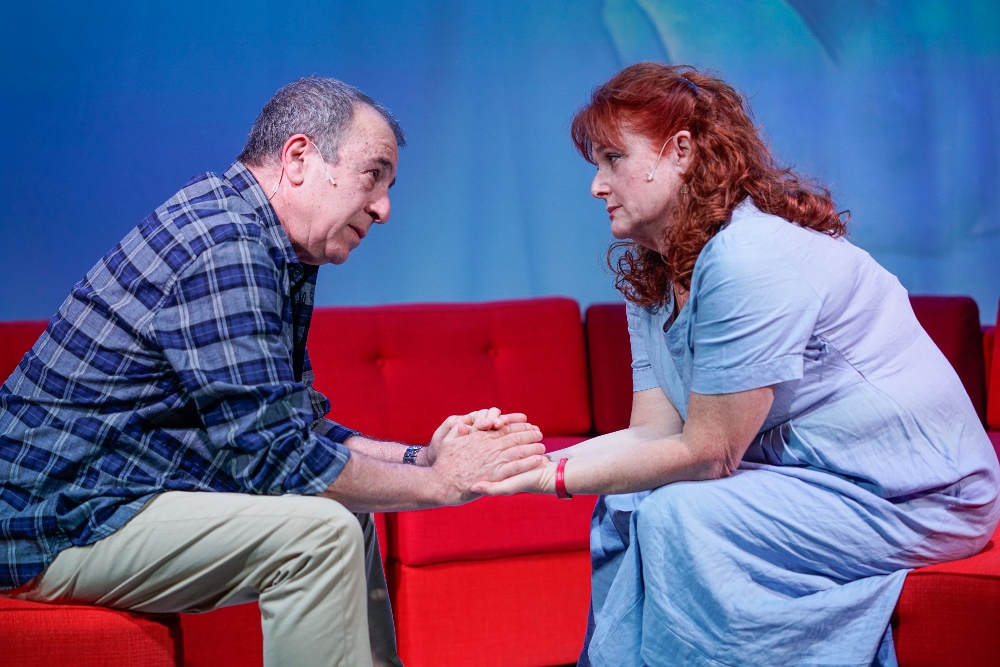 Timely and relevant, Gut Feeling is a play that reflects the changes taking place in contemporary Israeli culture. Written by Amit Gur, and directed by Nir Erez at the Cameri Theatre, the play raises issues that are of universal concern – a woman's relationship to and right to determination over her body; the changing structure of the family; coping with retirement; gay parenting; surrogacy; and single parenting. Yet the perspective on these issues is particular to Israeli culture, with its emphasis on childbirth. Exploring these issues in a realistic family comedy/drama, Gut Feeling offers much food for thought, as well as laughs.
Gur presents a family that is a micro version of the changing face of Israeli society. The parents, Noga (Odeya Koren) and Eitan (Moti Katz) are in a heterotypical marriage with rather stereotypical gender roles; the gay son Guy (Elad Atrakchi) and his husband Niv (Avishai Meridor) are planning to have a baby with a surrogate; and the single not-quite-by-choice daughter Maya (Dana Meinrath), after a long ordeal of fertility treatments, is currently pregnant. As Noga, who at age 57 is about to take an early retirement from her teaching job, contemplates the future, an unlikely, yet remotely possible event occurs that changes everything: she discovers that she is pregnant. It is this discovery and its ramifications that hits the family like an earthquake, yet the fault lines were already there.
This play is a sprint, compressing a vast amount of feelings, relationships, and social norms into a fast-paced 90 minutes. Although it tackles heavy topics, it eases into them with a playful tone and light banter. As the play opens, the family (significantly minus sister Maya) gathers at Noga and Eitan's home for Guy and Niv's big announcement. Making a guessing game out of it, Guy asks his parents: "What comes after marriage?"
"Divorce," Eitan deadpans.
One of the difficulties in addressing large subjects within a narrow time frame is that there is a tendency for characters to become archetypal or even stereotypical, defined by the particular aspect they represent. This issue is somewhat present here, and I felt that to a certain extent, the characters were painted with rather broad brush strokes. Yet the humor of the piece (as in the example quoted above) and the recognition of familiar types evokes a relaxed and reassuring atmosphere, perhaps facilitating the empathy of the audience, and opening of minds to the deeper and more difficult issues explored.
Aya Granit-Shva provides hilarity in the role of the over-enthusiastic Tzipi, Noga's ever loyal friend. Expressing one aspect of a woman's feelings about pregnancy, there is a lovely interlude in which Dr. Shlomit Hillel (Moran Arbiv Gans) confides in Noga that when she is pregnant, she feels like an artist, comparing the different stages in the life of the fetus to the styles of different artists – Kandinsky, Dali, Picasso and Van Gogh.
As Noga struggles with her feelings, and the extreme reactions of her family, there are some very touching moments in the play. Although the focus is on a woman's experience of pregnancy, and issues of identity and self-worth as connected to childbirth, it is just as revealing of the feelings, pressures and tensions experienced by men, as expressed in one of Eitan's conversations with Noga about the pregnancy. When she asks him how he feels about having another child at this stage of their lives, he says it reminds him of how he felt at her first pregnancy: scared, pressured and depressed, feeling that it was 'time to start a family' when he didn't really feel that he wanted to. Significantly, no one is asking Noga how she feels.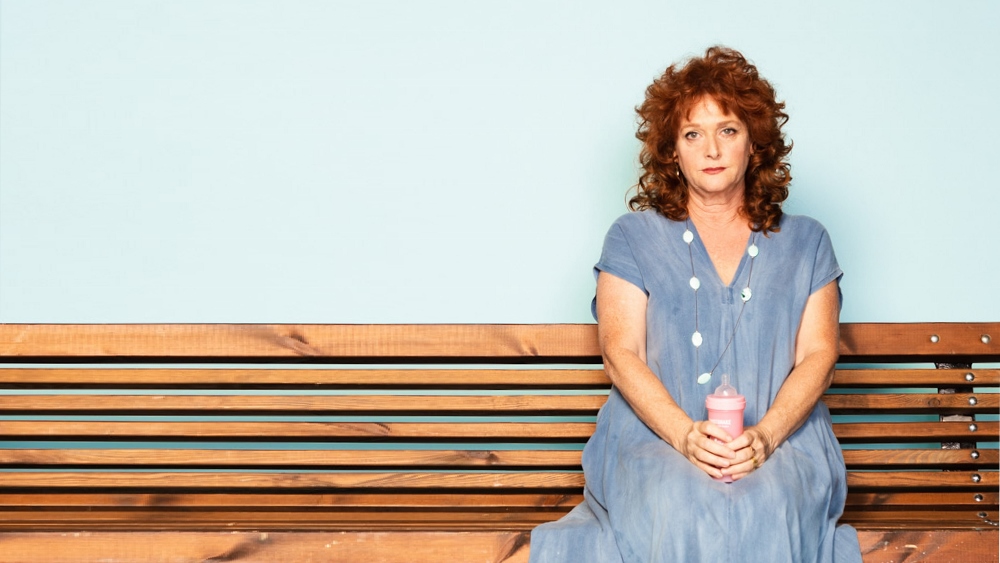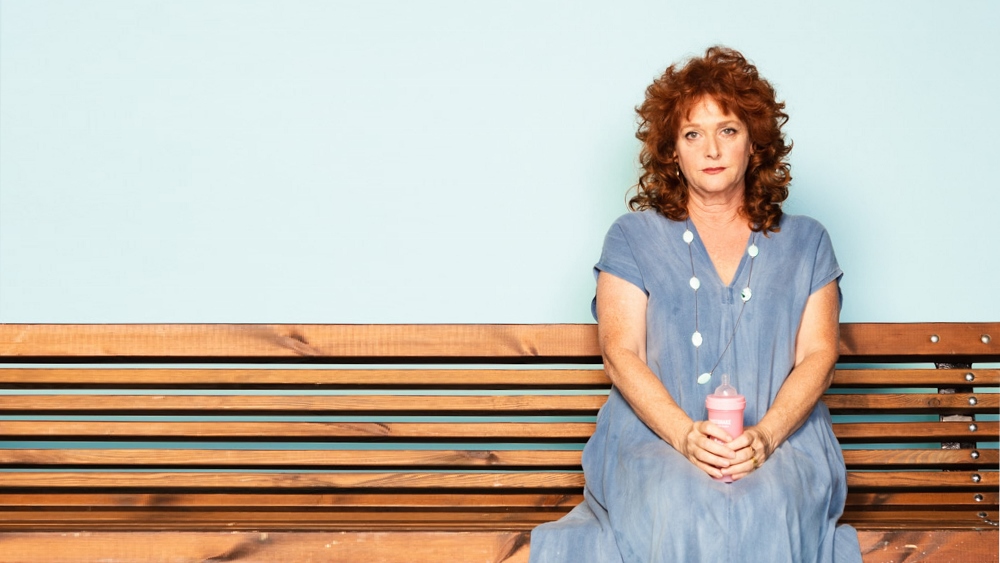 Gut Feeling
By Amir Gur
Directed by Nir Erez; Set: Zohar Shoef; Costumes: Oren Dar; Lighting, Music and Video: Nadav Barnea; Director Assist: Hanny Yeshayahu; Cast: Noga – Odeya Koren, Eitan – Moti Katz, Guy – Elad Atrakchi, Niv – Avishai Meridor, Maya – Dana Meinrath/Neta Plotnik, Tzipi – Aya Granit-Shva, Yair – Simcha Barbiro, Shlomit – Moran Arbiv Gans