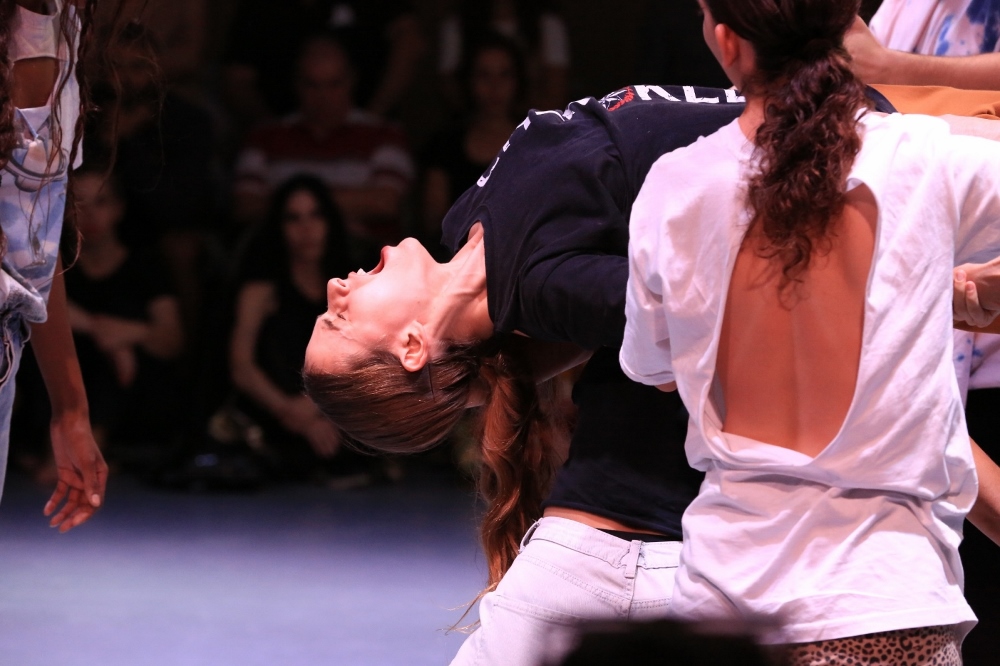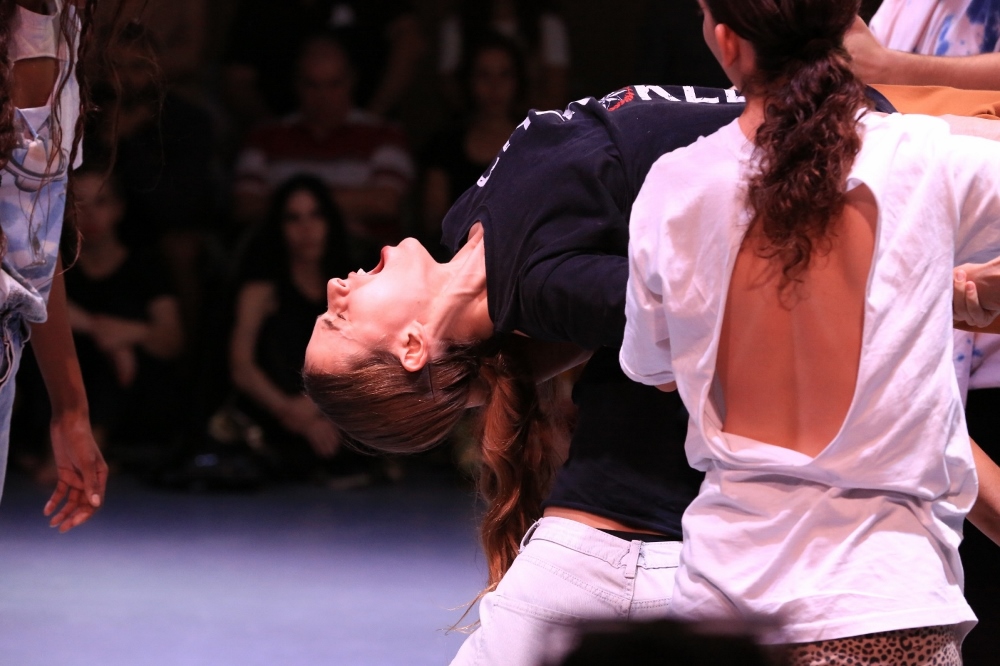 "The 2020 Israel Festival is dedicated to all the artists who make this world a better place. This is our protest; we will not give up!" Eyal Sher Festival Director
The 59th edition of the Israel Festival will take place from September 3 – 12, 2020. In response to the current pandemic, this year, for the first time, the festival will be filmed and broadcast online, in addition to live performances, which will take place in compliance with Purple Badge guidelines. The focus will be on Israeli creative artists, with Festival Director Eyal Sher stating that the artistic program (which had been planned before the pandemic) touches on issues relevant to current concerns such as community, touch, empathy, emergency situations and evacuation, individualism and technology, ageism, democracy, and tolerance.
Performances will take place at the Jerusalem Theatre, the Eden Tamir Center in Ein Karem, and the new performing arts center in Talpiyot – home of Hazira, which will be inaugurated on opening night, September 3, with performances taking place in all spaces of the building. The Jerusalem Jazz Festival, the international flagship program of the Israel Festival in cooperation with the Yellow Submarine and the Israel Museum, which usually takes place in December, has been moved up and will take place concurrently with the Israel Festival in September.
Some Festival Highlights:
Family (temporary title) – the Israel Festival in collaboration with the Jerusalem Jazz Festival will present a series of concerts focusing on families of musicians in the Israel Museum galleries and the open spaces of the sculpture garden. Artistic directors Tamir Muskat and Avishai Cohen have curated a program with three evenings of performances. Among the participating musicians are: Dudu Tassa with the Al Kawaiti Sisters; Mark and Piris Eliyahu; the Miner family – Atar and Hed with Riff Cohen; Yasmin and Laila Mualem with Sefi and Ongy Sisling; Noga Erez and Uri Russo; Neta Barzilay with her brothers; and Ronan Kenan with a future family project and more. The concerts will take place on September 8, 9, and 10 from 19:30 – 22:30 at the Israel Museum. Tickets are 90 – 120 NIS, online viewing tickets are 40 NIS.
Shape On Us – the Israeli choreographer Sharon Fridman and Vertigo Power of Balance present a work that features dancers of different physical abilities. Founded in 2000 by Hai Cohen and Tali Wertheim, Power of Balance brings together physically disabled and non-disabled people to create dance. In this encounter, choreographer Sharon Fridman seeks to disrupt the taboo on gazing at different bodies and revealing that which is considered exceptional to be natural. Discarding the aids that some of the participants utilize for mobility in their daily life, and focusing on the abilities of each individual, a work is created that offers a new perspective on social conventions concerning the body and dance. Performances will take place on September 8 and 9, at 20:00 at the Jerusalem Theatre. Duration: 60 minutes. Tickets are 60 – 80 NIS, tickets for online viewing are 25 NIS.

Yasmeen Godder – Practicing Empathy #1 and #2 by 2
The choreographer Yasmeen Godder presents a new work that explores the possibility of connecting to compassion, acceptance, and sensitivity through dance. Exploring the relationship of performer and viewer, these works raise questions:* What makes us identify and connect with others, as well as with ourselves? And how can we create new practices, rituals, songs, and choreographies, which may open up our ability to take in complexities without fear and distrust? The evening will open with Practicing Empathy #2 by 2 a format created in response to the spread of Covid-19, for two performers and two audience members, who will share a 25-minute journey, reclaiming the 2-meter restriction and turning it around as a means for connectivity, empathy, and intimacy. (Only 24 audience members will be able to experience this unique practice.) In the second half of the evening, the company will perform "Practicing Empathy #1" (the first practice that was created) which focuses on the relationship and connectivity of the performers as they delve into a score of repetitive physical and vocal rituals, exposing their inner emotional landscapes. They play with creating an environment where empathy can be explored as a way to support, encourage, and react to the depth and complexity of their own and other's needs and expressions.*text from the website of Yasmeen Godder. Performances will take place on September 6 and 7, with two performances each evening at 19:00 and 21:30, at the Multidisciplinary Culture Center (former Rav Hen). Duration: 55 minutes. Tickets are 60 – 80 NIS, tickets for online viewing are 25 NIS.
The full program and additional information is available on the Israel Festival website.