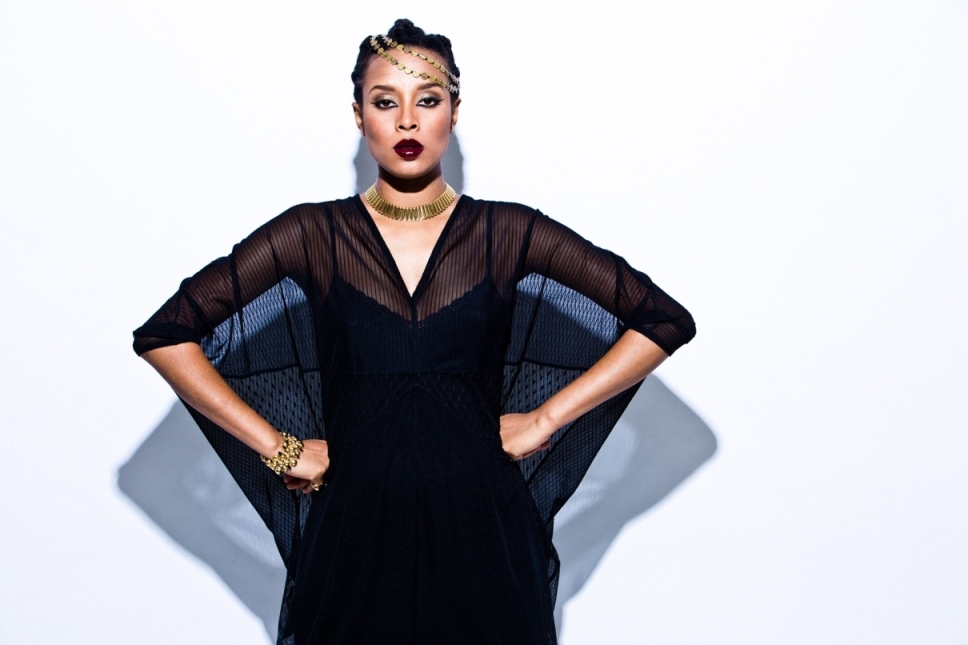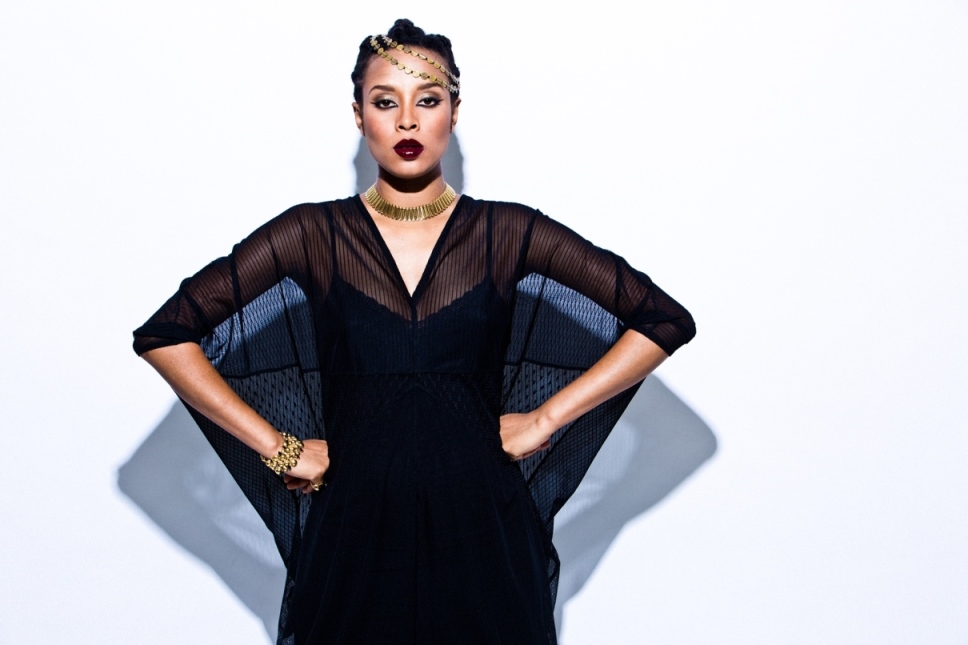 The 11th edition of the Hullegeb Israeli-Ethiopian Arts Festival will take place from December 24 – 30, 2020. A production of the Confederation House, under the artistic direction of Effie Benaya, the festival will go digital this year, with all events online, free and open to the public. The performances will be filmed and broadcast on the Confederation House facebook page and YouTube channel. The festival's diverse offerings in music, theatre, poetry and spoken-word reflect the vibrant Ethiopian culture and the ongoing artistic dialogue between traditional and contemporary, Ethiopian and Israeli culture.
Effie Benaya stated "Confederation House is proud to be the home of Israeli-Ethiopian arts. As in previous years, the Hullegeb Festival presents a variety of musical, theatrical and dance performances covering a variety of artforms. We regret that due to the worldwide crisis, artists from Ethiopia will not be performing in this year's festival, however the program offers a fresh and exciting look at the heritage of the past while moving forward with confidence to a promising future."
Hullegeb Festival 2020 Full Program:
Opening the festival is the wonderful musician-vocalist Ester Rada, in a concert celebrating the release of her latest album – Yesh Hesed – her first in Hebrew. The album merges Rada's groove and soul with the jazz of producer and pianist Tomer Bar and marks a new and fascinating phase in Rada's work. She offers her personal take on Israeli music and local nostalgia and tells a moving Israeli story. Rada will host vocalist Eden Alene, winner of "Hakokhav haba 2020," who will represent Israel at the Eurovision Song Contest. Thursday, December 24, at 21:00
The Hullegeb Theater Ensemble under the direction of Moshe Malka presents an allegory about love: "Sand Stories." This is a play without words that combines animation, clowning, music and movement, about a girl drawing in the sand: her drawings become things, things become characters, and characters become stories—and are erased. Friday, December 25, at 12:00
The Ground Heights Band, led by soloist Hava Hewan Meshesha, presents its special and energetic combination of Amharic language and the rhythms of the Ethiopian community—Beta Israel, and the musical influences that their first generation in Israel absorbed. Saturday, December 26, at 20:30

Dance hall musician-composer Ayalew presents his first album, "Music is an Addictive Drug." He tells about his life, loves and music, the main focus of his life, in ten songs. This moving and danceable album conveys a positive, optimistic vibe. Saturday, December 26, at 22:00
Actor-dancer Tzvika Iskias and choreographer-dancer Ofra Idel present their dance performance "Black Label," a collection of entertaining and suspenseful stories on a social outsider, seen through the eyes of Chulot—Tzvika Iskias, an outstanding dancer who experienced an unusual personal and social journey from the day of his immigration to Israel from Ethiopia via the deserts of Sudan. Sunday, December 27, at 19:00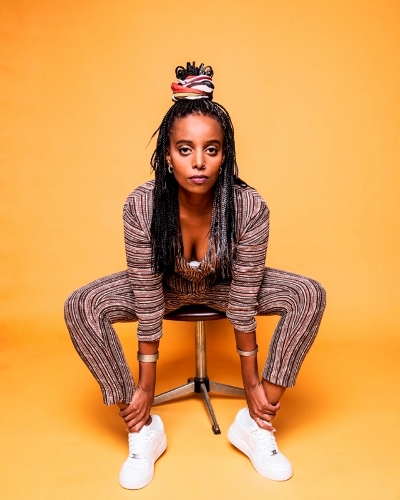 Singer-songwriter AvevA Dese returns to the festival in an intimate acoustic performance that tells her life story as part of the first generation born in Israel to immigrants from Ethiopia. The performance turns into an empowering experience with a special sound that moves between traditional Ethiopian song, soul-pop and punk. Sunday, December 27, at 21:00
Saxophonist and vocalist Abate Berihun, the doyen of Israeli-Ethiopian musicians, leads the Tesfa ("hope" in Amharic) Ensemble , which returns to the golden age of Ethiopian pop music, the 1960s and early 70s, years during which superstars emerged, including Mahmoud Ahmed, Alemayehu Eshete and Aster Aweke, who created a string of eternal hits, popular to this day in Ethiopia. Monday, December 28, at 19:00
Vocalist Tamar Rada celebrates release of her second album with the Tamarada Ensemble, "Adisge," which includes songs that she composed to poems by David Avidan, Yehuda Amichai, and Eli Eliyahu, original works by Rada, and one song in Amharic. Rada plays with the beautiful Hebrew language in her album and embellishes it with her African roots and electronic music. Monday, December 28, at 21:00
Choreographer Dege Feder and the Beita Dance Ensemble present the dance performance "Rewind and Repeat," based upon the unique idiom developed by Dege, inserting elements of Ethiopian dance into contemporary dance. Tuesday, December 29, at 21:00
Former Idan Raichel Project members Avi Wogderess-Vasa and bass player-producer Yankele Segal present the performance Hewwan ("new beginning"). The performance includes popular songs from Ethiopia, regarded as the inalienable assets of Ethiopian music, performed by Mahmoud Ahmed and members of his generation—Getachew Kassa, Tesgaye Eshetu, Neway Debebe and Teddy Afro of the new generation. Tuesday, December 29, at 21:00
Hullegeb Theater Ensemble under the artistic direction of Moshe Malka presents an additional play during the festival: "The Mark of Cain," a minimalist and restrained play that corresponds with the anger and protest of the members of the Ethiopian community. It tells of a family with a social stain on one of its members. The father decides to return to Ethiopia and the mother and three children find themselves on a slippery slope. Wednesday, December 30, at 19:00
The Hullegeb Festivla will close with bass player, guitarist and international producer Yossi Fine, who returns to the Hullegeb Festival with a fresh, up-to-date look at the future generation of Israeli-Ethiopian vocalists—Aveva Dese, Oshi Masala and Adoniya, as they embark on their successful careers. All three were born in Israel to Ethiopian immigrant families. The Israeli element in their musical personalities colors their Ethiopian roots in refreshing and surprising ways. Wednesday, December 30, at 21:00
All performances will be filmed and broadcast online on the Confederation House facebook page and YouTube channel. Viewing is free.
The Hullegeb Israeli-Ethiopian Arts Festival is being held with the support of the Ministry of Culture and Sport—Culture Authority; the Jerusalem Municipality—Culture Department; the Beracha Foundation, The Bader Philanthropies.
Links: Confederation House facebook page, YouTube channel 
*Texts with festival information provided by Confederation House and edited by Midnight East. Note that the program is subject to change.