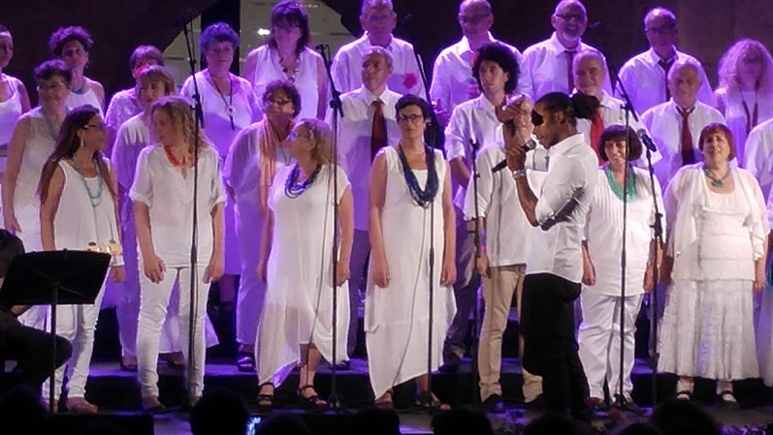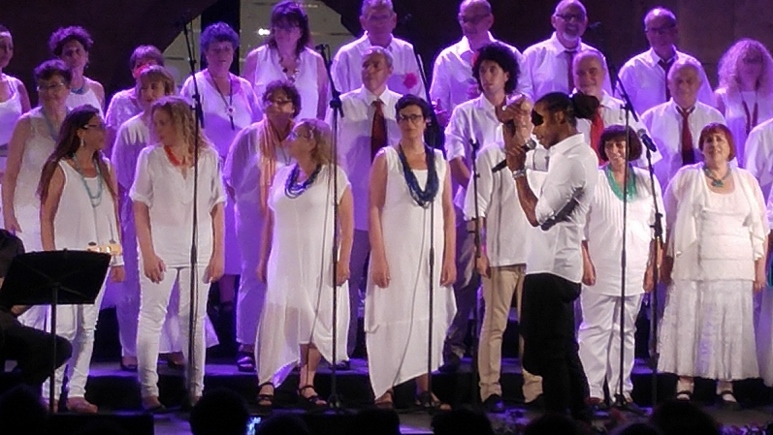 Closing the year with song, the Zimriya festival will go online for the first time, taking place from December 29 – 31, 2020. Traditionally, the Zimriya takes place in the Old City of Akko, however due to the global pandemic, the festival cannot take place as planned, and it was decided to hold an online version of the festival. Viewing will be open to the public and free of charge.
The Zimriya will feature diverse music genres: folk songs, pop, classical songs and classical Arabic songs, and songs of Israel. High quality videos of different choruses from all parts of Israel were selected for viewing, these will be accompanied by interviews with conductors, musicians, and other public figures. Noam Gil Or will host and conduct the interviews, which will be pre-recorded, set against the background of the Akko landscape. Among those featured in the interviews will be: conductor Tzvi Sherf, conductor Naomi Faran, Colette Avital, Zoheir Bahloul, Jeanne and Eden Rabin (mother and son), and more.
Zimriya, the World Assembly of Choirs in Israel, was founded in 1952 by Aharon Zvi Propes, who also founded The Israel Festival, and the International Harp Contest. The Zimriya is produced by the Akko Municipality, the Harp and Zamir Society, Hallel – the Israel Choral Organization, Mila Choirs NPO, the Old Acre Development Company, and Akko Center for Arts and Technology (A-CAT) which established a dedicated outdoor studio for the interviews, which they will film and edit. In another first, all Zimriya events will be broadcast on all the European channels of Interkultur, which annually organizes 14 international choral competitions and festivals.
Links for viewing will be posted at a future date.