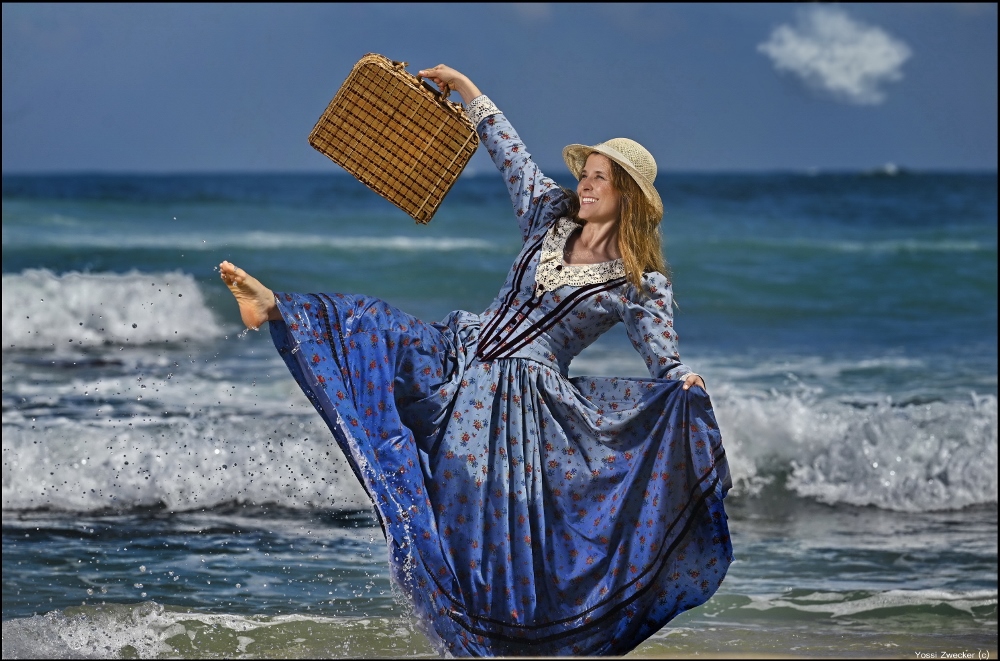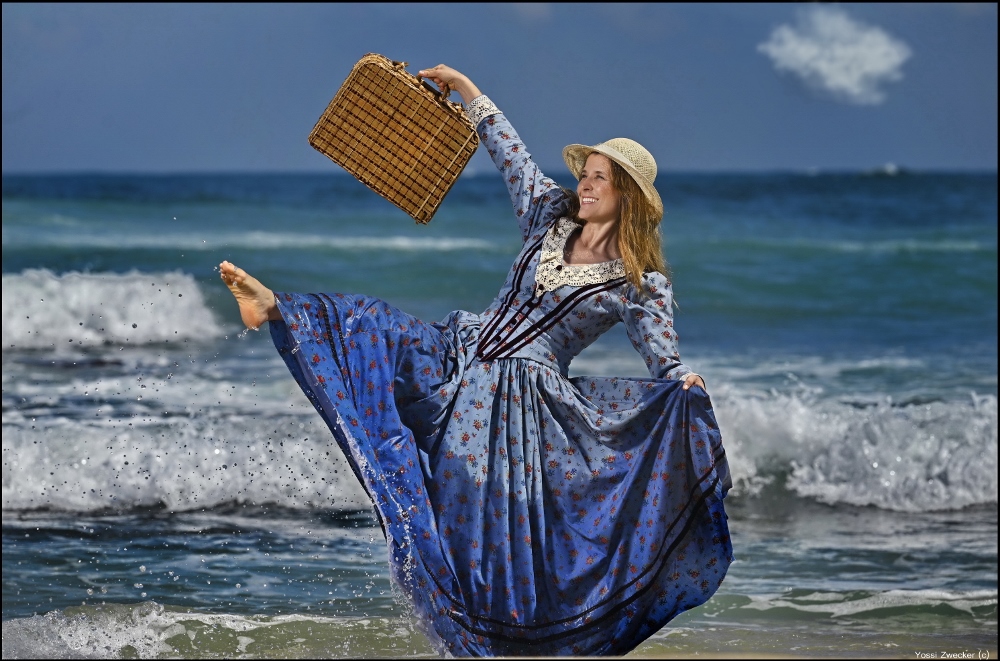 The Israeli Opera presents a new original production of Giochino Rossini's L'italiana in Algeri, directed by Ido Ricklin and conducted by Yuval Zorn. Performances will take place from July 7 – 16, 2021.
Beware the Italian girl (or perhaps one ought to say woman?) – she is not as gullible as you might wish! That is the lesson Mustafa is destined to learn when he treats women as commodities to be acquired and cast away at his leisure, in Rossini's clever comic opera L'italiana in Algeri. Set on the sunny Mediterranean, the production features set designs by Neta Hacker, with costumes designed by Oren Dar, and lighting by Avi Yona Bueno. Directed by Ido Ricklin, the movement design is by Yoram Karmi – expect lots of fun and movement, as this video clip from rehearsals reveals:

Mustafa, the bey in Algiers, is weary of his wife Elvira. He decides to marry her off to the young Italian Lindoro, and wants to find an Italian girl for himself, tasking Haley with the mission. Lindoro, however, has no interest in Elvira (why is no one asking Elvira what she thinks?), and pines for his lost love Isabella, from whom he was separated when he was captured by pirates. Meanwhile, Haley's pirates capture Isabella (who was out seeking Lindoro) and bring her to Mustafa. You can see where this is going… multiple schemes, confusion, and lots of great music, performed by The Israel Symphony Orchestra Rishon LeZion.
Mustafa meets his match in Isabella, but not quite the way he intended. The role of Isabella will be performed by Israeli born mezzo soprano Rachel Frenkel, who was a member of the Meitar Opera Studio. She has performed in the opera houses of Berlin, Munich, Los Angeles, Chicago, Montpellier, Budapest, Dresden, Bregenz, Glyndebourne, the Salzburg Festival and others. Soloists in the opera: Alasdair Kent – Lindoro, Oded Reich – Taddeo, Yair Polishook – Mustafa, Yael Levita – Elvira, Shay Bloch – Zulma, Yuri Kissin – Haley. The opera will be performed in Italian, with Hebrew and English surtitles.
Performance dates: Wednesday, July 7th at 20:00; Friday, July 9th at 13:00; Saturday, July 10th at 21:00; Monday, July 12th at 20:00; Wednesday, July 14th at 20:00; Friday, July 16th at 13:00.
Ticket prices range from 135 – 445 NIS. Tickets may be ordered online from the Israeli Opera or call: 03-6927777. Israeli Opera website: https://www.israel-opera.co.il/eng